The Top 10 Day Trips Around Manila for a Quick Break From the City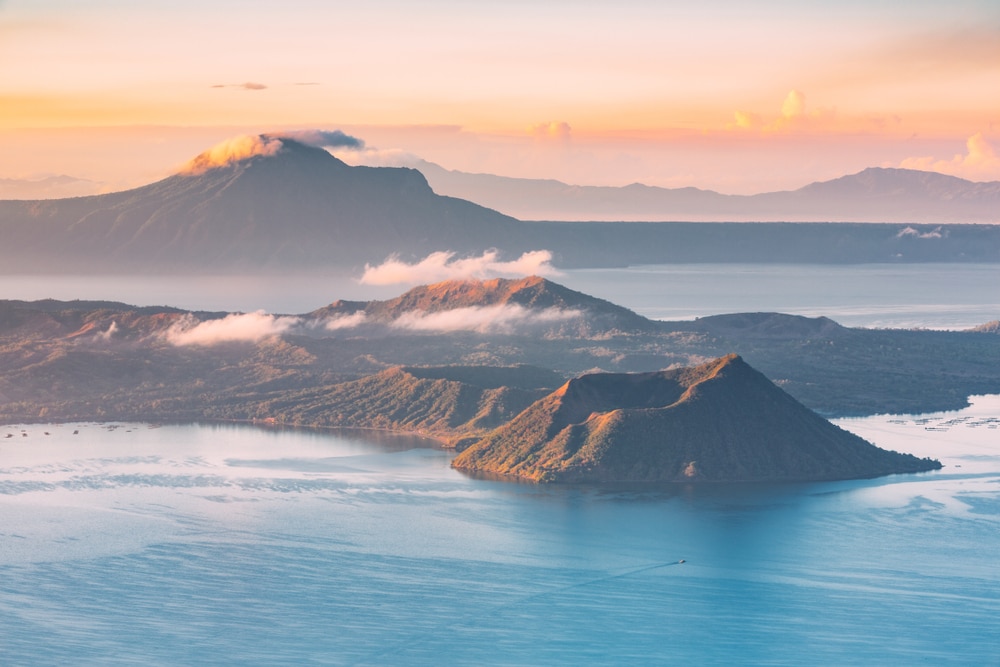 Photo by Joseph Oropel/Shutterstock
Metro Manila is nothing short of fascinating - the rich history, mouthwatering delicacies and pulsating energy of the city can leave you wanting more. But Manila's fast-paced life and perpetual traffic can make the city feel exhausting even after a short time. Fortunately, the metro area is surrounded by beautiful provinces filled with attractions and destinations that are perfect for quick getaways. If you want to break free from the stress and discover more of Luzon, here are the top ten best day trips from Manila to enjoy.
[x] close
The Top 10 Day Trips Around Manila for a Quick Break From the City:table of contents
Taal Volcano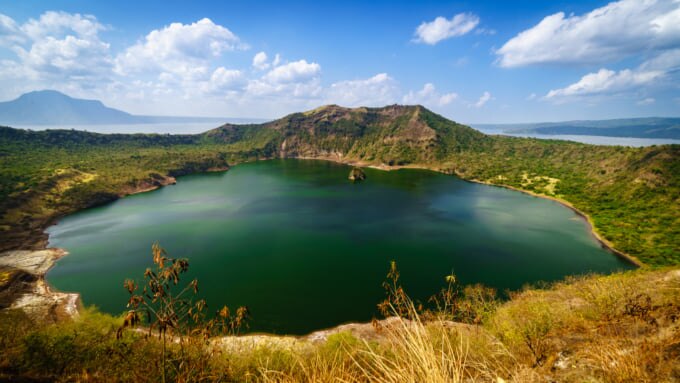 Known as the smallest active volcano in the world, Taal is an iconic landmark popular for both its stunning surroundings and standalone beauty. With a easily conquerable peak, this destination is perfect for anyone who wants to take nature walks and see picturesque landscapes. The view from the top great for that perfect Instagram photo. The surrounding lake can be tempting, but the presence of strong chemicals in the water, which gives it its beautiful green tinge, makes it not so ideal for swimming.
Tagaytay Ridge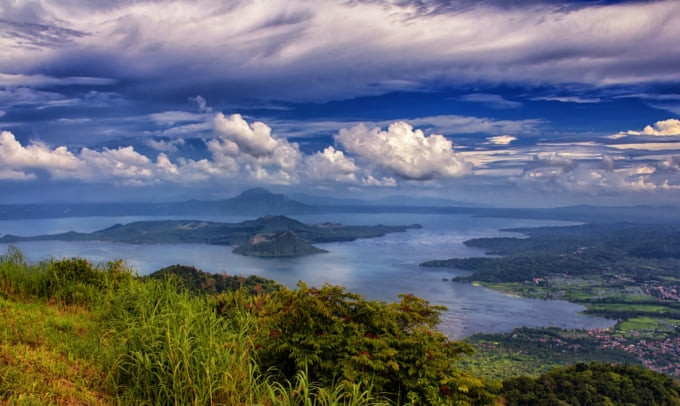 Just two hours away from the Metro, Tagaytay Ridge is a popular destination for visitors who prefer the cooler temperatures and vast stretches of greenery. Perched on top of a mountain ridge, Tagaytay overlooks the breathtaking Taal Lake and its volcano. While In Tagaytay, make sure to indulge in delicious local delicacies like beef tapa and beef bulalo, wander along the picnic grove, enjoy a relaxing massage from one of the spas and visit the Tagaytay Sky Ranch.
Corregidor Island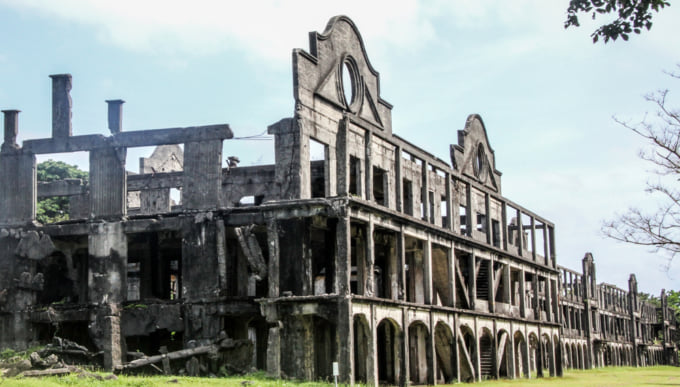 The intriguing island of Corregidor is one of the best places to explore if you've had enough of the monotony of big cities. In this island, fascinating history and adrenaline-pumping activities are rolled into one. Corregidor boasts of well-preserved remnants of the past - war ruins, old batteries and Spanish memorials - that bring you back to Corregidor's glory days. Apart from joining a history tour, you can also engage in various activities like hiking, biking, zip-lining, swimming and bird-watching.
Pinatubo Crater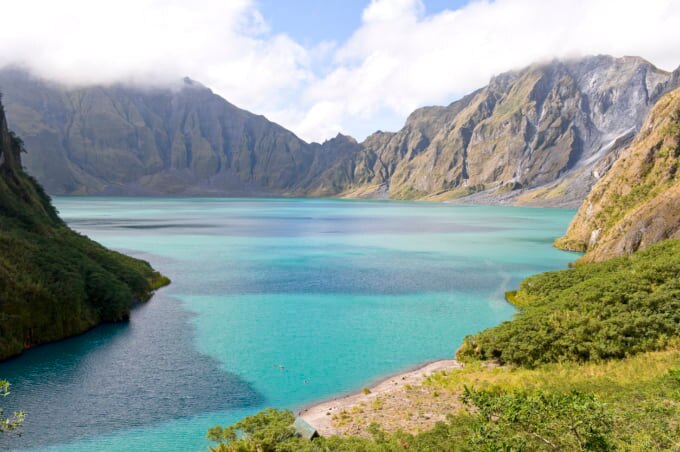 Mount Pinatubo - once a powerful volcano - now sits peacefully, sprawling its beauty across the plains of Pampanga, Zambales and Tarlac. This destination has various features that leave visitors fascinated. On the way to the crater are trails marked with ashes and sulfur occasionally disrupted by small streams and rivers. The view from the top - a cerulean lake surrounded by greenery and soft clouds - makes the journey well worth it.
Villa Escudero Plantation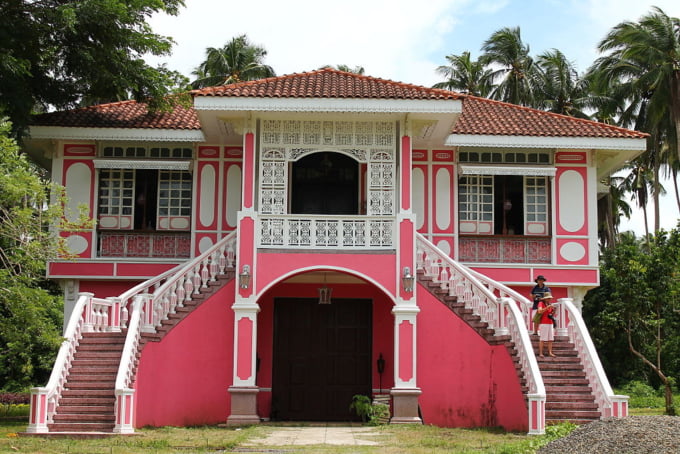 Photo by Elmer B. Domingo/Shutterstock
Cradled away from the city's hustle and bustle, Villa Escudero's popularity stems from one main concept, it helps visitors experience the quaint and quiet life. The location is surrounded by coconut trees, lakes and waterfalls along with a rustic charm that invites you to relax and take life at a slower pace. The villa incorporates Filipino details in every aspect which is well worth noticing. Here, you can enjoy a delicious buffet by the picturesque waterfall setting, experience bamboo rafting, watch heritage shows and feast on local delicacies. Villa Escudero also has a resort where you can enjoy a relaxing dip while savoring the sights and sounds of nature.
Laiya, Batangas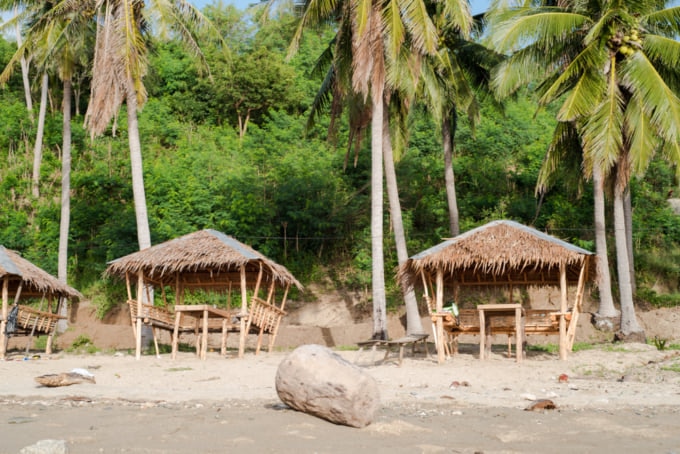 Photo by hijodeponggol/Shutterstock
The string of well-developed beaches in Laiya, Batangas makes it a must-visit destination that is ideal for anyone yearning for some rest and recreation by its beautiful beach setting. Laiya is just two hours away from Manila so it's perfect for a spontaneous day trip and is popular for swimming and beach hopping. The shores of Laiya offer a plethora of activities ranging from beach sports to boating and kayaking. Beyond Laiya's shores is the rich and beautiful marine life which also made this small town in Batangas a diving hotspot for both local and foreign divers.
Pagsanjan Falls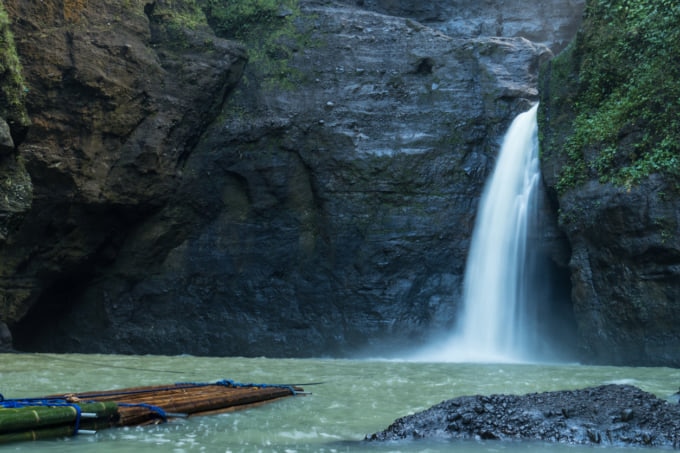 If you're ready to trade the sound of the busy streets to the roaring sound of waterfalls, then a trip to Pagsanjan Falls is just what you need. Located in the secluded part of Laguna, Pagsanjan Falls is a popular day trip destination near Manila that allows visitors to relax and unwind for a short while. The cool and beautifully-clear water is perfect for a quick swim. Bamboo rafting is another option if swimming isn't quite your thing. The trek to the falls is challenging and dangerous, so make sure to ask for help from an authorized guide.
Masungi Georeserve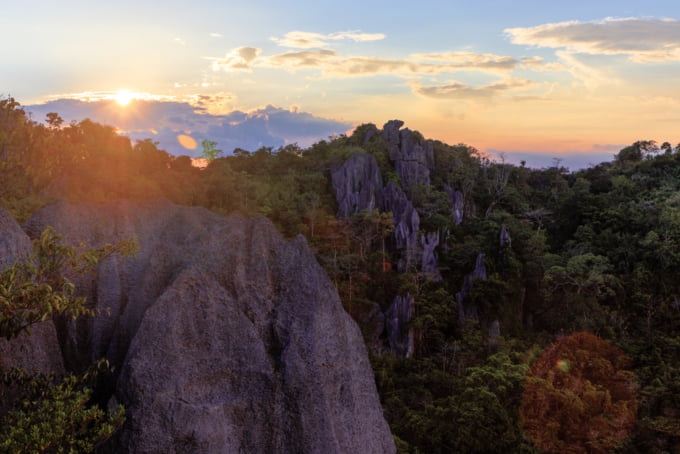 Photo by Alessio Biribicchi Photography/Shutterstock
Tucked into the Rizal rainforest, Masungi Georeserve is a unique day trip destination marked by a conservation area and rustic rock gardens. Masungi derived its name from the word masungki - a local term for 'spiked' - which perfectly describes the sprawling limestone scenery that juts out into the sky here. Guests will get the chance to see more of the karst landscape through the Discovery Trail composed of winding paths, breathtaking rope courses, and uniquely designed stops. Along the way, you'll also learn about the history and the way of life that inspired the creation of Masungi Georeserve.
Subic Bay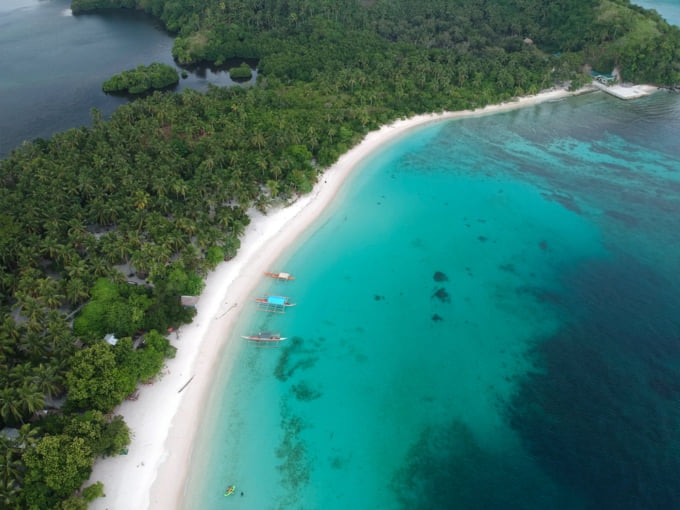 Photo by RCB Photography/Shutterstock
Its accessibility to Metro Manila makes Subic Bay a popular day trip destination for anyone who loves fun and entertainment. This sought-after town in Zambales offers endless opportunities for shopping, dining, and adventure. Join the fun in Subic Bay's Inflatable Island where you can experience water obstacles and games like 'Wipeout' and 'Ninja Warrior' along with making a stop at Ocean Adventure to be entertained by dolphins. If thrilling adventures are at the top of your list, don't miss out on the adrenaline-pumping activities at JEST Camp.
Hidden Valley Springs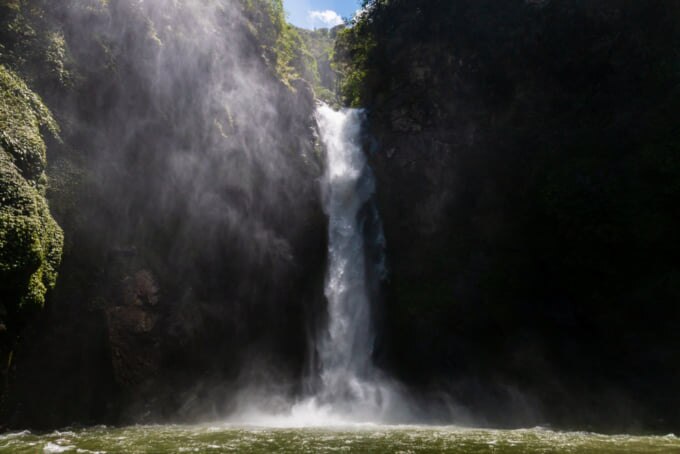 Photo by Richard Whitcombe/Shutterstock
A natural paradise is the best way to describe Hidden Valley Springs. If you're looking for a scenic refuge where you can feel energized and connect with nature, this destination is the place to be. The area features a lush rainforest, majestic waterfalls, and three famous spring pools. Here, you can let go of stress, and take in the relaxing ambiance offered by the pristine greenery surrounding the place. Adventure is rich in Hidden Valley Springs, just find one of the many hiking trails to take you around. Hidden Valley Springs is nothing short of enchanting and is one of the best places of refuge if you want to run away from the stress of city life.
Conclusion
There's no reason not to explore the fascinating places beyond the towering skyscrapers of Manila. If you're looking to experience the beautiful and exciting side to the Philippines without travelling too far, then make sure to check out these amazing day trips to the city's nearby areas.