Naoshima Island: An Art Lover's Dreamscape in Japan's Hidden Art Archipelago
Japan
Jul 5, 2019
182 views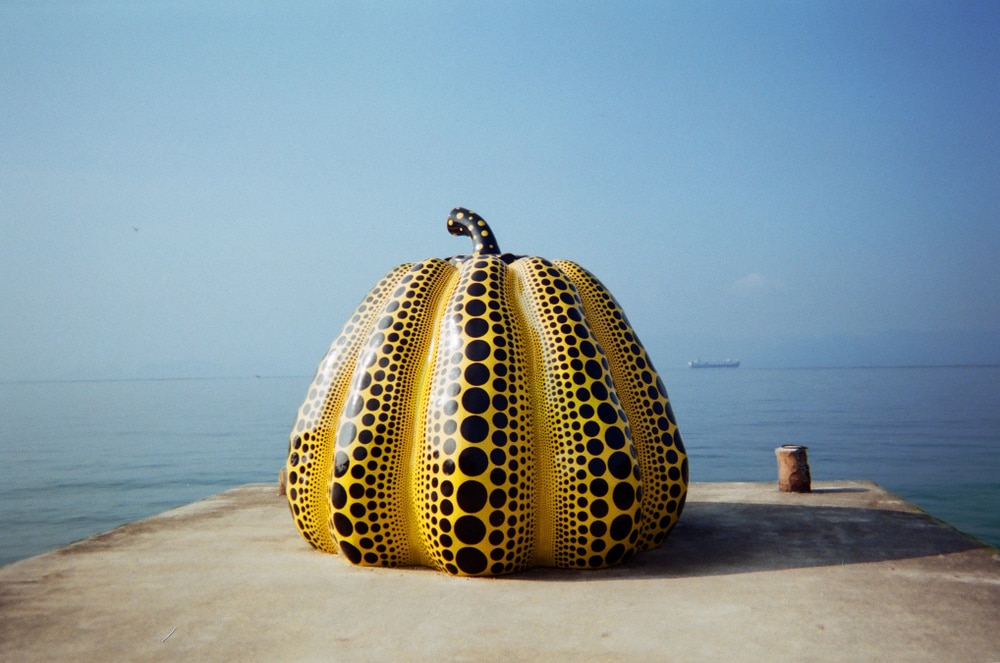 Photo by joan__ne/Shuttershock
Quietly nestled among 3,000 uninhabited islands in the Seto Inland Sea, Naoshima Island has long been a treasured hidden gem among art connoisseurs. Billionaire Soichiro Fukutake consulted with Pritzker Prize-winning architect Tadao Ando to transform this remote island into a one-of-a-kind contemporary art paradise that boasts an array of cutting-edge museums, installations and architecture. Ando's concrete complex forms a harmony with the island's natural landscapes to encapsulate the concept 'coexistence of nature, art and architecture.'
[x] close
Naoshima Island: An Art Lover's Dreamscape in Japan's Hidden Art Archipelago:table of contents
Benesse House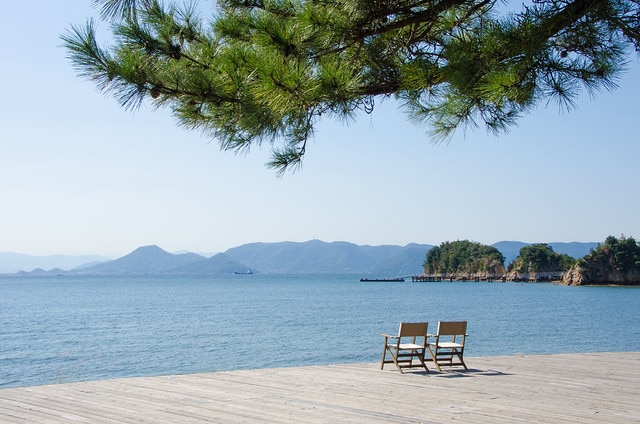 Benesse House Site is the main attraction that is central to the heart of Naoshima Island. The Ando designed establishment fully comprises of a hotel, museum, oval, park and beach. Pieces from world-renowned artists such as Claude Monet, James Turrell, Walter De Maria, Jean-Michel Basquiat to name a few are up on display inside the museums. Visitors have the liberty to explore hundreds of contemporary art in a picturesque setting, most notably Yayoi Kusama's Yellow Pumpkin that overlooks the enchanting blue sea. To stay a night in this artistic landmark, guests will have to spend at a starting price of 47,000 yen.
Address: 761-3110 Kagawa, Kagawa District, Naoshima
URL: http://benesse-artsite.jp/en/
Chichu Art Museum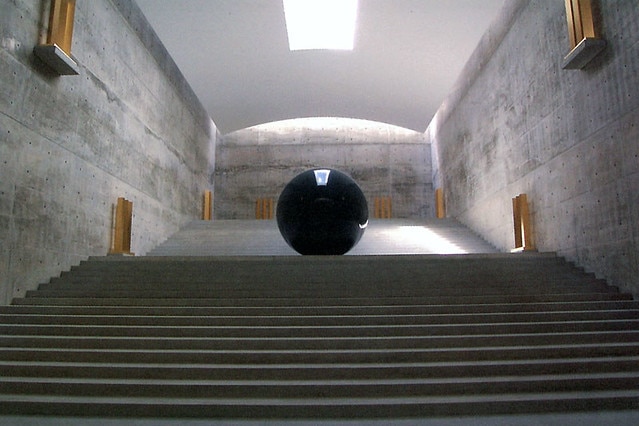 Photo by 準建築人手札網站 Forgemind ArchiMedia/Flickr
As part of a museum that makes up the greater Benesse site, Chichu Museum that was also designed by Ando also exhibits world-class installations. One of it being the Open Sky (2004) by James Turrell that was representative series portraying the pinnacle of his art career throughout the years. If you are lucky, you might witness a one-of-a-kind special sunset viewing night program. Private tours are available for visitors upon prior request.
Address: 761-3110 3449-1 Tsumuura, Kagawa, Kagawa District, Naoshima
URL: http://benesse-artsite.jp/en/art/chichu.html
Naoshima Bath (I Heart Yu)
After spending the day wandering around through various hotspots in Naoshima, end your day in the perfect way by relaxing and unwinding in the I Heart Yu bath house. Onsens are rooted deeply into Japanese culture and artist Shinro Ohtake reinvents them into an artistic and surreal bathing site. Playful murals are installed within their vibrant walls to ensure a one-of-a-kind experience.
Address: 7613110 2252-2 Kagawa, Kagawa District, Naoshima
URL: http://benesse-artsite.jp/en/art/naoshimasento.html
Neighboring Art Islands: Teshima and Inujima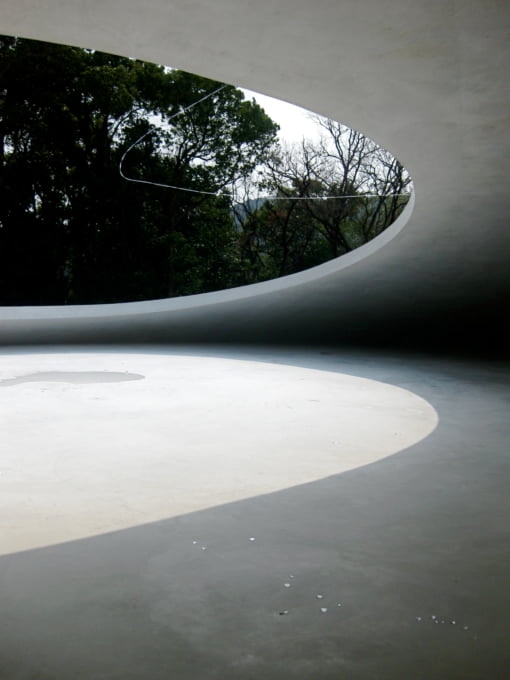 If the incredible art attractions in Naoshima aren't enough already, the neighboring islands of Teshima and Inujima that form part of the greater Benesse Art Site are also hotspots you shouldn't miss out on while traveling around this archipelago. With just a single ferry ride, travelers can explore the extensive art archipelagos comprising of more breathtaking museums and installations. One of the highlights to visit while in Teshima is the iconic open roof that resembles a water droplet inside the Teshima Art Museum, designed by architect Ryue Nishizawa.

The architecture found around these islands coexist with the lush natural surroundings and calm waters of the Seto Inland Sea. In addition, the neighboring Inujima Island is also well worth checking out to discover more art and cultural museums. Inujima Seirensho Art Museum is formed after the ruins of a former copper refinery. Not to mention the various fascinating permanent installations in Inujima's 'Art House Project' that feature prominent artists such as Olafur Eliasson.
Setouchi Triennale Art Festival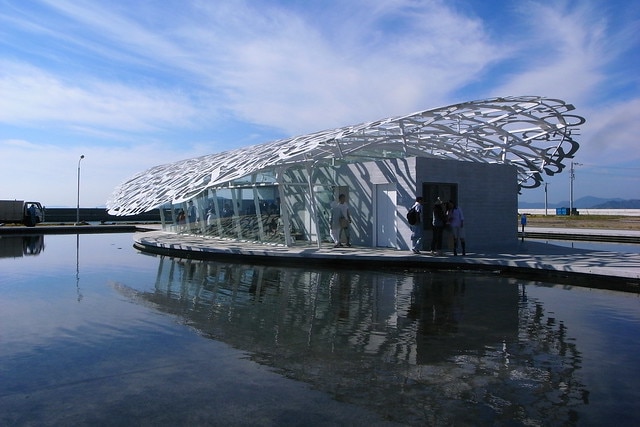 If you're already planning to pay a visit to Naoshima Island, this year is the perfect chance as it coincides with the Setouchi Triennale Art Festival that is held every three years. The 2019 festival takes the theme of 'Restoration of the Sea' and aims to revitalize the island communities through exhibiting artworks that highlight culture, history and sustainability. The regular Triennale passport is priced at 4,000 yen where viewers can fully immerse in the endless artwork and facilities across the islands.
Address: Takamatsu Passenger Terminal Building 3F, 1-1, Sunport, Takamatsu, Kagawa, 760-0019, JAPAN
URL: https://setouchi-artfest.jp/en/
Conclusion
Naoshima is not your average paradise getaway because beyond its sparkling sand and crystal blue waters, it's a space that merges dreams and reality - a surreal sight for any art enthusiasts and definitely a must-visit destination for any traveler.

Access to Naoshima is around 1 hour and 20 minutes from Tokyo by plane to Takamatsu or Okayama Airport with an additional ferry ride that is available via multiple ports.