Gunnison:The Mountain Town in Colorado with Exciting Sightseeing Destinations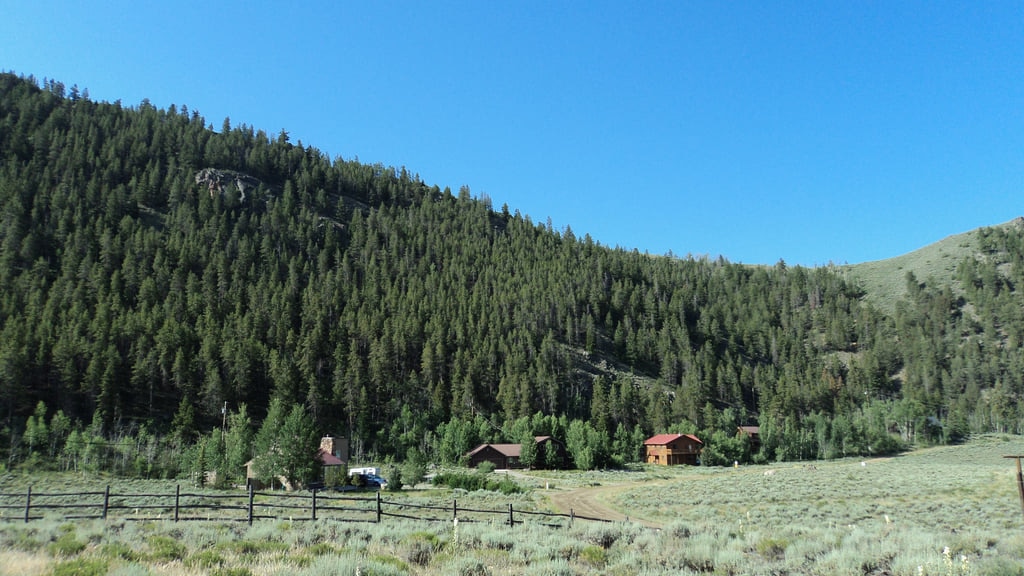 Gunnison is a mountain town located in the southwestern portion of the state of Colorado. Like any other town in Colorado, Gunnison has a lot of sightseeing destinations which you should not miss when you are visiting the town. On this article, we are going to discuss ten of the best attractions in Gunnison which are worth sightseeing.
[x] close
Gunnison:The Mountain Town in Colorado with Exciting Sightseeing Destinations:table of contents
1. Gunnison National Forest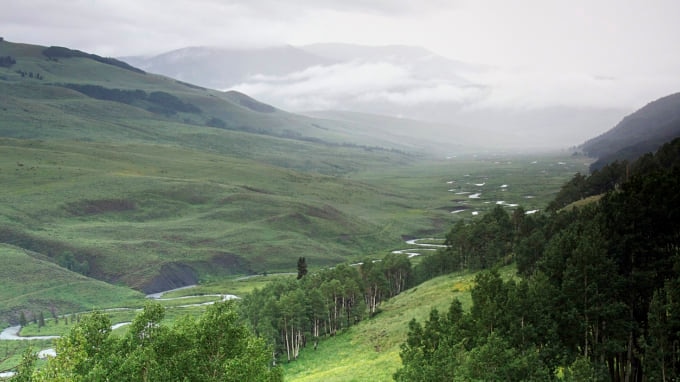 On top of the list is the Gunnison National Forest. This attraction is a national forest in the United States that is located in Gunnison, Colorado. There are seven official wilderness areas designated by the National Wilderness Preservation System. These include the Collegiate Peaks Wilderness, the Fossil Ridge Wilderness, the La Garita Wilderness, the Maroon Bells- Snowmass Wilderness, the Powderhorn Wilderness, and Raggeds Wilderness, and the West Elk Wilderness. Because of the bountiful areas provided, sightseeing tourists will not run out of exciting things to visit when sightseeing in this forest.
Name:Gunnison National Forest
Address:216 N. Colorado, Gunnison, CO
Related Site:https://www.fs.usda.gov/gmug
2. Gunnison Valley Observatory
When sightseeing in Gunnison, you might also want to check out the Gunnison Valley Observatory. This is a public-owned community facility which offers access to professional quality stargazing opportunities and sufficient information on astronomy. It is equipped with a 30-inch reflector telescope which maximizes the thin and unpolluted Rocky Mountain atmosphere in order to bring astronomical vistas to the tourists and locals of the Gunnison Valley. The facility opens at approximately 7:30 PM to 8:00 PM. You will also get to know more about astronomical bodies while sightseeing on this destination.
Name:Gunnison Valley Observatory
Address:2804 Country Road 38, Gunnison, CO
Related Site:http://gunnisonobservatory.org/
3. Whitewater Park
The Whitewater Park is an exciting high-intensity attraction that you could go to in in Gunnison. This is because it features a long section of whitewater. This park offers a lot of activities which sightseeing tourists and locals can avail of. These activities include canoeing, rafting, and kayaking. The rocks and boulders create a series of currents, riffles, and eddies, making it an ideal place for practicing and enjoying your whitewater technique. If you are tired of all the exciting activities that this park has to offer, you could relax and enjoy sightseeing its beautiful sceneries.
Name:Whitewater Park
Address:Highway 50, Gunnison, CO
Related Site:http://ugrwcd.org/gunnison-whitewater-park/
4. Gunnison Pioneer Museum
The Gunnison Pioneer Museum is one of the museums that could be found in Gunnison that cater to the history of the mountain town. It features several buildings including the Coleman Building, the Moore Building, and the Andy Mallett Antique Car Museum. Such museum also consists of railroad exhibits where sightseeing tourists could see establishments such as the Railroad Depot, the Doyleville School, and the Chance Display Building. Everyone will have a good time exploring this historic place. The museum is open every day from 9:00 AM to 5:00 PM.
Name:Gunnison Pioneer Museum
Address:803 E Tomichi Ave, Gunnison, CO
Related Site:http://www.gunnisonpioneermuseum.com/
5. Gunnison Gallery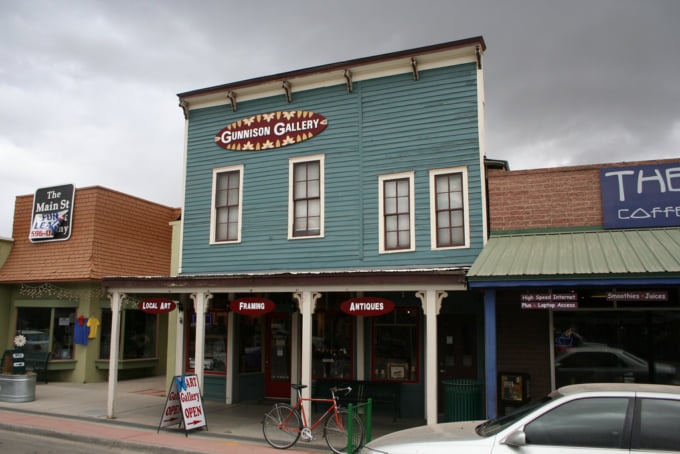 If you are into artsy stuff, you should visit the Gunnison Gallery. It showcases the beautiful artwork of 60 local artists of Gunnison, Colorado. When visiting this gallery, sightseeing tourists and locals alike will be able to witness stunning masterpieces which are made out of materials such as bronze, glass, and ceramics. There are also paintings in acrylic, oil, and pastel, as well as photography, recycled art, and wood sculpture. The gallery was voted as the Best Art Gallery for the years 2014-2015. It is open from Monday to Saturday every week.
Name:Gunnison Gallery
Address:124 N Main St, Gunnison, CO
Related Site:http://www.gunnisongallery.net/
6. Jorgensen Park
If you just want to unwind after a long day of sightseeing, visit the Jorgensen Park. It is one of the favorite parks in Gunnison for relaxation. There are a lot of things to do in Jorgensen Park. It consists of multiple picnic areas and gazebos where tourists could unwind and bond with their family and friends. The park also has a pond which is ideal for fishing in the summer and ice skating during winter. Additionally, the park includes baseball fields, softball fields, indoor and outdoor ice rinks, a BMX track, and a Skate Park.
Name:Jorgensen Park
Address:501 E Tomichi Ave, Gunnison, CO
Related Site:http://www.gunnisonco.gov/departments/parks_and_recreation/index.php
7. Blue Mesa Fishing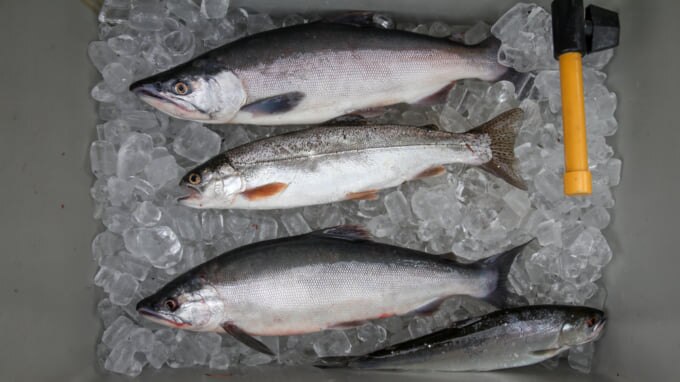 Photo by Colophotos/shutterstock
One of the best things you could do in Gunnison is to fish. And there is no better place to do this than in Blue Mesa Fishing. Located at the Curecanti National Recreation Area, this attraction allows people to catch trophy fishes like kokanee salmon and trout. There are indicated fishable months where you could catch the specific fish that you want. There are also the best fishing windows indicated to serve as your guide. Next time you go sightseeing in Gunnison, do not forget to take a quick fish at Blue Mesa.
Name:Blue Mesa Fishing
Address:Curecanti National Recreation Area, Gunnison, CO
Related Site:http://bluemesafishing.com/
8. Lucky Cat Dog Farm
Lucky Cat Dog Farm is a sightseeing destination in Gunnison that would allow you have an authentic dog sledding experience. The tours take visitors to the backcountry of the Gunnison County. For approximately two hours, you will be immersed in the mountains that are filled with snow. If you come early, you could learn how to harness a dog. You may also stand on the back of the sled at some point during your ride. Sledding could be fun and memorable experience, especially if you are sightseeing in Gunnison.
Name:Lucky Cat Dog Farm
Address:900 Country Road 13, Gunnison, CO
Related Site:http://www.luckycatdogfarm.com/
9. Hartman Rocks Recreation Area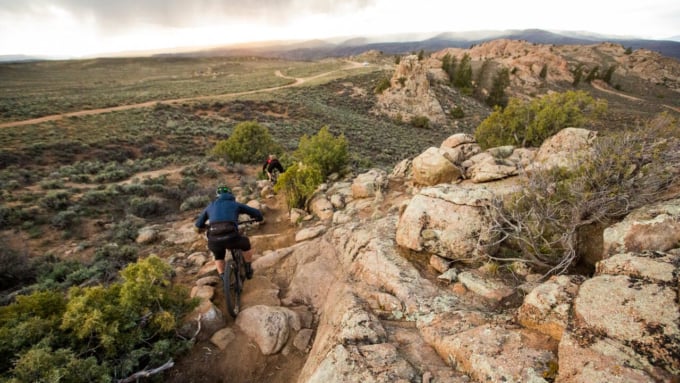 Photo by Bureau of Land Management
For those who are seeking a place to experience highly intense activities, the Hartman Rocks Recreation Area is the place to be. It consists of over 8,000 acres of public land located on the outskirts of the city of Gunnison. It is named as such because of the granite ridge that dominates the area. Aside from sightseeing, tourists could do various activities including hiking, rock climbing, mountain climbing, and Nordic skiing. With its highly maintained trails and roads, the Hartman Rocks Recreation Area could be an excellent place to enjoy nature while spending time with the family or friends.
Name:Hartman Rocks Recreation Area
Address:Gol Basin Road, Gunnison, CO
Related Site:https://www.blm.gov/programs/recreation/mountainbike/HartmanRocksTrail
10. Tomichi Creek State Wildlife Area
On the Tomichi Creek State Wildlife Area, you could also experience several outdoor activities. This wildlife destination is a public access area located at the east end of the runway at the Gunnison- Crested Butte Regional Airport. It consists of the Tomichi Creek, a tributary of the Gunnison River that originates from the Monarch Pass. This area offers various fishing opportunities to sightseeing tourists and locals on private lands without the need to ask for permission. Moreover, access to hiking to the W Mountain is also given to those who can brave the experience.
Name:Tomichi Creek State Wildlife Area
Address: Gunnison, CO
◎ Closing
Spending time sightseeing around the attractions in Gunnison will allow you to immerse yourself in the beauty of nature while spending your time with your family and friends. Truly, Gunnison is a gem that could not be missed when you are traveling to Southwestern Colorado.