Casper (Wyoming):The Traditional Yet Western Mountain City
Casper is a remote town, the oldest and second largest city in Natrona County, Wyoming, in the USA, popularly known as the 'Oil City.' Though it is an industrial city, it is a city where natural and urban landscapes beautifully placed in perfect harmony. From Casper Mountain's endless trails to western scenery and cozy amenities, the mountain town has everything to charm its visitors. In Casper, you will revel in all the picturesque landscape and specular recreation of a traditional city without being worried about heavy traffic or high prices. The mountain town wholeheartedly greets everyone who is wild at heart.
table of contents
[x] close
Casper (Wyoming):The Traditional Yet Western Mountain City
1. Tate Geological Museum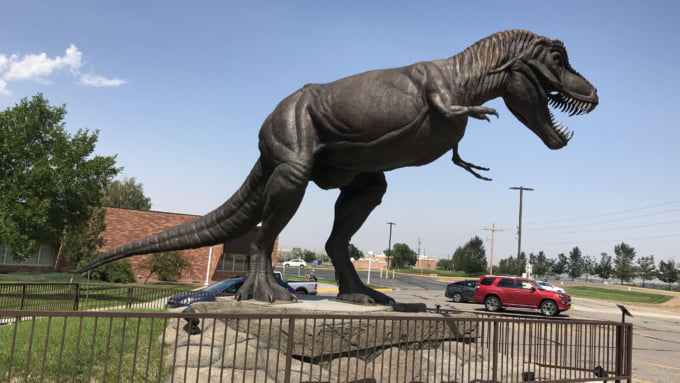 One among the few paleontology and geology museums in Wyoming is Tate Geological Museum which is a great place where numerous exhibits packed into space. This gem of a small museum is crammed with several exciting and nicely arranged things. The museum houses over 3,000 fossil and mineral specimens along with rare gemstones. The major attraction of the Tate is its 11,600-year-old mammoth called Dee. The museum is also home to the T.Rex skeleton that was found in Wyoming. Another highlight of the museum is its fossil prep lab where you can watch skilled technicians working on fossil materials. The place also offers Dino Den for children where they can participate in hands-on activities. The Tate's gift shop is an exciting point to collect your memorabilia as you can gather lots of rocks, minerals, dinosaurs, mammoth's specimens and the friendly staff is also an asset to the museum.

Name:Tate Geological Museum
Address:125 College Dr, Casper, WY
Related Site:https://www.caspercollege.edu/tate-geological-museum
2. National Historic Trails Interpretive Centre
If you want to explore the fantastic view of Casper along with the historical information relevant to Wyoming, the National Historical Trials interpretive center is a must visit a destination you shouldn't miss. The National Trial interpretive center commemorates early explorers, Native American western history, and various exhibits. A visit to the Historic Trials is a journey to the past, present, and future and can experience on foot and by car. It is a preeminent space to learn about thousands of Americans who passed through the area years back through interactive exhibits and powerful video narration by knowledgeable staff.
Name:National Historic Trails Interpretive Centre
Address:1501 N Poplar St, Casper, WY
Related Site:https://nhtcf.org/
3. Garden Creek Falls
Situated close to Fredericton is this surprisingly easy and accessible falls, the Garden Creek Falls. This little jewel is nestled among the pine tree near to the base of Casper Mountain and is a feast for your senses. The area surrounding Garden Creek Falls is popularly known as Rotary Park which is nothing short than a stunning picnic spot. The Garden Creek waterfall has a 1.3-mile long loop trail and is perfect for walking, hiking and nature trips for all skill levels. The place is kid friendly and makes a fun hike for your little ones.
Name:Garden Creek Falls
Address:Garden Creek Waterfall, Casper Mountain, WY
Related SIte:https://www.alltrails.com/trail/us/wyoming/garden-creek-waterfall-loop
4. Werner Wildlife Museum
Wyoming is a city famous for its diverse and abundant wildlife, and the Werner Wildlife Museum focuses on this richness. The museum displays numerous wildlife specimens from Asia, Africa, North America, Malaysia, Europe and various other locations around the world Snowflake; an Albino deer specimen is one of the major attraction of the museum along with mule deer, small rodent collection buffalo, brown bears and other fauna. Exhibits of fishes and birds from different countries are another attractions in the museum. The museums stand as a place to promote learning appreciation of earth's natural history to preservation and exhibition of collections.
Name:Werner Wildlife Museum
Address:405 E 15th St, Casper, WY
Related SIte:https://www.caspercollege.edu/werner-wildlife-museum
5. Wyoming Veterans Memorial Museum
Wyoming Veterans Memorial Museum is a non-typical patriotic museum memorializing all veterans of the Indian war of the 1850s to the global war on terrorism. The fantastic stories of specific veterans have displayed in an intimate setting, and guided tours are offering to visitors upon request. The museum is very close to Natrona county international airport in Casper and contains an outstanding collection of original murals from the period of World War 2 era. A military library, photograph collection, and archives are also made available for learning and research purpose.
Name:Wyoming Veterans Memorial Museum
Address:3740 Jourgensen Ave, Casper, WY
Related Site:https://wyomilitary.wyo.gov/veterans/museums/vets-museum/
6. Casper Planetarium
To step into the experience of exploring the entire universe of time and space, pay a visit to Casper planetarium. The Spitz Star Machine, Casper's most sophisticated time machine remains as the center of attraction of the planetarium along with other fully automated planetarium programs. The especially animated tale for kids narrating the origin/formation of planets and star is a fascinating full-dome show to immerse in a fabulous world. The Casper Planetarium offers various regular programs about the solar system, night sky, and universe featuring cutting-edge media global technology system. Pay a visit to the planetarium while in Casper to explore the big question in the most interactive way.
Name:Casper Planetarium
Address:904 N Poplar St, Casper, WY
Related Site:http://redesign.casperplanetarium.com/
7. Platte River Trails
The Platte River Trails are extensive and peaceful pathway setting for runners, cyclists, and dog lovers that run through the legendary North Platte River. The trial is around 10 miles in length and connects several community parks and recreational area. Visitors get an opportunity to enjoy the riverfront view and to exercise in a scenic and natural setting. The trial primarily used for mountain biking and hiking is accessible throughout the year. The Platte River Trials are well maintained to create an attractive and vital enhancement everyone would be interested in engaging.
Name:Tate Pumphouse Trail Center
Address:1775 W 1st St, Casper, WY
Related SIte:http://www.platterivertrails.com/
8. Grand Teton National Park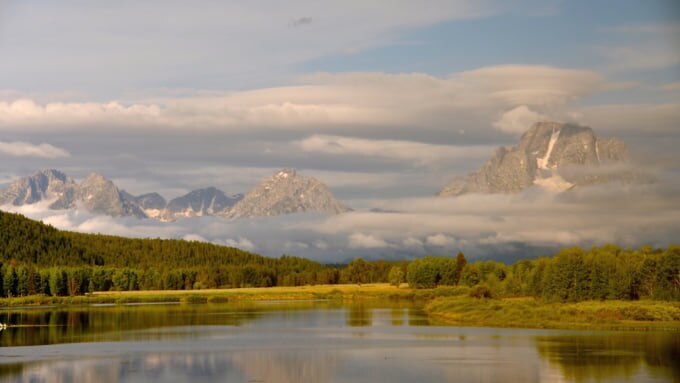 Another mesmerizing and scenic rich with extraordinary wildlife and alpine terrine is the Grand Teton National Park located in the Teton Range of mountains. These mountains are the primary reason for the creation of the National Park where visitors can explore a hundred miles of trial and immerse in the serenity of this remarkable park space. It is one of the most stunning destinations of Wyoming located towards the south of Yellowstone national park. While locations like Mormon row are the most photographed locations in the park, celestial peaks are also perfect for outdoor adventures and nature lovers.
Name:Grand Teton National Park
Address:Jackson Hole, Wyoming
Related Site:https://www.nps.gov/grte/index.htm
9. Devil's Tower National Monument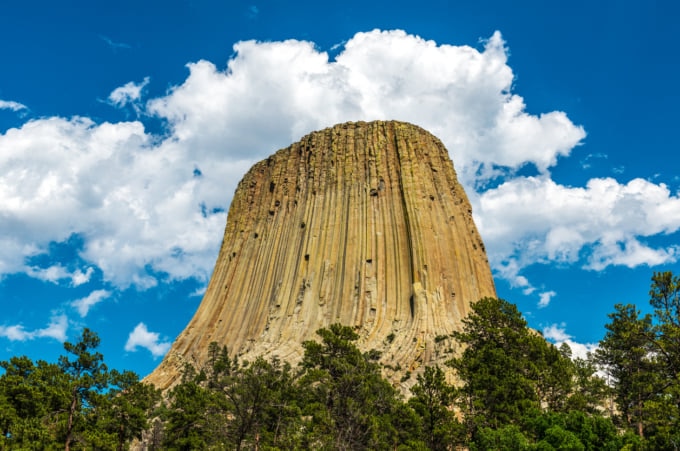 The Devil's Tower National Monument is a superb geologic feature projected out from the lowland surrounding the hills. Numerous parallel cracks in the tower make it the most beautiful rock climbing place in North America. Once darkness begins, a unique kind of lighting illuminates the whole tower, and it is a must-see sight. When it comes to the existence of devils town, even scientists are not sure how the massive stone structure came into existence. People believe that the tower created from a molten material and erosion played a significant role in sculpting the tower to what we see today.
Name:Devil's Tower National Monument
Address:WY-110, Devils Tower, WY
Related Site:https://www.nps.gov/deto/index.htm
◎ Closing
Casper is a beautiful mountain town located on the banks of North Platter River on Wyoming's high planes. Blessed with abundant natural lakes, rivers, and breath-taking beautiful mountain views; the city has everything for tourist who looks for a change. The town is also home to several national level museums and structures where visitors can explore the history and essence of Casper. It gives a distinctly western town feel with traditional downtown encroaching on the grasslands and draws visitors all-round the year.