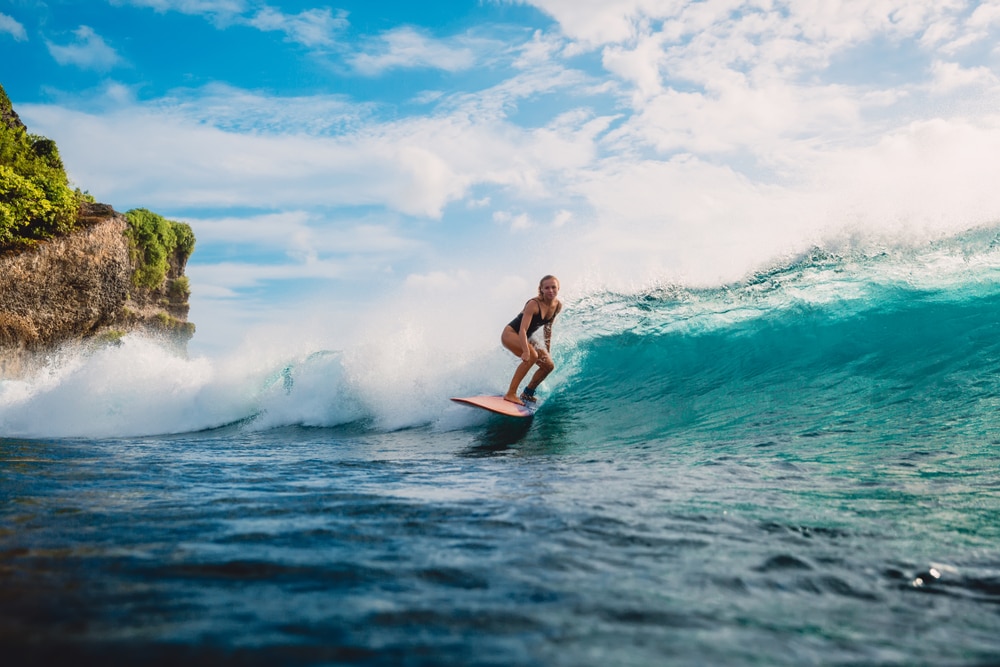 Photo by Wonderful Nature/Flickr
Catch a Wave at These Amazing Surfing Spots Around Tokyo
As one of world's largest urban jungles, Tokyo might be more associated with neon bright lights, high-rise buildings and crowds - not exactly the place that usually comes to mind as a surfing destination. However, for beach bums that want to break a wave while traveling to the city, there are various places in the surrounding area that host a vibrant surfing culture, unbeknownst to many visitors. Now in the midst of summer, Japan has 'officially' entered beach season and it's the perfect chance to head out to the coast.
table of contents
[x] close
Catch a Wave at These Amazing Surfing Spots Around Tokyo
Chiba
Photo by through the ocean/Shuttershock
Set to host the first surfing competitions for the 2020 Olympics, Ichinomiya Beach in Chiba is often regarded as the birthplace of the country's modern surf culture. At a mere 30 minutes drive east from the city, the Chiba Peninsula is one of the most popular surf zones for Tokyo-based surfers. The beach breaks are infamous for having strong currents so beginners should surf with caution. However. surfing schools with qualified instructors are also widely available in this area (some also offer lessons in English). After an intense session catching the waves, more fun ensues with an array of beach houses, along with restaurants and bars bordering the coastline. With the upcoming Olympics in place, Chiba will be one of the leading destinations for surf enthusiasts.
Enoshima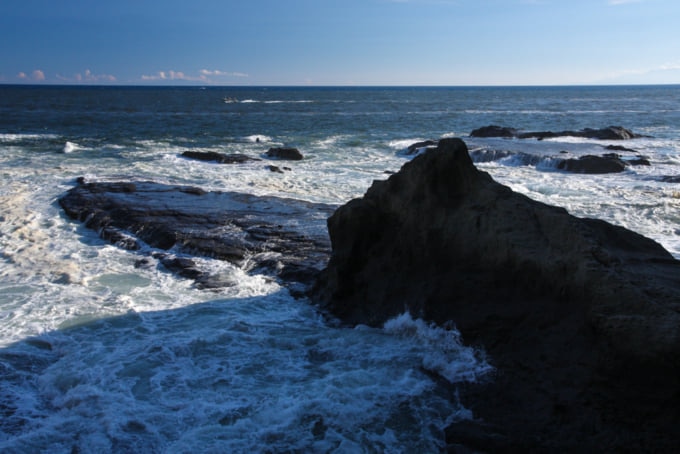 Photo by Various images/Shuttershock
Down to the southern shores of Shonan, lies Enoshima, which is is one of the most popular and easily-accessible beaches from Tokyo. Just over an hour away from Shinjuku and the heart of Tokyo, Enoshima has a long history that can be traced back to the Meiji era as the first western-style swimming beach in Japan. Surfers here are in for a scenic treat since Enoshima looks towards Mount Fuji as a beach backdrop. The most popular surfing break in Enoshima is Kugenuma beach which is always packed with young crowds as the area radiates a chilled-out, relaxed vibe that resembles the surf town's lifestyle. Beyond beaches, Enoshma has plenty of attractions to offer from bowling alleys to restaurants to the iconic light house and Enoshima Aquarium.
Kamakura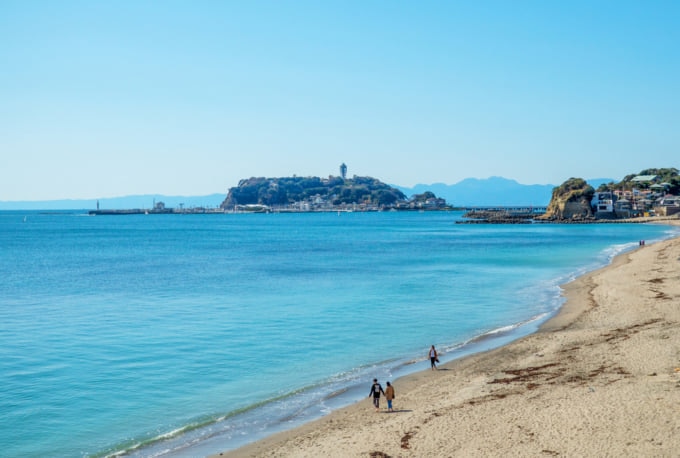 Photo by numberwan/Shuttershock
Home to the iconic and historical statue of Buddha, Kamakura, where the ancient ruling family of Japan resided is not only famous for its historical sights, but also a go-to destination for surf enthusiasts. Situated in Shonan, sharing the same coastline as Enoshima, Kamakura hosts an exposed beach break that has unreliable waves due to offshore winds blown in from the north. The most populated beach among local surfers is Yuigahama beach, with a vast boardwalk filled with family friendly attractions, perfect for those with kids.
Shizuoka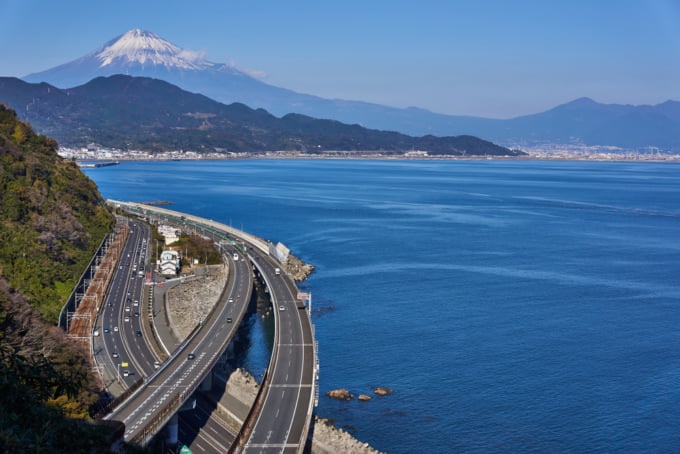 Lying in the shadow of the mighty Mount Fuji, Shizuoka is a less crowded surf break alternative to the hustle and bustle of the Shonan area. A little further down south from Shonan and you'll reach the Izu Peninsula with a more more laid back and rural feel to the beaches and towns here. Shirahama Beach in Shizuoka is a popular leisure destination known for its crystal clear waters and impressive wave quality that's relatively warmer than the ocean around Chiba.
Sporu Shinagawa Oimachi
Last on the list is right within the metropolitan of Tokyo. You might be surprised to know there's a surfing alternative right inside the city! Sporu Shinagawa Oimachi offers a variety of recreational sporting activities guests can choose from including surfing. For 6,200 yen you can enjoy a 50-minute session in the pool filled with artificial waves, perfect for getting your surf on. The space is also well equipped with any sporting gear you might need available to rent.
Address: 140-0005 Tokyo-to Shinagawa-ku Oimachi 2-1−19
URL: https://www.sporu.jp/
Conclusion
As surfing makes its Olympic debut next year in Japan, beaches around Tokyo have gained traction and are slowly carving a strong position competing with world's famous surf breaks such as North Shore, Hawaii or Big Sur, California. If you're planning a surf trip to the Land of the Rising Sun, there are a variety of options that are easily accessible from and even within the capital.