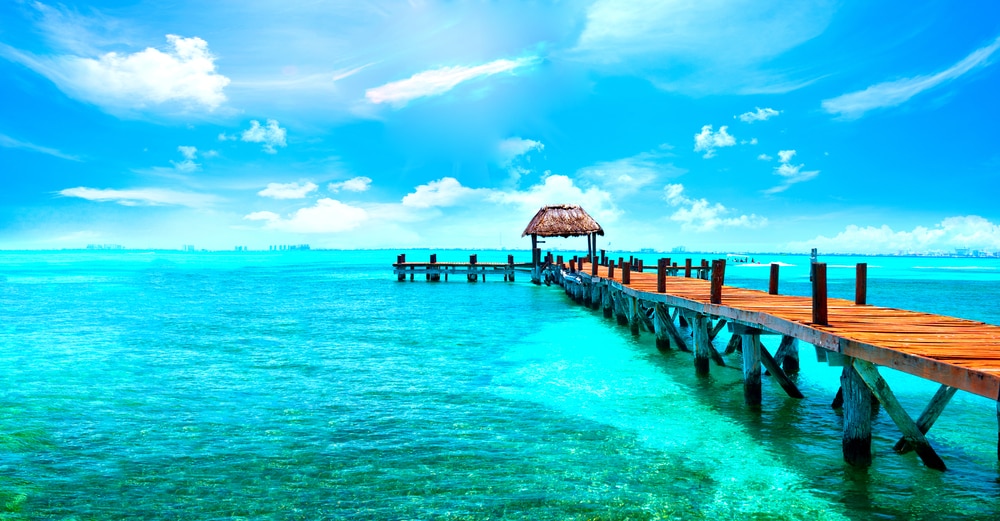 Photo by Subbotina Anna/Shuttershock
The Top 5 Resorts for a Luxurious Retreat in the Caribbean
An archipelago of beautiful islands stretching from Mexico to Venezuela, the Caribbean has always been a prime tropical destination. Nothing says the perfect vacation like prime blue waters, white sand beaches, swaying palm trees and luxurious leisure activities that the Caribbean islands have to offer. A leading holiday destination for decades, the Caribbean has countless of incredible resort options to ensure an amazing summer escapade.
table of contents
[x] close
The Top 5 Resorts for a Luxurious Retreat in the Caribbean
Eden Rock-St Barths, St. Barts
Picture yourself chilling out in a luxurious star-studded Caribbean haven. Favorites and high-profile stars such as Leonardo Dicaprio, Mariah Carey and Rihanna often head to Eden Rock St Barths, the island's first and leading glamorous resort. Nestled atop and alongside a rocky formation, up above the crashing crystalline blue waves, the resort is the most dramatically positioned establishment on the island. At a premium price, guests are entitled to a number of services such as paddle-boarding, rafting and kayaking, and other motorized water-sports.

St Barts is often regarded as the gourmet capital of the Caribbean archipelago with Eden Rock at the helm. The resort has a stellar reputation for their exceptional dining experiences, overseen by celebrity chef Jean-Georges. Unfortunately the resort is currently under renovation but is set to reopen this coming fall.
Address: Baie de Saint Jean, Saint Barthélemy 97133, St. Barthélemy
URL: https://www.oetkercollection.com/hotels/eden-rock-st-barths/
Park Hyatt, St. Kitts
One of world's largest hotel conglomerates, the Hyatt group made their latest expansion in St. Kitts, which is the larger of the two-island nation in the Caribbean. As expected from the luxury group, this resort is a lush jewel and yet fairly undiscovered island. The sleek and modern architectural retreat offers ocean view accommodation with private decks and pools but are still decorated with authentic colonial inspired touches to pay tribute to St. Kitts' infinite history and beauty. For families traveling with kids, Park Hyatt is the perfect destination because the property also offers a superb kids club, fully equipped with attractions including a climbing wall.
Address: Banana Bay, South East Peninsula, Parish of St. George, St. Kitts, Saint Kitts and Nevis, KN7000
URL: https://www.hyatt.com/en-US/hotel/saint-kitts-and-nevis/park-hyatt-st-kitts/skbph/rooms
Hard Rock Hotel & Casino Punta Cana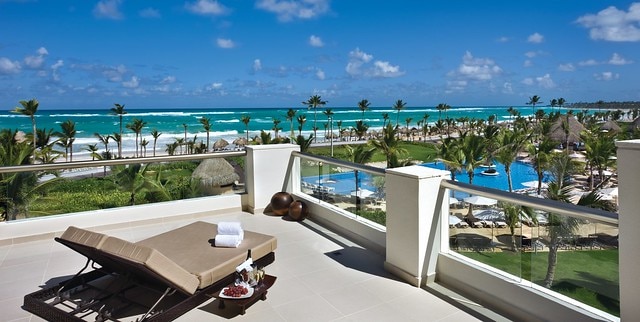 Photo by World Poker Tour/Flickr
If raising your cards and placing bets is your kind of thing, the Hard Rock Hotel in Punta Cana offers an all inclusive gaming and leisure plan, famed as the biggest and best casino in the Caribbean. Comprising of 13 luxurious pools with swim-up bars and water slides, nine restaurants perfect for every taste, along with a Nicklaus designed golf course, the Hard Rock is indeed an all-inclusive powerhouse, catapulting you to the front row of paradise with each and every word. The resort is best suited not for tranquil escapades but rather for energizing experiences as they provide top notch exhilarating night life services from free liquor dispensers to a constant schedule of concert performances at the nightclub and on-site theater - guests are sure to party like a rockstar.
Address: Boulevard Turístico del Este Km. 28 No. 74, Macao, Dominican Republic
URL: https://www.hardrockhotelpuntacana.com/
The St. Regis Bahia Beach Resort, Puerto Rico
The aftermath of Hurricane Maria prompted an extensive $60 million renovation for the rebirth of the St. Regis Bahia Beach Resort. Their road to recovery has been stellar and better than ever, the restoration of the property boasts one of the largest jungle reservation this island has ever seen, especially in a high end resort. The stunning jungle setting also includes a private bird sanctuary, an on-site "green team" led by a marine biologist, combined with a 18-hole golf course. This luscious green resort is the only gold-certified Audubon Signature Sanctuary in Puerto Rico offering a one of a kind chance to spot the rare Puerto Rican parrot.
Address: 00745 State Road 187 Kilometer 4.2, Puerto Rico
URL: https://www.marriott.com/hotels/travel/sjuxr-the-st-regis-bahia-beach-resort-puerto-rico/
Jade Mountain Soufrière, St. Lucia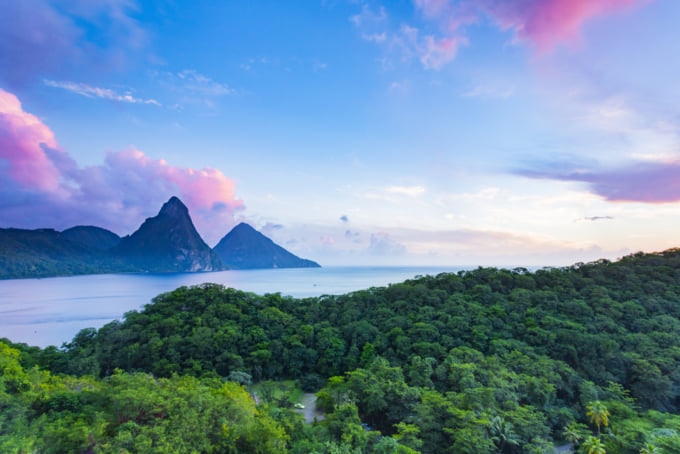 Photo by kentaylordesign/Shuttershock
Voted number one as the best all-inclusive resort in the Caribbean by US news, the Jade Mountain resort in St. Lucia is a unique indulgence offering that thrives even without bearing a luxury group conglomerate under their name. The property has a personal and sentimental touch to it, named after the owners' extensive collection of antique carved jade mountains. What brings a truly one of a kind view is the Jade Mountain's sanctuaries that embraces the full landscape of the St. Lucia's Pitons World Heritage Site, and of course, the eternal Caribbean Sea.
Address: Soufriere, St. Lucia, West Indies
URL: http://www.jademountain.com/
Conclusion
With an array of more than 7000 islands making up the Caribbean archipelago, each Caribbean island has its own charm and unique selling point that can serve the interest for a variety of visitors. Above all, the luxurious resorts in these islands has one ultimate mission - providing relaxation and leisure in a tropical setting. The destruction from Hurricanes Irma and Maria has not stopped the waves of tourists to this prime destination, the natural beauty and scenery of the archipelago is simply too stunning.