Greenville (South Carolina):The Art Heaven Situated in South Carolina Housing the Largest Museum of Art for Centuries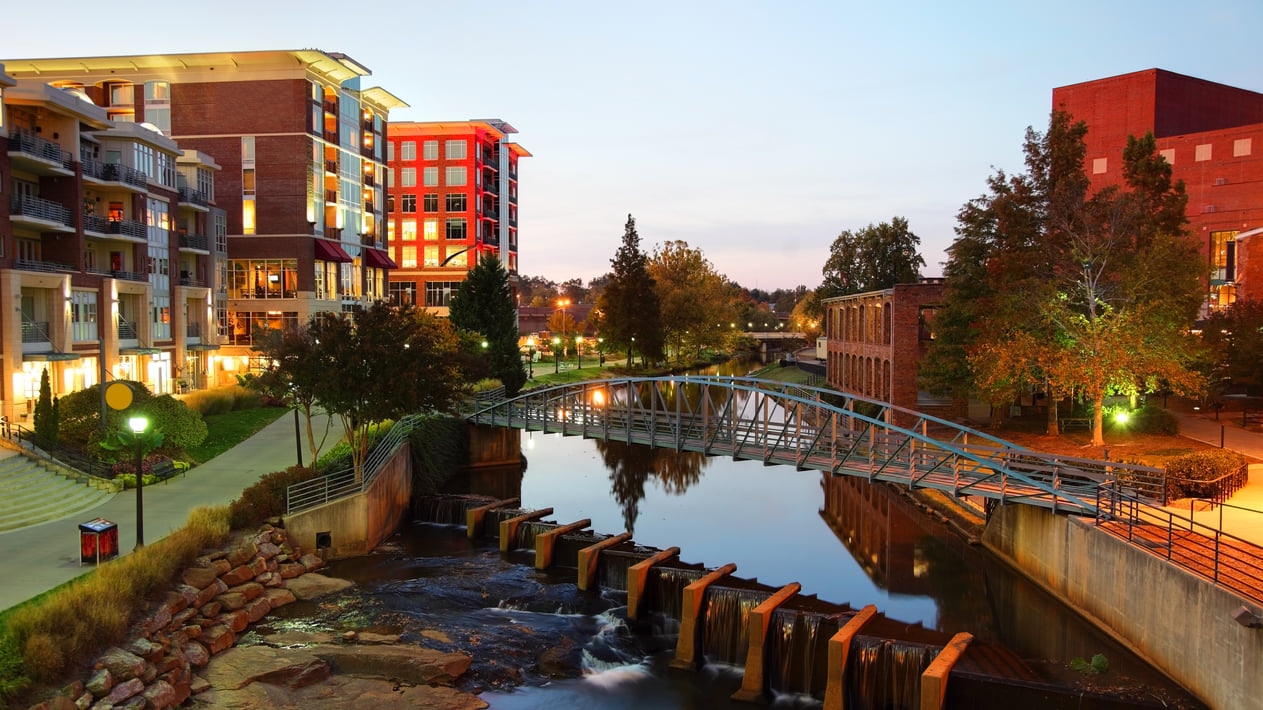 Greenville a city in South Carolina, houses the County Museum of art spanning about several centuries.Being amongst the largest city, in the seat of Greenville County it is a key tourist site.Many gushing remarks have been made of the place leaving people with the zill and want to visit Greenville.The place has a variety of eye-catching sites to visit, including The County Museum of arts among other highlighted places below.
[x] close
Greenville (South Carolina):The Art Heaven Situated in South Carolina Housing the Largest Museum of Art for Centuries:table of contents
1. Falls Park on the Reedy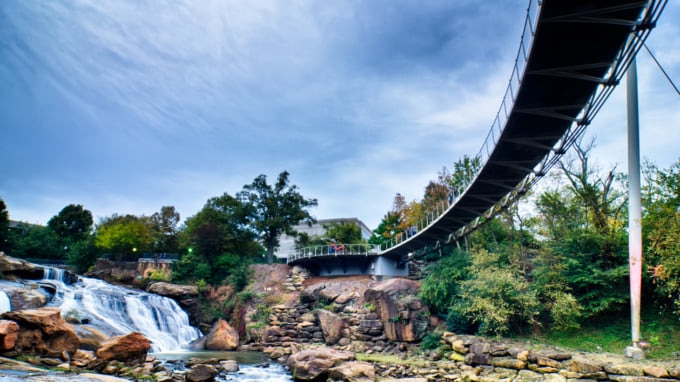 This park is placed adjacent to downtown Greenville, South Carolina. The admirable park is a great sightseeing location for all visiting the place. It is the perfect destination for photographers and locals to indulge in a captivating photo session. Aside from sightseeing, there is a chain of great restaurants and coffee shops surround the park offering a variety of delicacies. The most striking feature is the unique pedestrian bridge that curves around a waterfall on the reedy river. One can access the Swamp rabbit trail from the park. It features a collection of public gardens and a wall which makes it the perfect spot to relax and unwind. On a good day, you will be entertained by the beautiful performances of the musicians.The park allows access for the handicapped using wheelchairs via the paved trails. Although going up and down will require some effort as they are steep.To experience the beauty of the river over the footbridge one should tour the place.
Name:Falls Park on the Reedy
Address:601 S Main St, Greenville, SC
Related Site:http://www.fallspark.com/
2. Paris Mountain State Park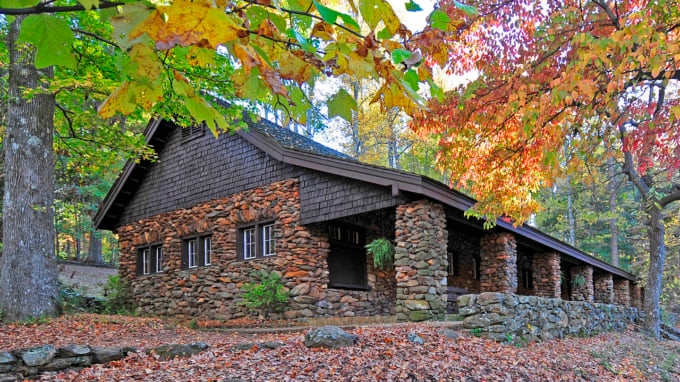 Photo by commons.wikimedia.org
The park is situated only five miles north of Greenville, South Carolina.It is well suited for sightseeing activities especially for tourists to venture in hiking, biking or swimming. There are also other entertaining family activities such as fishing and picnicking. The park also rents out canoes, kayaks, and boats to ride through the 13 acre Lake Placid. Camping is also allowed and they are campsites ranging from rustic, backcountry sides equipped with electricity. If you are looking to get outdoors with a short drive, Paris Mountain state park is a great option.
Name:Paris Mountain State Park
Address:2401 State Park Rd, Greenville, SC
Related Site:https://southcarolinaparks.com/
3. Greenville Zoo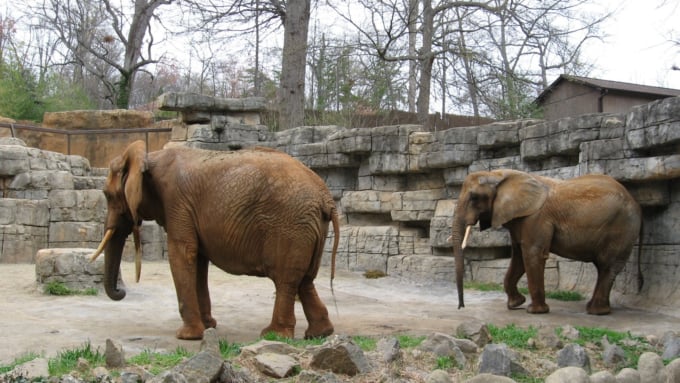 Greenville Zoo is located at 150 Cleveland Park Drive, near Interstate 385 in Greenville, South Carolina. The park offers a handful of fun sightseeing activities such as bicycle riding, tennis, and volleyball. Availability of exotic breeds of animals keeps things interesting for tourists. The kids are not left out, there is a playground set up for them on the premises. Despite being sizable, the zoo has not lost its charm, the simplicity of the place is rejuvenating.When visiting Greenville, don't miss to visit the zoo and see first hand some of the worlds exotic wildlife.
Name:Greenville Zoo
Address:150 Cleveland Park Dr, Greenville, SC
Related Site:http://www.greenvillezoo.com/
4. Upcountry History Museum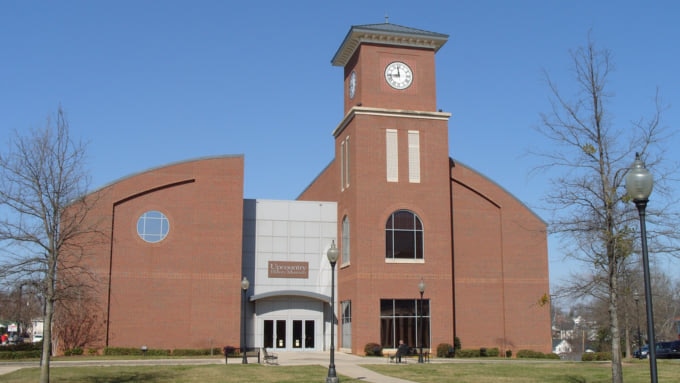 The Upcountry History Museum is a quaint museum filled with local historical displays together with other types of historical displays. It is located on Greenville Heritage reen alongside other museums. The exhibits designed by Christopher Chadbourne and associates puts emphasis on technology rather than artifacts. The museum has two levels, the upstairs has a room for rotating displays, such as the World War I poster display. The museum also handles complex political issues like the rivalry between parts of South Carolina, Slavery, Religion and Civil Rights gently. The history of the area including some information about the indigenous people is displayed in an interesting and interactive manner. There is free parking on the campus and admission is $8 for adults. Senior citizens enjoy a small discount. It is the perfect spot to get one's senses engaged and experience an ignition of one's imagination as one is transported back in time.
Name:Upcountry History Museum
Address:540 Buncombe St, Greenville, SC
Related Site:http://www.upcountryhistory.org/
5. Roper Mountain Science Center
Roper Mountain Science Centre campuses a campus facility that facilitates study life and natural sciences both space and physical sciences. If lucky, you can experience the butterfly adventure that is more common around June through July.You will get an opportunity to view the stages from egg to emergence. You also get to enjoy creature crafts and games. Tourists may also participate in nature trails walks, enjoy the arboretum, linger in the Butterfly Garden, or play in the treehouses and Wildwood.Admission provides access to all featured exhibits and activities, including the Marine Lab with stingrays and sea creatures you can pet.
Name:Roper Mountain Science Center
Address:402 Roper Mountain Road, Greenville, SC
Related Site:https://www.ropermountain.org/
6. Greenville County Museum of Art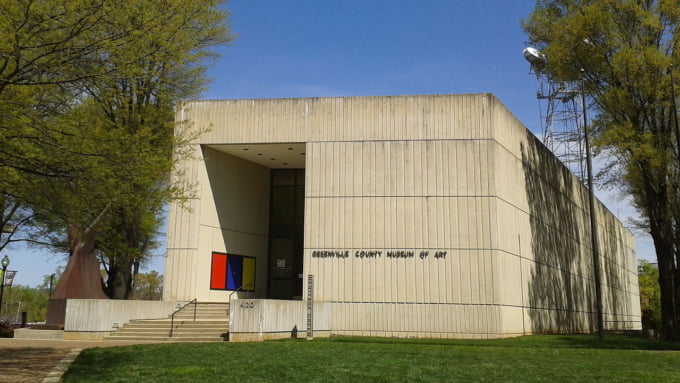 Photo by commons.wikimedia.org
It is not your typical museum with their own private displays, the Greenville County Museum of Art has displays that "travel" to different locations. As the name suggests the museum is an art museum settled in Greenville, South Carolina. The museum main collection focuses mainly on American art and holds a rich collection of first-class art, Wyeth watercolors & photographs well displayed & explained. Before planning a sightseeing visit, check if the museum is open as it closes its doors once a year to exhibit a remarkable antique show where dealers showcase their antiques. Despite being free, parking is a meager $2 and there are other facilities right nearby to visit.

Name:Greenville County Museum of Art
Address:420 College St, Greenville, SC
Related Site:http://gcma.org/
7. Lake Conestee Nature Park
Put on your walking shoes and get outside for the best outdoor experience at the natural park. This beautiful park is laid out on over 400 acres of forests, wetlands, playground, dog park, boardwalks, and trails.It is a dazzling park with trails nothing too strenuous. Lake Conestee Nature Park is a great place to spend a couple of hours sightseeing. The swamp rabbit trail meanders through the park with benches and picnic tables scattered around the trails. The park has a huge play area for a picnic with a wide open space. The boardwalk through the wetlands beholds the beauty of the swamps.It is recommended to tour the place in January to enjoy a cool day.
Name:Lake Conestee Nature Park
Address:601 Fork Shoals Rd, Greenville, SC
Related Site:http://lakeconesteenaturepark.com/
8. Liberty Bridge(Falls Park on the Reedy)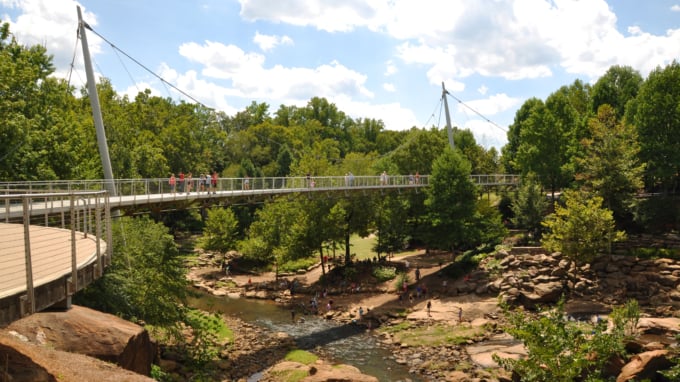 Photo by commons.wikimedia.org
The Liberty Bridge gives best sightseeing views of the falls. It offers places to eat and shop on either side of the river. From the unique bridge, one can perfectly observe the majestic falls in the Reedy River and watch people enjoying the park situated beneath and around the bridge.Liberty Bridge in Falls Park has an impeccable design that catches the eye of many. The suspension system is very unique. If you go to Falls Park on the Reedy, take a moment to walk across the Liberty Bridge. It is a pedestrian bridge no vehicles are allowed on the bridge.
Name:Liberty Bridge(Falls Park on the Reedy)
Address:601 S Main St, Greenville, SC
Related Site:http://www.fallspark.com/175/The-Liberty-Bridge
9. Discovery Island
The hotel is located on a private island just seven minutes away from Coron city, Greenville. There is a divemaster who is an expert and is flexible to showcase some skills. It is a splendid place to experience great reef, lake and wreck dives. One can experience solitude silence and an opportunity to mingle with nature first hand on this small island!The bungalows have a touch of simplicity but offer everything you need on the trip. The staff is also very friendly and the food is also worth a try with mouth-watering delicacies especially the banana pancakes.
Name:Discovery Island
Address:417 Baldwin Rd, Simpsonville, SC
Related Site:https://waterparks.greenvillerec.com/discovery-island/
10. Frankie's Fun Park
Frankie's fun park in Greenville serves up great amusement rides, food and other fun activities such as Go-Karts, Miniature Golf, Bumper Boats, Laser Tag, Batting Cages, and an awesome Arcade. The park activities cater for all ages.Frankie's fun park in Greenville is open until late, especially during summer. For reservations, it is important to call ahead and get group rates. The place is open until late every night during the summer. The toddlers are able to drive go-kart and take rides lasting around 5 minutes. It may be considered a bit expensive but it is worth the while. It is recommended for traveling families who are looking to get out and do something physically engaging.Everyone should consider having a sightseeing experience like no other at the Frankie's Fun Park in Greenville.
Name:Frankie's Fun Park
Address:45 Park Woodruff Dr, Greenville, SC
Related Site:http://www.frankiesfunpark.com/
◎ Closing
Greenville is must go to tourist destination. It is all tempting from the sandy beaches to museums to the charming waterfalls for any person interested in adventure. To experience laid-back relaxation, thrilling physically engaging activities, water activities or just a trip down the historical memory lane this low country paradise will leave anyone begging for more.Get to experience the local family tradition that has been practised for generations with an advantage of good food.