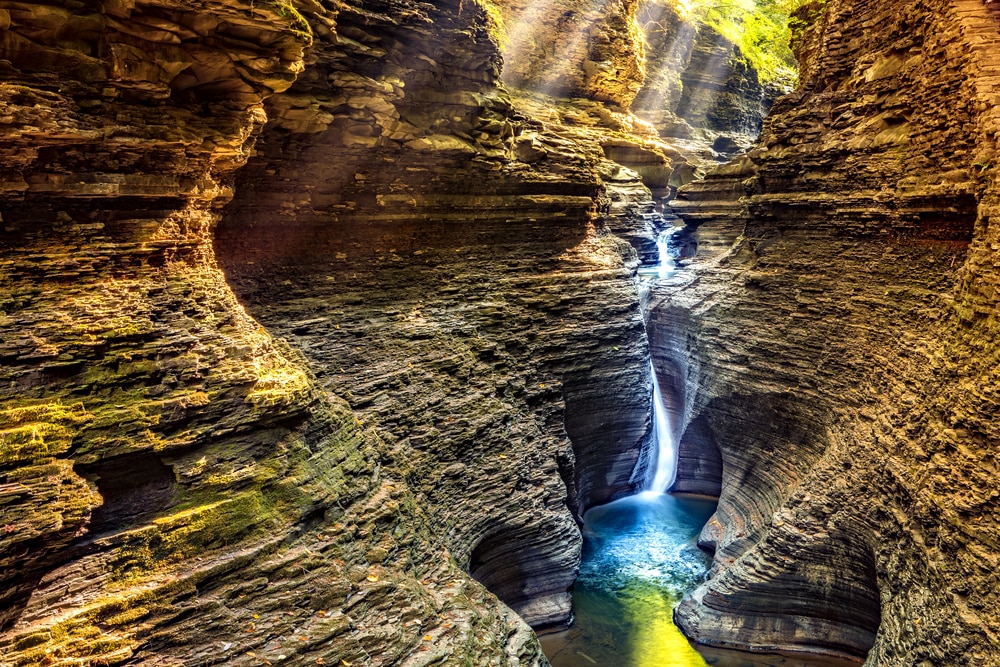 Photo by Mihai_Andritoiu/Shuttershock
7 Places You Need to Check Out in Upstate New York
A short journey north from the hustle and bustle of the NYC metropolitan area, Upstate New York provides a wealth of scenic towns and villages rich in history and culture that shows a side of New York you probably never realized existed. There's no need to spend a fortune on flights to escape the city's energetic pace when in fact there are plenty of stunning places worth discovering in the state itself.
table of contents
[x] close
7 Places You Need to Check Out in Upstate New York
Frederick Farms
Get lost in a sea of flowers at Frederick Farms where you'll find a total of 700,000 blooming sunflowers across the rolling hills north of Seneca Lake. These flowers are in full bloom every August so make sure to pay a visit during the summertime.
The Corning Museum of Glass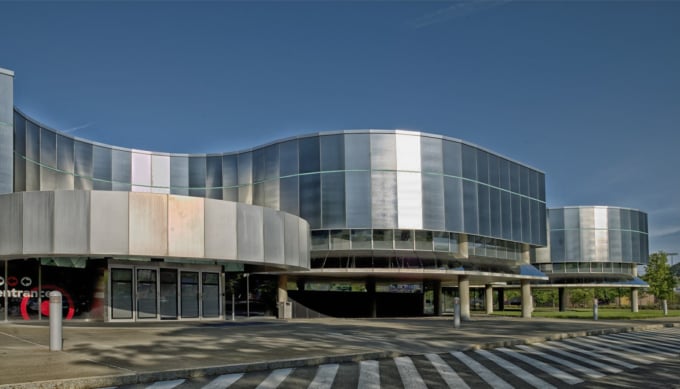 As soon as you step foot in the museum you'll notice the slogan 'Glass is different things to different people. At The Corning Museum of Glass, you will discover the many things glass can be'. The museum thoroughly explores various aspects of glass from art, history to science through their extensive collection of glass that spans 3,500 years. You can find glass pieces from a portrait of an Egyptian pharaoh, fine Renaissance Venetian glass up to works by today's contemporary artists - and everything in between.
Watkins Glen State Park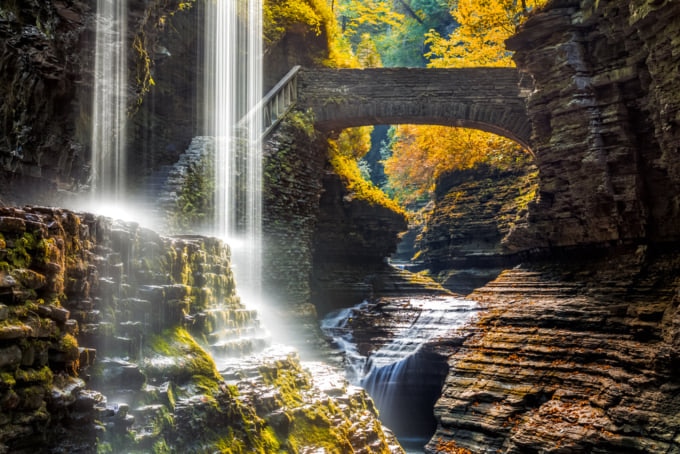 Photo by Mihai_Andritoiu/Shuttershock
Holding third place among 6,000 other parks in the USA Today Readers' Choice Poll for Best State Park in the United States, the Watkins Glen State Park has a reputation for leaving visitors spellbound. Known for its natural beauty, the park features 19 waterfalls along its course that beautifully cascade like dripping curtains. Nearby the site you can also find tent and trailer camp sites, swimming pools and picnic facilities.
Lake Placid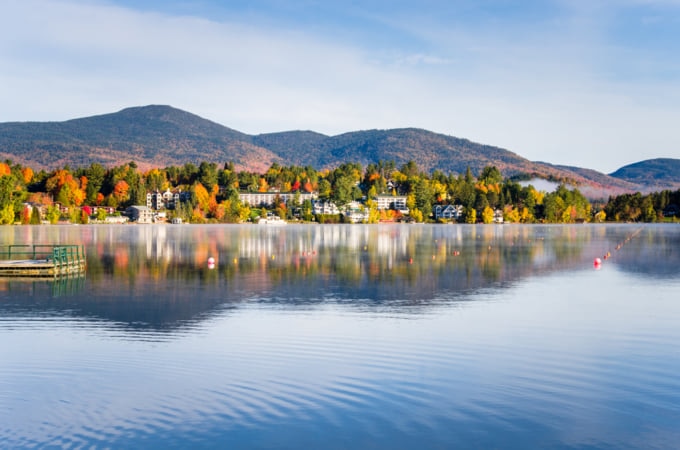 Photo by Albert Pego/Shuttershock
Not to be mistaken for the hit movie of the same name, Lake Placid is a quaint town that centers around a breathtakingly beautiful mirror lake. Its sparkling water beckons from behind the downtown buildings that overlook stunning panoramic views of the city that once hosted the 1932 and 1980 Winter Olympic Games.
Sleepy Hollow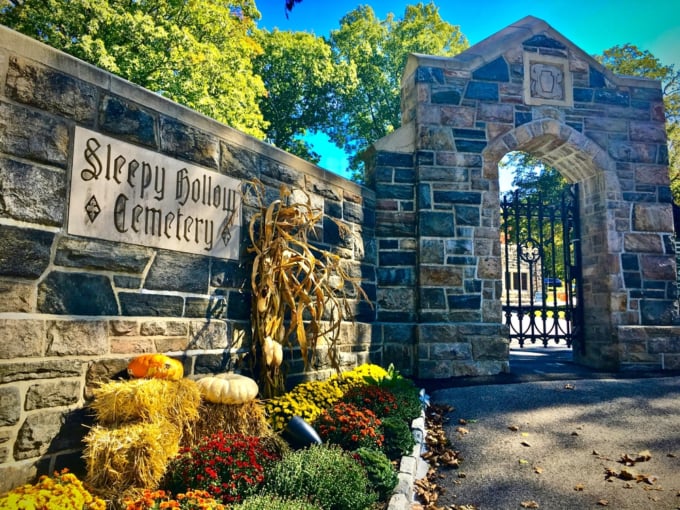 Photo by Bri_Adventures/Shuttershock
For those with a love for horror and thrill seekers, this next destination should be right up your alley. Popularized by Washington Irving's short story 'The Legend of Sleepy Hollow', this town is often regarded as a Halloween-themed town and known for being one of the most haunted places in the United States. Horror aside, the town preserved much of its historical charm and is home to several points of interest including the Philipsburg Manor House, the Old Dutch Church of Sleepy Hollow, Washington Irwin's preserved home, Christ Episcopal Church and the Sleepy Hollow Cemetery, where famed historical figures are buried.
Woodstock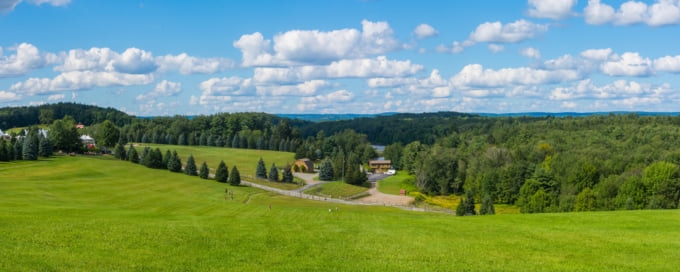 Photo by Andrew F. Kazmierski/Shuttershock
It's unlikely you've never heard of Woodstock before. The area gained huge popularity from hosting the iconic Woodstock Festival back in the 60s. However unbeknownst to many, the festival actually took place in Bethel, New York which is a one and a half hour drive from Woodstock. Nonetheless, the bohemian spirit of this mountain town suits the liberal and artsy explorer as you visit various artistic attractions such as the festival's museum, the Opus 40 sculpture park and whimsical shops along Tinker Street.
Saratoga Springs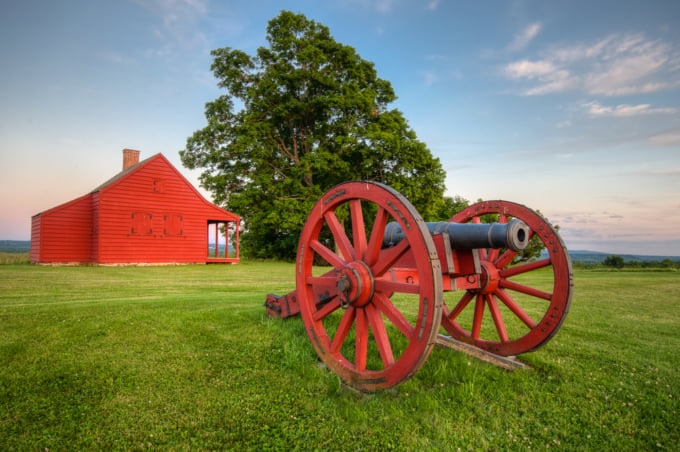 Photo by Stephen Puliafico/Shuttershock
Saratoga Springs is mostly known for the Horse Race Course, it hosts about six weeks of thoroughbred races that are highly anticipated during the summer time. Staying true to its name, the area is unquestionably regarded for their historical natural springs that can be traced back as far as the 1600s, originally used by Native Americans for its restorative properties.
Conclusion
When things get overwhelming in the Big Apple, head for an adventure up north in Upstate New York, to discover some of the most picturesque and beautiful regions in the country. The area is as culturally eclectic and historically rich compared with the city but beyond that it's gifted with lush greenery and natural attractions that make it well worth taking the trip out there.