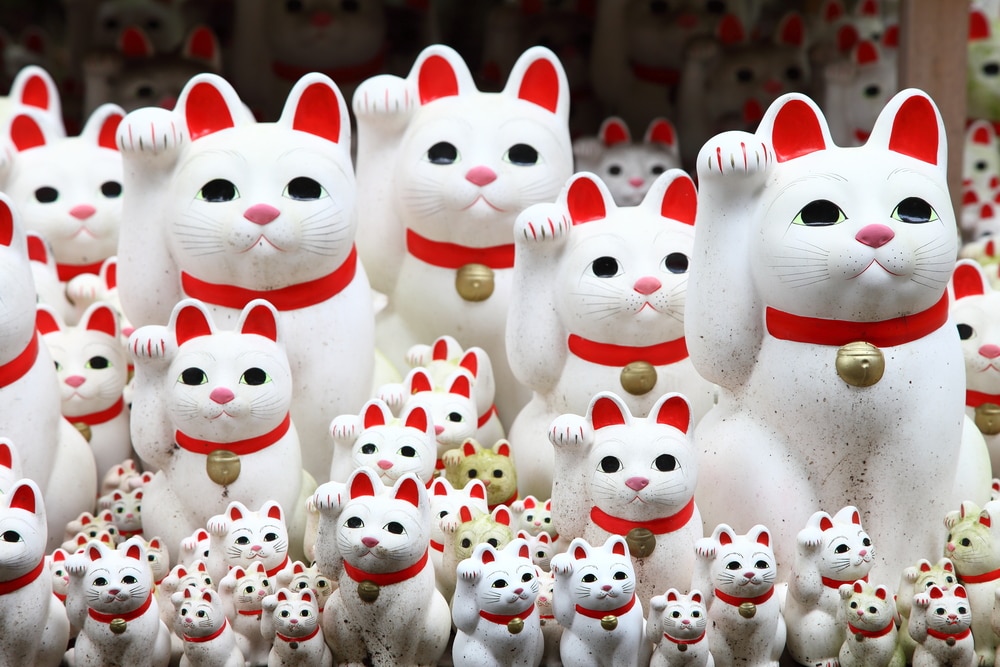 Photo by yukihipo/Shutterstock
Instagram-Worthy Locations Around Tokyo For That Perfect Photo
It's no secret that Tokyo is full of some stunningly photographic locations, many of which are both unique and captivating, perfect for catching the eye of your Instagram audience. If you're visiting the capital, make sure to snap a shot at these incredible locations around the city.
table of contents
[x] close
Instagram-Worthy Locations Around Tokyo For That Perfect Photo
Gotokuji Temple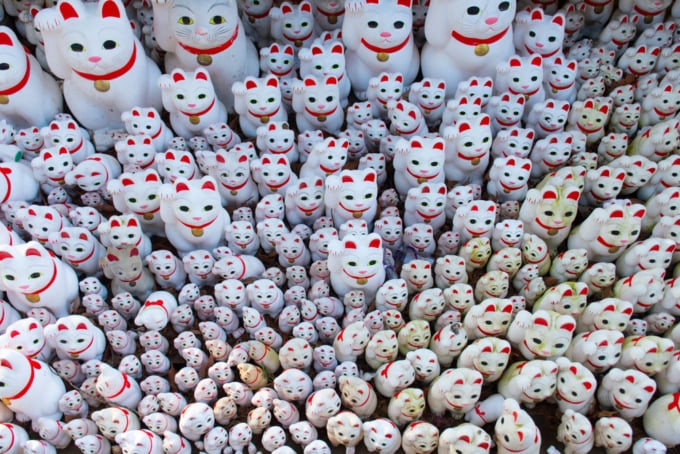 Who doesn't love a cat picture? Even better, fill that photo with hundreds of the cute-faced creatures by visiting Gotokuji Temple, an Edo-era temple with an abnormally large collection of 'maneki-neko' the iconic white lucky cat statues you'll often see around the country. It's said they originated at this spot in Tokyo, sometime during the Edo Period, when a lord was beckoned inside the temple during a thunderstorm. Later donated rice and land to Gotokuji Temple to express his gratitude for shelter.
TeamLab Borderless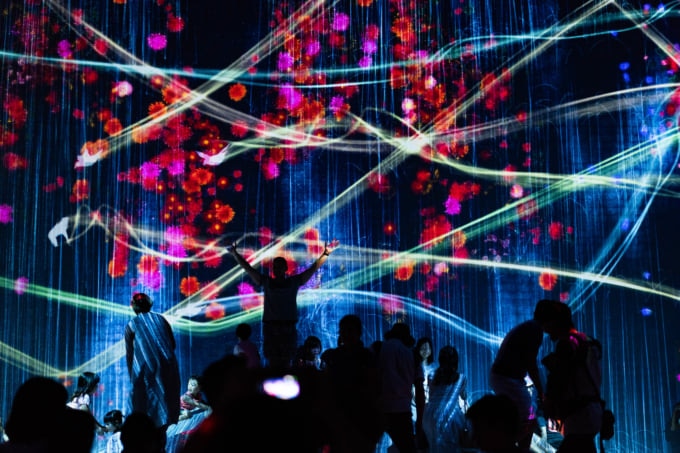 Known as the world's first digital art museum, teamLab Borderless is guaranteed to make your mouth drop in awe as you walk around the innovative exhibitions and light shows found around the museum. Step inside and you'll be wowed by incredible three-dimensional art pieces, both immersive and interactive that creates an experience that'll stimulate all of your senses. There's a good reason it seems to appear on Instagram feeds for almost everyone visiting the city, there are amazing photo opportunities at every corner of the museum.
Mount Takao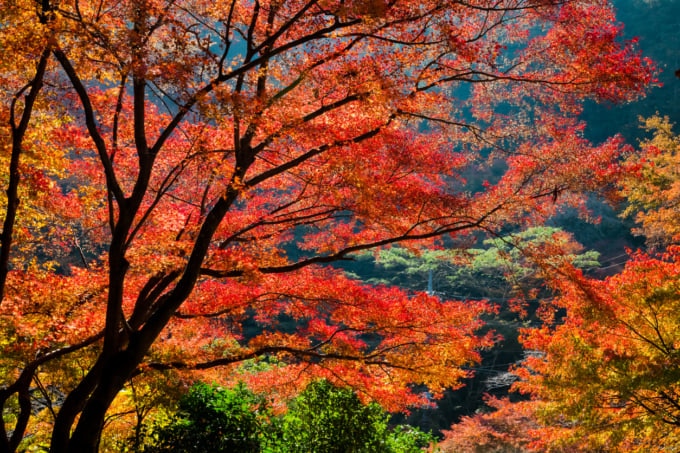 If you're gonna be in Tokyo during November, there's no better place to revel in the beautiful fall colors than Mount Takao. Around an hours train ride straight from Tokyo station, the mountain is a fairly easy climb and is covered in colorful leaves, with a stunning panoramic view over Tokyo from the top. Takao is especially popular at the weekend when much of Tokyo's working population come there for a day out, so plan to travel there during the week unless you don't mind some crowds.
Kawagoe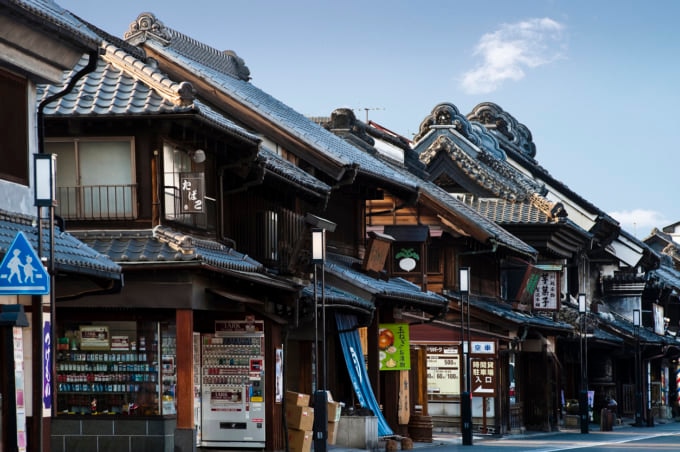 A short train from the center of Tokyo, Kawagoe in Saitama Prefecture is full of beautiful quaint traditional Japanese buildings which makes for some stunning backdrops for photos. Known as 'Little Edo', the area is a great insight into what the streets of Tokyo looked like a few hundred years or so ago, areas which have mostly disappeared from Tokyo during the firebombing of the city during World War II.
Tokyu Plaza Omotesando-Harajuku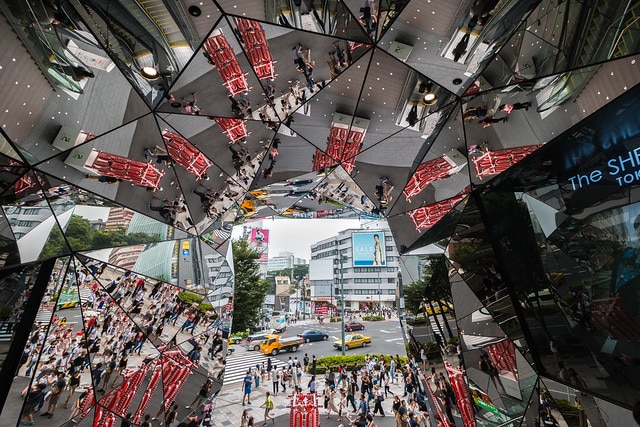 At the center of popular youth neighborhood Harajuku, Tokyu Plaza features an eccentric entrance full of angled mirrors that makes for some creative and incredibly unique photo opportunities. Self-dubbed as a 'fashion theme park', this shoppers paradise holds true to Harujuku's image as the center of Japanese fashion and pop culture. Make sure to also check out Omohara Forest, a rooftop garden at the top of the of the mall full of greenery and a beer garden.
Hie Jinja Shrine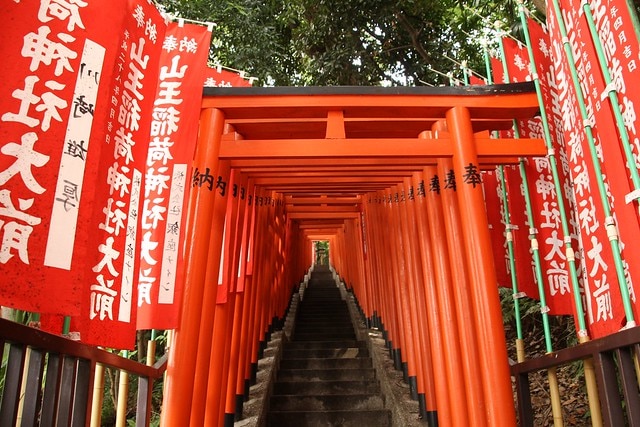 If you don't have time to head down to Kyoto and check out the incredible unending path of torii gates winding around Fushimi-inari, Tokyo actually has a smaller but also impressive walkway of gates. Located around a busy business district of the city in Asakasa, Hie Jinja has a long history dating back to the 15th century. Despite its photogenic appearance, the spot is still relatively unknown to most tourists visiting Tokyo which means it can often be much less crowded than the similar-looking shrine found in Kyoto.
Meigetsuin Temple
At just an hours train ride from Tokyo, Meigetsuin is a great day trip from the capital, famous for its well-kept gardens with some stunning autumn foliage that makes for a great backdrop for your selfies. Walking around the temple grounds has a somewhat spiritual atmosphere that's only heightened by the beautiful scenery here.
Rainbow Bridge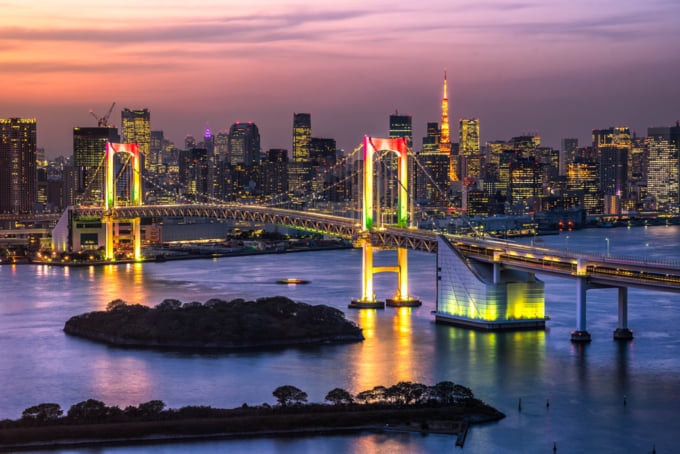 Photo by Travel mania/Shutterstock
The iconic view of Tokyo's skyline with the Rainbow Bridge in the foreground is one of the best cityscapes in the country. To witness the skyline in all its glory, head to Odaiba, a man-made island in Tokyo Bay with various places of entertainment. It's recommend to get there before the evening to watch the sunset, a popular hangout spot for couples in the city.
Conclusion
Walking around the city for a few days you're bound to come across a large number of places that make for some incredible photo opportunities. While in this list you'll find some of the best places to visit if you're unsure where to go for the perfect Instagram snap, sometimes the greatest photos in the city come from unplanned walks around random neighborhoods in the city, there's often something to discover at almost every corner.