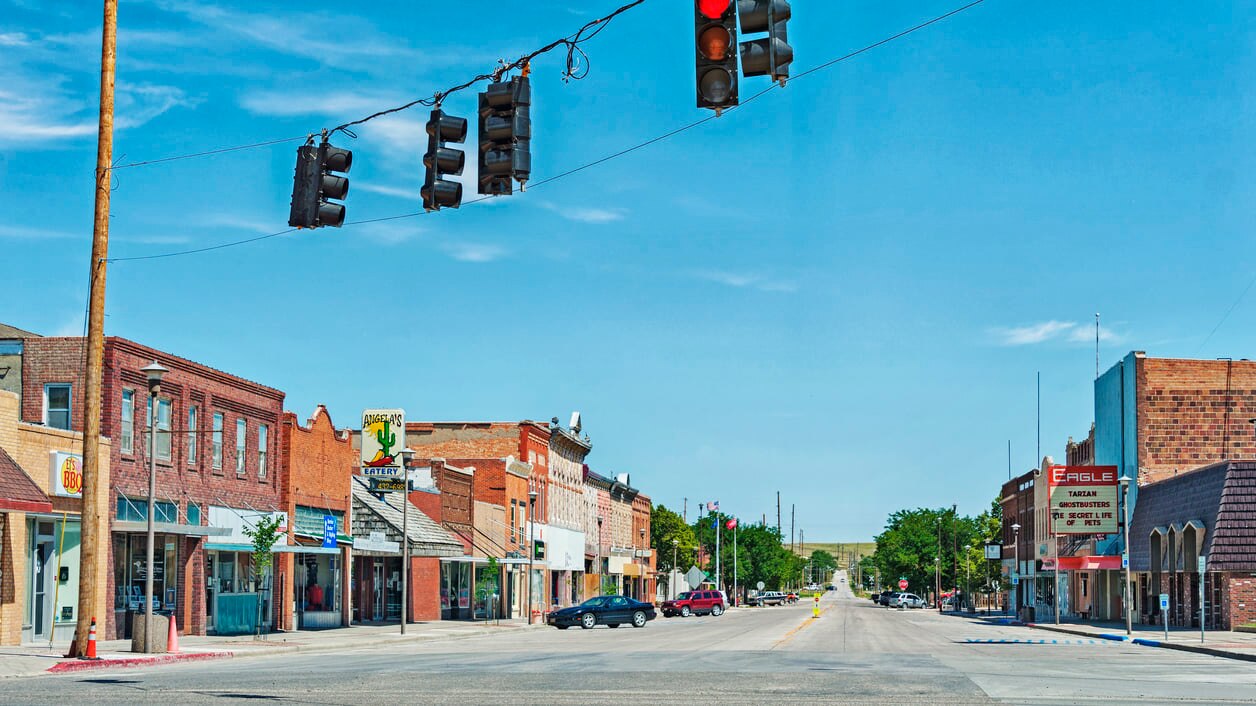 Chadron:Sometimes Holiday Is About Time Well Spent
This quaint town in the northwestern section of Nebraska, US, came to exist only when the railway track were laid westward from Valentine in the 1800s. The city gets its name from the fur trader named Louis Chartran. Today it is known as a college town and inhabits 5,634 people. It is not the size but the quality that it has to offer to its tourists. There are many interesting sites which are for historical significance that the story of what this place once used to be. As far as the fun factor is concerned the place has many recreational activities to offer as a family or even if you are looking at spending quality time with your own soul.
table of contents
[x] close
Chadron:Sometimes Holiday Is About Time Well Spent
1. Fur Trade Museum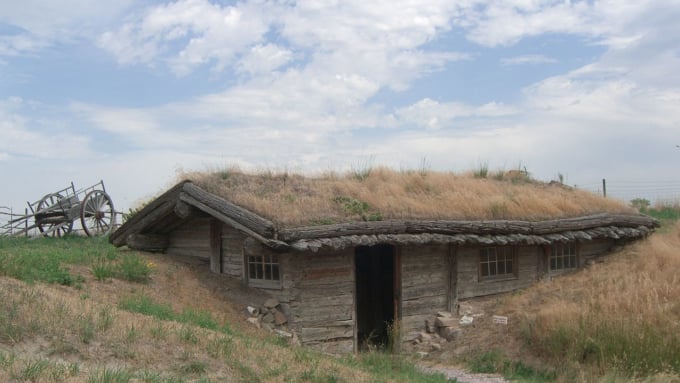 Photo by commons.wikimedia.org
Sure this place may seem and quaint but it has seen its share of action and fireworks. The museum proudly shows the ways in which trading of fur and other things like and arms and weapons was done from all prominent places in America and all across Europe. The museum has a lot of stories about the Indians who had a very important role to play in this trade. It is simply mesmerizing to see the collection that retells the tale of valor and distinctive spirit of the people of the land.
Name:Fur Trade Museum
Address:6321 US-20, Chadron, NE
Related SIte:http://furtrade.org/
2. Wounded Knee Memorial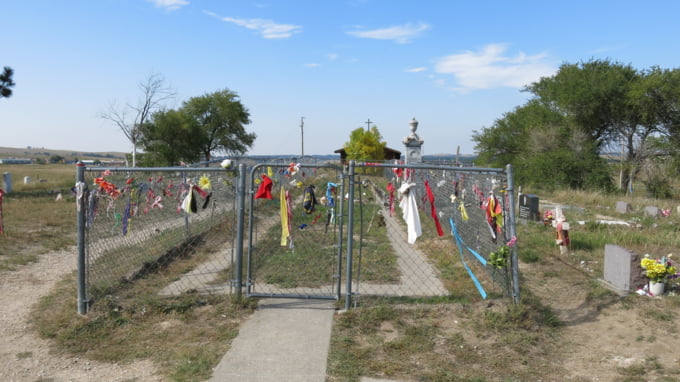 Photo by BC Images/shutterstock.com
This is a place that is filled with deep sorrow and pain but is also a very important part of what the city has been through. Apparently the US Army surrounded the villagers without any discrimination of men, women, children or even animal and shot every native. This is a mass grave with a twin-pillared entrance and a wired fence. There is also a museum which is run by the locals that will help you with the details of the tragedy and what defines the place now.
Name:Wounded Knee Memorial
Address:Undette Knee, South Dagota/Regions of South Dakota State near Chadron
Related Site:http://eyewitnesstohistory.com/knee.htm
3. High Plains Herbarium
This place is for all those who have an un-quenching thirst to know everything about plants. The Herbariums is located at the Chadron State College that has a whopping 60,000 specimen of plants mainly from the Great Plains of the north. With the collective efforts of the Doris Gate, the founder and late Dr. Ron Weedon this place has reached the size that it boasts of today. The museum tries to explain the role the plants played in shaping the life of the inhabitants.
Name:High Plains Herbarium
Address:1000 Main Street, Chadron, NE
4. Mari Sandoz High Plains Heritage Center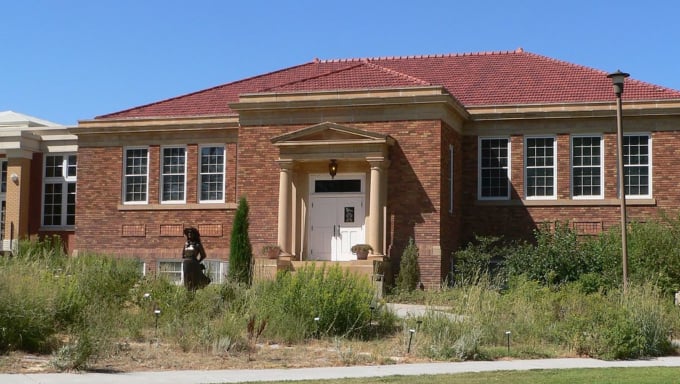 Photo by commons.wikimedia.org
This place is for the explorer in you. It is dedicated to the author Mari Sandoz who had a modest education till eight grade but was able to make place for herself in the literary world. The place exhibits the hardships faced by her people in her time. In face the museum does full justice in bringing to light the hardships faced by her while growing up in Sand-hills and also how it was for her to become writer in those days. The place is situated in the campus of Chadron State College. The different sections and collection of artifacts of the museum do full justice to vividly explaining life of the North Americans.
Name:Mari Sandoz High Plains Heritage Center
Address:1101 Main Street Mailing Address:, 1000 Main St, Chadron, NE
Related Site:http://www.sandozcenter.com/
5. Chadron State Park
This place is full of recreational activity for the adventuring seeking soul. Located about nine miles south of Carolina this place is loaded with all sorts of amenities. You could even spend a day or two enjoying the scenic beauty of the place and at the same time also enjoying the activities like horseback riding, swimming, camping fishing and much more. Those who wish to camp out would love the place but for those who prefer the balance of adventure and comfort can choose the cabins that come with all facilities.
Name:Chadron State Park
Address:15951, Highway 385, Chadron, NE
Related Site:http://outdoornebraska.gov/chadron/
6. Toadstool Geological Park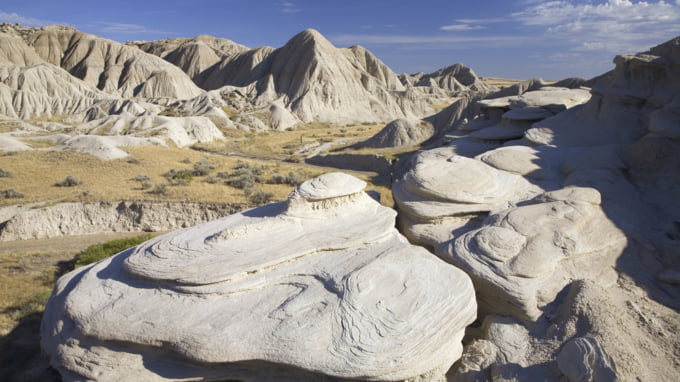 Photo by Joseph Sohm/shutterstock.com
Definitely a great geological formation for those who loves the marvels of nature! The gravel road is quite dusty but that should not be a deterrent for you know you are going to enjoy a breath taking view. Even though you may not find many tourists for this place this place is a haven for serious photographers and geologists. The rock formations are exotic and are jutting in to the sky. There are camping sites with washrooms that makes it comfortable enough.
Name:Toadstool Geological Park
Address:Toadstool Road, Oglala National Grassland, NE
Related SIte:https://www.fs.usda.gov/recarea/nebraska/recreation/recarea/?recid=10616
7. Pine Ridge National Recreation Area
This national park will let you play peek-a-boo with a few animals like turkey and white-tailed-deer. With Ponderosa Pine forest and rolling hills this place the best place to camp out, hike, bike or just laze around in nature. A perfect blend of abundant flora and fauna, you can camp at the Red Cloud Campground and it has the basic amenities to spend a day at the site. With the sound of local rivers and streams and wind hustling in the leaves you will feel rejuvenated and refreshed.
Name:Pine Ridge National Recreation Area
Address:1240, 16th St, Chadron, NE
8. Prairie Wind Casino
With all the sightseeing and walks down the trails, this is a purely recreational activity that many would love to indulge in. While in Chadron do try your hand at the casino and get rich before you head home. Along with all the amenities, this place also offers a delicious menu at their restaurant that you can enjoy with lively music events by well-known artists. Along with this they also have suites if you are in mood to really pamper yourself with their hospitality.
Name:Prairie Wind Casino
Address:HC 49 Box 10, Pine Ridge, South Dakota/Regions of South Dakota State near Chadron
Related Site:http://prairiewindcasino.com/
9. Gold Rush Byway
With all the beautiful trails and lovely pathways that you get to enjoy in Chadron you must go for a very scenic drive along the 158 miles of super smooth Gold Rush byway to make the experience complete. It gets the name Gold Rush because gold was discovered in the Black Hills of South of Dakota 1874. Experience the history of the place and all the amazing views of the slopes and the valleys is sure to make it a worthy experience.
Name:Gold Rush Byway
Address:Gold Rush Byway, 158 miles. Chadron
Related Site:https://www.go-nebraska.com/Gold-Rush-Byway/
10. Agate Fossil Bed Monument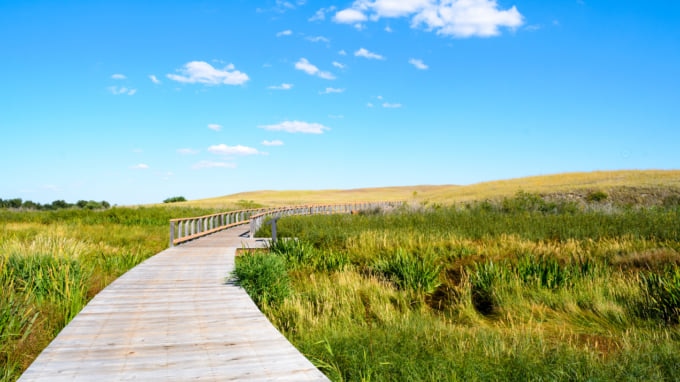 From all what you have seen and heard about Jurassic parks this place will let to have the real feel of how and where those mighty mammals ventured the face of earth. Lakota Sioux already knew about it, but it was quite a discovery for the scientists to explore the bones of the animals and even the tribal and early settlers of the place in Miocene mammal site. This national park offers a lot of information and will be delight for kids to know more about their dinosaurs.
Name:Agate Fossil Bed Monument
Address:301 River Road, Harrison, NE
Related Site:https://www.go-nebraska.com/Agate-Fossil-Beds-National-Monument/
◎ Closing
With all the information it will be a smooth ride finding your way through this picturesque city of Chadron (literally). This will be a great way to explore the valleys and streams and slopes in the wake of urban civilization that has made our lives very commercialized. So get set and experience the breath of fresh air while in Chadron.