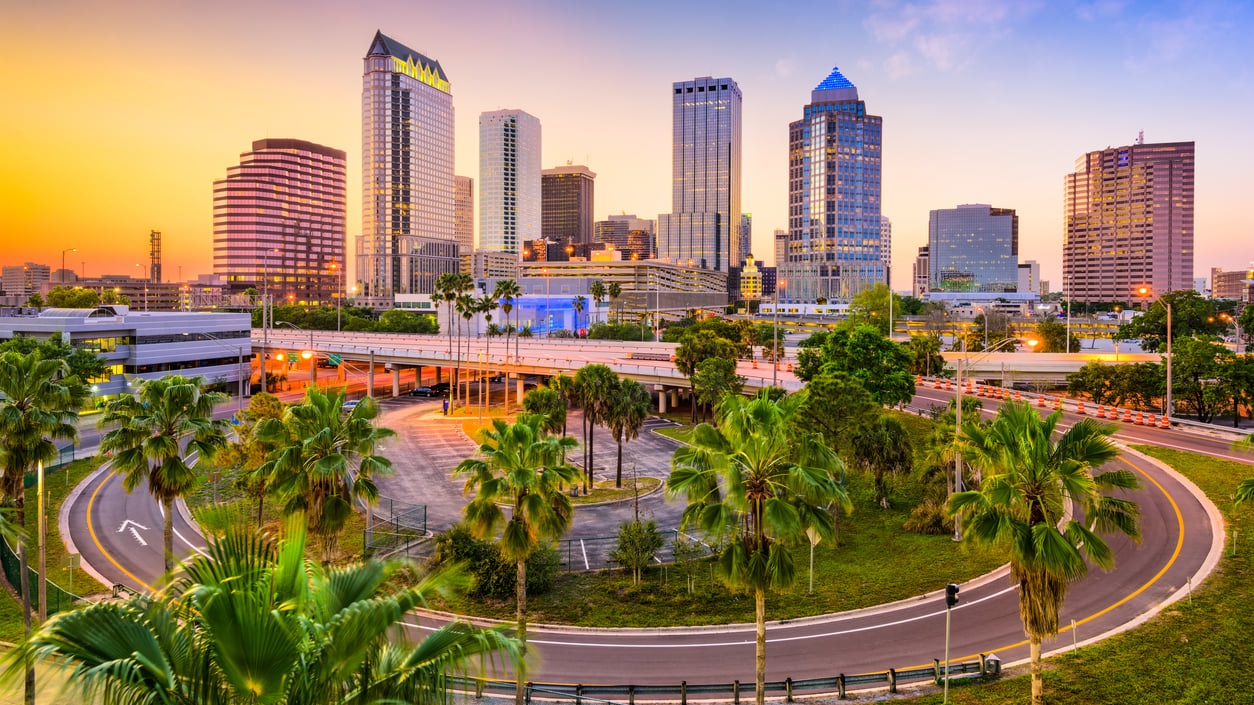 Tampa:Boasting As the Economic Center of Western Florida Sprawling with a Number of Complexes
Tampa is located on the western side of Florida. Tampa is considered to be the economic center of western Florida. Tampa's city center is occupied by office blocks but also has some historic old quarters. The diversity around Tampa is one to be admired. This has had tourists eager to explore this rich city. These are some of the sightseeing places worth having a look at while in Tampa.
table of contents
[x] close
Tampa:Boasting As the Economic Center of Western Florida Sprawling with a Number of Complexes
1. Busch Gardens Tampa Bay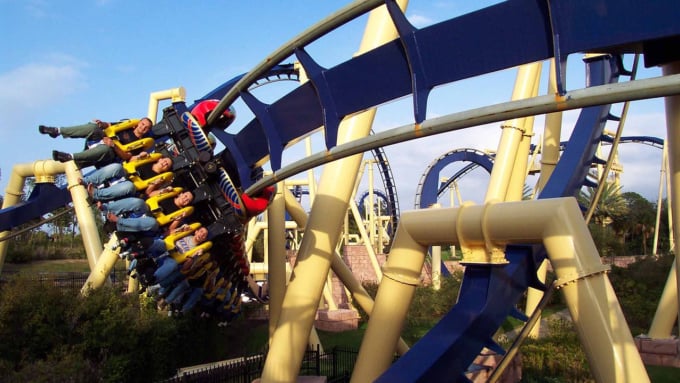 Photo by commons.wikimedia.org
Busch Gardens in Tampa is one of the best family adventures spread out on over 300 acres. There are fascinating sightseeing attractions that can be found within the garden. These attractions are based on exotic explorations around the world. The Busch Gardens hosts over 12,000 animals in its premier zoo. However, the most thrilling adventures around the gardens are the roller coaster rides and games. There are plenty of restaurants such as the dragon fire grill where the whole family can enjoy some great food. Entry to the place is fairly priced considering the various activities one can part take in.

Name:Busch Gardens Tampa Bay
Address:10165 N McKinley Dr, Tampa, FL
Related Site:https://buschgardens.com/tampa/
2. Sunshine Skyway Bridge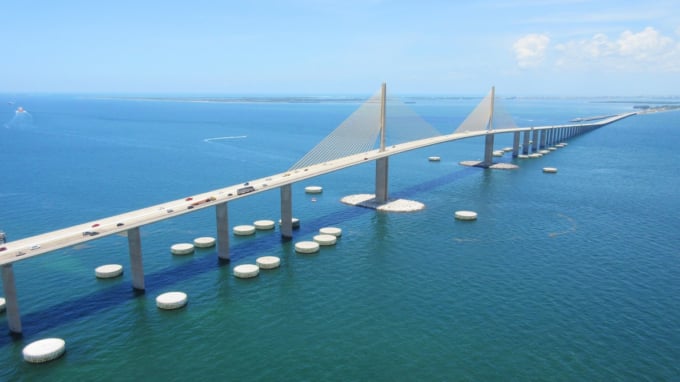 Sunshine Skyway Bridge is the highlight of Tampa. No tourist can leave Tampa without paying a visit to this remarkable sightseeing site. It is believed that three countries are represented by this bridge. The views from the bridge are very breathtaking, especially during sunset and sunrise. Its despicable beauty has inspired many brands around Tampa to use its silhouette for their logos. There are some fishing piers for those interested in fishing activities. There is also a park on either side of the bridge. The cruise ships also get to get close to this marvel as they cross under it to get to the port.

Name:Sunshine Skyway Bridge
Address:I-275, St. Petersburg, FL
Related Site:http://www.fdot.gov/maintenance/BridgeInfo.shtm
3. The Florida Aquarium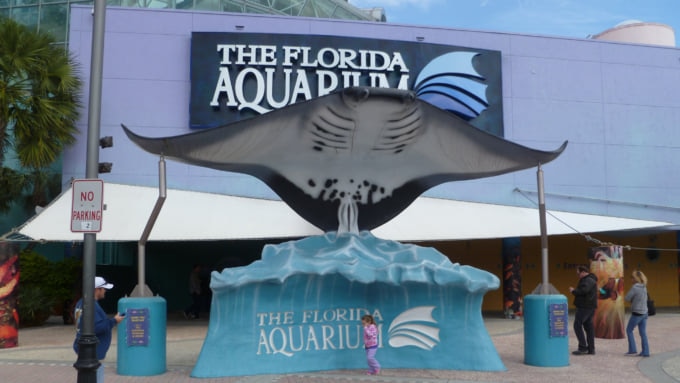 The Florida Aquarium is the perfect place to get some sea level and tree level entertainment. The aquarium is filled with thousands of plants and animals. Some of the amazing sea creatures you are bound to see are sharks, seahorses, and more. The adventure around this amazing place starts with the Florida wetlands trail where you will wind through a vast mangrove forest. You will get to encounter some marvelous species such as river otters and free-flying birds. The wetlands gallery captures Madagascar island in a rather appealing way. From the ring-tailed Lemurs to the colorful chameleons. There are free 4D movies that are offered to visitors which is a bonus.

Name:The Florida Aquarium
Address:701 Channelside Dr, Tampa, FL
Related Site:http://www.flaquarium.org/
4. Ybor City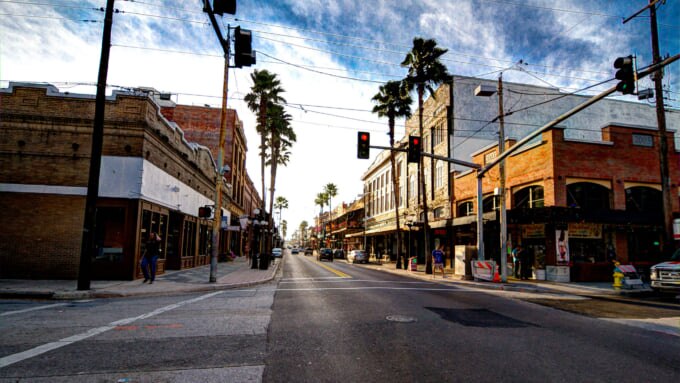 Ybor City was once the cigar capital of the world. It is known to have a Cuban feel which has developed into a thriving community. There are fun shops and restaurants around the area so if you fancy some Cuban food, you'll be in for a treat. You can have a cigar or drinks at the Gaspar bar or opt to bar hope for adventurous vibes as the nightlife around Ybor city is always rocking. There are a lot of festivities around February especially because of Gasparilla which resembles Mardi Gras.

Name:Ybor City
Address:Northeast of the Downtown Tampa on I-4 at Exit 1, Tampa, FL
Related Site:http://ybor.org/
5. Henry B. Plant Museum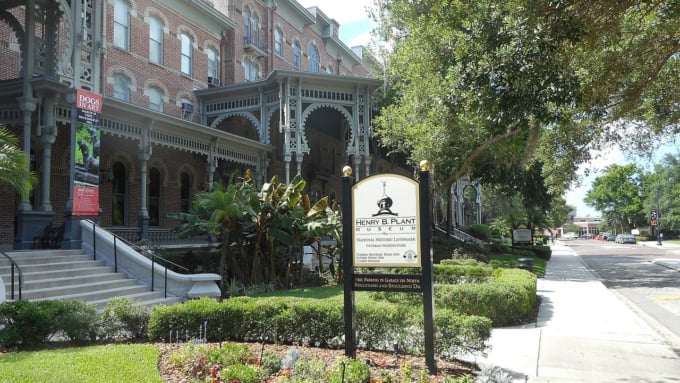 Photo by commons.wikimedia.org
Henry B. Plant Museum was once known as the Tampa Bay Hotel back in the 19th century. The museum focuses on the role of the hotel during the Spanish-American war. This can be understood better with the short introductory film about the hotel. The name came about from a railroad businessman from the 1800s known as Henry Plant. The museum itself is located within Tampa University and part of it is even in use by the institution. This sightseeing attraction offers various rotating exhibits and fixed exhibition which offer a glimpse of how the wealthy lived. Inside the museum, the architecture speaks for itself. There are pictures of generals, famous actors, and presidents that grace the wall.
Name:Henry B. Plant Museum
Address:401 W Kennedy Blvd, Tampa, FL
Related Site:http://www.plantmuseum.com/
6. Wat Mongkolrata Temple
Wat Mongkolrata Temple feels like an Asian sanctuary but is actually an Asian restaurant. Anyone around Tampa with a taste for some authentic Thailand food recommends the place. There is a beautiful Palm river that one can marvel at as they enjoy the scrumptious meals or even dock their boat! Besides its beautiful architecture, the place is very popular with tourists due to its unique setting so one should go early to avoid missing out on space. There are various sightseeing spots around the temple that are amazing for colorful photos. One setback is that it is only open on Sundays!

Name:Wat Mongkolrata Temple
Address:5306 Palm River Rd, Tampa, FL
Related Site:http://www.wattampa.com/contact-us
7. David A. Straz, Jr. Center for the Performing Arts
David A. Straz, Jr. Center for the Performing Arts is the first performing art center in Tampa. The center was a result of a visionary dream by the people of Tampa. Many shows are showcased within the center to show the talents of the people of Tampa. The Straz Center is an economic engine for Tampa area. It creates revenues of over $100 million every year. It also creates employment opportunities for artists and other professionals who have a passion for arts. The architecture itself accommodates the activities that take place there with open sitting space of over 700,000.

Name:David A. Straz, Jr. Center for the Performing Arts
Address:11010 N Macinnes Pl, Tampa, FL
Related Site:https://www.strazcenter.org/
8. Museum of Science and Industry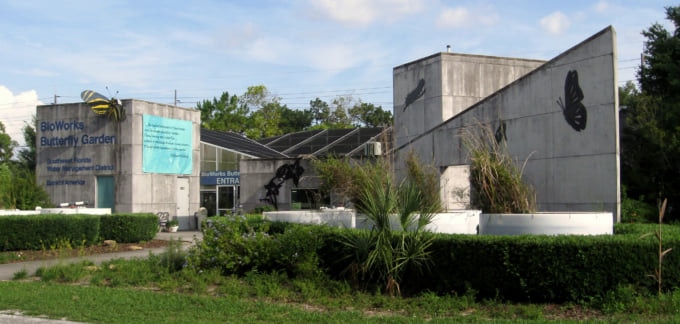 Museum of Science and Industry has endless possibilities with over 450 hands-on activities to take part in. Not only is it the largest children's science center in Tampa, it also hosts Florida's only IMAX® DOME Theatre which offers more than just a movie but a remarkable experience. It stands at five stories tall making it more elevated compared to other theaters in Tampa. The architecture of the museum is amazing. Outside the museum, one can admire the BioWorks Butterfly Garden. The MOSI's Sky Trail® Ropes Course and ZipLine is marvelous zip line to get a rush from. There is a roller coaster simulator that one can experience for $5.

Name:Museum of Science and Industry
Address:4801 E Fowler Ave, Tampa, FL
Related Site:http://www.mosi.org/
9. Adventure Island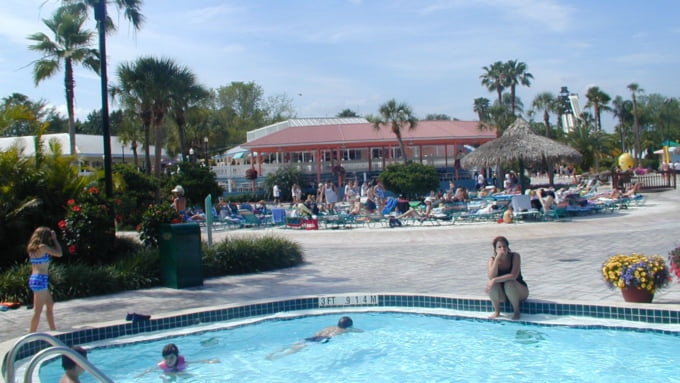 Adventure Island is Located right across the street from Busch Gardens® in Tampa. The Island is a top sightseeing 30-acre water-drenched fun land. It features high-speed thrills and tranquil surroundings that you cannot just find at any fun park. The island features waterfalls, slides, a wave pool, children's water playground plus so much more. There are ample lifeguards around the park that make it safe for the kids to enjoy unattended. There is even a private cabana where one can relax in if slides are not on the agenda. Since the place closes down at 5, most food places stop serving past 4 pm.
Name:Adventure Island
Address:10001 N. McKinley Drive, Tampa, FL
Related Site:https://adventureisland.com/en/tampa
10. TECO Line Streetcar System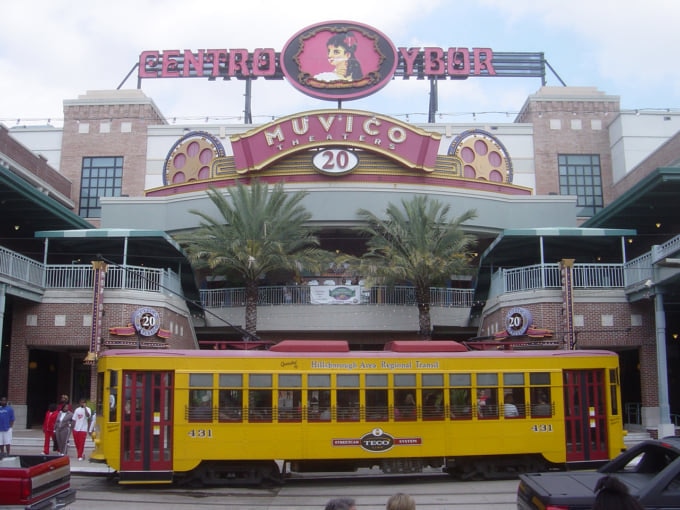 Photo by commons.wikimedia.org
TECO Line Streetcar System in Tampa is one of the greatest ways of experiencing transportation and its roots back in the 19th century. The streetcar system is a 2.7-mile line serving Downtown Tampa through to Ybor City. The line has 11 stations all around Tampa and each is equipped with ticket vending machines. This is a great way to get around Tampa and see what it has to offer. A one-way ticket ride costs $2.5 but an all-day pass costs $5 which allows you to board at any time.

Name:TECO Line Streetcar System
Address:603-611 Channelside Dr, Tampa, FL
Related Site:http://www.tecolinestreetcar.org/
◎ Closing
Tampa may seem sprawling and businesslike but Tampa also offers a heaven of adventures. The remnants of the Cuban lifestyle make the place lively for tourists traveling for entertainment. Tampa gives tourists many sightseeing opportunities for discovery that will quest their thirst for knowledge. If you ever want to mix relaxation and adventure, Tampa should be the best bet.