Taiwan: See Why the Portuguese Named it the Beautiful Island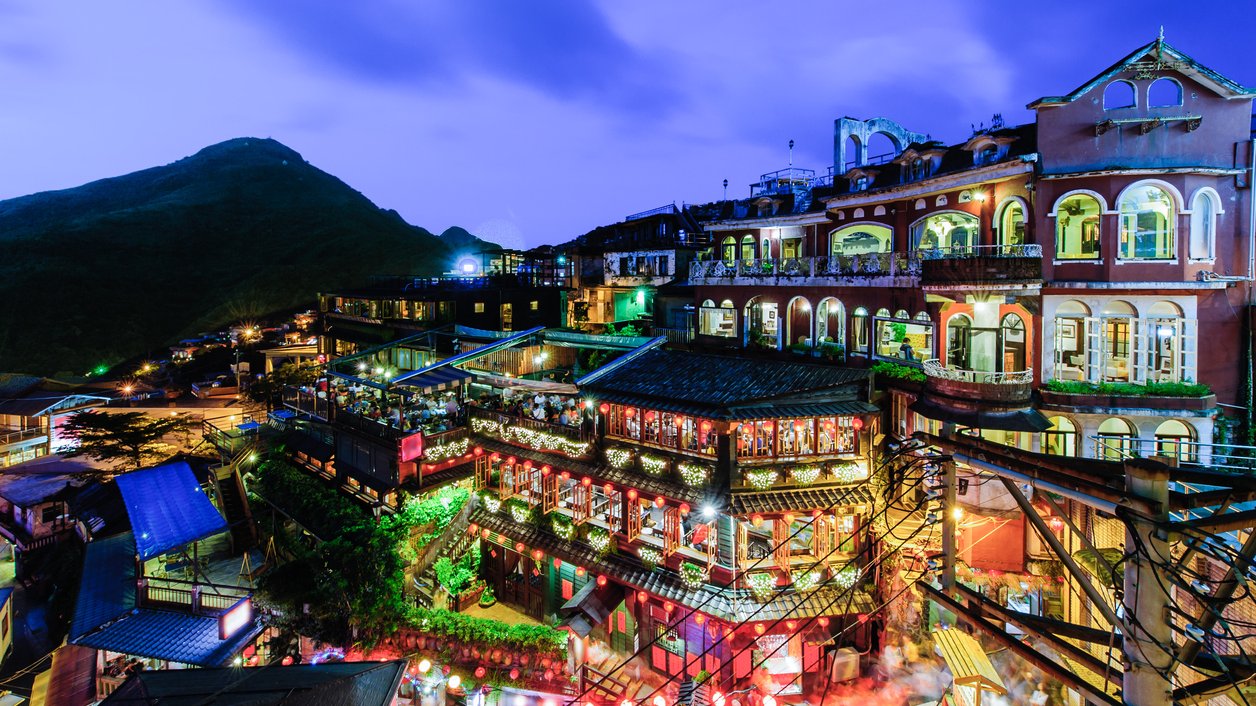 [x] close
Taiwan: See Why the Portuguese Named it the Beautiful Island:table of contents
Taiwan, also known as the Republic of China, is an island nation in the Pacific. Most of the country is covered with lush forests and picturesque mountains that complement the vibrant culture and bustling night markets of the densely populated west coast. After visiting Taiwan it's easy to see why the Portuguese named it the 'beautiful island' when they first came here.
1. National Palace Museum (Taipei)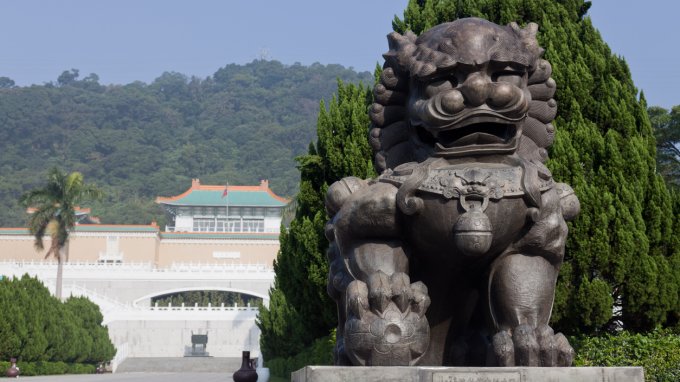 The National Palace Museum hosts arguably the world's finest and largest collection of Chinese artifacts, this broad collection contains treasures in lacquer-ware, painting, ceramics, jade calligraphy, statuary, bronzes and religious objects. The Famous jade cabbage is one of the most popular items at the museum. If there is an item you especially want to see it's best that you check first as it might be in rotation and loaned to the southern branch in Chiayi. The range of historical items at The National Palace Museum is truly awe-inspiring and well worth the trip there.
Name:National Palace Museum
Address:No. 221, Sec 2, Zhi Shan Rd, Shilin District, Taipei City, Taiwan 111
Related Site:https://www.npm.gov.tw/en/
2. Chiang Kai-Shek Memorial Hall (Taipei)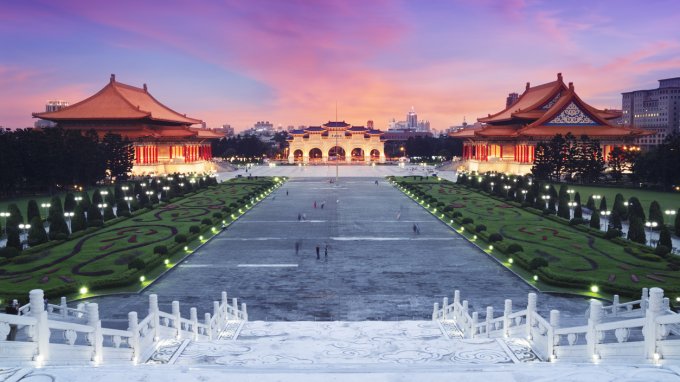 This popular grand monument is used as a tribute to authoritarian leader Chiang Kai-shek. Some neoclassical style architecture can be seen with the hall's blue roof. A series of 89 steps which equate to the age of Chiang when he died leads the entrance towards the main hall. An artifact museum can be found inside the hall. In this museum, one can find articles from daily life, Chiang's two Cadillacs, and various documents.

You can read lots of information in Chiang Kai-sheks history such as the Generalissimo's road to building the Republic and all the challenges he faced. To ease one's understanding, there are English translations to almost everything and the explanations are well detailed. Chiang Kai-Shek Memorial Hall is also stunning to look at and provides the perfect picture opportunity. Morning hours are best to visit as there are fewer people. Something worth watching if you have time is the changing of guard ceremony held in the hall.
Name:Chiang Kai-Shek Memorial Hall
Address:No. 21, Zhongshan South Road, Zhongzheng District, Taipei City, Taiwan 100
Related Site:http://www.cksmh.gov.tw/
3. Longshan Temple (Taipei)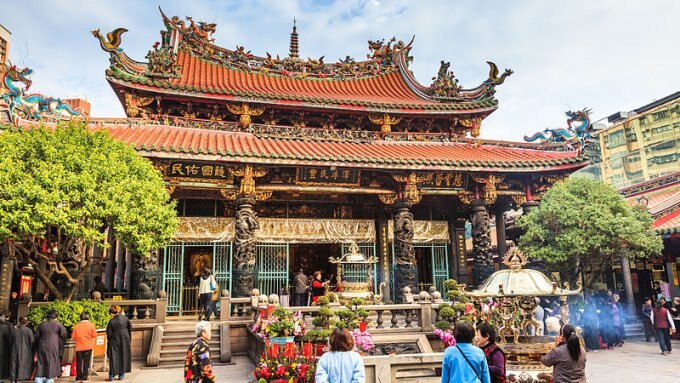 Photo by commons.wikimedia.org
Longshan Temple is probably the most famous of its kind in Taipei. It's home to hundreds of statues and mixes a traditional Chinese four-building courtyard with palace architecture in its design. The temple has been declared a Secondary National Heritage Site and is one of the largest and oldest temples in Taiwan, it's the perfect venue to explore Taiwan's faith, art and architecture.

The best time to visit Longshan is when crowds of worshipers gather and repeat a hypnotic chanting in the morning and evening hours. Entrance to the temple is free, however, donations are accepted in order to facilitate the upkeep of the temple.
Name:Longshan Temple
Address:No. 211, Guangzhou Street, Wanhua District, Taipei City, Taiwan 10853
Related Site:http://www.lungshan.org.tw/
4. Taipei 101 (Taipei)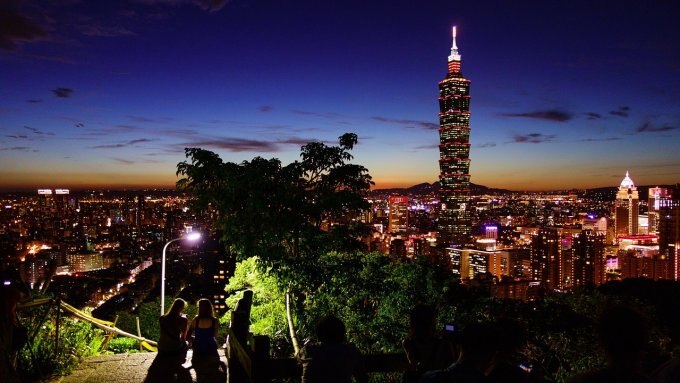 Taipei 101 is an engineering marvel and was once the tallest building in the world, it towers over the city at 508 meters and offers unparalleled views of the city.

The Taipei 101 double-deck elevators travel at 1010m per minute setting a record in the year 2004 and covering 89 floors in just 47 seconds. A Ticket to get to the viewing floor can be purchased on the 5th floor and will cost you around NT$600 however you can reserve online from some sites and get reasonable discounts which might also save you from long queues.

Aside from the tower, a multi-level shopping mall, food court, various restaurants and stores, and an international grocery store are housed at the base of the building. You can buy some great snacks and reasonably priced souvenirs and gifts. For a more typical skyline view of Taipei with the tower included head to WOOBAR at the W Hotel or climb up the nearby Elephant Mountain (as pictured above).


Name:Taipei 101
Address: Xinyi District, Taipei, Taiwan
Related Site:http://www.taipei-101.com.tw/en/index.aspx
5. Jiufen (New Taipei City)
Originally a gold mining mountain town built by the Japanese, the town is now famous for it's quaint shops and tea houses. The most convenient way to visit Jiufen is by public bus, which takes just over an hour from Taipei, it's very comfortable and there is usually not much traffic.

It's well-known for the traditional style streets lit with Chinese lanterns that climb up the hill the town is located on. Aside from its narrow alleys and stairs, tourists flock to the town to visit the tea houses and outside market in Jiufen which can make it a bit crowded during the daytime. Relax at one of the tea houses and enjoy snacks while taking in the spectacular view across the northern coast of Taiwan. It's best to stay until evening when the town is all lit up with pretty red and orange lights.

Most people visit the town for the day and take the last bus back to Taipei in the evening. For a more memorable experience, stay at one of the town's minsu (traditional guesthouses) and walk around after the crowds have left. The area has an eerie ghost town like feel to it enhanced by the glowing lanterns and quaint narrow streets snaking around the town.
Name:Jiufen
Address:Ruifang District, New Taipei City, Taiwan.
6. Sun Moon Lake (Nantou)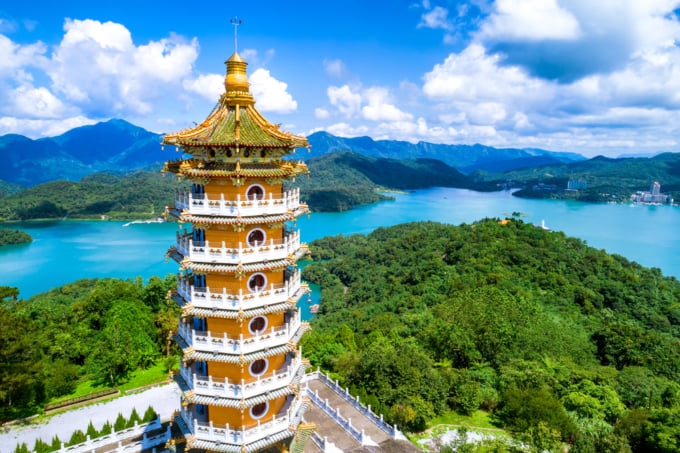 Sun Moon Lake is located in central Taiwan, nestled in the mountainous region that runs down the middle of the island. It offers a great escape for those looking to escape the busy, vibrant Taiwanese cities and some of the island's most famed scenery. Popular activities include taking a boat around the lake or renting a bicycle and cycling around some of the numerous bike trails there. Some of the best views of the surrounding scenery are found at Ci En Pagoda and Wenwu Temple. Alternatively you can hike up one of the surrounding mountains, paths around the lake are clearly marked and safe to use.
Name:Sun Moon Lake
Address:Sun Moon Lake, Nantou County, Yuchi Township
7. Yangmingshan National Park (Taipei)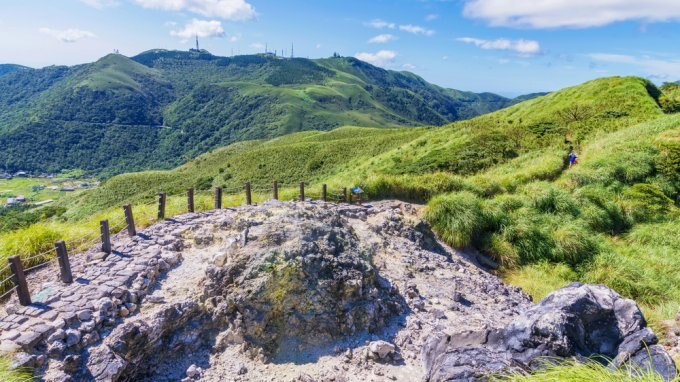 Photo by asiastock/shutterstock.com
Yangmingshan National Park is a beautiful respite of greenery located on the northern side of Taipei City. You can also find some picturesque volcanic geysers around the park. There are different seasons where one can visit the park as they all bring a different feel. Flowering seasons are in February and March, Summer season brings occasional showers, silver grass during autumn in October and seas of thick clouds during winter.

Different tour options are available including a hot springs trip in addition to the day trip. It takes about 45 minutes to Yangmingshan National Park. If you wish to go by bus, you can find it by exit 1 at Taipei Main Station.
Name:Yangmingshan National Park
Related Site:http://english.ymsnp.gov.tw/index.php?option=com_content&view=featured&gp=0&Itemid=104
8. Ali Mountain (Alishan Township)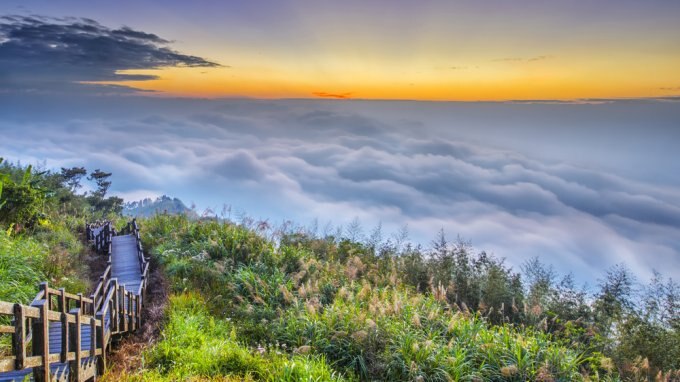 Photo by CHEN HSI FU/shutterstock.com
Ali Mountain or Alishan is a generalized name used for the various mountains and national park in the area. Datashan the highest peak in the mountain range and climbs to a height of about 8,736 feet. The scenery in the area is stunning and has some of the best views around the island.

The area is famous for its 'five rare sites' including the famous Alishan Sacred Tree, the Ali Mountain Forest Railway, the Sunrise, the Flamboyant Cherry Blossom and the Grand Sea of Clouds.
Name:Ali Mountain
Address:605, Taiwan, Chiayi County, Alishan Township, 中正村59號
Related Site:http://recreation.forest.gov.tw/RA/RA_1_1.aspx?RA_ID=0500001
9. Danshui (New Taipei City)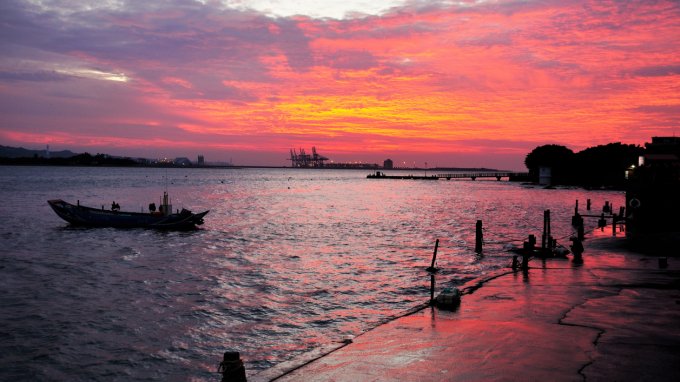 Danshui is a seaside district located 1 hour away from downtown Taipei by subway (MRT). The seaside town has various activities like biking, boating, walking along the coast and enjoying some Taiwanese snacks and street food. Other than that, there are some old buildings, such as the red brick church, that can be explored and the Lover's Bridge which is perfect for sunset viewing on a clear evening at the pier.
10. Beitou Hot Spring (Taipei)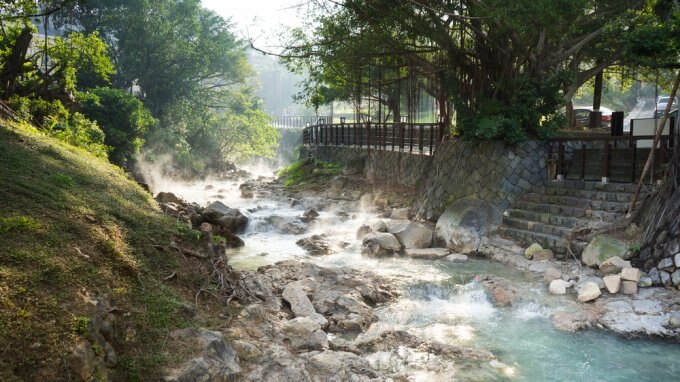 Photo by T.Dallas/shutterstock.com
Beitou is famous for it's natural hot springs and baths many of which were built during Japanese rule. There are three common types of hot springs, the green sulfur, white sulfur and iron-sulfur. You can clearly smell the sulfuric waters while walking around and see the steam rising from the hot spring. It is advisable to book a private room in advance for convenience while traveling. Especially during the weekend when it can get quite busy as private hot springs are very popular in the Beitou area.

The area is filled with various private and public baths. Be sure to first check the rules before entering the bath as each bath may have different etiquette and general rules. Entrance to the "valley of hot springs" is absolutely free.
Name:Beitou Hot Spring
Address:Beitou District, Taipei, Taiwan
Conclusion
Taiwan's immensely rich spiritual and cultural heritage, stunning scenery, amazing food, and world-class hot springs puts it on the top list as a first class tourist destination. If planning to visit Taiwan, it is wise to plan your trip during the fall season. The weather will be slightly cooler, and rainfall minimal.