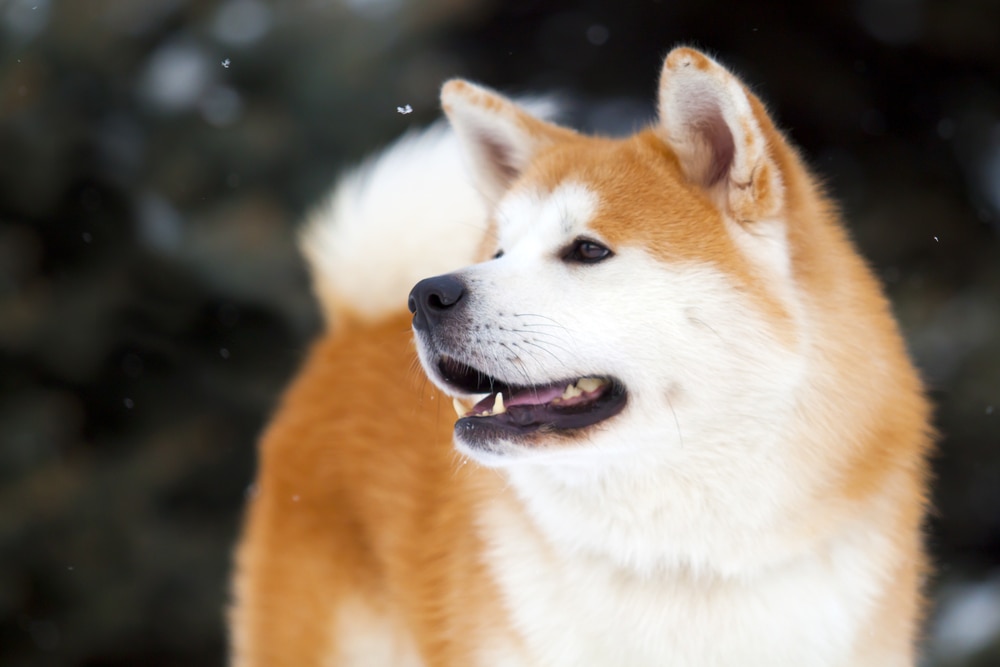 Photo by Sbolotova/Shutterstock
The 10 Best Things to Do in Akita, the Birthplace of Hachiko
Whether admiring the cherry blossoms of a historic samurai district, warming up in a centuries-old hot spring or hunting for snow monsters on the tallest peak, Akita has a lot to offer. Explore the top sights and things to do in this northern region of Japan.
table of contents
[x] close
The 10 Best Things to Do in Akita, the Birthplace of Hachiko
Kakunodate Samurai District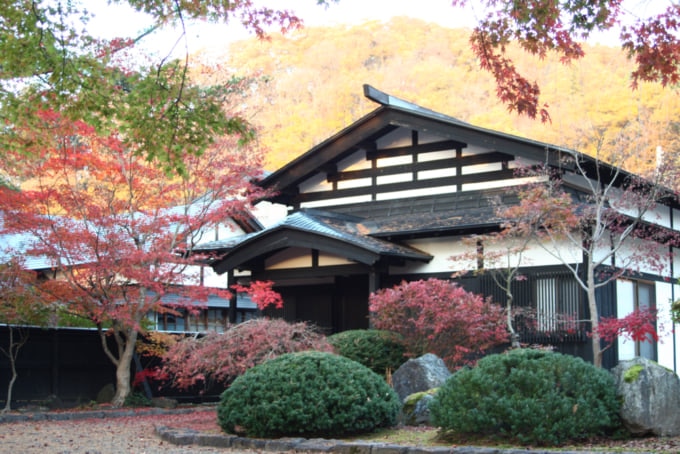 Photo by Justin.Jacobs/Shutterstock
Nicknamed the 'Little Kyoto of Tohoku', Kakunodate was a bustling castle town during Japan's feudal era. Many of the old samurai residences have been preserved and are open to the public for viewing. In order to fully experience Kakunodate's historic charms, locals recommend slipping on one of the antique kimono available for rental and strolling along the boulevard of the gated samurai residences, known as Bukeyashiki Street.
Namahage Sedo Festival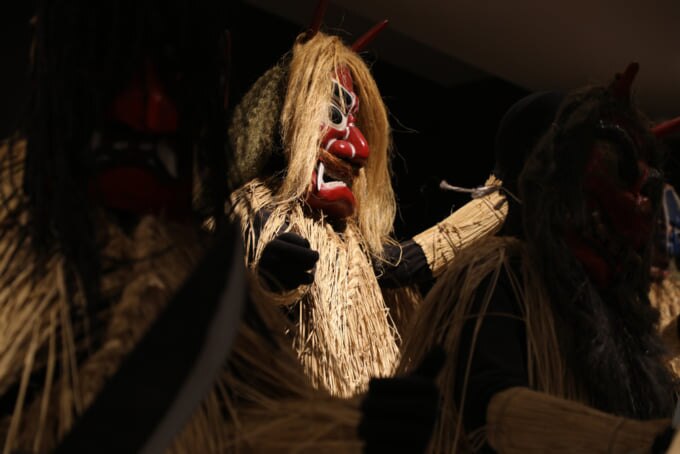 The Namahage Sedo Festival takes place in February at Shinzan Shrine in Oga. Local men are presented with masks and disappear into the mountains to take part in a ritual ceremony where they become 'namahage', demons from local folklore. Meanwhile, celebrations at the shrine continue, and feature traditional dances and songs unique to the Oga Peninsula. Before the night is over, the hoards of namahage demons trudge down the snowy mountain paths to descend on the crowds in a spectacular finale.
Nyuto Onsen Village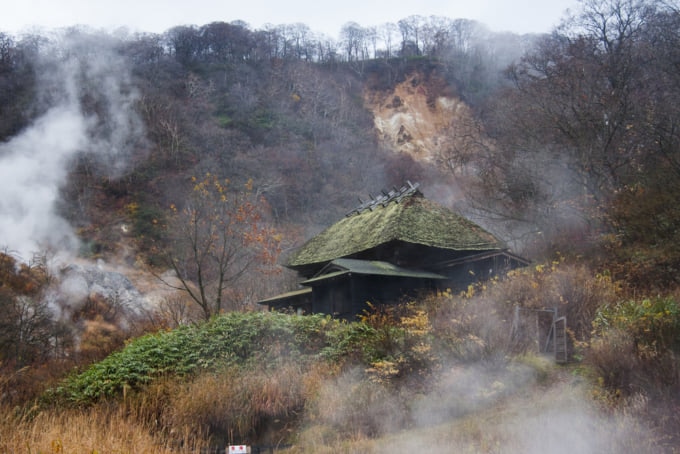 Nyuto Onsen Village is a hot springs village nestled at the foot of Mount Nyuto. There are more than 10 different springs supplying the area, each with its own purported health benefits. Of the seven onsen inns located here, the oldest is Tsuru no Yu, dating back to 1701, during the Edo Period. Tsuyu no Yu was once the favored hot spring of the feudal Akita Clan of samurai.
Snow Monsters on Mount Moriyoshi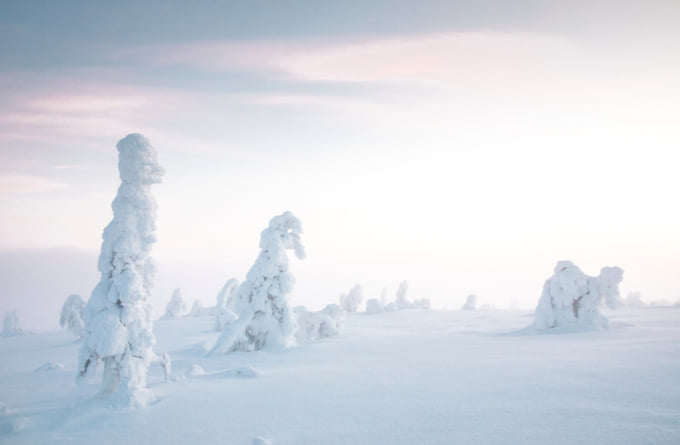 Just shy of 1,500 meters in height, Mount Moriyoshi is one of the tallest peaks in Akita Prefecture. While there are two ski resorts on the mountain, Mount Moriyoshi has become famous for something else in the winter - snow monsters. During the colder months, the mountain's unique climate provides the ideal conditions for a phenomenon known as 'rime frost'. Large quantities of frost take on the shape of otherworldly creatures, and these 'Akita snow monsters' wait motionless for visitors at the peak of Mount Moriyoshi.
Mount Chokai and Mototaki Falls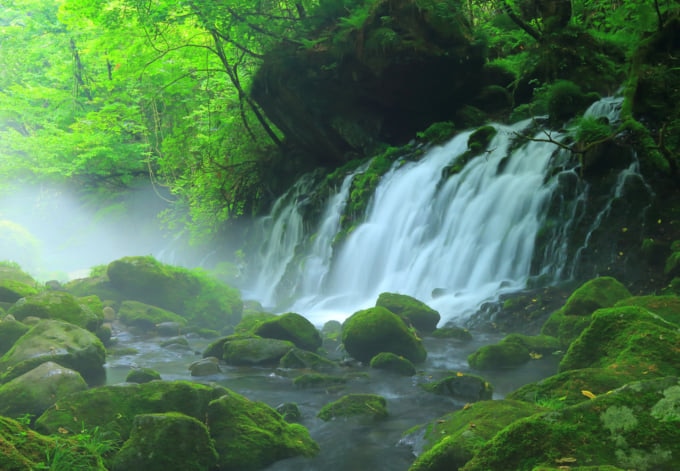 Photo by yspbqh14/Shutterstock
The mysterious Mototaki Falls are a symbol of the unspoiled beauty of Akita's wilderness. About 30 meters wide, the falls seem to come out of nowhere, spilling out of the moss-covered rock face of Mount Chokai. The water actually comes from an underground spring, and as such, it never dries up and is beautiful all year round.
Yokote Kamakura Festival
Photo by yspbqh14/Shutterstock
The picturesque Kamakura Festival in Yokote is one of Akita's best winter festivals. 'Kamakura' are snow domes used as decorative lanterns. Larger ones can fit several people inside, and the children who visit these are rewarded with a treat of toasted mochi (rice cake). The snowy hills made bright with shining kamakura are a sign that winter is at its peak.
Daisen National Fireworks Competition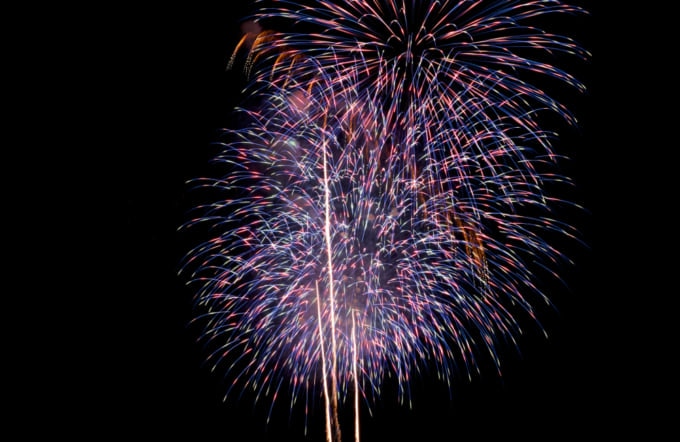 Photo by VivianLai/Shutterstock
Also known as the Omagari Hanabi Taikai in Japan, this exciting festival is one of the country's largest fireworks displays. The incredible show began over one hundred years ago as a competition between two battling fireworks makers. Today, it's an opportunity for Japan's best pyrotechnicians to show off their work, illuminating the skies along the Omono River in a spectacular display. The Omagari Fireworks Festival is scheduled for the fourth Saturday of August each year. However, Daisen, the town where the festival is held, is known as the 'Fireworks Town' and also hosts smaller firework festivals each month - no need to wait for summer.
Akita Kanto Festival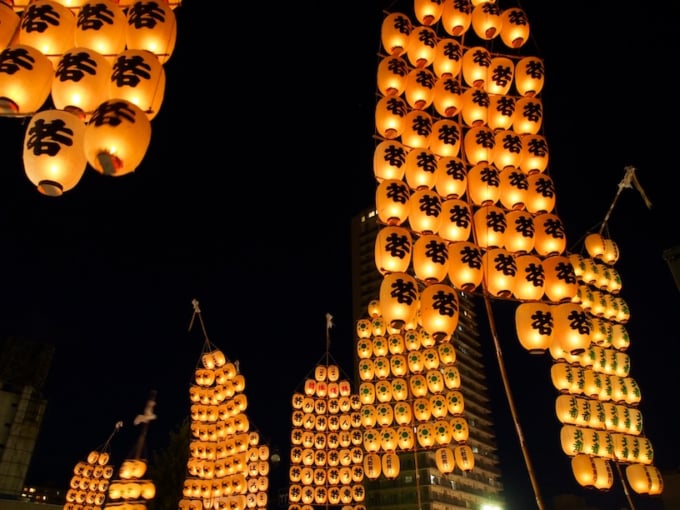 Photo by Syuzo Tsushima/Flickr
According to legend, the Kanto Festival began as a 'Neburi Nagashi' ritual, meant to ward off the drowsiness of the hot and humid summer. Others say the festival was a prayer for a good harvest. This makes sense, too, as the 15-meter poles, each strung with 46 lanterns swinging at the slightest breeze, are said to resemble rice plants in the paddies. The performers carry the bamboo poles like acrobats, balancing them on their foreheads and palms. As one of Japan's most incredible cultural performances, the Kanto Festival is Akita's must-see event.
Lake Tazawa (Tazawako)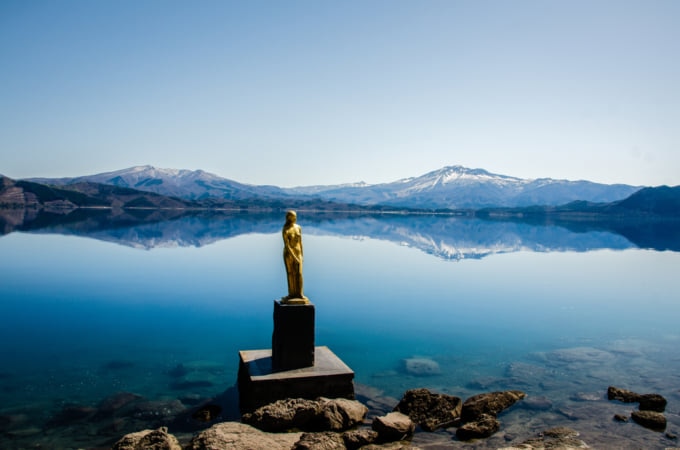 Photo by Tran Cam Tu/Shutterstock
Centuries ago, lords and samurai sought out the azure waters of Tazawako, hoping to be inspired by its beauty. Today, Japan's deepest lake continues to inspire those who visit its rocky shores. Gozanoishi Shrine stands guard on the lake's northern shore. It's said that this shrine was built on the place where Lord Yoshitaka, ruler of Akita, chose to rest during his visit in 1650.
Kiritanpo Nabe, Akita's Regional Specialty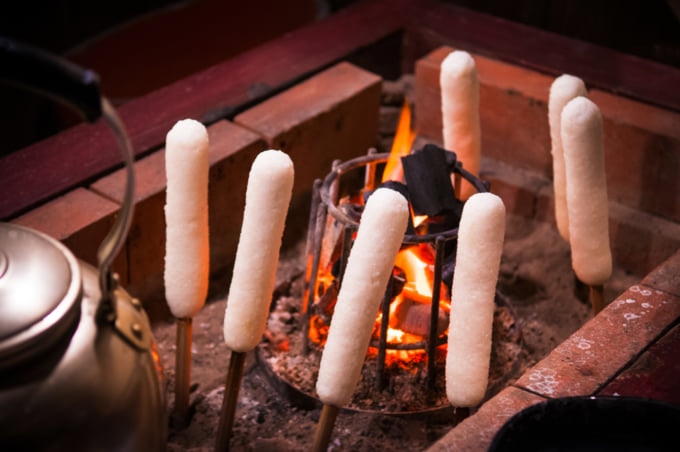 Photo by Pixhound/Shutterstock
Akita's most famous regional dish is kiritanpo nabe, a hot pot made with charcoal-roasted rice cakes. Another local specialty is iburi-gakko, a type of pickled daikon unique to Akita made by using smoked daikon radish. As for noodle dishes, Yuzawa's handmade Inaniwa Udon are known as some of the finest in Japan. During the Edo Period, the recipe was a guarded secret and served only to the Imperial Family.
In Conclusion
With its unspoiled natural beauty, unique traditions and regal history, it's easy to see why Akita Prefecture is one of the top destinations in Japan's northern Tohoku region.