Dillingham:Call for Wildlife Lovers & Enthusiasts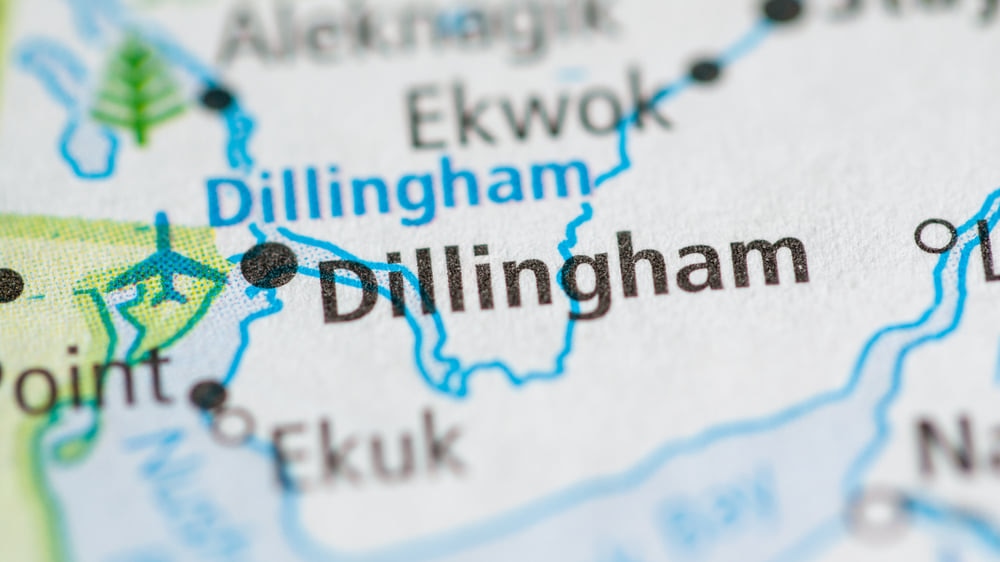 Photo by sevenMaps7/shutterstock.com
Dillingham is the best place to all wildlife lovers, and sport fishing enthusiasts in specific. It takes you away from all the glitzy and "smart" civilization that we have got so used to of in our everyday lives. The wilderness that surrounds you here is a very soothing experience with many lone lakes and hush-hush rivers. For an ultimate wildlife experience this is the place you must be here to experience the confluence of a varied terrain. Let's take a look at the ten best places in Dillingham and what do they have for you to experience.
[x] close
Dillingham:Call for Wildlife Lovers & Enthusiasts:table of contents
1. Wood Tikchik State Park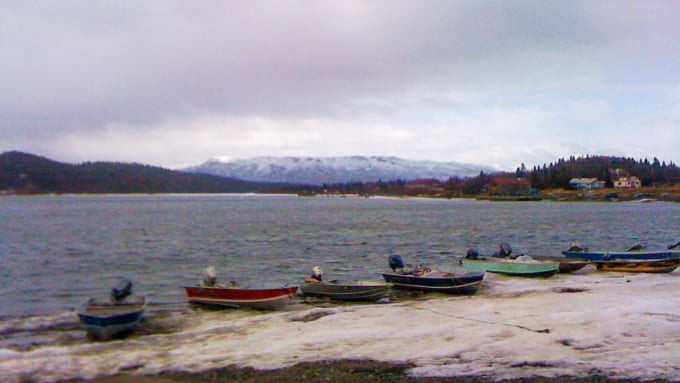 Photo by commons.wikimedia.org
This place is the largest state park in the country and was created for the purpose of conserving the area's fishing and other wildlife systems while balancing it with subsistence and recreational activities. Surrounded by the Nushagak lowland on the eastern end and Wood River Mountains towards the iconic lake sees a varied terrain that makes it very intriguing. For those interesting in fishing this place has an abundance of all five varieties of Pacific Salmon that are all over the Wood and Tikchik river system. Other fishes are Rainbow Trout, grayling, lake trout, arctic char, Dolly Varden and northern pike. For the wildlife you will see brown bear, caribou and loose sprawling all over the place other than the occasional spotting of beaver, muskrat, otter, fox, wolverine, mink and porcupine.
Name:Wood Tikchik State Park
Address:Dillingham, Alaska
Related SIte:http://dnr.alaska.gov/parks/units/woodtik.htm
2. Walrus Islands State Game Sanctuary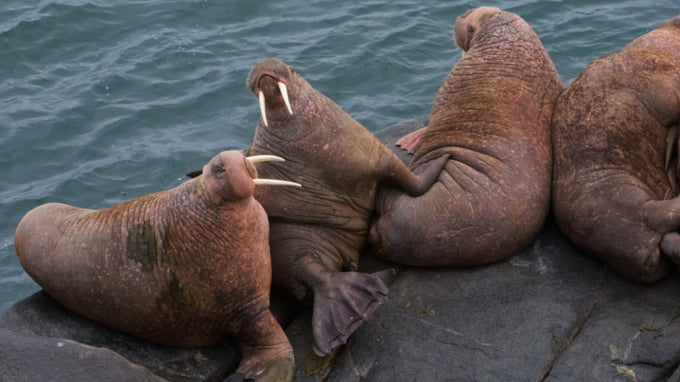 Photo by Enrique Aguirre/shutterstock.com
This is an attempt by the state government to bring under its protection a group of seven small islands and the waters surrounding them in the Northern Bristol Bay which is roughly 65 miles southwest of Dillingham. This measure was taken in 1960 in order to safeguard one of the most important sites for Pacific Walrus in North America. It also brings under its domain many species of seabirds, Stellar sea lions and many more birds and animals. Other than scientific and educational study this place is a great spot for recreational activities and enjoyment as well as photography.
Name:Walrus Islands- State Game Sanctuary
Address: Southwest direction of Dillingham, AK
Related Site:http://www.adfg.alaska.gov/index.cfm?adfg=walrusislands.main
3. Togiak National Wildlife Refuge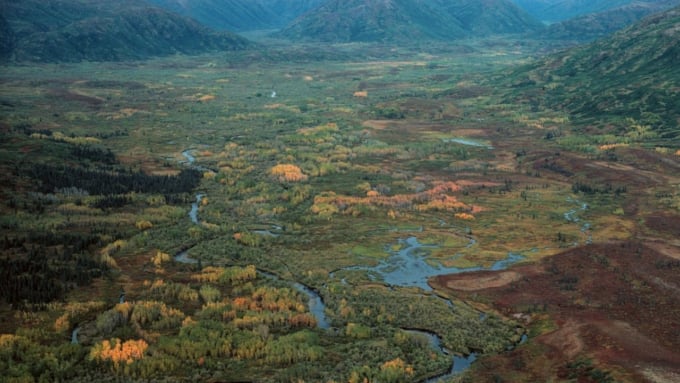 Photo by commons.wikimedia.org
The reason why this wildlife refuge came into existence was to conserve fish and wildlife of the place in their natural surroundings. Such pristine surroundings include a large variety of birds and mammals. The efforts taken by the government are also commendable in terms of being able to manage the quality of water and air that is very refreshing. Learning how nature has shaped the land the flora and fauna the way it is today is very fascinating. Volcanoes and earthquakes and then the movement of the ice glaciers bear their physical marks here which makes it for a very humbling experience.
Name:Togiak National Wildlife Refuge
Address:Dillingham, AK
Related SIte:https://www.fws.gov/refuge/togiak/
4. Lake Aleknagik State Recreation Site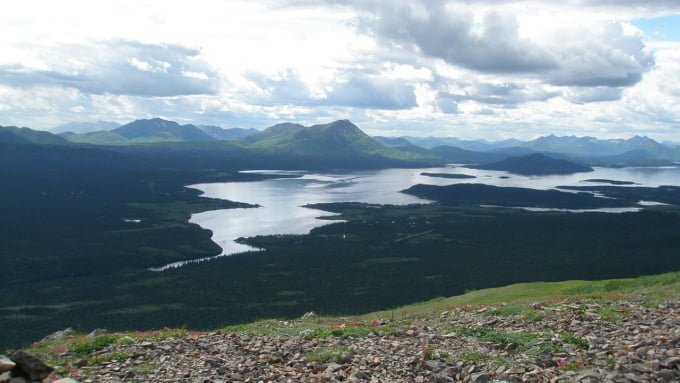 Photo by commons.wikimedia.org
If you are all set to hit the Wood-Tikchik State Park, this is the site that you have to cross. For all the visitors going to the Wood-Tikchik Lake Aleknagik serves as the departure point. The fun thing about here is that you can experience the boat and float planes. But accommodation in these is limited in number you must inquire and book beforehand. In all it is a fun filled experience that you will cherish all your life.
Name:Lake Aleknagik State Recreation Site
Address:North of Dillingham, AK/Mile 20 Lake Road
Related Site:http://dnr.alaska.gov/parks/aspunits/woodtik/lkaleknsrs.htm
5. Round Island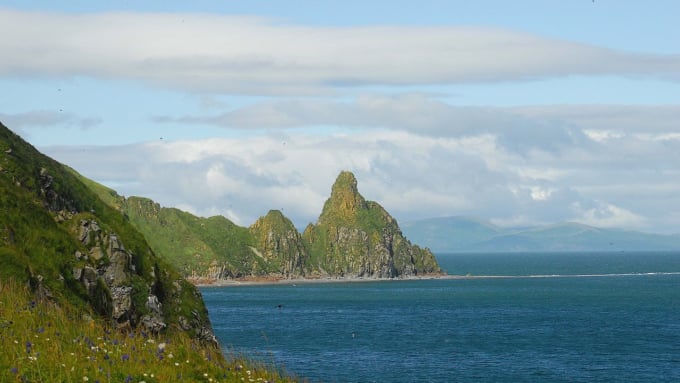 Photo by commons.wikimedia.org
This is one of those places that would offer you the best of views of Alaska with rocky beaches and if you in time then nesting habitat of hundreds and thousands of Pacific walruses. This is an experience of a lifetime where you can abundance of nature that is still untouched by human hand. For adventure lovers reaching here in itself is a great experience because you travel through small boats and planes. If that is not enough you can camp for the night and experience the wilderness in secluded setting. Just ensure you come in the right season to make the most of it.
Name:Round Island
Address:Bristol Bay, Dillingham, Alaska
Related Site:http://www.alaska.org/detail/round-island1
6. Samuel K Fox Museum
This museum gets its name from the Sam Fox himself who led the life of nonentity beyond the place he lived. He was well known locally because he was himself an artist who taught carving to students. Most of the works in the museum belong to him. Other than the museum has many artifacts that are native to Alaskan region. These are fur exhibits, skin sewing and an enormous basket collection.
Name:Samuel K Fox Museum
Address:306 D Street West Dillingham, AK
Related SIte:http://www.alaska.org/detail/samuel-k.-fox-museum
7. Peter Pan Cannery
With fishing as one of the main economic backbone of the place, canning the freshly caught fish has to be one of the main business around the place. Peter pan is one of the oldest and reputed canneries that tins the best quality salmon and makes it available all across US. With high quality catch and stringent canning methods the place has earned a great name over the years. You can opt for an official tour of the place to get a glimpse of how those wild salmons found their way on your plate.
Name:Peter Pan Cannery
Address:1 Denny Way, Dillingham, AK
Related Site:http://www.ppsf.com/location/dillingham
8. Beaver Round Up Festival
This is a fun and frolic way in which the Dillingham community bonds and comes together over a series of events that are planned for kids as well as adults to participate. The programs and venues for the same are put up on the website and it is great fun to participate in those. It was started back in 1958 and since then the entire Dillingham community has ensured that it becomes more and more exciting with each year passing.
Name:Beaver Round Up Festival
Address:Dillingham, AK
Related Site:http://www.beaverroundup.org/schedule.html
9. Holy Rosary Church
This enormous church stands on a 20 acres area of land which is right adjacent to the airport. You can also find a two-storied rectory and a small cemetery right on the premises. The place is also very scenic as it is located right at the mouth of two rivers Wood and Nushagak. The name of this church is Saint Pauls Mission which was started by Holy Rosary Parish in the beginning of 1990's. The area surrounding Saint Paul Mission are Bristol Bay and the Aleutian Chain. The most interesting are the thirty villages around the Holy Rosary that can be reached only by airplanes as there are no roads connecting them.
Name:Holy Rosary Church
Address:509, Airport Road, Dillingham, AK
Related Site:https://www.holyrosaryalaska.org/
10. Moravian Church
The most fascinating aspect of this church is that this is a unique congregation as the church is a mix of half Caucasian members, and half Yupik and Aleut. The services of the church are conducted in English. The church works with the main intention of spreading the word of God through several missionaries. All the important information about the church is available on their website and one can know much more about the place going there. This will give better idea as to what should one expect.
Name:Moravian Church
Address:306 1st Ave E, Dillingham, AK
Related Site:http://www.dillinghammoravianchurch.com/
◎ Closing
Dillingham is a naturally rich and diverse holiday package with so many places to visit the geographical features to explore. One is sure to get smitten by the sheer beauty and the resources of the place. If you are a wildlife enthusiast then you must check the seasons to cherish the view of its rocky shores crowded with walruses.