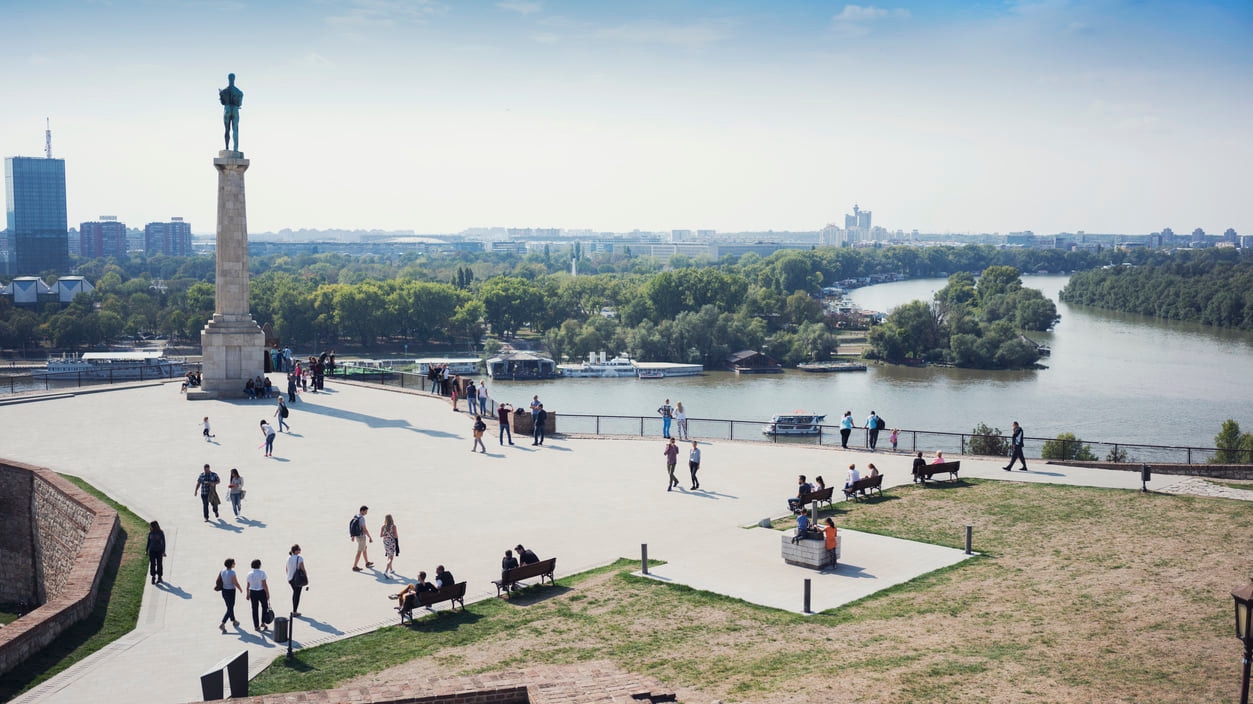 Belgrade : Serbia's Exuberant Capital Thriving along the Danube
Belgrade is Serbia's exuberant capital that is outspoken and adventurous. Despite facing a chaotic past Belgrade has grown into an urban haven especially by the Danube river which has a buzzing nightlife. There are several museums, fortresses, cafes among other interesting tourists favorites to immerse yourself while in the Danube. Below are some of the amazing sightseeing favorites.
table of contents
[x] close
Belgrade : Serbia's Exuberant Capital Thriving along the Danube
1. The Belgrade Fortress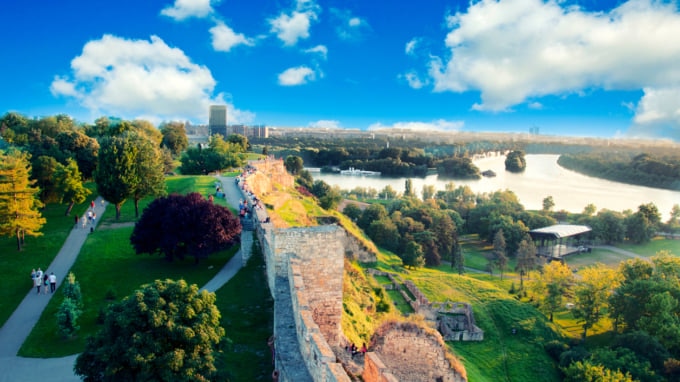 The Belgrade Fortress is an amazing fortress that overlooks two great rivers. Many people visit the fortress to get excellent views of the Danube and Sava Rivers. The parkland is also open for walks. There is also an interesting historical prison where Rigas Feraios served. Being over 2000 years, it contains a lot of history. Within the complex expect to find a military museum and a playground too. An amazing highlight is the dinosaur activity area. The visit is free and open to all sightseeing hence not to be missed.
Name : The Belgrade Fortress
Address : Kalemegdan Park, Belgrade 11000, Serbia
Related Site : http://www.beogradskatvrdjava.co.rs/
2. St. Sava Temple (Hram Svetog Save)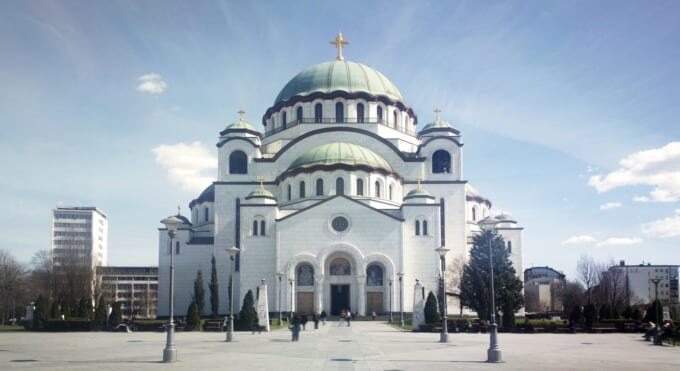 St. Sava Temple is among the biggest churches known around Belgrade region. This large church has two levels, an underground area and the main. The church has had a basement addition which is attracting many for a visit. The roof is golden and is covered in magnificent paintings of Orthodox saints and kings. The crypt is very breathtaking worth a photo or two. There are no entry charges to explore the church but visitors are encouraged to make a donation. Most parts of the church seemed to be under construction especially the main hall.
Name : St. Sava Temple (Hram Svetog Save)
Address : Svetosavski Square | Karadjordje's Park, Vracar, Belgrade
Related Site : http://www.hramsvetogsave.com/Hram/ser/Vesti/default.htm
3. Knez Mihailova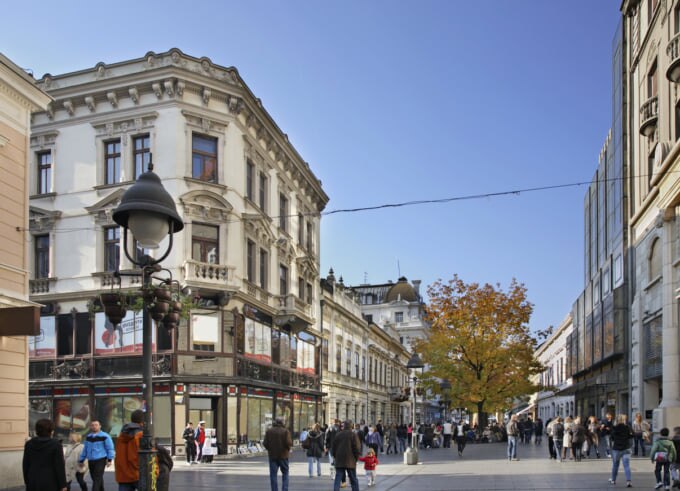 Knez Mihailova is a nice place for a stroll. The common thing you are bound to find is the masses of tourists enchanted by belgrade. The place is close to the public square as well as Kalemagdan park. Around the area you can find various cafes and restaurants which you can stop by enjoy refreshments. The best place to start as you enjoy the walk is from the Piazza Repubblica. The perfect time for a visit is during sunset or in the evening when the sky gives a beautiful hue.
Name : Knez Mihailova
Address : between Kalemegdan and Terazije | center of Belgrade, Belgrade, Serbia
Related Site : http://www.tob.co.rs/what-to-see/attractions/knez-mihailova
4. Gardos - Tower of Sibinjanin Janko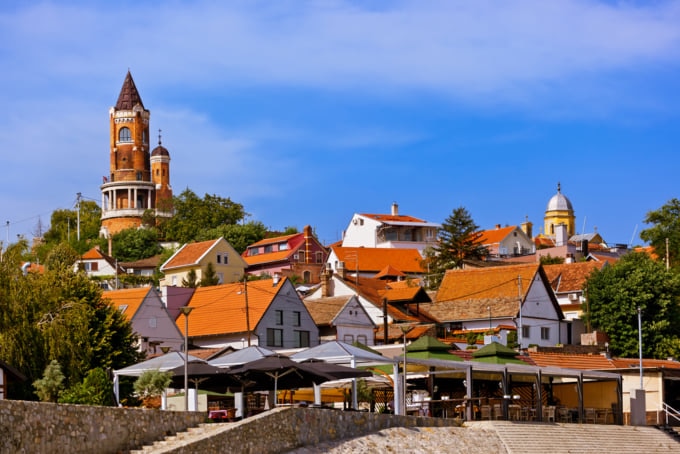 Photo by Tatiana Popova/shutterstock.com
Gardos tower is a great part of Belgrade. To get to the top, one is expected to take the climb as they view the many old buildings and houses that surround. To get to Gardos, one can take the bus number 15 or 704 which gets to Zemun square. The main activity at the top is the panoramic view of the Danube river and Zemun city. There is also a nice restaurant to sample some Belgrade cuisine. Ticket to get to the top is not very expensive, making it an affordable uphill adventure.
Name : Gardos - Tower of Sibinjanin Janko
Address : Municipality of Zemun, Zemun, Belgrade, Serbia
Related Site : http://www.kulanagardosu.com/sr/obilazak_kule
5. Danube River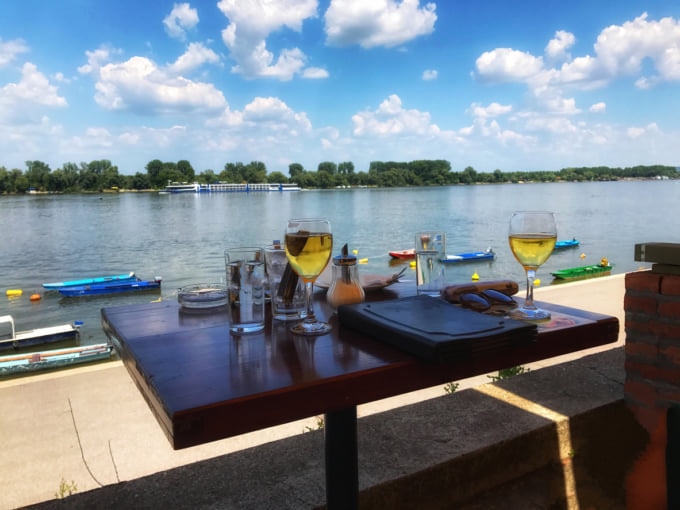 Danube River is a famous river around Belgrade. The river is ideal for cruises where tourists get to see the landscapes of Belgrade and the various fortresses, castles, and other buildings. An evening cruise is a romantic escape for most who want to experience this majestic river. Aside from the glorious scenery, there is a beautiful bicycle and running path that is a new addition. If you are biking or strolling on foot, the views are free. Those hiring boats have to pay for the cruise experience.

Name : Danube River
Address : Belgrade, Serbia
Related Site : http://www.srcmgm.rs/?lang=lat
6. Museum of Aviation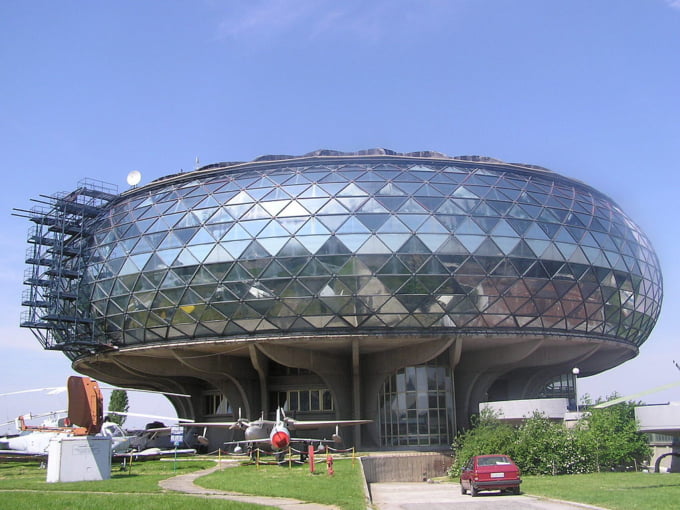 Museum of Aviation is a historical aviation gem of Belgrade. The museum has been well laid in both Serbian and English making it convenient for tourists. Among the collections, you should expect to find many military fighter planes that were used during WWII as well as the Nato war bombing that took place in 1999. On the courtyard are more massive planes that were once used by the Serbian air force which are also beautiful to explore. Adults are charged 600 Din per person. The museum is less than an hour bus ride from the city via bus route 72.
Name : Museum of Aviation
Address : Airport Nikola Tesla, Belgrade 11271, Serbia
Related Site : http://www.muzejvazduhoplovstva.org.rs/
7. Crkva Svetog Marka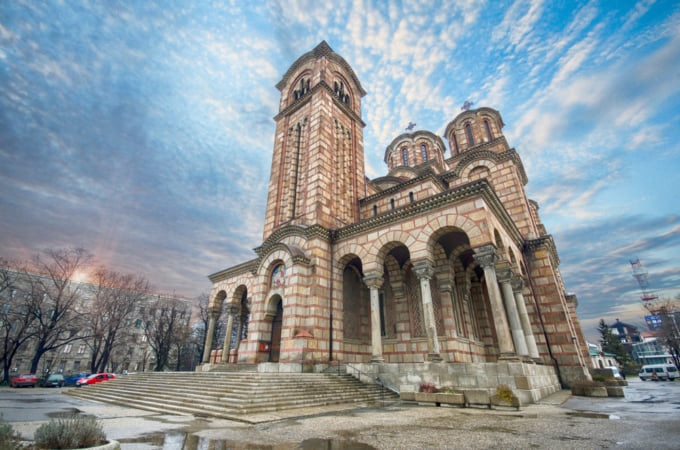 Photo by Mitzo/shutterstock.com
Crkva Svetog Marka is a beautiful church that was built in 1940 and was once the largest in Serbian territory. It sits at the central part of Tasmajdan park making it hard to miss. Some of the most interesting aspects of this church are the relics of Serbian Emperor Dusan. They have been well preserved and can be found in the southern part of the church. Many people from Belgrade use the church as a place of tranquility and more would be found gathering in masses on Sundays as they sing along with the melodious choir.
Name : Crkva Svetog Marka
Address : Bulevar Kralja Aleksandra Br. 17 | in the Tašmajdan park, Belgrade, Serbia
Related Site : http://www.crkvasvetogmarka.rs/engleski.html
8. Muzej Nikole Tesle (Nikola Tesla Museum)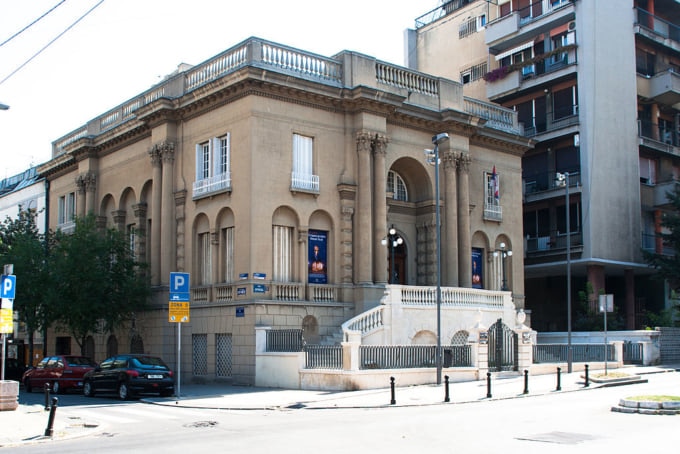 Photo by commons.wikimedia.org
Muzej Nikole Tesle is a heaven on earth for a science fanatic. There are plenty of exhibits from Tesla which tourists can give a go. As an introduction to the place, tourists are taken through a 15-minute video about Nikola Tesla's life and his achievements throughout the years. After this, a tour is offered of the place where you will see many creations by the scientist. Fees to enter the venue are not expensive though can be too crowded with tourists as it is a popular place. The staff is very friendly and offer assistance where needed.
Name : Muzej Nikole Tesle (Nikola Tesla Museum)
Address : Krunska 51, Belgrade 11000, Serbia
Related Site : https://nikolateslamuseum.org/
9. Belgrade Zoo
Belgrade Zoo is not such a big zoo but has a large space to accommodate all its animal population. Since the zoo is inside the famous Belgrade fortress, it is hard to ignore it. For about three hours, one can enjoy the lions, tigers, snakes, giraffes as well as elephants. The zoo has been well maintained, clean, and cozy outlook and the animals seem well taken care of. There are also plenty of birds such as falcons and eagles which are kept in small cages. All this fun equates to large numbers of tourists. The place is frequented by many tourists interested in sightseeing some nature and wildlife parks.
Name : Belgrade Zoo
Address : Mali Kalemegdan 8, Belgrade
Related Site : http://www.beozoovrt.rs/o-nama/
10. Avala Tower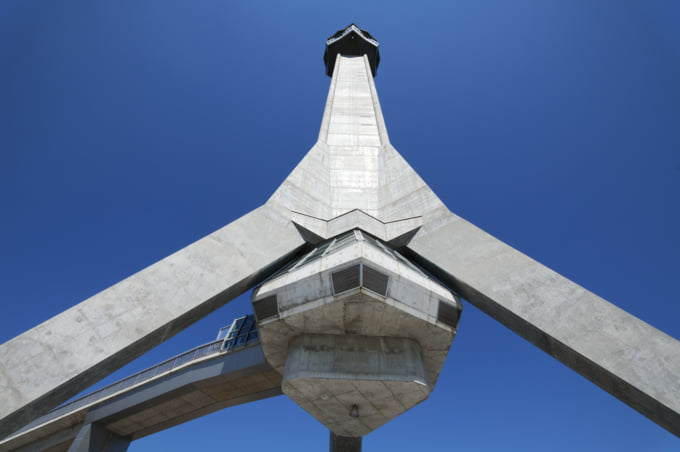 Photo by PavleMarjanovic/shutterstock.com
Avala Tower is a reconstruction of the initial tower that was destroyed during the Nato bombing that happened in 1999. Entrance to the top of the tower is charged at around $3 per person which is reasonable to get magnificent views of Belgrade. The telescopes around are available to everyone to get a better view of the place. There is a cafe in the lower area of the tower but it is priced higher compared to other cafes within the city. The whole monument itself is beautiful giving much to admire.
Name : Avala Tower
Address : Near Belgrade, Belgrade, Serbia
Related Site : http://avalskitoranj.rs/
◎ Closing
Proud and audacious Belgrade is a beautiful capital that is constantly growing into a liberal wave. It has been considered to be amongst the cities making news across Europe having plenty to entertain its visitors. For tourists looking for a Serbian vacation. Belgrade is ideal due to the electric activities it has to offer.