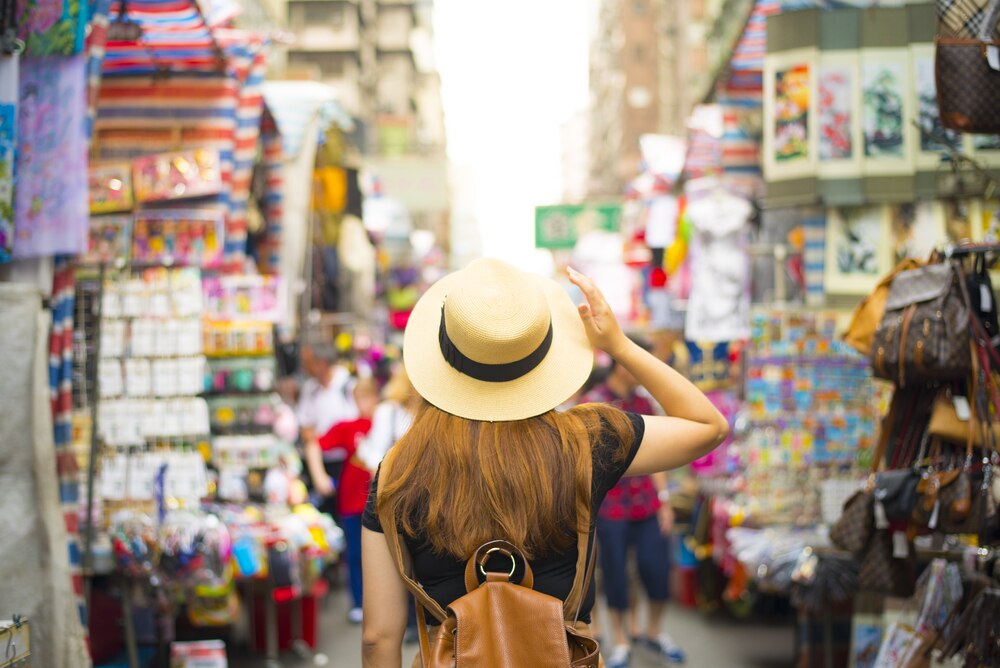 7 Easy Daytrips You Can Take From Hong Kong
Hong Kong is a mountainous nation with a rich and complex history. The many islands within its territories are dotted with picturesque beaches, quaint villages and well-traveled hiking trails. With mainland China and Macau just a short train ride or a ferry away, Hong Kong's best day trips are not just the perfect escape from the city, but easy too.
table of contents
[x] close
7 Easy Daytrips You Can Take From Hong Kong
Lamma Island
Photo by eWilding/Shutterstock
Just 20 minutes from central Hong Kong, Lamma Island is a popular getaway among locals. The island's two main towns, Yung Shue Wan and Sok Kwun Wan, are renown for their fresh seafood. Yung Shue Wan is the larger of the two and visitors can while away hours on the main street, browsing the shops, sipping on cold drinks or reading at the cafes. Regular ferries leave Central Pier 4 for Lamma Island multiple times throughout the day.
Peng Chau Island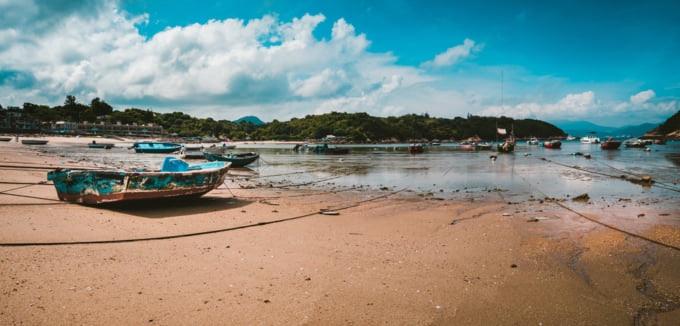 Photo by YIUCHEUNG/Shutterstock
The small island of Peng Chau is home to scenic beaches, easy hiking trails and delicious seafood. In the past, the island was an industrial center and some of these sights are preserved along the Peng Chau Heritage Trail. Be sure to head up to Finger Hill, the island's highest point, in the evening to catch the night view of Hong Kong's main island and nearby Disneyland. At just thirty minutes from the mainland via ferry, Peng Chau is the perfect full-day trip.
Cheung Chau Island
Photo by Takashi Images/Shutterstock
Like many of Hong Kong's outlying islands, the former fishing village of Cheung Chau offers beautiful beaches, waterfront views and hiking trails through untouched wilderness. The island's highlights are its harborfront promenade, Pak Tai Temple and Cheung Po Tsai Cave, rumored to be the hiding place of a legendary pirate's treasure hoard. Forty-five minutes on a ferry from Central Pier 5 will take you to Cheung Chau.
Long Ke Wan Beach
Photo by SISTROMATIC studio/Shutterstock
White sand and deep turquoise waters surrounded by rocky green hills and clear skies - this is Long Ke Wan Beach. The area is ideal for camping, and as it takes nearly two hours to reach the beach from central Hong Kong, visitors will want to take their time after arriving. A rarity in the region, Long Ke Wan has no shops or restaurants, so a bit of pre-planning and packing is a must. From Diamond Hill Station, take a bus to Sai Kung and finally a taxi to Long Ke Wan. The beach is a 20-minute hike over the hill.
Tai O Village
Photo by Nikolay Antonov/Shutterstock
The charming Tai O fishing village on Lantau Island, with its old seafront homes built on perilously thin stilts, offers a glimpse into the traditional culture of Hong Kong. One of the main attractions are the dolphin-watching boat tours offering a rare glimpse of the elusive pink dolphins, also known as the Indo-Pacific humpback dolphin, a threatened species in need of conservation efforts.
Macau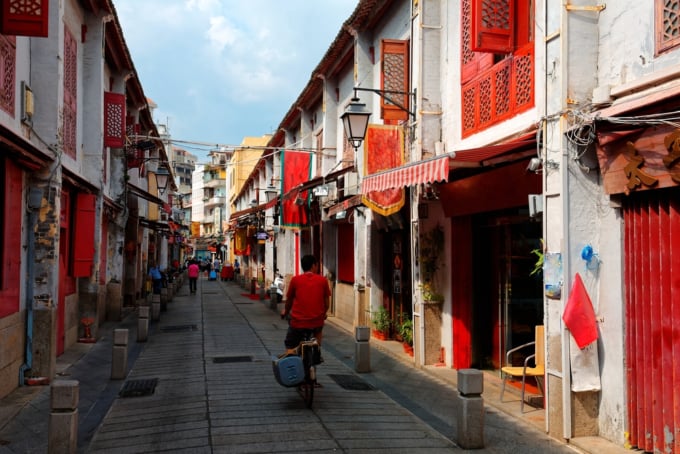 Photo by CHEN MIN CHUN/Shutterstock
The gambler's paradise of Macau brings in more revenue than Las Vegas, and is renowned for its nightlife, clubs and parties. But away from the loud music and blackjack tables, this historically-important island's temple ruins and colorful houses, remnants of its past as a Portuguese colony, are a UNESCO World Heritage Site and the ideal day trip for any history or culture buff. Most countries' nationals are allowed visa-free entry to Macau, a special administrative region of China with separate entry laws.
Shenzhen
Photo by HelloRF Zcool/Shutterstock
Shenzen is such a convenient and easy day trip from Hong Kong that the East Rail Line's Lo Wu and Lok Ma Chau Stations are connected to the Shenzen Metro. This southern Chinese city is the go-to place for shopping, with hundreds of stores selling anything you could dream of, from international brand names at Sun Plaza to the shopper's paradise of Luohu Commercial City. Unlike elsewhere in China where you'll need to apply for a visa in advance, Shenzhen offers a five-day visa on arrival for certain countries, so it's best to check first before heading out.
In Conclusion
Known as a tiny island nation to outsiders, Hong Kong is actually made up of countless islands, with Hong Kong Island making up just a fraction of the city-state's total territory. The region is full of scenic trails and beaches, historic temples and villages scattered throughout the territories, just waiting to be explored.