Newport News:Hometown of History and Parks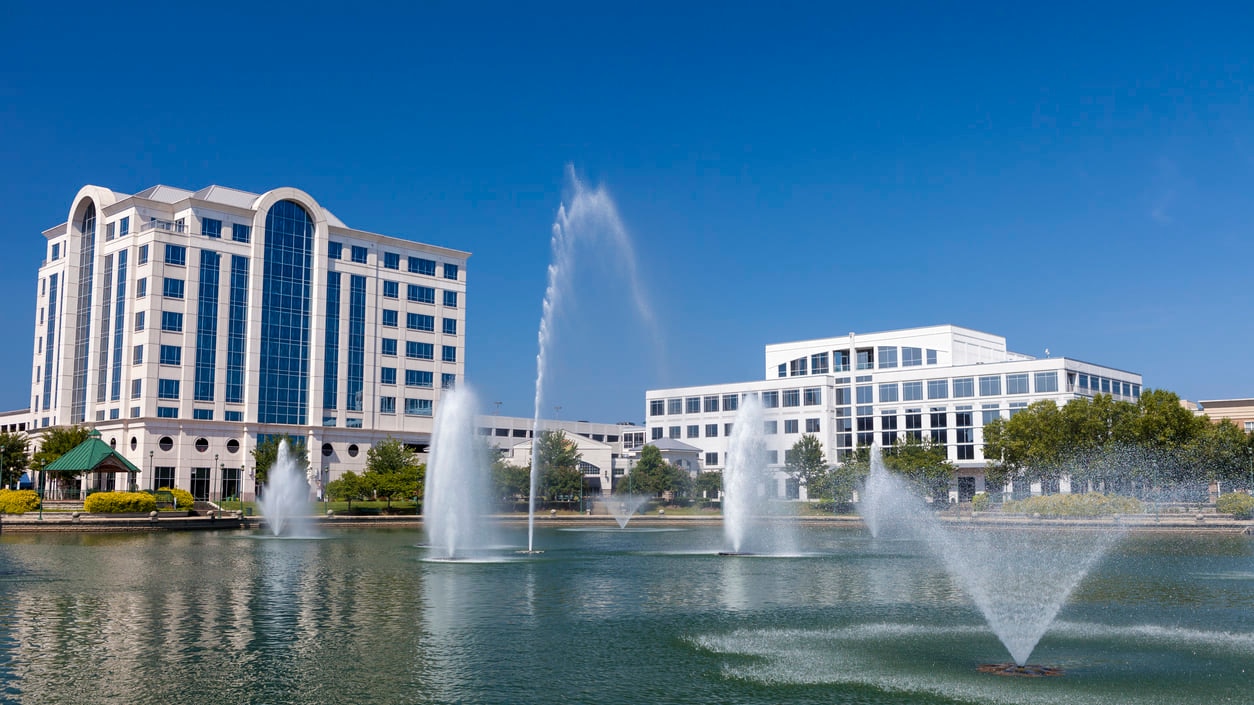 Have you heard the news? The newest destination for your next trip could be Newport News. The city is located in the commonwealth of Virginia by the James River. Newport News is an old city, it was first founded in the seventeenth century and since then has a long line of historical events and is filled with culture. The independent city is a great destination for all those who would like to learn more about history and other important events. In this article you can read about some of the best places to visit in Newport News.
[x] close
Newport News:Hometown of History and Parks:table of contents
1. Virginia Living Museum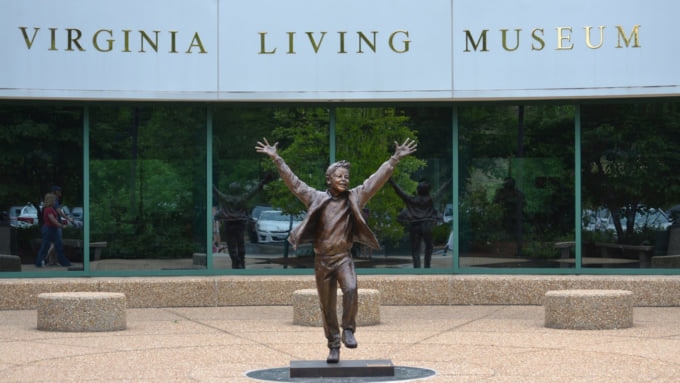 The very unique Virginia Living Museum provides a new experience in Newport News. The open air museum is full of interesting living exhibits. The museum excels in showcasing especially Virginia native indigenous species so visitors and locals can get the chance to get to know Virginia a little bit better. Although it is a museum, people can enjoy hands on activities and exhibits during their visit. The museum is home to a planetarium and a nature trail which takes adventurers on a short trip to see about two hundred and fifty species of plants and animals.
Name:Virginia Living Museum
Address:524 J Clyde Morris Blvd, Newport News, VA
Related Site:https://thevlm.org/
2. Mariners' Museum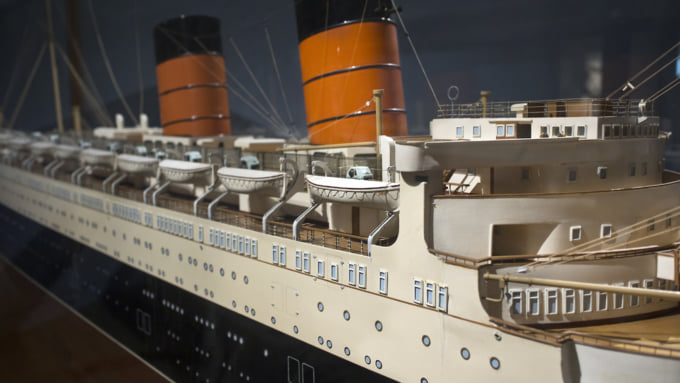 What can be so interesting in marine life or a mariners museum? The Mariners' Museum in Newport News doesn't just showcase part of shipwrecks or boring stories. The museum educates it's visitors about history through marine life and shows another lifestyle and another point of view. America's National Maritime Museum has multiple interesting galleries showing rare figureheads, Civil War artifacts and handmade ship models. The museum has an international gallery where people can see internationally collected ships and so much more.
Name:Mariners' Museum
Address:100 Museum Dr, Newport News, VA
Related Site:http://www.marinersmuseum.org/
3. Newport News Park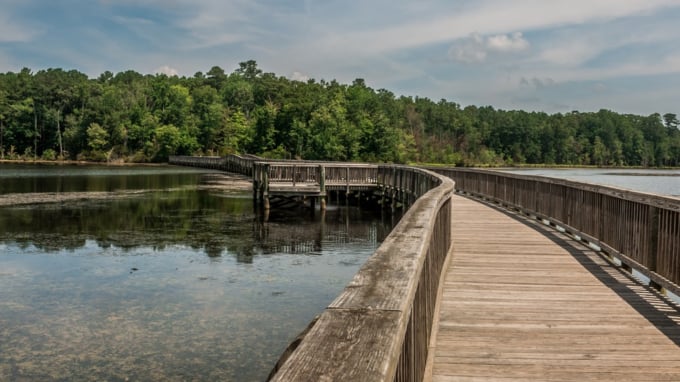 Photo by Sherry V Smith/shutterstock.com
The more than seven thousand acre park of Newport News is one of the biggest parks in the area. The magnificent park is home to a variety of native wildlife. The park is a great place for visitors to catch a glimpse into the kingdom of the native wildlife of the state. The park has an interesting scenery. People can enjoy their time in meadows with blooming flowers or adventure in the lush woodland. The Newport News Park is also home to a lake and is a perfect place for campers. People can enjoy many activities held in the area or they can enjoy a quiet afternoon strolling and relaxing in the park.
Name:Newport News Park
Address:13560 Jefferson Avenue, Newport News, VA
Related Site:http://www.nnparks.com/parks_nn.php
4. King-Lincoln Park  
The huge park of King-Lincoln maintains more than eighteen acres. The park is home for a vide range of activities that can be freely done at any time. Visitors can enjoy a tasty picnic in the grass or by the water. The park is home to a beach where everyone can enjoy the water and can play in the sand. Jogging, running or taking a walk by the water at sunset or sunrise is an extraordinary sight. Numerous sports can be played at the sport courts such as basketball and tennis or can play other games as pleased.
Name:King-Lincoln Park  
Address:600 Jefferson Ave, Newport News, VA
Related Site:https://spark.adobe.com/page/taEmx4EXecC6q/
5. Riverview Farm Park
A farm park or a farm in the park? Well, none. The Riverview Farm park has no match to it. The park lays on a huge territory and features a Fantasy Farm Playground where everyone can have fun especially kids and parents can calmly relax not having to worry about the kid's safety. The park is a great place to picnic or play a competitive soccer game on the soccer field. People can enjoy their day at the Grin & Grow Learning Garden or skate in the skate park which is also in the Riverview Farm park. The park has many more opportunities to try, everyone will have a good time.
Name: Riverview Farm Park
Address:Riverview Pkwy, Newport News, VA
Related Site:http://www.nnparks.com/parks_riverview.php
6. Lee Hall Mansion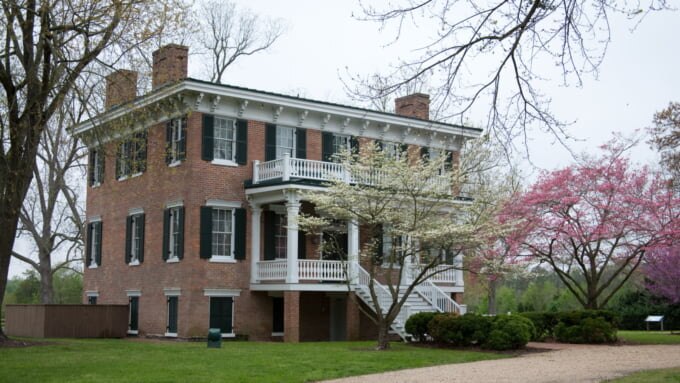 Newport New's very own and proudly standing Victorian style Lee Hall mansion offers visitors a step back in time. People can learn about the history of the home, who lived in it, Victorian life and many more interesting informations can be discovered during the mansion tour. The Lee Hall Mansion was built between 1851 and 1859. The original owner of the mansion was called Richard Decauter Lee who was a planter. The Lee Hall Mansion is one of the last standing antebellum homes in Virginia which makes the visit even more memorable.
Name:Lee Hall Mansion
Address:163 Yorktown Rd, Newport News, VA
Related Site:http://www.leehall.org/
7. U.S. Army Transportation Museum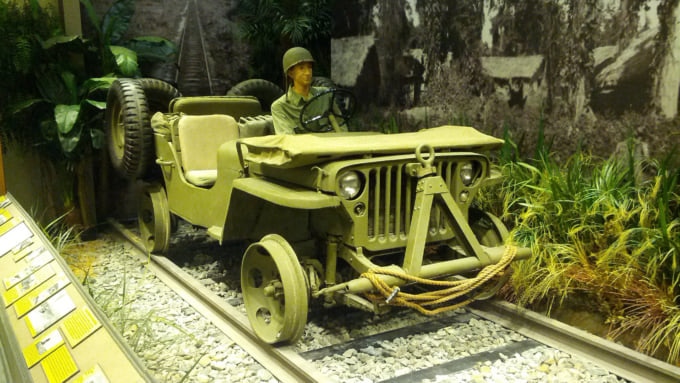 Speaking of history and culture, the U.S. Army Transportation Museum is a great place to peek into military life. The US Army is a great part of the American culture and every visitor should get familiar with the history and soak up the culture. The museum focuses on vehicles and other transportation objects that are used to transport soldiers. Memorabilia and other equipments can be seen as well while touring the life of a soldier. The timeline of exhibits begin from the Revolutionary war and continue all the way to our present days.
Name:U.S. Army Transportation Museum
Address:300 Washington Blvd, Newport News, VA
Related Site:http://www.transportation.army.mil/museum/index.html
8. Virginia War Museum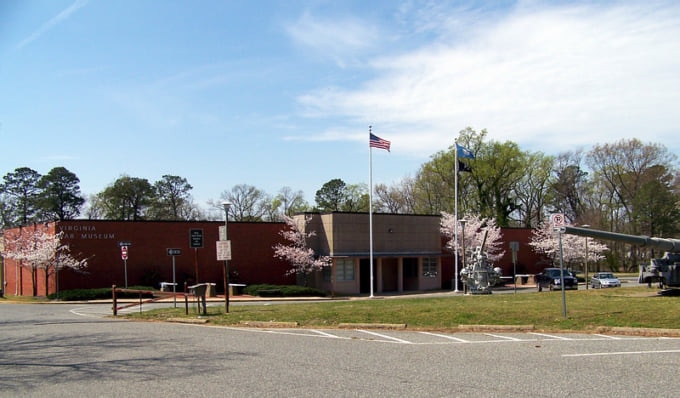 Photo by commons.wikimedia.org
To continue our journey into history visit the Virginia War museum to get another insight of different parts, to get to know another point of view of different wars or to get additional information on the wars that interest you. The Virginia War museum unfolds the American wars through personal collected artifacts. Visitors will be able to see uniforms of people participating in wars, their vehicles and posters that trace back to the year of 1775 all the way to the present. People will be introduced to the development of the powerful U.S. military.
Name:Virginia War Museum  
Address:9285 Warwick Blvd, Newport News, VA
Related Site:http://www.warmuseum.org/
9. Endview Plantation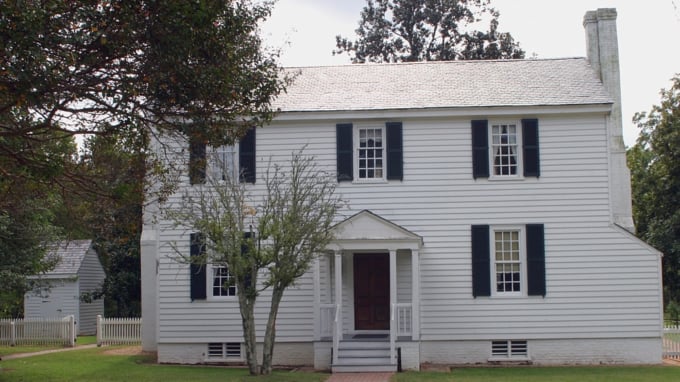 Photo by n4 PhotoVideo/shutterstock.com
Continuing the road of history in Newport News, our next stop is the important and awesome Endview Plantation. The old plantation dates back to the eighteenth century. Located in the northwester area of the independent city, in the Lee Hall community the Endview Plantation is receiving everyone for a tour and to walk back to the roots. Travelers can take a part in a tour and see interesting exhibits in the enduring house. Once served as a home, today serves as a cultural gathering place where people can see the reenactment of the well known Civil War.
Name:Endview Plantation
Address:362 Yorktown Rd, Newport News, VA
Related Site:http://www.endview.org/contact-us.php
10. Peninsula Fine Arts Center
Every place has a specific art style and expression mode. The arts of Newport News can be seen in none other place than the Peninsula Fine Arts Center. The art center aims to display interesting and unique art bringing other cultures right in front of the visitors. Paintings or sculptures about Asian arts and Indian arts can be seen besides witnessing the original American arts. The museum excels in different galleries and exhibits which provides a good time for everyone.
Name:Peninsula Fine Arts Center
Address:101 Museum Dr, Newport News, VA
Related Site:https://pfac-va.org/
◎ Closing
Everybody is familiar with Virginia's natural beauty. The state has never disappointed anyone who went there to admire the beautiful green nature, big and old trees or the clear water lakes and rivers. Newport News possesses a huge part of that unique Virginia beauty which makes everyone fall in love with the place. The family friendly location is also home to a ton of history where everyone learns something new and interesting. The arts, culture and unique history makes Newport News the newest best location for a trip.