Toledo : Ohio's Capital of Art and Culture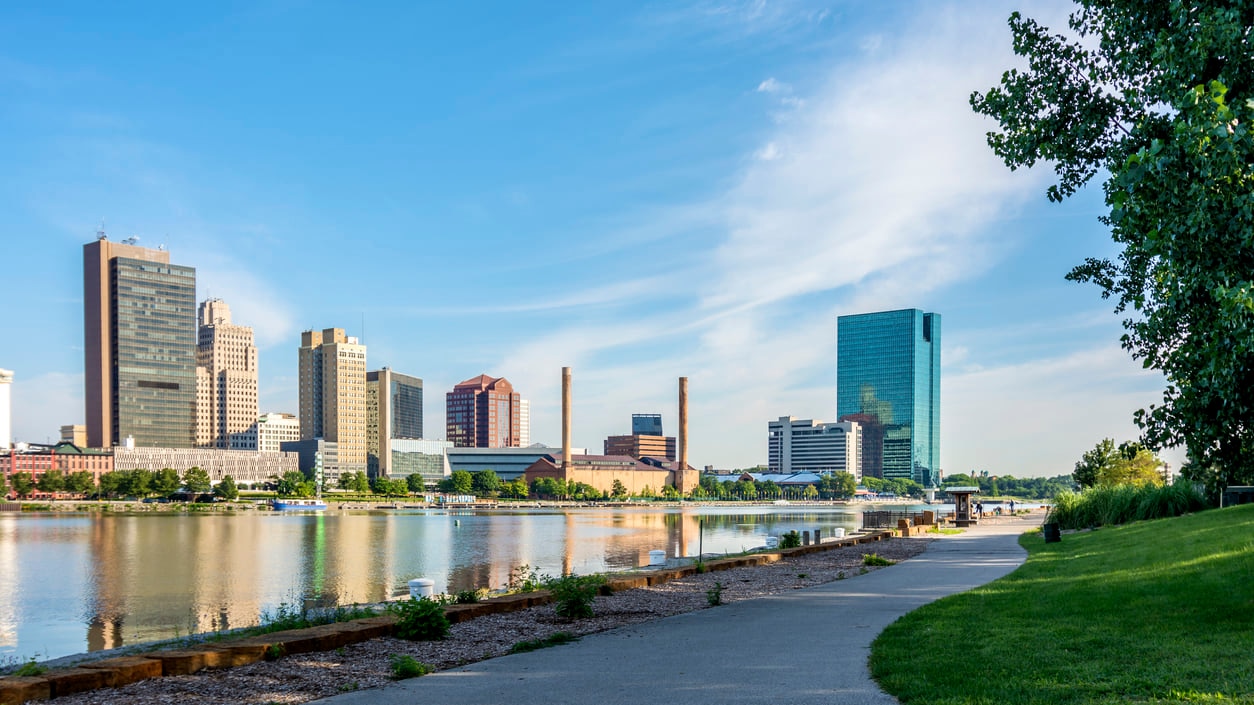 Toledo is the county seat of Lucas County. There are many things that this city prides itself with such as glass production. The city became part of Ohio in 1837 after being re-founded. Many tourists find plenty to get lost in while in Toledo because as a metropolitan, the options available are plenty and diverse. Below are the top things to get lost into while in Toledo.
[x] close
Toledo : Ohio's Capital of Art and Culture:table of contents
1. Toledo Zoo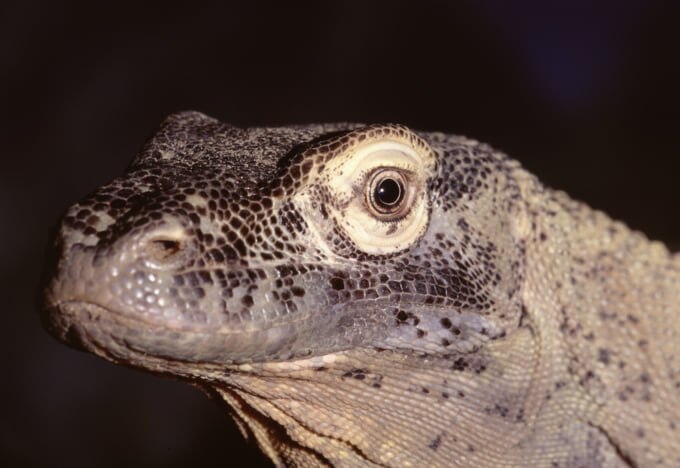 Photo by John A. Anderson/shutterstock.com
Toledo Zoo is the perfect place to get close to some animals while in Toledo. Over 500 species can be found at this zoo comprising of mammals, birds, as well as reptiles. There is a cool feature at the zoo which is the hippo-aquarium. Guest can get underwater to view hippos in action. Aside from being the best in the area, the zoo has some other attractive features. There is also a play park for the little ones to play and an amphitheater on the grounds where some concerts are held and can sometimes be free.
Name : Toledo Zoo
Address : 2700 Broadway St, Toledo, OH
Related Site : https://www.toledozoo.org/
2. Imagination Station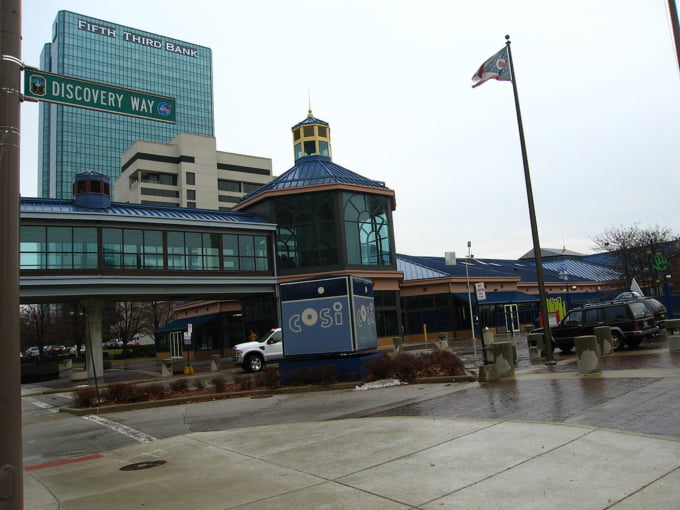 Photo by commons.wikimedia.org
Imagination is a fun and interactive space in Toledo located at the science center. The pace has been laid out with different sections that will have you involved for more than an hour. Aside from the gravity room, there is also the high wire cycle. The interactive exhibits such as the eight learning worlds and simulator are also very interesting. There is an additional $2 to be paid to get access to the simulator which is very worth it. The employees at the center are very friendly and welcoming even giving you an insight into the exhibits on display.
Name : Imagination Station
Address : 1 Discovery Way, Toledo, OH
Related Site : http://www.imaginationstationtoledo.org/content/
3. Toledo Museum of Art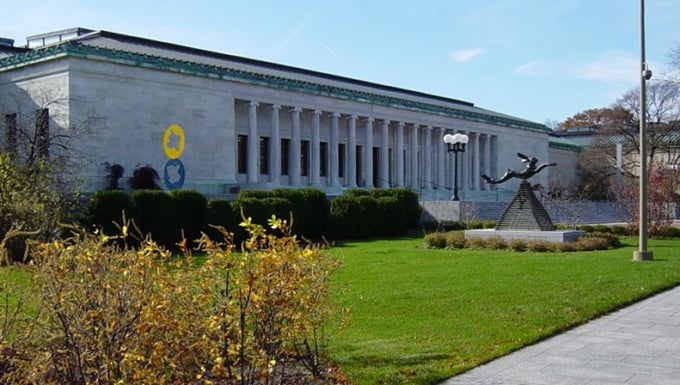 Toledo Museum of art is the perfect place to land on some amazing artwork from talented artists such as Alexander Calder. Expect to find some sculptures as well as paintings from all over the world which is a plus. There are also glassworks on display at the glass pavilion which is the highlight of this art museum. This is because the glassworks is an evolution of a 200-year showcase. Since there is no admission cost, there is no reason to miss out on such amazing exhibits. The museum is open throughout the week though at different timings.
Name : Toledo Museum of Art
Address : 2445 Monroe St, Toledo, OH
Related Site : https://www.toledomuseum.org/
4. Fifth Third Field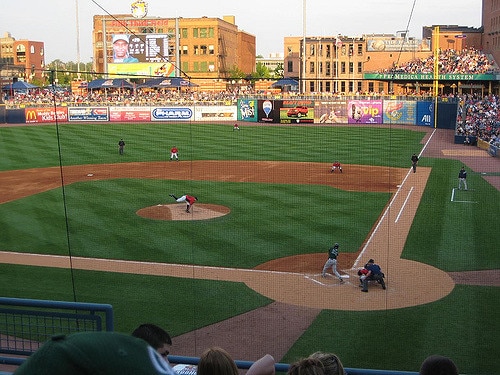 Fifth Third Field is a ballpark located in the central area of downtown Toledo. The field is home to the local Toledo team, Mud Hens who are household legends. There are many entertaining games that take place at this ballpark that are electric. An addition to the thrill is the fact that dogs are allowed to the stadium from Friday to Sunday. On some Sundays, there are some concerts that take place after the games that are free of charge which is an additional treat. One should not miss out on the tasty hot dogs on sale.
Name : Fifth Third Field
Address : 406 Washington St, Toledo, OH
Related Site : https://www.milb.com/toledo
5. National Museum of the Great Lakes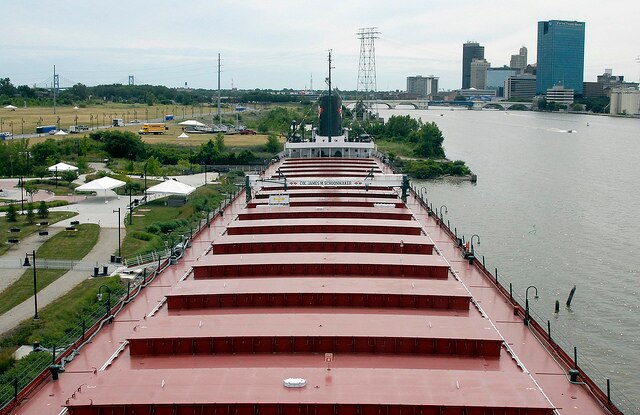 National Museum of the Great Lakes is solely dedicated to the great lakes of Toledo area. There are about six galleries found at the place both indoor and outdoor. The seasonal attraction which is the Col. James M. Schoonmaker Museum Ship that is a must see that was built in 1911. It was however restored to its original beauty. The tour also includes the bridge and engine room which is amazing. The museum itself has a great interest because it holds so much history that is fascinating. This is a real gem of Toledo area.
Name : National Museum of the Great Lakes
Address : 1701 Front St, Toledo, OH
Related Site : http://www.inlandseas.org/
6. Toledo Botanical Garden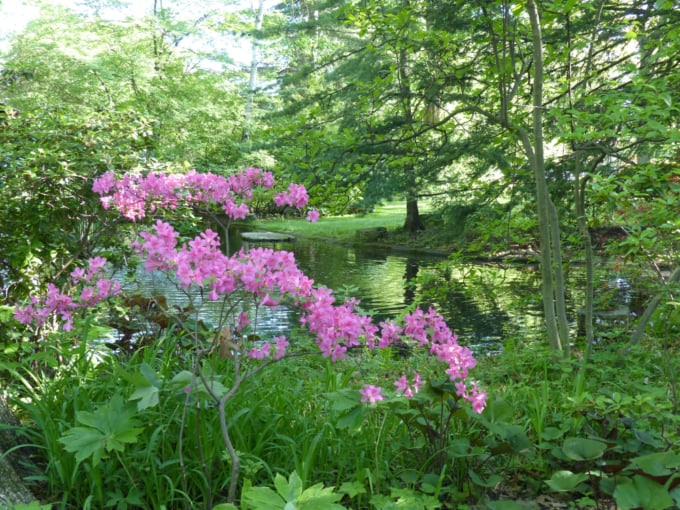 Photo by Lflorot/shutterstock.com
Toledo Botanical Garden is a huge garden filled with wildflower, herbs, roses and fragrant meadows. The vibe around the area is serene and beautiful leaving acres of trails and walkways. The wooden areas give great walking paths. There are water park areas that are still watered by the lake providing a great backdrop for the picnics. There are also great sculptures too which add more beauty to the area. There are plenty of mini gardens that are made up of many gardens. Aside from the gardens, there are glass blowing classes, copper art, and other artists displaying their works.
Name : Toledo Botanical Garden
Address : 5403 Elmer Dr, Toledo, OH
Related Site : http://co.lucas.oh.us/3110/Toledo-Botanical-Gardens
7. Huntington Center
Huntington Center is an entertainment hotspot in Toledo. Aside from musical concerts, you can find sports concerts as well. There are great seats all around the center making the place conducive. The place has been well-maintained and is crisp clean with clean bathrooms. There are plenty of concerts that take place as well as shows that will keep you entertained. If going for a hockey game, you will enjoy the inhouse sitting. Since outside drinks are not allowed, one can get craft beer as well as other beverages. There is also a variety of food on sale.
Name : Huntington Center
Address : 500 Jefferson Ave, Toledo, OH
Related Site : https://huntingtoncentertoledo.com/
8. Wildwood Preserve Metropark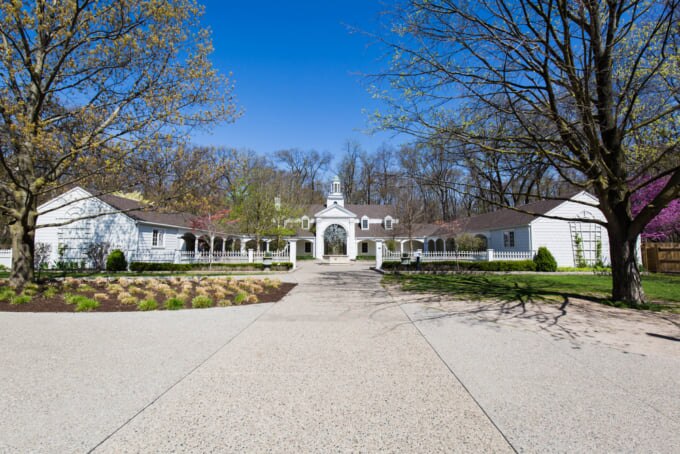 Photo by Melanie Wiens/shutterstock.com
Wildwood preserve is the best Metropark in Toledo. There are plenty of activities as well as animal attractions to marvel at. Aside from biking and hiking, one is able to rent the gazebos or do a picnic on the grounds by the stream. There is even an area for dogs which is a great feature for dog owners. The playground area has been well set with facilities to keep the little ones occupied making the place an all rounded family treat. The bathrooms in the facility are also very clean which is a plus for the establishment. There is also the manor house which you can tour if interested.
Name : Wildwood Preserve Metropark
Address : 5100 W Central Ave, Toledo, OH
Related Site : https://metroparkstoledo.com/explore-your-parks/wildwood/
9. Fort Meigs Ohio's War of 1812 Battlefield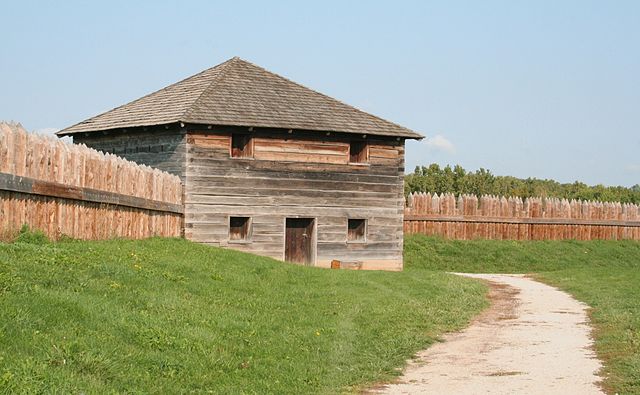 Photo by commons.wikimedia.org
Fort Meigs was built by William Henry Harrison during the war the took place in 1812. The fort was of importance because it defended Ohio from the British and Native Americans in 1813. It was also the step-off of the general during his invasion of Canada. Despite being reconstructed several times, the history remains speaking of a tale over 200 years old on how 2000 soldiers lived, fought and died. The archeological finds around the area have into at the museum found on the ground. Sightseeing visitors can get a glimpse of the artifacts as they learn more about the war that took place.
Name : Fort Meigs Ohio's War of 1812 Battlefield
Address : 29100 W River Rd, Perrysburg, OH
Related Site : https://www.fortmeigs.org/
10. Wildwood Manor House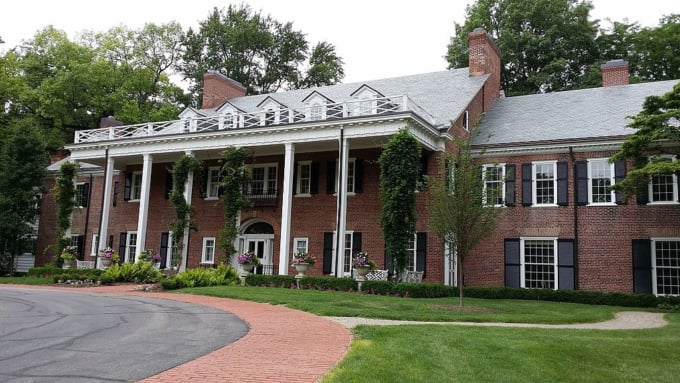 Photo by commons.wikimedia.org
Wildwood Manor House is a beautiful estate located inside the wildwood preserve Metropark. This home belonged to the family of the owners of Champion Spark Plug in Toledo. It was built in the 1930s using some Georgian architectural styles. The estate is huge with the mansion having about 50 rooms with 16 fireplaces hence the reason it took two years to complete. The surrounding area is also huge sitting on over 500 acres of land a clear indication of grand wealth. The best time to visit is during the Christmas season starting the first week of December where the house into really well.
Name : Wildwood Manor House
Address : 5100 W Central Ave, Toledo, OH
Related Site : https://metroparkstoledo.com/features-and-rentals/the-manor-house/
◎ Closing
Being the largest in Ohio, you will find that it is large enough to find plenty to admire. The many sightseeing museums and sites make the trip conducive. The mix of art, history, and industrialization makes it adventurous too since the activities are not monotonous. The young and old alike seem to enjoy Toledo.