5 Things You Have to Do in Times Square, New York
The beating heart of New York and the ever-pulsating center of Manhattan, Times Square is simply a must-see destination when visiting one of the world's favorite cities. While most visitors tend to walk through this central point, gaze in awe at the bright flashing lights everywhere you look and then move on to the next destination, there are a number of fun activities to check out here. Here are five things to do in Times Square that you just can't miss out on while visiting New York.
table of contents
[x] close
5 Things You Have to Do in Times Square, New York
Stay for the Midnight Moment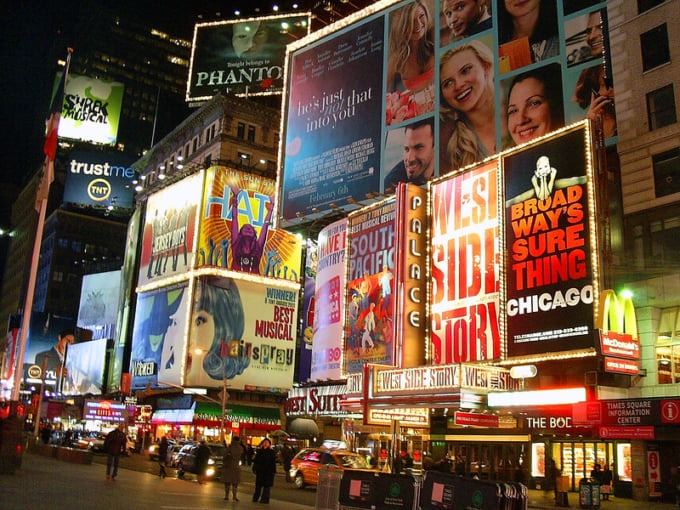 Photo by Matthew Mendoza/Flickr
It's no secret that the magic of Times Square is in its brightly colored night time view. It's often the first place visitors to NYC head to in the evening when the advertisements and shop signs are lit up brightly. However most people don't seem to realize the most impressive moment at Times Square happens at midnight. Every night at 11:57pm, Times Square turns into the world's largest digital art exhibition as its screens and billboard lights display regularly changing digital art pieces. The art display usually lasts for three minutes until midnight and then returns to normal.
Grab a NY Hot Dog at Grey's Papaya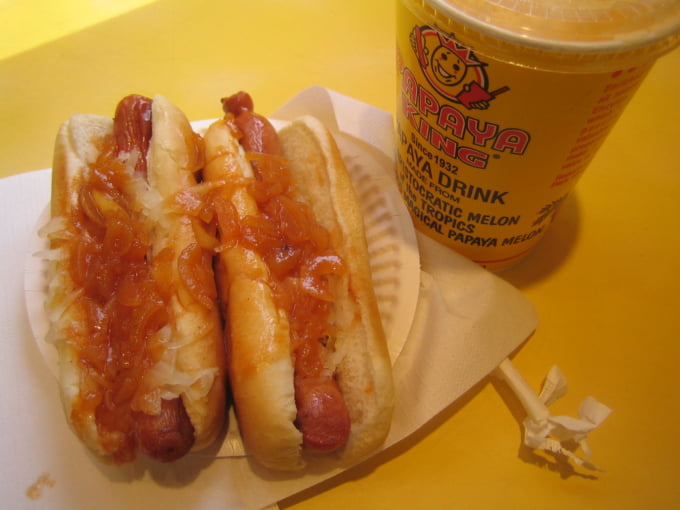 While you'll find delicious slices of greasy pizza all over the city, decent hot dogs aren't quite as universal here. New York's 'dirty water dogs' are one of the most famous foods in the city, but most of the street vendors offer a un-appetizing over-boiled hot dog on cheap bread that you'll forget in a matter of minutes. Grey's Papaya is a famous store next to Times Square that's open 24/7 and serves some delicious dogs.
Catch a Show at Broadway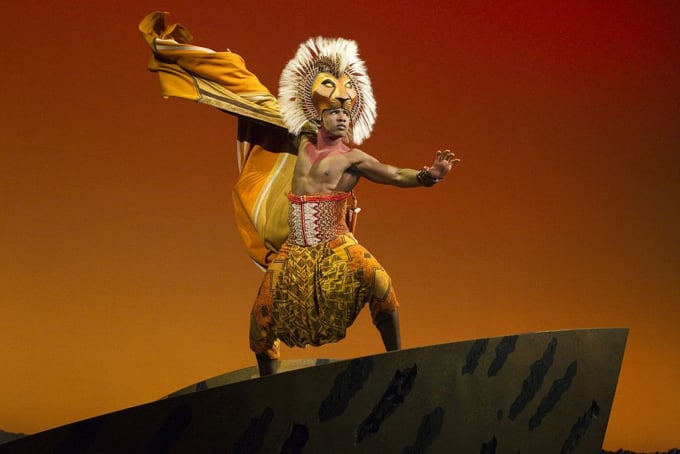 New York and especially central Manhattan is famous for its Broadway shows, original performances that came to life at some of the many theaters on Broadway that cuts through Times Square. Some of the best broadways musicals to watch include The Lion King, Phantom of the Opera and Chicago.

Note that many theatres around New York are suspended for the time being due to the coronavirus epidemic. Make sure to check if the show you want to see will be scheduled before visiting to avoid disappointment.
People Watching at Times Square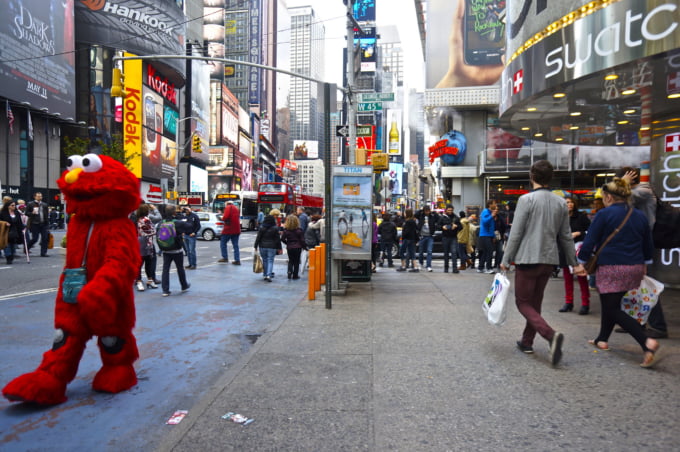 Times Square is a bustling hive of activity 24 hours a day, an attraction in itself is just the characters and life that passes through this incredible part of New York. Rather than dashing through the sites and photo spots and heading somewhere else, take a little time to relax and watch the beating heart of NYC. There are a number of cafes and places to sit that make it easy to find where to people watch in Times Square. The Red Stairs of Times Square are in front of TKTS Broadway and make for a great spot to sit and take in the sights.
Have a Drink at R Lounge
For one of the best views of Times Square, book a table at the R Lounge at Two Times Square. This glitzy bar and restaurant is one of the best in the area, with beautiful décor and a great atmosphere to boot. Despite being at the heart of Times Square, R Lounge serves some quality food and great cocktails at fairly reasonable prices for the center of Manhattan. Best of all however are the floor-to-floor glass windows which give a stunning view over the flashy, modern district of Times Square.
Looking for More to Do at Times Square?
There's plenty more to do at Times Square, being the lively center of one of the world's biggest cities. If you've a hankering for the weird and wonderful, consider visiting Ripley's Believe It or Not!, the New York edition is the largest Ripley's in the world. Madame Tussauds also has a location right in Times Square, the world famous wax museum is pretty similar to what you'll find at other locations around the world but is worth considering especially if you've got children in toe.

Being at the heart of Manhattan, Times Square is also a great stepping stone for other places in New York. It's a short metro ride or leisurely walk from Times Square to places such as Central Park, the Empire State Building and other famous spots in the area.