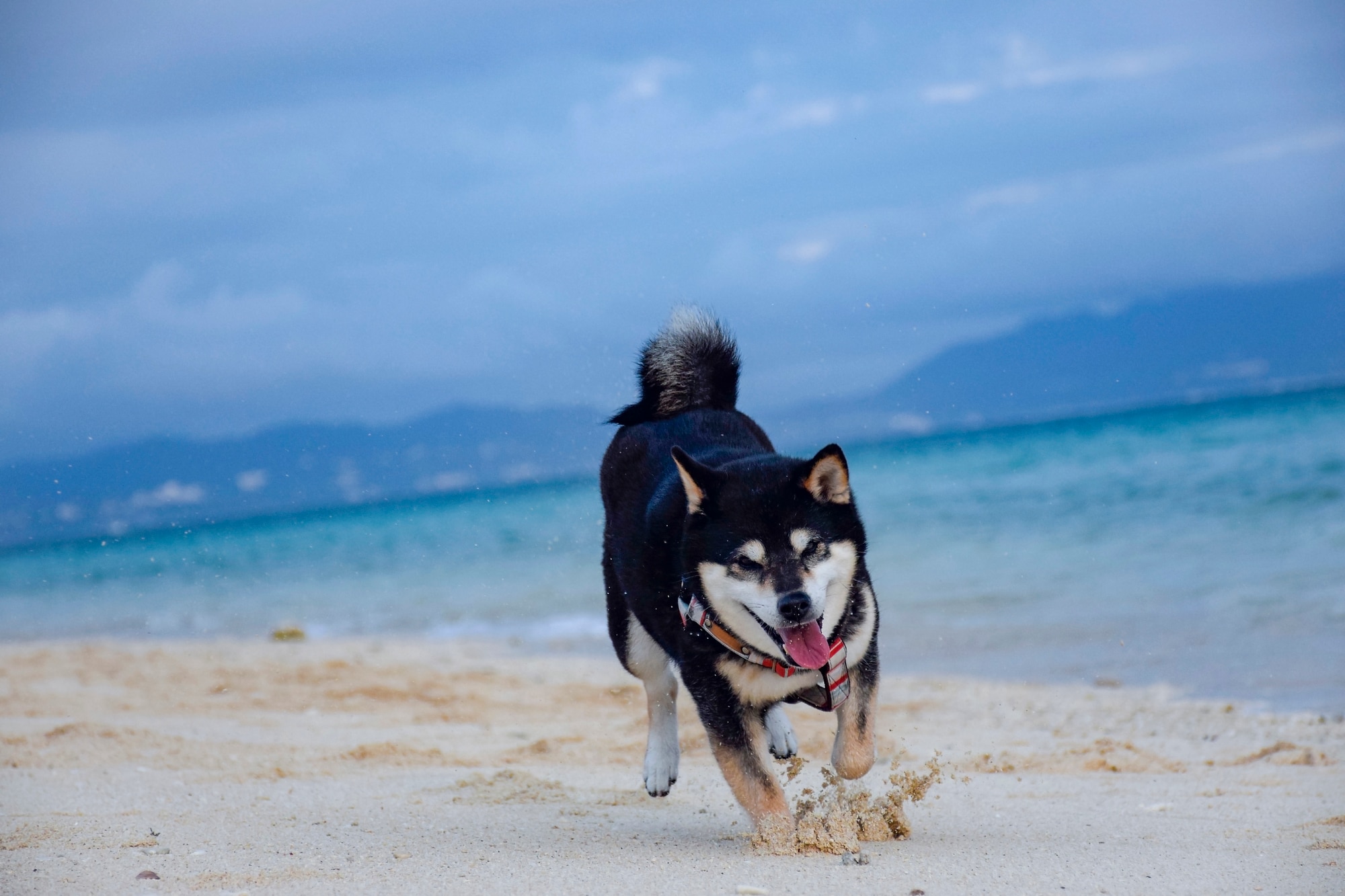 The Top 7 Best Beaches in Okinawa, Japan's Island Paradise
With clear blue waters rich in coral and marine life, soft, sandy beaches that disappear into the horizon and a rich cultural history distinct from the mainland, it's no wonder the Okinawan coastline is consistently ranked among Japan's top beaches. Whether you're looking to explore the tide pools and comb the shores or dive right in with full snorkeling gear, the region is a paradise for beach lovers. These top seven are the best beaches in Okinawa.
table of contents
[x] close
The Top 7 Best Beaches in Okinawa, Japan's Island Paradise
Kouri Beach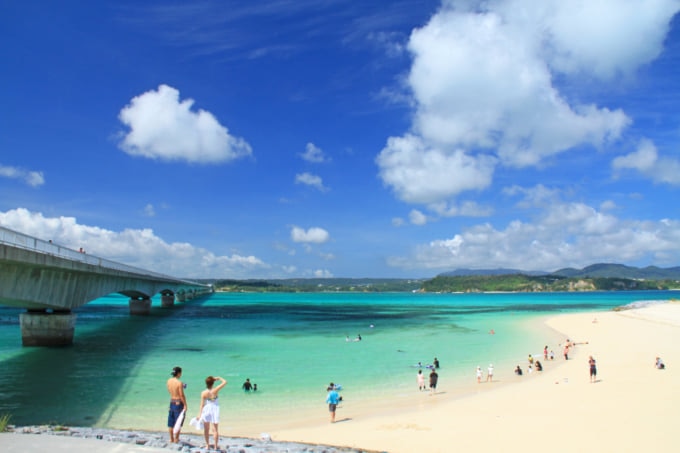 Just north of Yagaji Island near Okinawa's main island, a short drive over one of the world's longest sea crossings will take you to Kouri Island. Rumored to have some of Japan's most beautiful ocean views, Kouri Island is renown for the rich variety of marine life which thrives there. Of all the island's sandy shores, Kouri Beach is the most beautiful, with its shallow, warm and inviting waters making it perfect for swimming. Tokei Beach is great for snorkeling, while Tinu Beach is a popular sightseeing place for its iconic heart-shaped rocks, though not as ideal for swimming because of its small size and pesky population of jellyfish.
Nishihama Beach
Okinawa's Nishihama Beach was named the World's Best Beach by Trip Advisor's Traveler's Choice Award in 2017, and consistently ranks among Japan's top ten beaches. This gorgeous one-kilometer stretch of sandy shores is blessed with clear blue skies and shimmering turquoise waters. There are no facilities here, so visitors can enjoy the region's natural scenery undisturbed.
Nagamahama Beach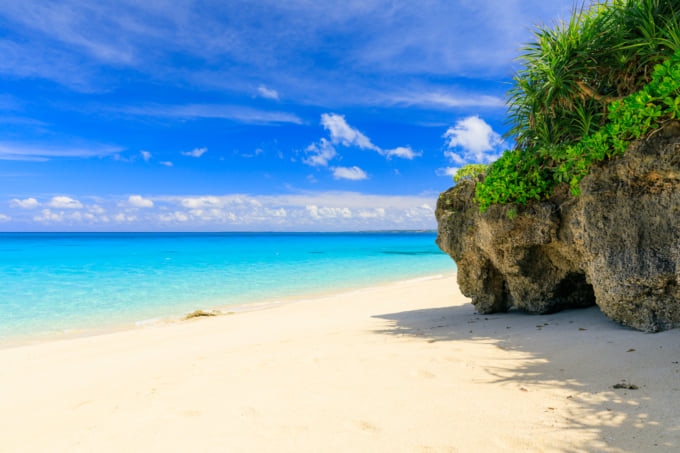 On Kurima Island southwest of Miyako's main island, Nagamahama's natural coastline offers stunning ocean views and coastal scenery. The superfine sand is ideal for long strolls, beachcombing or just relaxing by the shoreline. Kurima Island and Nagamahama Beach are just across from another of Japan's most famous beaches, Yonaha Maehama Beach, accessible via the Kurima Bridge sea crossing.
Yonaha Maehama Beach (Maibama Beach)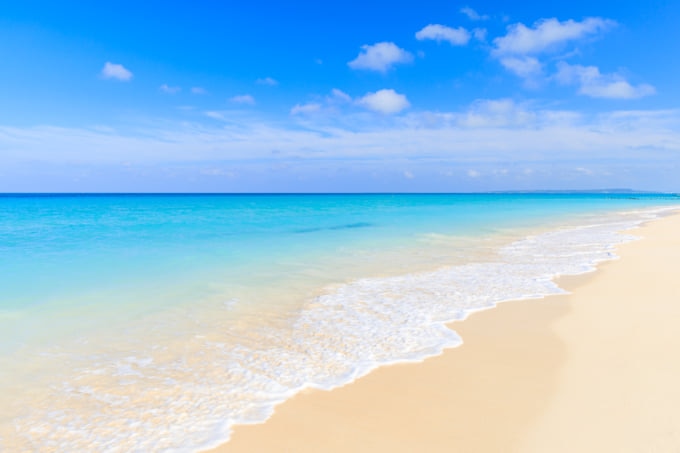 Locally known as Maibama Beach, Yonaha Maehama Beach is accompanied by sparkling, sky-blue ocean and buttery-soft sand that stretches for over six kilometers. In 2014, it was named Japan's Best Beach by Trip Advisor's Traveler's Choice. The calm waters of Yonaha Bay make Yonaha Maehama Beach ideal for families with small children.
Mibaru Beach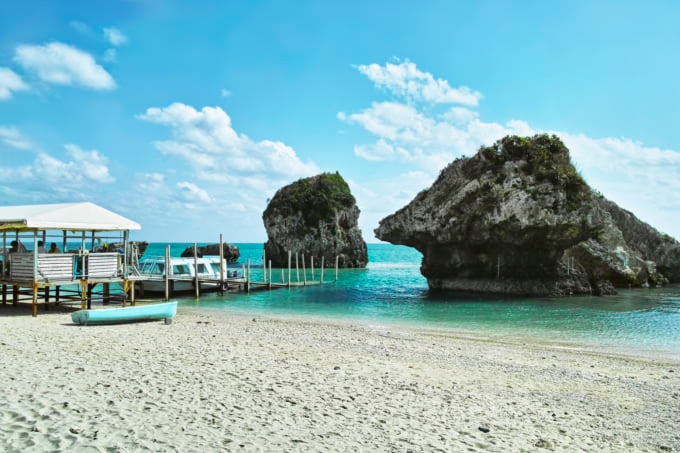 On the southern end of Okinawa's main island, Mibaru Beach is known for its gorgeous natural landscape and unrivaled coastal views. The waters are great for boating and other watersports, such as the glass-bottomed boat rides for viewing the undersea world. Mibaru Beach is also great for swimming and snorkeling, and during low tide, exploring the tide pools is a fun way to pass the time.
Nishibama Beach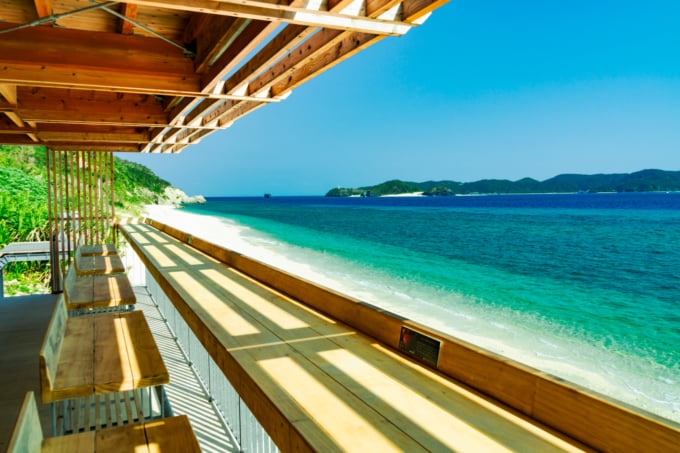 The natural scenery of Aka Island's Nishibama Beach is breathtaking, with rolling green hills, alabaster sands and deep turquoise waters against a clear blue sky. Located in the Kerama Islands, the region is famed for its coral reefs, cave diving and sea turtle habitats. Nishibama Beach is among Kerama's most beautiful beaches, and is ideal for swimming, snorkeling and freediving.
Hatenohama Beach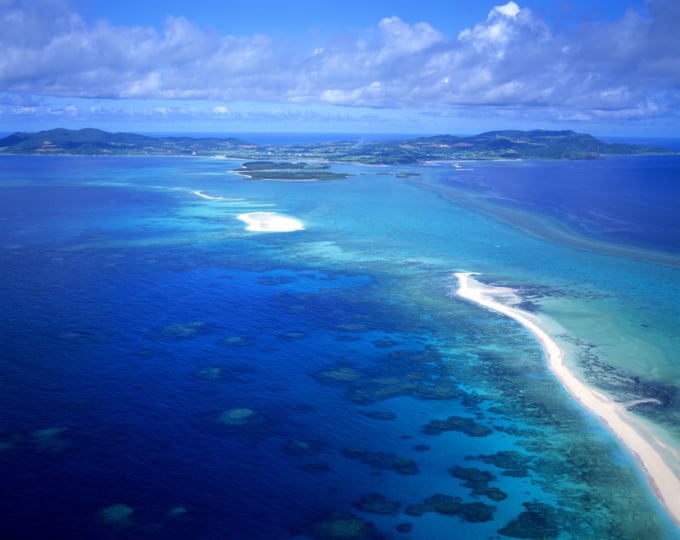 The remote Hatenohama Beach is actually a sandbar located off the coast of Kume Island, and is only accessible by boat. Tours are offered by several companies on the larger island for about 4000 yen per person. It's a popular spot for snorkelers because the shallow waters off the northern side of the sandbar are rich in marine life. Despite its remote location, Hatenohama Beach is equipped with washroom facilities, but not much else.
In Conclusion
These top seven beaches in Okinawa are typical of the region, with its warm climate, turquoise waters and shores lined with soft-as-silk sand. The Okinawan Islands are the former territory of the lost Ryukyu Kingdom, and its residents are proud of their heritage as well as their homeland's stunning natural scenery. As Japan's tropical island paradise, Okinawa's beautiful beaches are ideal for your next resort holiday, diving trip or surfing getaway.