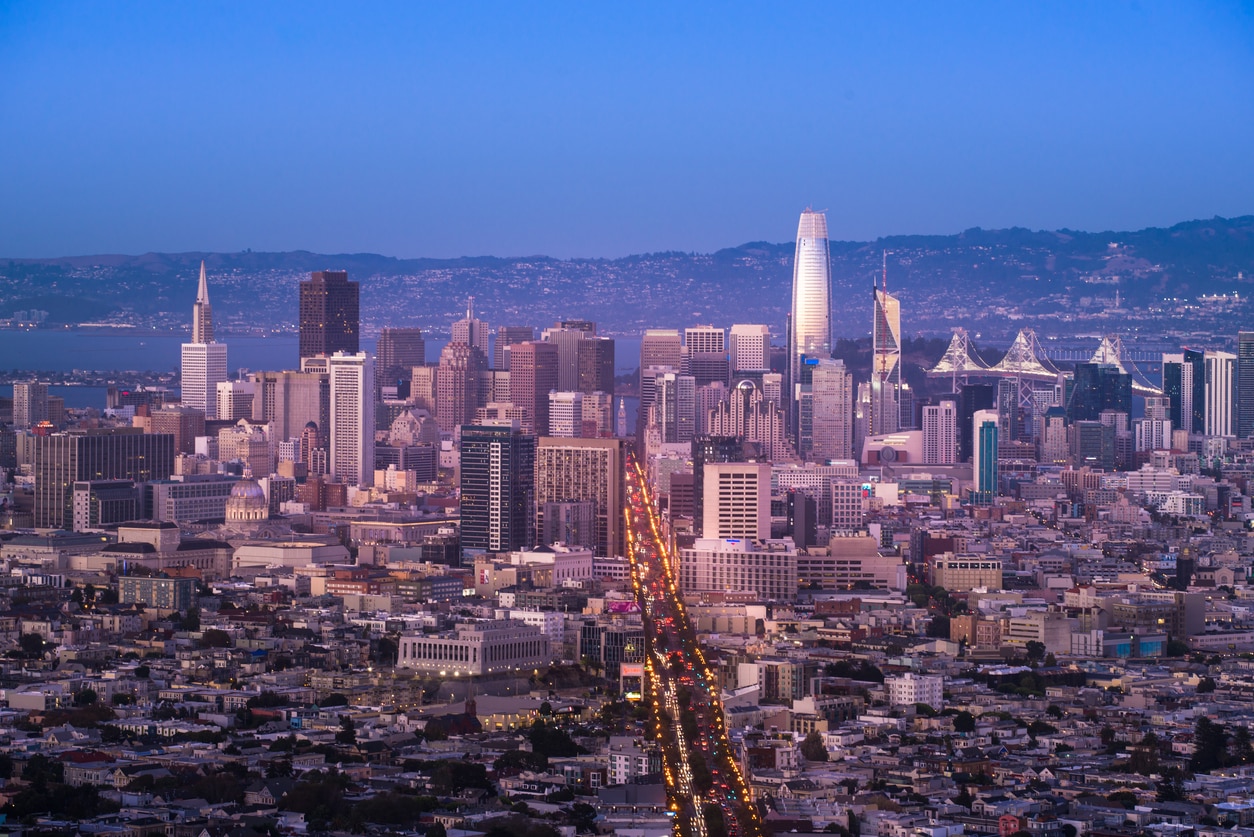 The Top 7 Things to Do in San Francisco for Free
Finding things to do for free in San Francisco can be a bit of a challenge without prior research. After all, with 25 million people visiting The Golden City each year, there are tons of costly tourist attractions begging for a slice of any visitor's travel budget. However, if you're looking to save money without having to miss out on an adventure exploring this beautiful city, you're in luck. We've compiled this list with a budget-friendly mindset, so that you can truly enjoy a cost-effective vacation in the lovely city of San Francisco.
table of contents
[x] close
The Top 7 Things to Do in San Francisco for Free
Golden Gate Bridge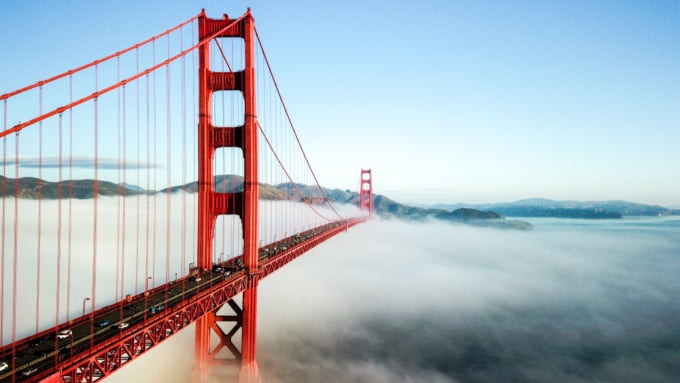 Photo by titipongpwl/Shutterstock
The Golden Gate Bridge can be seen from almost every street corner and every park around San Francisco. If you're not already familiar with this iconic Californian bridge, you're in for a treat. The best way to really appreciate the Golden Gate Bridge is to get up close and personal. Pedestrians can utilize the path along the side of the vehicle lanes to overlook the bay and cross the overpass. For added fun, try renting a bike on Lombard Street and pedaling across the bridge around sunset. And if you're looking for postcard-worthy photos, try heading to the Marin Headlands for some great views of the Golden Gate Bridge from a distance.
Fisherman's Wharf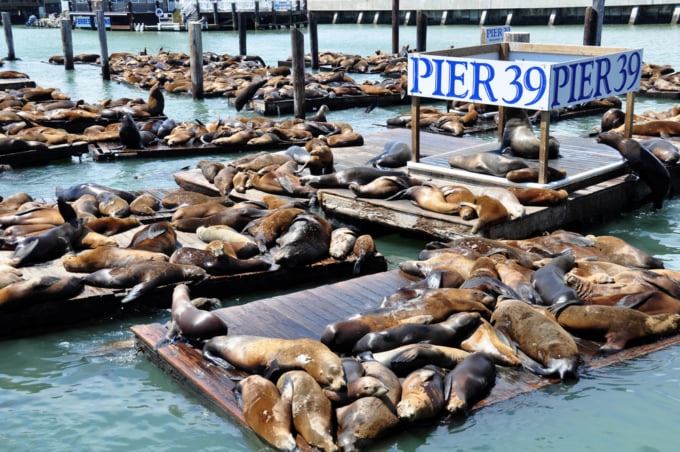 Photo by Jeff Whyte/Shutterstock
As one of the busiest epicenters of activity in San Francisco, the Fisherman's Wharf draws tourist for plenty of good reasons. It's one of the most successful open-air seafood markets in the nation. But even if you're not particularly fond of the large crowds frequenting this area, or even the various types of seafood available, the Fisherman's Wharf should still be on your list for must-see free attractions. Along Pier 39 you'll be able to see a gathering of some of the local sea lions that call the San Francisco Bay their home. It's a free viewing area for some of the most majestic sea animals the bay has to offer.
Twin Peaks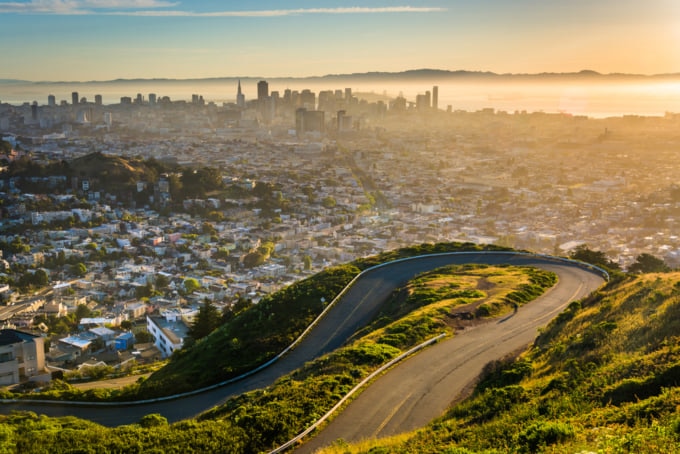 Photo by ESB Professional/Shutterstock
Most likely you've witnessed the scenic views found atop Twin Peaks in a variety of movies and television shows. As one of the most romantic locations in the area, as it overlooks the city of San Francisco, this free attraction definitely shouldn't be missed. There's no cost to drive to the top, or to hike the 3.8 mile loop trail around the park. Take in the jaw-dropping 360 degree panoramic views and you'll see why this tourist attraction is highlighted as one of the best free attractions. The sights are simply out of this world. For added visual enchantment, try visiting when the sun sets and the thousands of twinkly lights glowing from the distant buildings start to turn on.
Golden Gate Park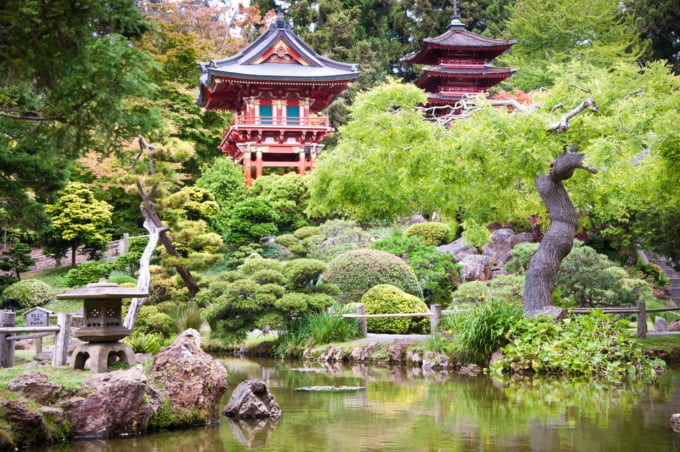 Photo by CatchaSnap/Shutterstock
There's a lot that Golden Gate Park has to offer, especially for budget-conscious visitors. Take a leisurely stroll through the Japanese Tea Garden in the park. Admire the beauty of rare and exotic plants in the Conservatory of Flowers, which is free to all visitors on the first Tuesday of every month. With over a thousand acres of public grounds, it's even possible to find a small parcel away from the crowds to set up a picnic blanket and relax. Spending a large amount of the day is easy to do here, so make sure to plan accordingly. On particularly sunny days, the unique features of the park are made even more beautiful.
Chinatown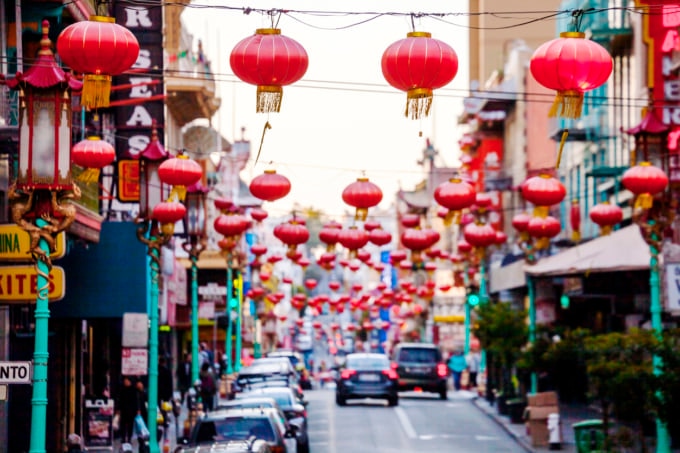 Sure, there's usually a Chinatown district in almost every popular American city, but the one in San Francisco is unusually special. The Golden City's Chinatown is one of the largest and most established Chinese districts outside of Asia. With 24 city blocks to explore, it's easy to get lost in a world amongst hundreds of Chinese lanterns hanging above the street. Although it's very likely to tempt you in to spend, the smells of Peking duck and fried spring rolls are absolutely free. If you're in for more sumptuous smells, make sure to check out the Golden Gate Fortune Cookie Factory. Don't forget to pose for a selfie in front of the two iconic stone lions guarding the Chinatown Gate as well.
Alamo Square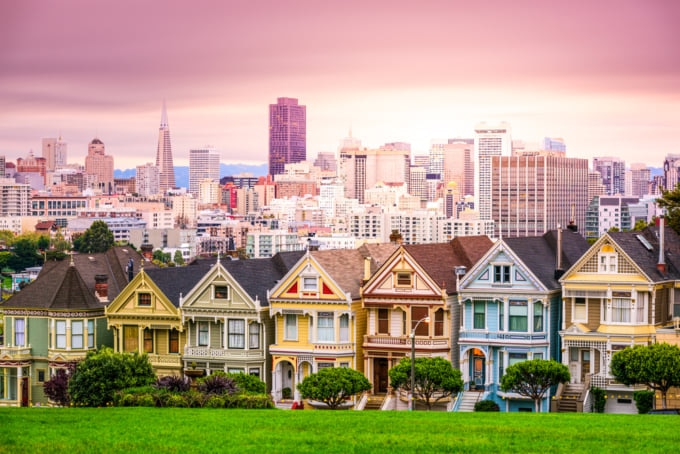 Photo by Sean Pavone/Shutterstock
Who hasn't heard of the television show, Full House? The cast touched the hearts of millions of Americans tuning in weekly for new episodes. From the Olsen twins, John Stamos, and of course, Bob Saget, Full House was a staple in American entertainment for nearly a decade. Do you remember the scene during the opening credits where the Tanner family shares a picnic in front of beautiful Victorian and Edwardian homes? This exact filming location can be found in San Francisco's Alamo Square. This free park can be found at the corner of Hayes and Steiner Street. Sit in front of the iconic homes called the 'Painted Ladies,' just like the Full House cast did all those years ago. Even if you've never seen the show, it still makes for a beautiful view.
Coit Tower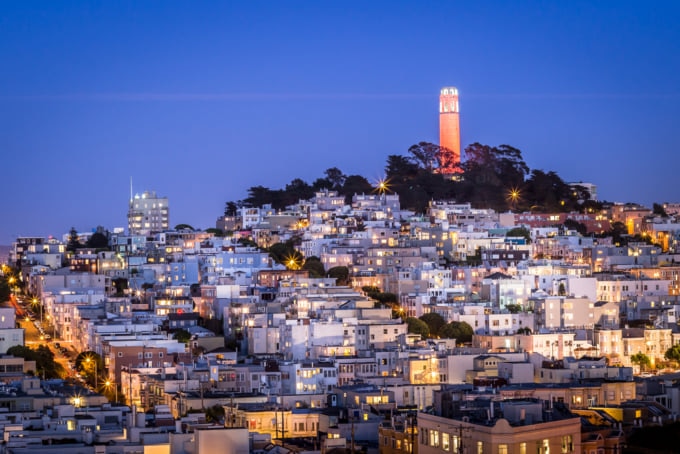 Photo by Engel Ching/Shutterstock
Coit Tower sits at the top of Telegraph Hill in the city's Pioneer Park. Built between 1932 and 1933, the Coit Tower was dedicated to the volunteer firemen who had died in San Francisco's five major fires. Visitors in search of a free attraction will take enjoyment in viewing the multiple Depression-era murals in the lobby. For a more physically-demanding, yet rewarding challenge, taking the hidden steps along Filbert Street make for a thrilling trek to the top. For an alternative experience hiking down, take the Greenwich Stairs down to find spectacular views of the Golden Gate Bridge in the distance. The best part is, the entire experience is absolutely free.
Seeking more?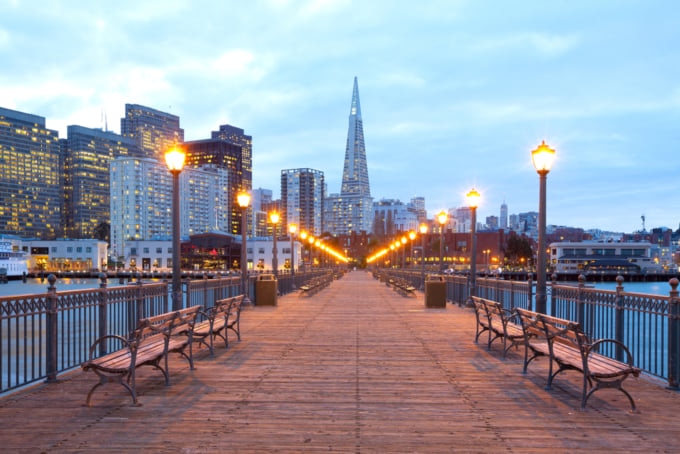 Photo by Jose L. Stephens/Shutterstock
If you're still craving more from the city, or you've managed to see everything on this list already, there is plenty more to do for those seeking free attractions. Try taking a stroll along the waterfront of the San Francisco Bay on the Embarcadero. There are numerous sculptures to see here, including the famous Cupid's Span statue. You could also check out the largest beach in San Francisco, Ocean Beach, to soak up some of the sun's rays and swim in the warm Pacific waters.
Conclusion
Keep in mind that the city is not the most favorable for walking due to its steep hills, and that you may wish to budget for a rental vehicle or paid service, like Uber or Lyft. However, with so much to do in San Francisco for free, you'll find that there's no shortage of activities to make your vacation as cost-effective as possible. We hope that this guide has given you some inspiration, and perhaps most importantly, saved you some money on your trip to San Francisco.