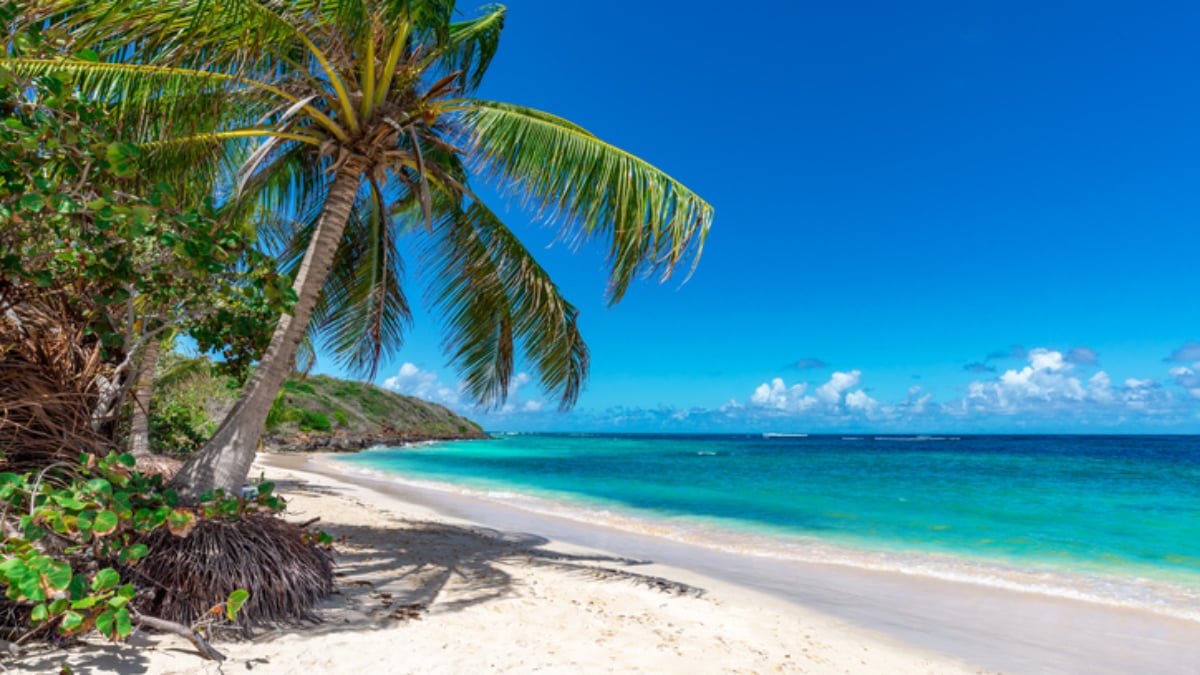 How to Spend 24 Hours or Less in Cebu
One of the most popular destinations in the Philippines, Cebu is full of things to do, from the lively city and its delicious food to the surrounding tropical islands and beaches of paradise. As the hub for local carrier Cebu Pacific, Mactan–Cebu Airport is often a gateway for those traveling to some of the smaller islands around the huge archipelago of the Philippines. For those with a long layover or only time to spend a day in the area, here's the best ways to spend 24 hours in Cebu and Mactan Island.
table of contents
[x] close
How to Spend 24 Hours or Less in Cebu
Where to Eat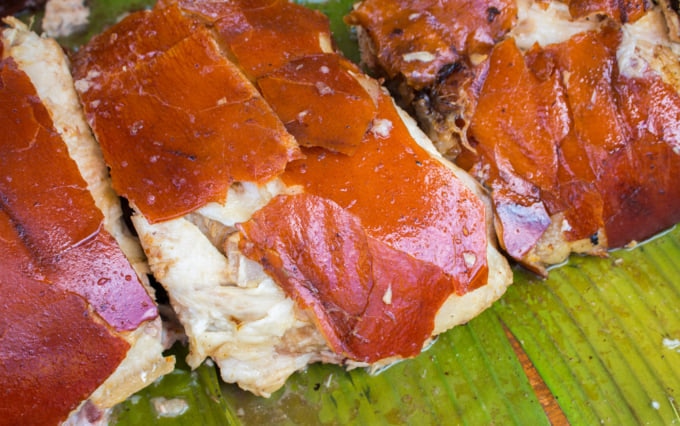 Unless you've somehow managed to fill up on airport food, most visitors arriving at Mactan-Cebu Airport will most likely get off the plane feeling hungry. Luckily the airport is surrounded by restaurants offering up Cebu's most famous food, lechon. This spit-roasted pig filled with various herbs and spices is known for its delicious flavor and super crispy skin, and should be the first thing you fill your belly with when landing in Cebu. It doesn't matter whether you've landed at breakfast time or an awkward eating hour like 4 PM, you're on holiday and Cebu's roast pork can and should be eaten anytime.

Don't waste time figuring out where to go, just head down the road from the airport to Rico's Lechon, which most locals swear by.
Things to Do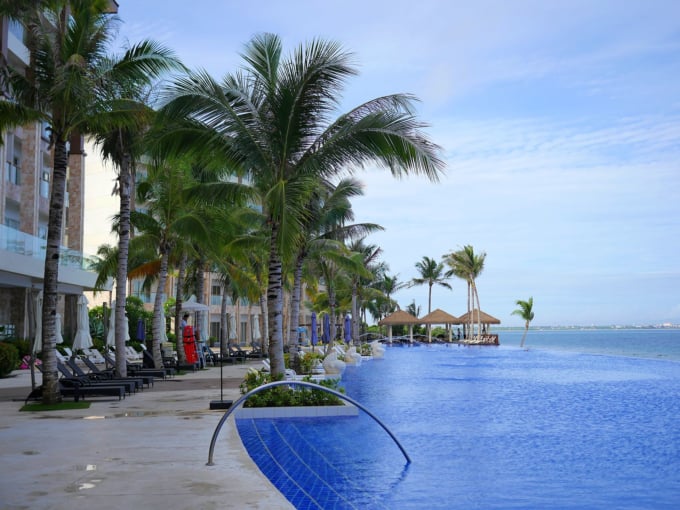 Apart from those arriving very early in the morning, with less than 24 hours in the area, it's not really enough time to take an island hopping or diving with whale sharks tour that Cebu is well known for. Instead utilize the airport's vicinity to Mactan Island's numerous luxury resorts to head to one of the private beaches. If you're staying the night you can book a room at one of the resorts which comes with access to the pools or beach facilities. If you're flying out before the night comes, most of the resorts offer day packages which can include a buffet lunch along with the private beach access.

While most of the island hopping tours start at 8 or 9 AM in the morning and last until late afternoon, some companies allow for an afternoon tour. You can also take sunset viewing boat tours and tours to take you to specific diving locations, if you're an experience diver. For whale sharks, the location is quite far from Mactan and Cebu city (around three to four hours drive) so with such a short trip it's not really feasible unless you have a few days. There are a number of tour companies that can arrange day tours in Cebu, most hotel concierges will also be able to arrange a tour for you too. Be aware though, especially if you only have one day that tours can often be canceled due to weather conditions so it's always good to have a back up plan.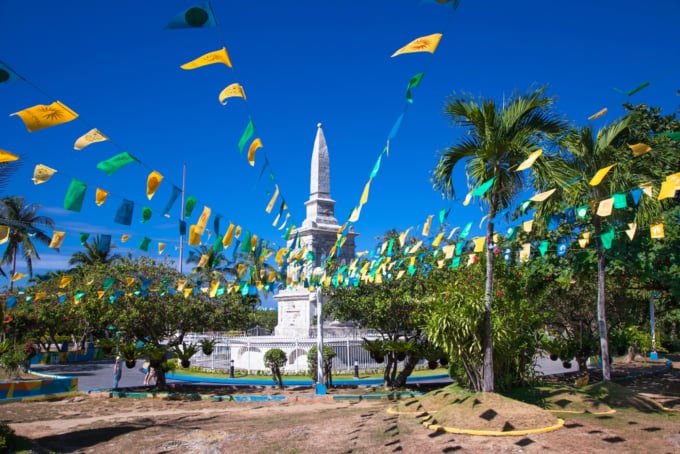 Photo by Aleksandar Todorovic/Shutterstock
If your resort of choice is around Punta Engano, where most of the luxury hotels are found, ask your taxi driver to stop off at Mactan Shrine. It's on the same road so won't need a detour and consists of some of Mactan's only historic points, the Lapu Lapu Monument and Magellan Shrine.
What to Do at Night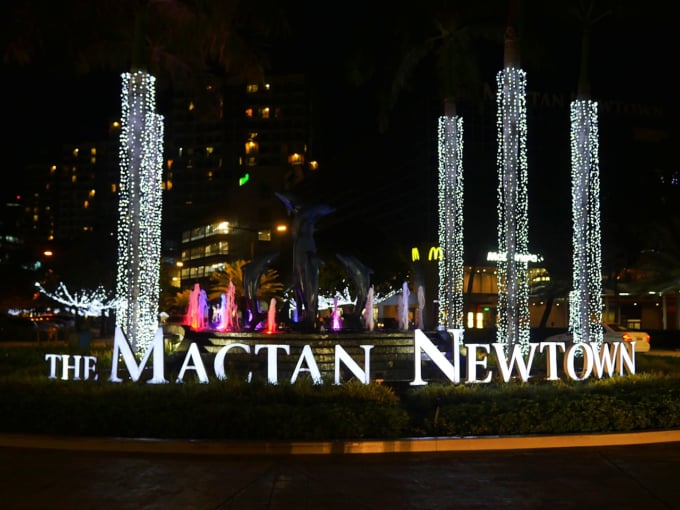 While some might be content with sitting down for dinner at the resort, prices will be high and usually more focused on western food. Dusit Thani's Sunset Bar offers a few delicious local dishes which are worth the higher price, however it's best to head out of the hotel to somewhere more unique. If you're looking for a local haunt with a chilled out vibe, check out Mactan Alfresco in Mactan Newtown, however it can be a little dull and spiritless on weekdays. A little further away is Lantaw Native Restaurant, which has a much more attractive ambiance and views out over the ocean.

For nightlife, head to one of the beach clubs such as Ibiza Beach Club or Azure Beach Club. Food and drinks are a little pricey, but it's worth it for the atmosphere and Instagrammable surroundings. Most of the major nightlife such as nightclubs is limited to Cebu city. If that's a big draw for you then it might be better to book a hotel in the city, however be warned traffic can be bad and often takes two hours to drive there from Mactan.
Picking Up Souvenirs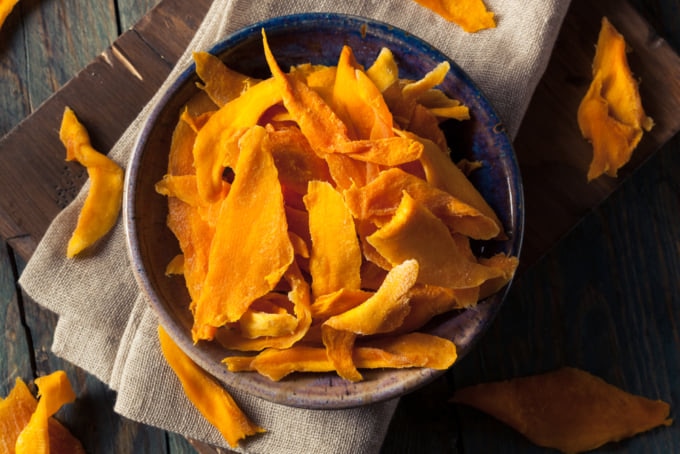 Photo by Brent Hofacker/Shutterstock
As you might expect from the Filipino capital of tourism, Cebu-Mactan Airport is almost unbearably expensive for buying souvenirs to bring back. Prices are five to ten times what you'd pay at the supermarket (think 50 USD for a few packets of dried mango), so unless money is no issue or you really don't have any time left, it's best to plan a visit to a supermarket or one of the malls near the airport.

For those heading to the airport from Punta Engano's resorts, Mactan Newtown has a supermarket (Shopwise) and 7/11 where you can buy snacks and dried mango which Cebu is famous for. Mactan Marina Mall is also just down the road from the airport, with a much larger supermarket and a few restaurants for those with a little time to kill. You'll also find clothes and other souvenirs here that aren't even available at the airport. If you haven't had any fresh mango yet, get some here. Cebu's mangos are incredibly delicious and while the dried ones are good too, nothing compares to a fresh mango. There's also the Island Central Mactan Mall across the road if you need to do some more shopping.
Where to Stay
If you're not really that bothered about heading to the beach or tropical islands, staying in Cebu city offers a more varied list of things to do than on Mactan Island. While it can take up to two hours during rush hour and in the evening, if you're heading out of the airport at a normal time, it usually takes about 30-50 minutes. Try to find a place near one of the famous malls in the city. While it might seem odd to stay near a mall on your holiday, these are where you'll find some of the best restaurants and is generally where most locals go to hang out. Ayala Center and SM City are two of the most major and each have some great places to eat and chill out.

For those on a little shorter time restraint, or just don't want to travel too far from the airport, there are two places in the airport complex. Aerotel Cebu is in the international terminal and offers small rooms with a minimum stay of six hours. A short walk from the domestic terminal is the Waterfront Airport Hotel, which includes a casino, swimming pool and restaurants. The onsite restaurant UNO is a little expensive but well worth it with a range of delicious local Filipino favorites to try.
Be Aware
Scams and price-hiking locals are common in Cebu due to the large influx of unsuspecting, foreign tourists coming through here. As soon as you head out of the airport, you'll see a row of yellow taxis. The touts will push for you to take them and usually quote a high price claiming they can't use the meter that most travelers won't really know if it's expensive or not. Avoid these and take one of the white taxis instead, making sure to check they can use the meter before getting in. Prices will usually cost around 200-300 pesos to the city or Punta Engano, whereas the yellow taxis will often quote up to 600 pesos. The nearby Rico's Lechon or Marina Mall shouldn't cost any more than 100 pesos.

If you're looking to buy something at one of the city's markets, it might be best to check for current prices online first, most locals will put their prices up as high as they think they can get away with offering tourists.
Conclusion
While it's advisable to spend a few days at least while in Cebu, if you're just passing through and transiting, there's still a lot you can fit into 24 hours while in the area.