Hawaii: Mountains, Beaches and Adventure this Paradise on Earth Has It All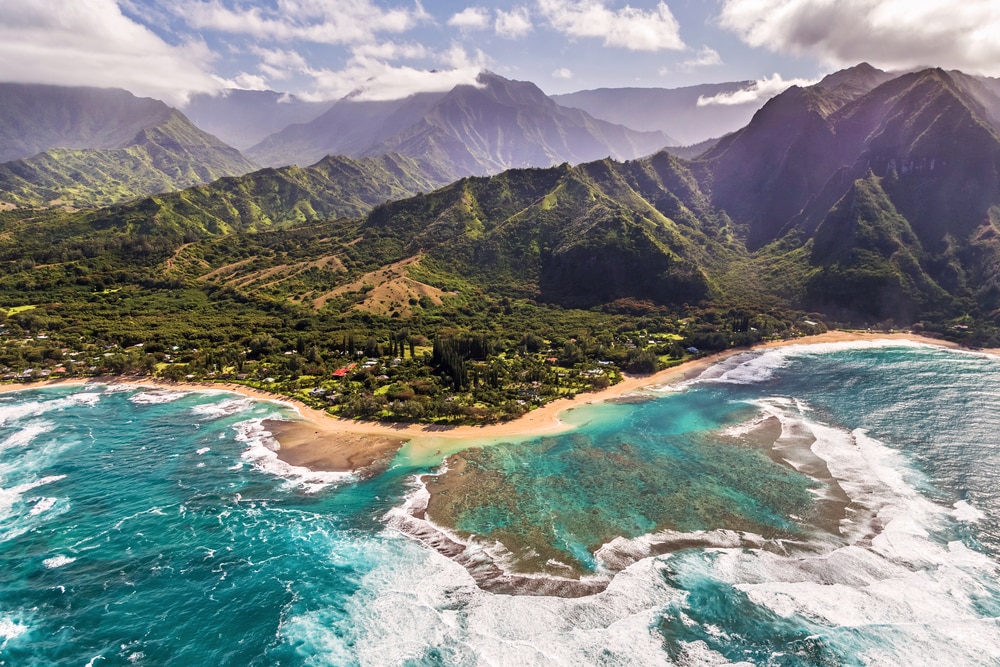 Photo by Pierre Leclerc/Shutterstock
Deep in the Pacific Ocean, between Japan and the US mainland, Hawaii is commonly described as paradise on earth for its gorgeous beaches, stunning blue ocean and remarkable mountain scenery. Whether you're trekking through lush green jungles or relaxing on pristine beautiful beaches, Hawaii will captivate the heart of anyone visiting this island paradise. Here's some amazing places to see when you're visiting the pacific islands.
[x] close
Hawaii: Mountains, Beaches and Adventure this Paradise on Earth Has It All:table of contents
1. Waimea Bay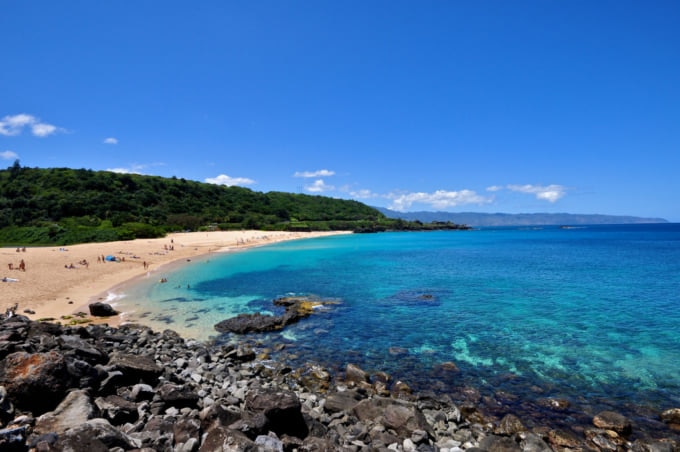 There's no shortage of pristine picture-perfect beaches across the islands of Hawaii, but Waimea Bay in Oahu's North Shore area is one of our favorites. Waters are crystal clear with a gorgeous shade of blue and the sands are unblemished and picturesque. It's usually quite uncrowded but easily accessible from Honolulu at just over an hour drive away. In winter it's also a popular surfing spot as the location often gets high waves perfect for the more advanced wave riders.
Name:USS Arizona Memorial
Address:USS Arizona1 Arizona Memorial Place, 1 Arizona Memorial Place, Honolulu, Oahu, HI
Related Site:https://www.nps.gov/valr/index.htm
2. Hawaii Volcanoes National Park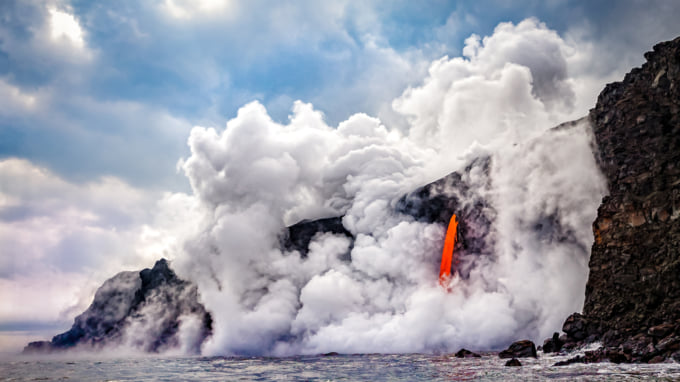 Photo by jo Crebbin/shutterstock.com
Hawaii Volcanoes National Park is home to two active volcanoes: Maunaloa and Kilauea, which was one of the most active volcanoes in the world when it erupted almost constantly from 1983 till August 2018. The park offers an insight into the awe-inspiring natural volcanoes of Hawaii along with the stunning volcano scenery. The area has some difficult rocky terrain and so might not be suitable for the elderly or children. Be sure to check in advance if the park is open, as it can close abruptly in case of reports of volcano activity,



Name:Hawaii Volcanoes National Park
Address:Volcano National Park, Hawaii Volcanoes National Park, Island of Hawaii, HI
Related Site:https://www.nps.gov/havo/index.htm
3. Diamond Head State Monument
One of the most iconic landscapes around the islands of Hawaii, Diamond Head is a volcanic cone located next to the main city of Honolulu. Hiking to the top will reward you will stunning views over the city and surrounding landscape of Oahu. The trail is quite steep however and can be difficult during the hot summer weather so make sure you're prepared before setting off!
Name:Diamond Head State Monument
Address:18th Ave., Waikiki, Honolulu, Oahu, HI
Related Site:http://dlnr.hawaii.gov/dsp/parks/oahu/diamond-head-state-monument/
4. Battleship Missouri Memorial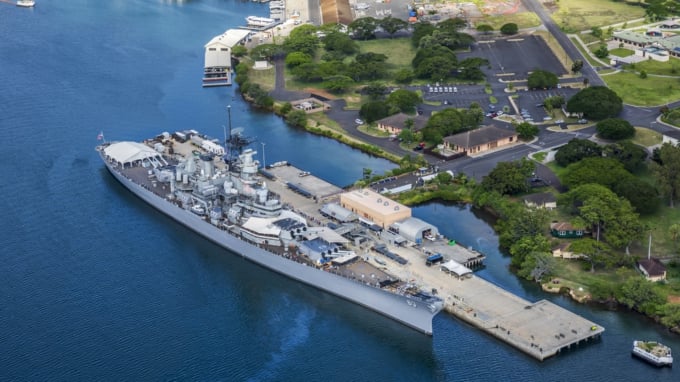 Photo by Ppictures/shutterstock.com
Battleship Missouri Memorial has a significant place in the hearts of the people of Hawaii. The ship is well known as the site where the Empire of Japan officially surrendered, ending World War II. Briefly reactivated to take part in the Gulf War against Saddam Hussein's Iraq in 1991, the ship then return to Pearl Harbor in Hawaii and was resigned into a museum ship where it still rests now.
Name:Battleship Missouri Memorial
Address:63 Cowpens St, Honolulu, Oahu, HI
Related Site:https://www.ussmissouri.org/
5. Hawaii Tropical Botanical Garden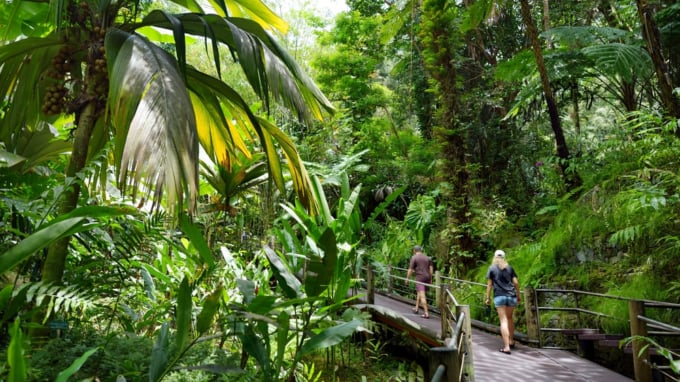 Photo by MNStudio/shutterstock.com
A perfect escape to see Hawaii's diverse, colorful flora. Hawaii Tropical Botanical Garden offers a lovely walk through a beautifully maintained tropical rain forest. As you walk through the gardens you'll also come clearings which provide stunning views of Onomea Bay. The area is used as a living seed bank to preseve, monitor and study plants that are rapidly disappearing from rain forests around the world.

Name:Hawaii Tropical Botanical Garden
Address:27-717 Old Mamalahoa Hwy, Papaikou, Island of Hawaii, HI
Related Site:http://www.hawaiigarden.com/
6. Mauna Kea Summit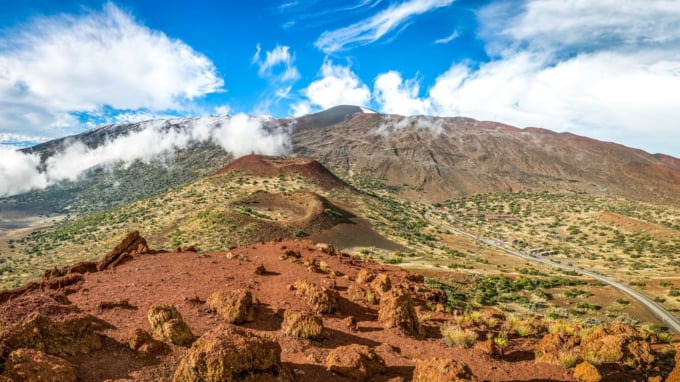 Photo by Mason Lake Photo/shutterstock.com
At over 4,000 meters above sea level, Mauna Kea is the highest point in the islands of Hawaii and offers stunning views of the neighboring volcanoes dotted around the island. As most of the mountain is underwater, when measured from it's starting point below the surface of the sea, Mauna Kea is actually the tallest mountain in the world at around 10,000 meters. Due to the gradual slope of the mountain, you can actually drive all the way to the summit and many visitors plan to get their just before sunrise or sunset for an awe-inspiring view. Unfortunately altitude sickness is a common occurrence so be careful as you are driving to the top. It's advised to stop for a break at the information station around halfway up top adjust a little to the lower oxygen levels.

Name:Mauna Kea Summit
Address:Kailua-Kona, Island of Hawaii, HI
Related Site:http://www.ifa.hawaii.edu/info/vis/visiting-mauna-kea/visiting-the-summit.html
7. Iolani Palace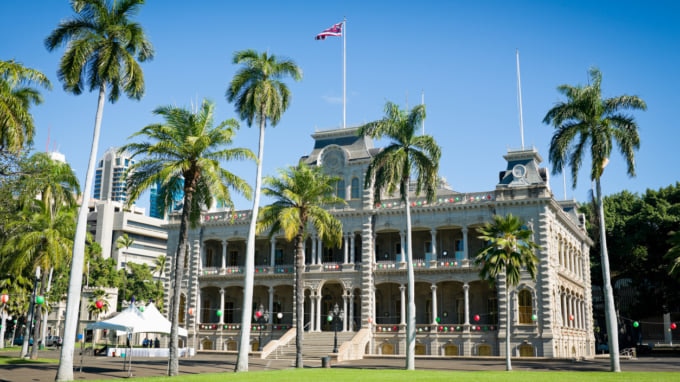 Built in 1882 by the Kingdom of Hawaii's King Kalakaua, the Lolani Palace was the home of the region's last reigning monarchs. The only official royal residence in the United States, the palace tells and shows the story of a bygone era and an important point in history for Hawaii. The building and grounds have been restored but still maintain its original charm and grandeur. Tours of the palace offer an insight to the lavish and splendor of the palace as you can walk around the grand hall and throne room along with other parts of the building.
Name:Iolani Palace
Address:364 S King St, Honolulu, Oahu, HI
Related Site:http://www.iolanipalace.org/
8. Shangri La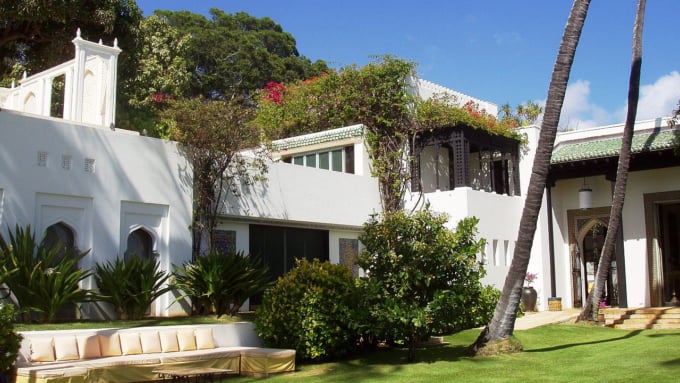 Photo by commons.wikimedia.org
Shangri La hosts the largest collection of Islamic art in the United States. It was once the former summer home of American heiress Doris Duke and some of her collections can be viewed at the museum. The mansion has a spectacular set-up overlooking the Pacific ocean along with a unique architecture and interior decor.



Name:Shangri La
Address:4055 Papu Cir, Honolulu, Oahu, HI
Related Site:http://www.shangrilahawaii.org/
9. Lanai Cat Sanctuary
Feline lovers visiting the island will rejoice at the animal heaven that is the Lanai Cat Sanctuary. The rescue center was started in 2009 by a spirited cat lover who had been looking after some of the numerous street cats found around Lanai. The huge feline family at the center now numbers over 600 cats who are all perfectly healthy and treated with the upmost love and care by the shelter's volunteers.
Name:Lanai Cat Sanctuary
Address:1 Kaupili Road, Lanai City, Lanai, HI
Related Site:http://lanaicatsanctuary.org/
10. Waikiki Beach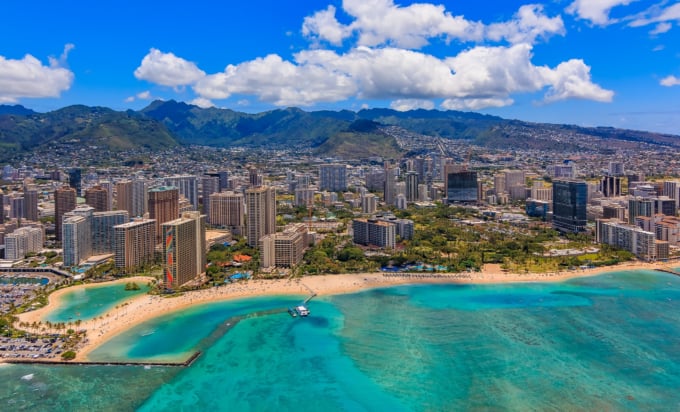 Easily one of the most famous beaches in the Hawaiian archipelago, Waikiki Beach is at the foot of the region's largest city, Honolulu and is a popular respite for many of the city's residents. Although the beach is located right next to the city, Waikiki is still an unblemished picturesque beach with clear waters and fine sand and warrants the short trip for anyone staying in or visiting the city. After relaxing on the beach, head to the adjacent Kalakaua Avenue, which is lined with shops, restaurants and entertainment venues.
Name:Waikiki Beach
Address:Honolulu, Oahu, Hawaii
Related Site:hhttps://www.gohawaii.com/islands/oahu/regions/honolulu/Waikiki


Conclusion
Not only are the islands of Hawaii full of breathtaking scenery, the region has been developed as a perfect tourist destination, ensuring any visit to the islands will be an experience of a lifetime. No matter where in the world you're visiting from a visit to this island paradise will result in a trip you'll never forget.