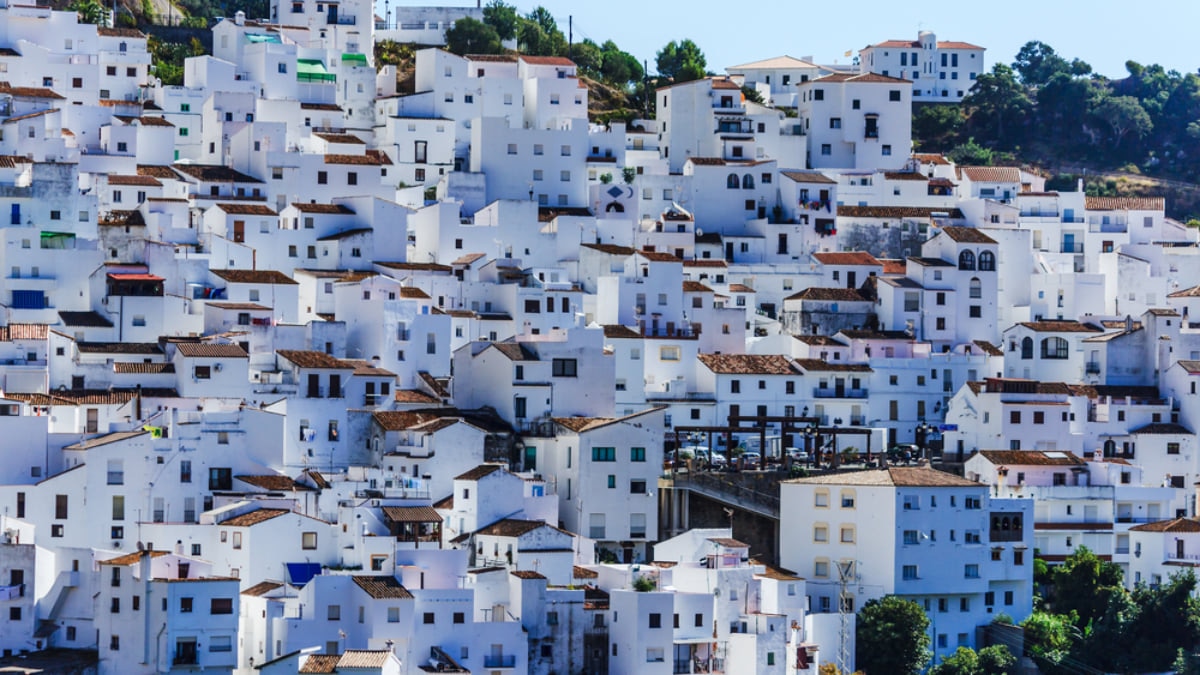 7 Beautiful and Historic Towns to Visit in Southern Spain, Andalusia
A tourism magnet for its beach side resorts and coastal towns, southern Spain offers much more than just its gorgeous beaches. Across the rolling hills and rocky mountains of Andalusia and beyond, there's a number of quaint towns and villages that are well worth checking out.
table of contents
[x] close
7 Beautiful and Historic Towns to Visit in Southern Spain, Andalusia
Ronda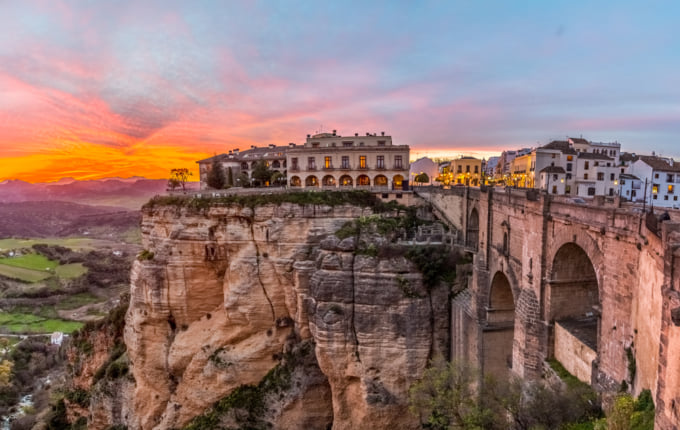 Photo by K. Roy Zerloch/Shutterstock
Full of history and character, Ronda is a stunning town perched at the top of a rocky mountain. Famed for the huge stone bridge traversing across a dramatic gorge, the town offers beautiful views over the surrounding scenery. The small cobbled streets of the town itself are picturesque, lined with white-washed buildings and historic structures dating back to several hundred years ago.

Frigiliana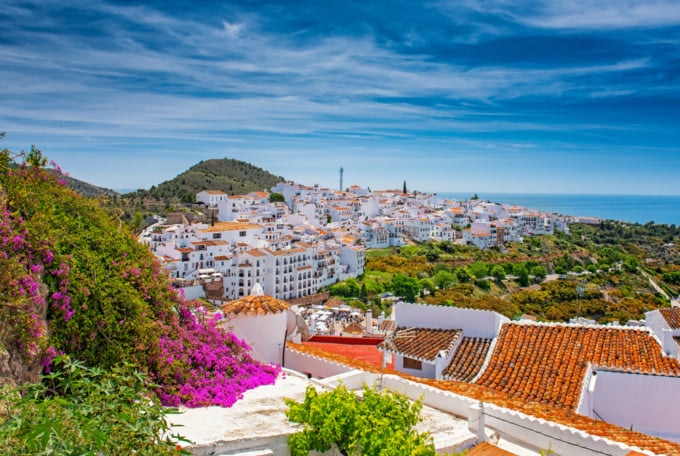 Photo by Botond Horvath/Shutterstock
A short trip from the coast on the Costa del Sol, Frigiliana is nestled in the mountains of Sierra de Tejeda. Often touted as one of Spain's most beautiful villages, winning awards for its appearance of white-washed houses and picturesque mountain backdrop. It's often compared to the similarly pretty towns of Santorini in Greece, however Frigiliana sees much fewer tourists and has much more things to do around the town.
Cordoba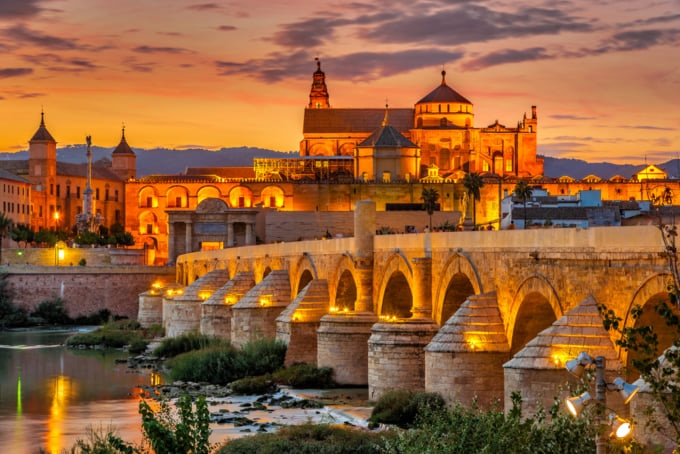 Photo by milosk50/Shutterstock
Most notable for the incredible Mezquita Cathedral, a mosque-turned-cathedral first built by Moorish rulers from North Africa, Corboba is full of beautiful architecture, with many structures left by Moorish rule. The whole city center has been recognized as a UNESCO World Heritage Site for its history and is well worth taking the effort to get there to explore.
Seville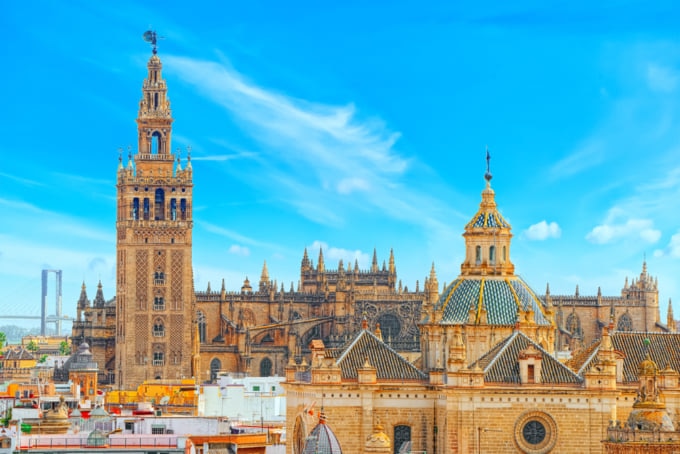 Seville is a wonderland for history lovers, dating back to over two thousand years ago when it was established by the Romans. The city has been an important stronghold for several kingdoms, including the Moors who built the breathtaking Alcázar of Seville, often used in movies sets for its stunning architecture. Seville is also known as the birthplace of Flamenco and is the perfect place to soak in Spanish culture.
Granada
Photo by emperorcosar/Shutterstock
Along with Seville's Royal Alcázar and Cordoba's Mezquita, the sprawling palace complex of the Alhambra in Grenada is another of Spain's most impressive structures. Overlooking the city on a hill with a backdrop of the picturesque Sierra Nevada mountains, the fortress is just as beautiful on the inside with its Islamic-influenced architecture as it is from the outside.
Zahara de la Sierra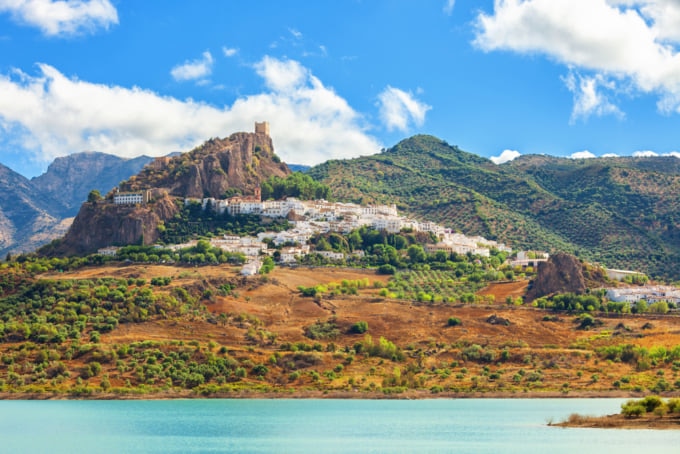 One of the most beautiful villages of the Pueblos Blancos or White Towns of Andalusia, Zahara de la Sierra is another picturesque mountain town overlooking a lake and valley below. While walking along its quaint rustic streets you'll get plenty of scenic views out towards the mountains and the lovely lake. At the top of the town, you'll find remains of a 14th century castle which also has some stunning viewing platforms with vistas of the surrounding area.
Casares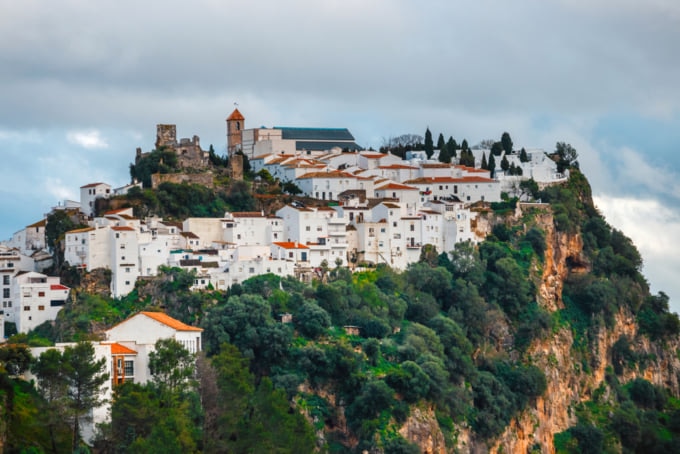 Another of Andalusia's many picturesque white villages, the beautiful castle town of Casares was once an important Roman spa town. While the castle is mainly ruins, there are some towers and walls still remaining, that tower over the top of the village. As the town is high up in the hills, it can provide a welcome respite from the heat of lower coastal towns and cities in Andalusia, temperatures rarely climb above 30 degrees Celsius, even at the height of summer.
Conclusion
If you're planning a summer vacation to the south of Spain, don't forget to check out some of these beautiful towns oozing with history that give the region a definite charm.