Philadelphia : The Home of American Independence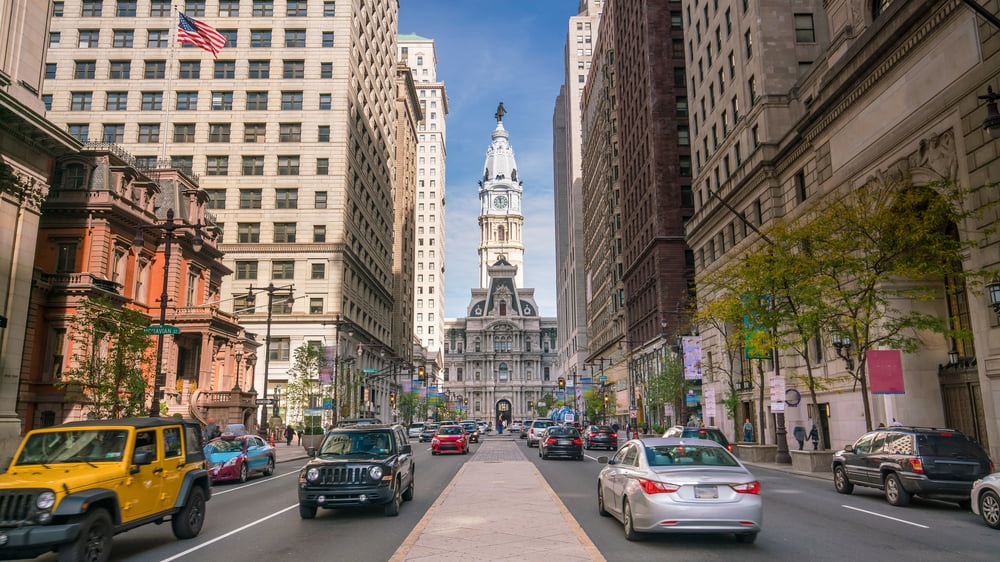 Photo by f11photo/shutterstock.com
Philadelphia on its own is famous for its rich historical urban beauty aside from being Pennsylvania's largest city. The other aspect that makes it famous as a sightseeing destination is the charm of a small town that oozes in its atmosphere. Nicknamed 'Philly' the glamour and culture are among the most intriguing aspect of this city. The progress started following suit since the late 19th century when it started getting industrial expansions. There are many sightseeing places that will have you wandering through Philadelphia, below are some of them:

[x] close
Philadelphia : The Home of American Independence:table of contents
1. Philadelphia Museum of Art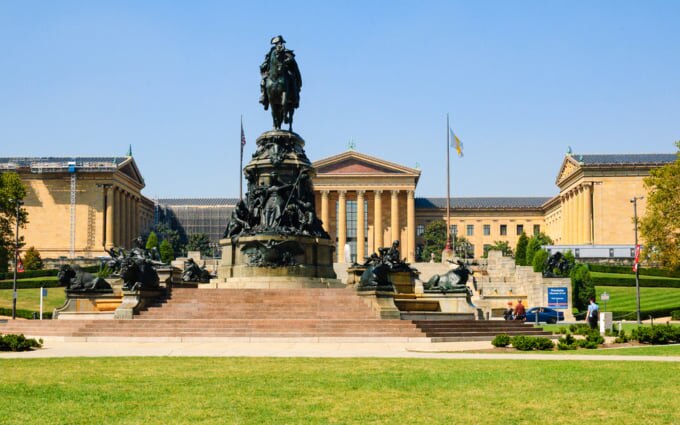 Photo by Zack Frank/shutterstock.com
Philadelphia Museum of Art soars within a lively urban set-up. From the museum, one can get great views of the Fairmount Park as well as the Perelman building. The museum hosts some amazing collections that are very comprehensive and colorful. The exhibits feature paintings as well as sculptures. Aside from the exhibitions, there is also an amazing library that is open to the general public. There is also a nice cafe overlooking the terrace that is worth a visit. Entrance to this museum is charged at $20 per adult.
Name : Philadelphia Museum of Art
Address : 2600 Benjamin Franklin Pkwy, Philadelphia, PA
Related Site : http://www.philamuseum.org/visit/
2. Independence National Historical Park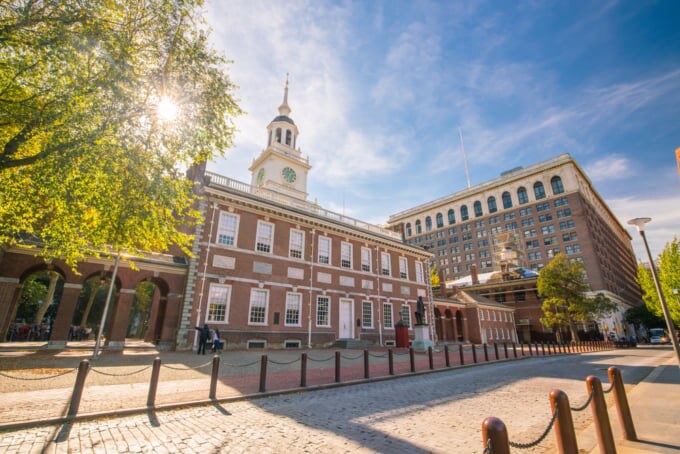 Photo by f11photo/shutterstock.com
Independence National Historical Park is of great importance to the people of Philadelphia. It is the place where the declaration was agreed upon. Found within this place are the liberty bell, Independence Hall, and the tomb of the unknown soldier. Since the place is famous for sightseeing tourists, getting photos can be quite challenging. The busiest times are between 11 am and 3 pm so if you wish to enjoy more it is advisable to get there as soon as it opens. There are no charges to view the liberty bell.
Name : Independence National Historical Park
Address : 143 S 3rd St, Philadelphia, PA
Related Site : http://visitphilly.com/
3. Eastern State Penitentiary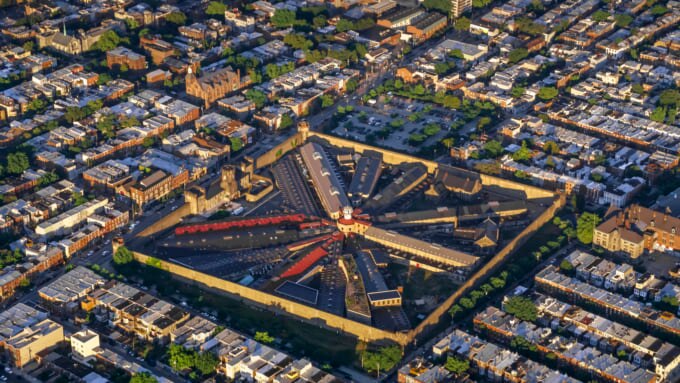 Eastern State Penitentiary is the world's first true penitentiary. This historical building was once the most expensive and well-known prison worldwide. It sits in ruins though well preserved, open for sightseeing my flocks of tourists. There are audio guides which are given to make the experience more interesting as one gets an in-depth knowledge on the prison life, solitary punishment cells, cell blocks as well some of the famous aspects such as Al Capone's cell. The place has a negative atmosphere and may seem creepy since a lot of bad things have happened there. During Halloween, it is converted to a haunted house making the experience more adrenalizing.
Name : Eastern State Penitentiary
Address : 2027 Fairmount Ave, Philadelphia, PA
Related Site : http://www.easternstate.org/
4. One Liberty Observation Deck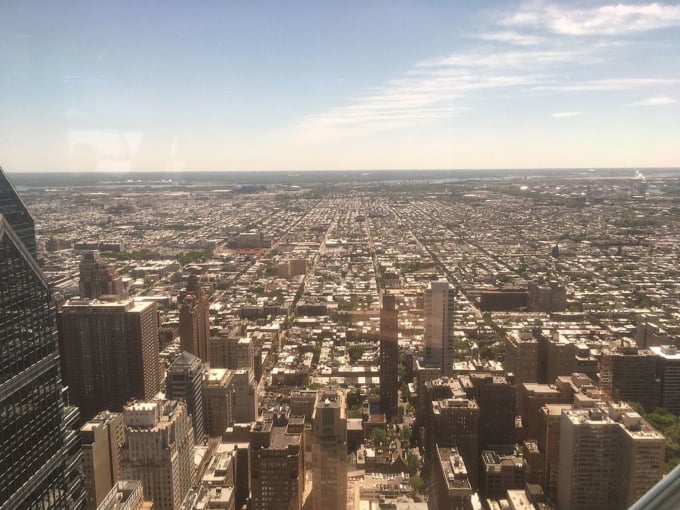 Photo by commons.wikimedia.org
One Liberty Observation Deck located on the 58th floor is the perfect spot to get 360 views of Philadelphia's skyline. Tourists get to learn about Philadelphia from a vantage point of view as well as use the opportunity to capture amazing photos of this magical city. For anyone planning a sightseeing within Philadelphia, it is usually the first place to start. Before you get to the top, the elevator ride up plays videos of great things about Philadelphia giving you some insight on what to expect. Tickets are sold at $14for a single entry or $20 for a double.
Name : One Liberty Observation Deck
Address : 1650 Market St, Suite 5700, Philadelphia, PA
Related Site : https://phillyfromthetop.com/
5. Philadelphia's Magic Gardens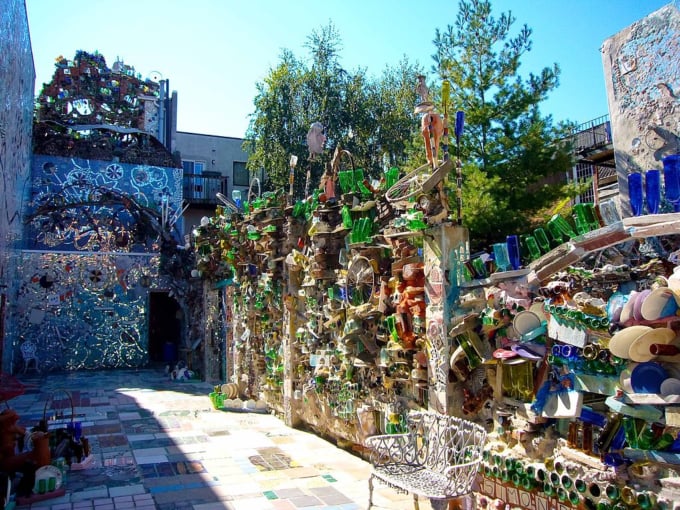 Photo by commons.wikimedia.org
Philadelphia's Magic Gardens hosts a collection of visionary mosaicked art by Isaiah Zagar. It is among the best in Philadelphia to enjoy the largest artwork collection by him. The place has changing exhibitions featured in the two indoor galleries. The interior is one that will leave you mesmerized as the floor is fully tiled with colorful art. The place is hard to miss once on South street as it extends to the public street. Other items you will find include wine bottles which have been used as part of the structure. Entrance may seem pricey but it does a good job promoting the place and the artists.
Name : Philadelphia's Magic Gardens
Address : 1020 South St, Philadelphia, PA
Related Site : http://www.phillymagicgardens.org/
6. Philadelphia Zoo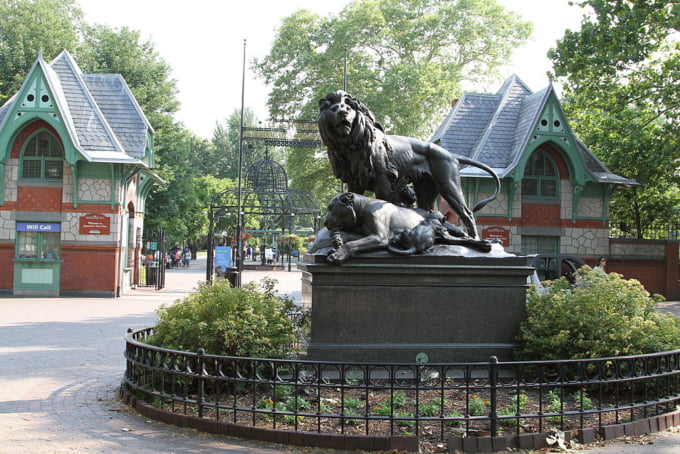 Photo by commons.wikimedia.org
Philadelphia Zoo is a beautiful zoo in Philadelphia. It has some of the most interactive features one can imagine including the zoo360 which allows animals to suspend in the air and get a view of the tourists visiting. There are a variety of wild animals within the oo which makes it a treat for any wildlife lover. Expect some majestic primates, Amur tigers, Red pandas amongst many more other animals. There is even a KidzooU which is an academy showcasing dynamic displays as well as hands-on experiences. The only thing to be cautious about is the parking area which is expensive.
Name : Philadelphia Zoo
Address : 3400 W Girard Ave, Philadelphia, PA
Related Site : https://www.philadelphiazoo.org/Lightbox.aspx
7. Reading Terminal Market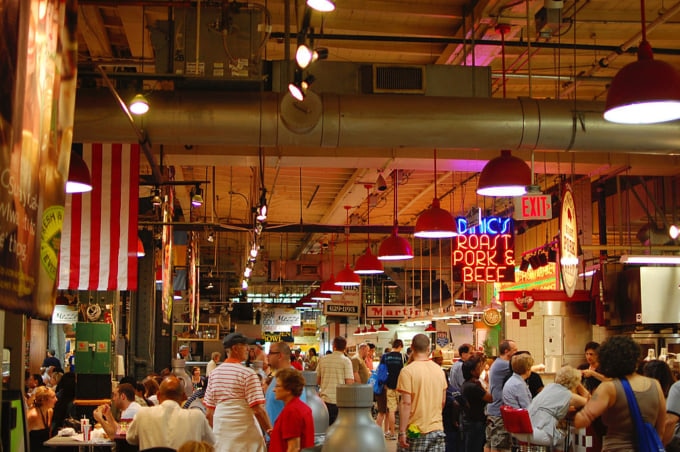 Photo by commons.wikimedia.org
Reading Terminal Market may seem like a market full of bookies but it is quite the opposite. The market is full of foodies with over 80 concessions. The market has been a historical gem for the longest time giving something for everyone to sample. There are plenty of places to sample as a tourist for food and drink. The many vendors hawking vegetables, meat and other food items leave you spoilt for choice as everything seems great. This is the perfect stop for anyone wishing to electrify their taste buds.

Name : Reading Terminal Market
Address : 12th and Arch, Philadelphia, PA
Related Site : http://www.readingterminalmarket.org/
8. National Museum of American Jewish History
Photo by commons.wikimedia.org
National Museum of American Jewish History is a great place to learn of the history and evolution of the Jewish community in America. The exhibits showcased at this museum are usually very informative hence the many tourists that flock to the museum. Covering five floors, collections are laid in chronological order since 1654, having guests starting from the top, working their way down. There are sitting spaces provided for guests to rest as they watch informative films. There is a gift shop in the main lobby area which is worth a stop. Entrance charges are $12 for adults.
Name : National Museum of American Jewish History
Address : 101 S Independence Mall E, Philadelphia, PA
Related Site : http://www.nmajh.org/
9. Morris Arboretum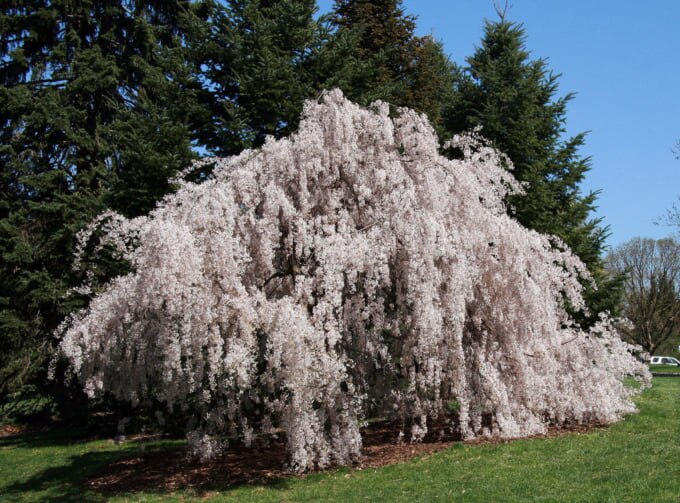 Morris Arboretum is part of the University of Pennsylvania. The arboretum has made the education institution famous as it has promoted the understanding of plants and people through the integration of scientific programs together with humanities and art. Aside from the conspicuous giant tree, there are many flowers that attract the eye together with beautiful sculptures. The place is common with people taking strolls but one can make it more adventurous by biking. Aside from the beautiful flowers, the lush green areas have been set aside for picnicking which means one can carry food and relax in the spaces.
Name : Morris Arboretum
Address : 100 Northwestern Ave, Philadelphia, PA
Related Site : http://www.morrisarboretum.org/
10. Masonic Temple
Photo by Bildagentur Zoonar GmbH/shutterstock.com
Masonic Temple of Philadelphia is adorned with lovely artwork. The interior is as beautiful as the exterior, with the architecture featuring elements from different periods of time. Tours within the grand temple are guided with visitors having the opportunity to visit 7 different types of meeting rooms depending on the theme known as the 7 lodge rooms. Since its completion in 1873, it has welcomed over 14 American presidents. The place has an addition of a library and a museum too. Entrance charges are $15 per adult which is reasonable for such a remarkable tour.
Name : Masonic Temple
Address : 1 N Broad St, Philadelphia, PA
Related Site : https://pagrandlodge.org/home.html
◎ Closing
Whether you choose to visit Philadelphia for its historical beauty or small town charm, you will find it has more than history to offer the adventurous traveler. The multifaceted food scene is amazing evident in its reading market, the civic pride that soars in its museums as well as hosting some great UNESCO world heritage sightseeing landmarks. If you are choosing an escape that is not as busy as other great cities across America, Philadelphia is the best bet.