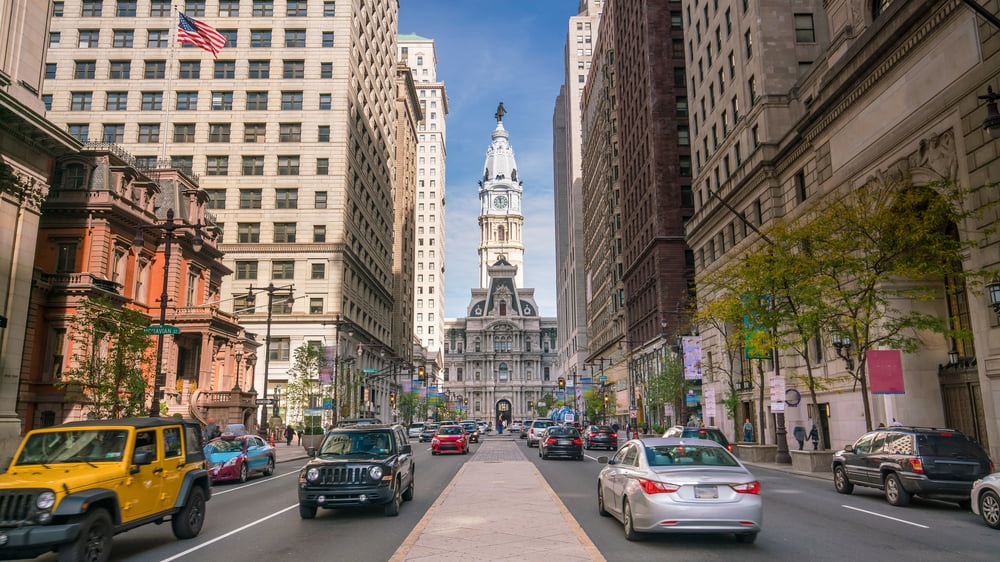 Photo by f11photo/shutterstock.com
Philadelphia: Things to Do in the Home of American Independence
One of the most important cities in American history, Philadelphia is the birthplace of American independence as well as playing a major part in the events leading up to it. Not just for history buffs however, the city itself is beautiful with an acclaimed art and film scene, delicious local cuisine and a thriving nightlife area. Often referred to as 'Philly' by locals, here are ten things you should check out if visiting the popular east coast city.
table of contents
[x] close
Philadelphia: Things to Do in the Home of American Independence
1. Philadelphia Museum of Art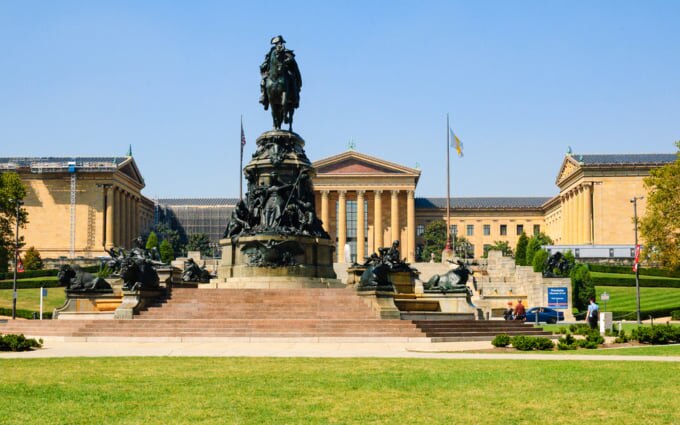 Photo by Zack Frank/shutterstock.com
The Philadelphia Museum of Art is one of the most popular art museums in the country with a huge collection of pieces numbering over 240,000 objects. From the museum you can also get great views of the Fairmount Park as well as the Perelman building. The exhibits inside the museum not only feature paintings but also some fascinating sculptures. Aside from the exhibitions, there is also an amazing library that is open to the general public.
Name: Philadelphia Museum of Art
Address: 2600 Benjamin Franklin Pkwy, Philadelphia, PA
Related Site: http://www.philamuseum.org/visit/
2. Independence National Historical Park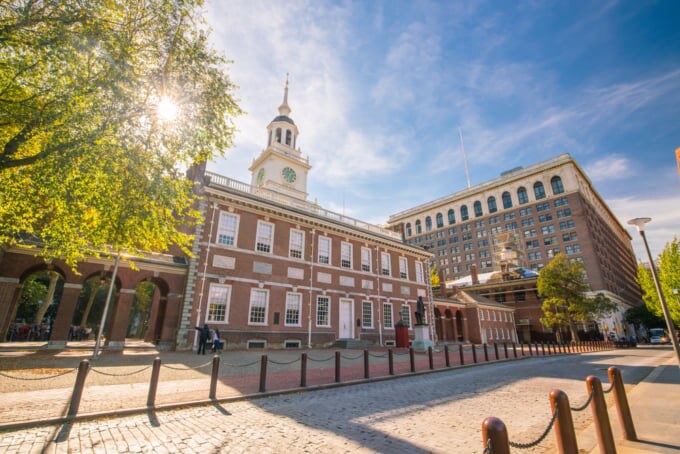 Photo by f11photo/shutterstock.com
The Independence National Historical Park is a highly important site of US history marking the place where the declaration of independence was formulated and signed, leading to the creation of the United States of America. The most famous points in the park are Independence Hall and Liberty Bell however there are a number of different things to do here as well and can easily fill up most of an afternoon.
Name: Independence National Historical Park
Address: 143 S 3rd St, Philadelphia, PA
Related Site: http://visitphilly.com/
3. Eastern State Penitentiary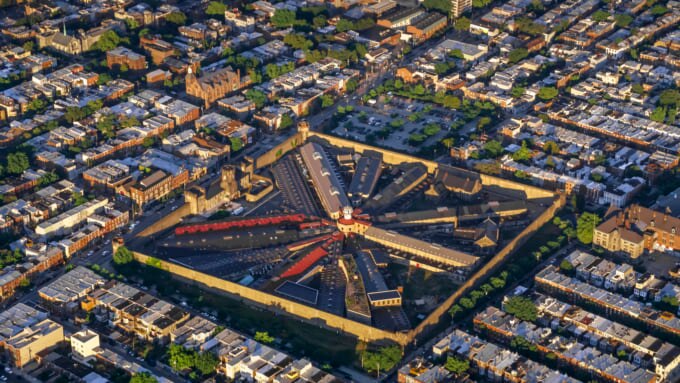 Once the world's most expensive and famed prison when it opened in the early 19th century, the building now serves as a fascinating window into what prison life was once like in the US. Visitors can check out the restored cell blocks and solitary punishment cells as well as cells that were once home to famous criminals such as Al Capone.
Name: Eastern State Penitentiary
Address: 2027 Fairmount Ave, Philadelphia, PA
Related Site: http://www.easternstate.org/
4. One Liberty Observation Deck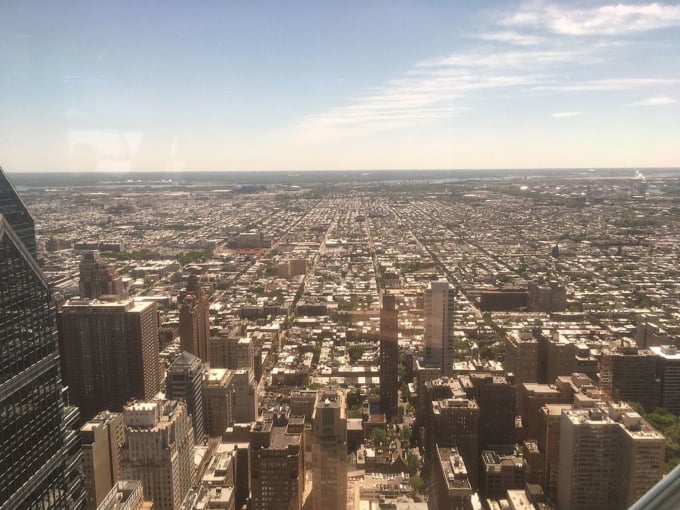 Photo by commons.wikimedia.org
One Liberty Observation Deck located on the 58th floor is the perfect spot to get 360 views of Philadelphia's skyline. Tourists get to learn about Philadelphia from a high vantage point as well as use the opportunity to capture amazing photos of the city. It's a great place to start your tour of the city by viewing it from above.
Name: One Liberty Observation Deck
Address: 1650 Market St, Suite 5700, Philadelphia, PA
Related Site: https://phillyfromthetop.com/
5. Philadelphia's Magic Gardens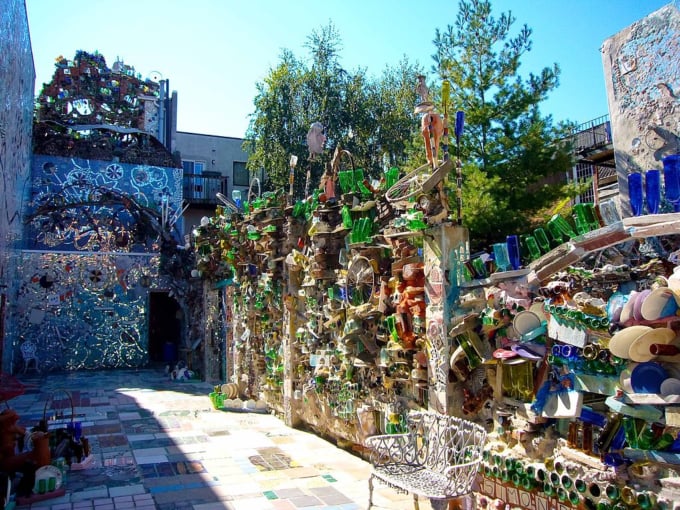 Photo by commons.wikimedia.org
Philadelphia's Magic Gardens hosts a collection of stunning mosaic art by Isaiah Zagar. It's one of the best sites in Philadelphia to enjoy the renowned artist's work. The place also has constantly changing exhibitions featured in the two indoor galleries that often show works by local artists. The interior is one that will leave you mesmerized as the floor is fully tiled with colorful art. The place is hard to miss once on South street as it extends to the public street.
Name: Philadelphia's Magic Gardens
Address: 1020 South St, Philadelphia, PA
Related Site: http://www.phillymagicgardens.org/
6. Philadelphia Zoo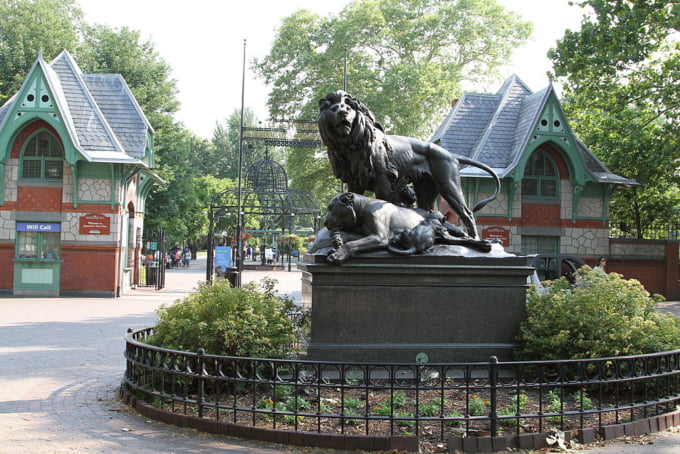 Photo by commons.wikimedia.org
Philadelphia Zoo is a beautiful zoo in the city. It has some of the most interactive features of zoos around the world including zoo360 which allows animals to walk up on a platform above visitors. You'll find a huge variety of animals in the zoo which makes it a treat for any wildlife lover. Expect to see some majestic primates, Amur tigers, red pandas among many more other animals. There is even a KidzooU which is an learning facility showcasing dynamic displays as well as hands-on experiences.
Name: Philadelphia Zoo
Address: 3400 W Girard Ave, Philadelphia, PA
Related Site: https://www.philadelphiazoo.org/Lightbox.aspx
7. Reading Terminal Market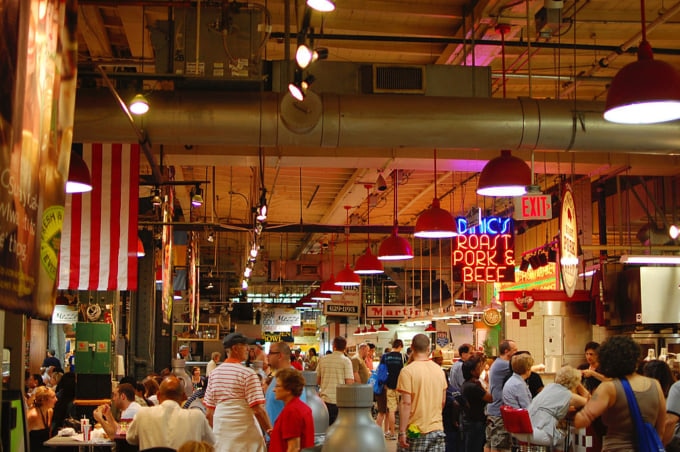 Photo by commons.wikimedia.org
Reading Terminal Market is full of foodies with over 80 stalls and sellers. The market has been a historical gem of the city, providing plenty of places to sample different foods and have a drink for visitors to the market. The many vendors hawking vegetables, meat and other food items will leave you spoilt for choice. This is the perfect stop for anyone wishing to taste the local produce and foods of the city.
Name: Reading Terminal Market
Address: 12th and Arch, Philadelphia, PA
Related Site: http://www.readingterminalmarket.org/
8. National Museum of American Jewish History
Photo by commons.wikimedia.org
National Museum of American Jewish History is a great place to learn of the history and evolution of the Jewish community in America. The exhibits showcased at this museum are usually very informative hence the many tourists that flock to the museum. Covering five floors, collections are laid in chronological order since 1654, having guests starting from the top, working their way down. There are sitting spaces provided for guests to rest as they watch informative films. You'll also find a gift shop in the main lobby area which is well worth a stop. Entrance fees are $12 for adults.
Name: National Museum of American Jewish History
Address: 101 S Independence Mall E, Philadelphia, PA
Related Site: http://www.nmajh.org/
9. Morris Arboretum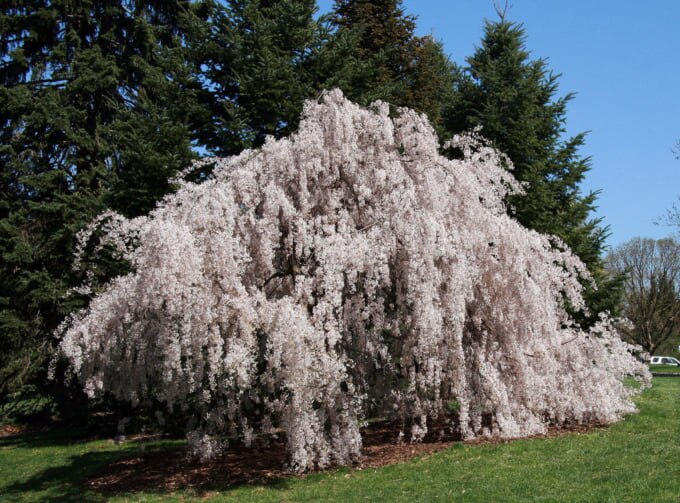 Part of the University of Pennsylvania, this arboretum has made the education institution famous while promoting the understanding of plants and people through the integration of scientific programs together with humanities and art. Aside from the impressive giant tree, there are many flowers that attract the eye along with the beautiful sculptures. The area is popular for locals coming to take a stroll but you can also rent bikes and cycle around as well. Aside from the beautiful flowers, the lush green areas allow for picnicking, perfect for bringing your own food and spending some time to relax there.
Name: Morris Arboretum
Address: 100 Northwestern Ave, Philadelphia, PA
Related Site: http://www.morrisarboretum.org/
10. Masonic Temple
Photo by Bildagentur Zoonar GmbH/shutterstock.com
Masonic Temple of Philadelphia is adorned with some beautiful architecture that stands out in the city skyline. The interior is as beautiful as the exterior, featuring elements spanning several different eras. Tours within the grand temple are guided with visitors having the opportunity to visit seven different types of meeting rooms depending on the theme. Since its completion in 1873, the temple has welcomed over 14 American presidents. You'll also find a museum and a library there too which are well worth checking out.
Name: Masonic Temple
Address: 1 N Broad St, Philadelphia, PA
Related Site: https://pagrandlodge.org/home.html
Conclusion
Whether you choose to visit Philadelphia for its historical beauty or small town charm, you'll find it has plenty of history to offer the adventurous traveler. The vibrant food scene here can be seen in the city's lively markets, the civic pride that soars in its museums as well as hosting some fascinating UNESCO World Heritage Sites. If you are looking for the best place to get a grasp of US history, Philadelphia won't let you down.