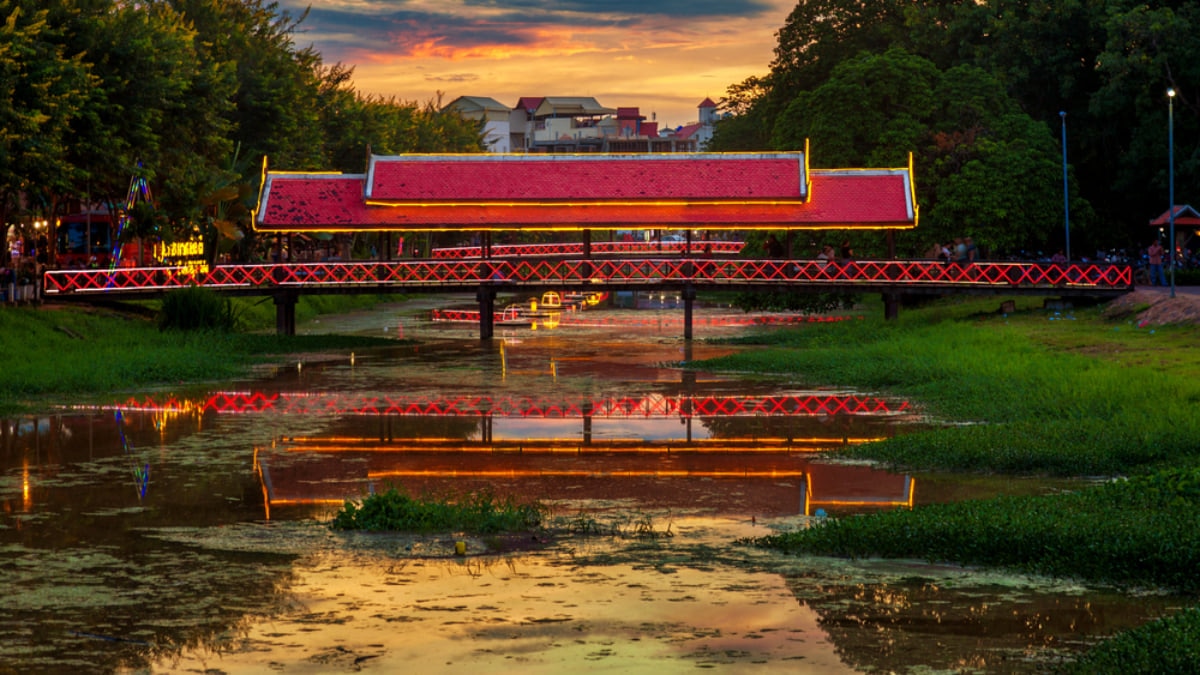 Photo by Jose Ignacio Soto/Shutterstock
8 Things to do in Siem Reap That Aren't Temples or Angkor Wat
Angkor Wat might just be the grandest set of ancient temples to survive the test of time, but that doesn't mean you're just limited to temple trekking on your trip to Cambodia. Apart from the most avid of history buffs, seeing temple after temple can get a little tiring, so here's some other exciting things you can tide your time with while in Siem Reap.
table of contents
[x] close
8 Things to do in Siem Reap That Aren't Temples or Angkor Wat
Get a Massage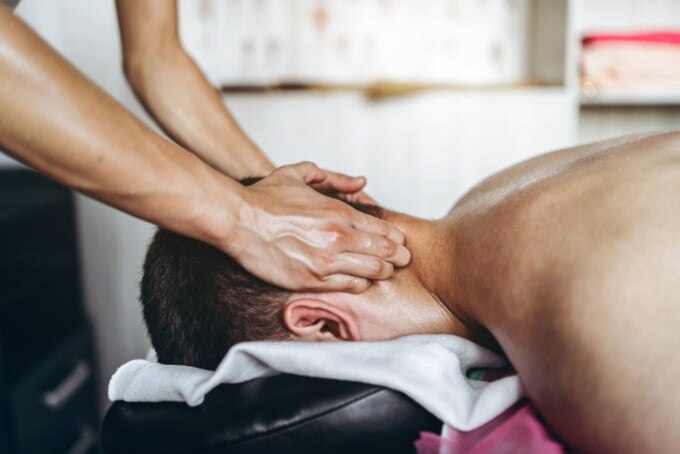 The perfect remedy to climbing one too many temples, massages are irresistibly cheap in Cambodia and masseurs are usually quite talented with a wealth of experience. To face the large tourist population that's always present in Siem Reap, you'll a find a number of places offering massages in the city. If you're not sure which among the mass of massage parlous here to visit, then go to the ever-popular Lemongrass Garden.
Head to Tonle Sap Lake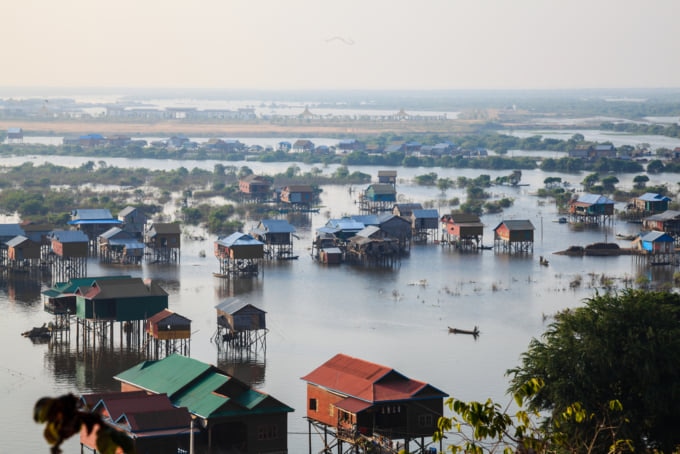 Photo by takepicsforfun/Shutterstock
A short drive south of Siem Reap and you'll reach the largest freshwater lake in Southeast Asia. This huge lake has always been an important lifeline for the people of Cambodia and the Kingdom of Angkor. Hire a boat and take a tour of the floating villages and communities that line the edges of the lake to get a unique insight into Cambodian culture.
Phnom Kulen National Park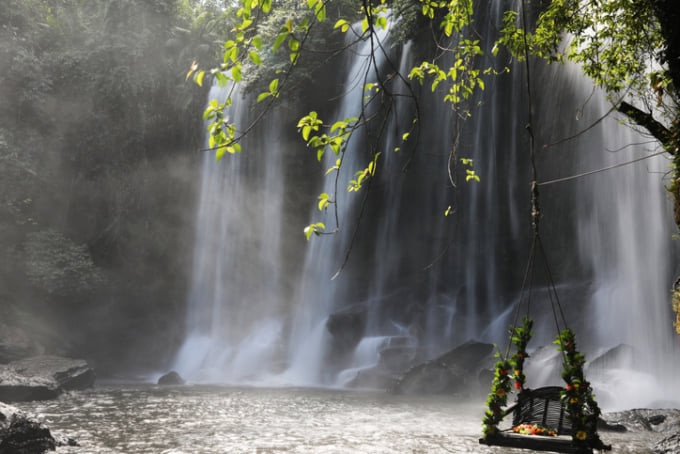 A beautiful national park northeast of the Angkor temple complex, Phnom Kulen is studded with waterfalls, mountains and even Angkor ruins, if you've not had your fill of exploring yet. Along with the stunning natural environment found here, it's also considered sacred and known as the birthplace of the Khmer Empire. Before Angkor Wat was built, the mountain here was considered the capital of the kingdom and was the site where Jayavarman II, the first king of the empire was crowned. The ancient city was only recently discovered back in 2012 and is still relatively unknown to most foreign tourists.
The Landmine Museum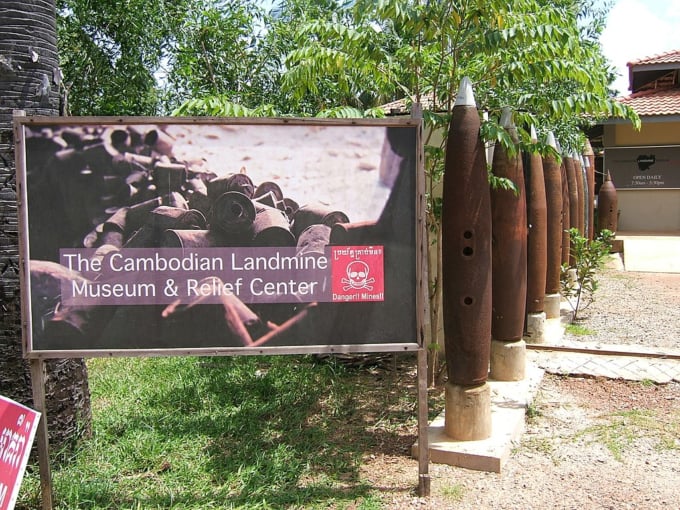 Started by an ex-child soldier who returned to the area to dig up landmines he once helped plant, the Landmine Museum is now full of various war artifacts, weapons and of course landmines of all shapes and sizes. The country is still riddled with mines, and the small entry fee goes towards helping victims and the goal of eradicating landmines in the country.
Get a Taste of the Weird at the Bug Cafe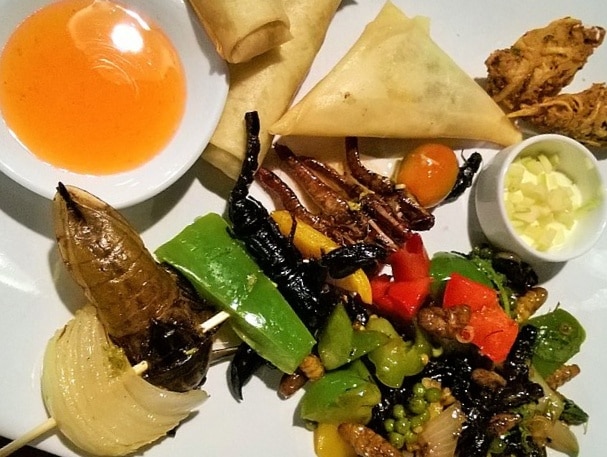 Photo by mariel drego/Wikipedia
Cambodia is famous for its unsavory delicacy of deep fried tarantulas that you'll see at street markets around the country. You'll often see spiders or ants on the menu, but instead of dining on questionable arachno-kebabs, head to the Bug Cafe in Siem Reap to dine on some creepy crawlers in style. The dishes here all manage to be tasty albeit featuring some less appetizing looking creatures.
Cambodian Culture Village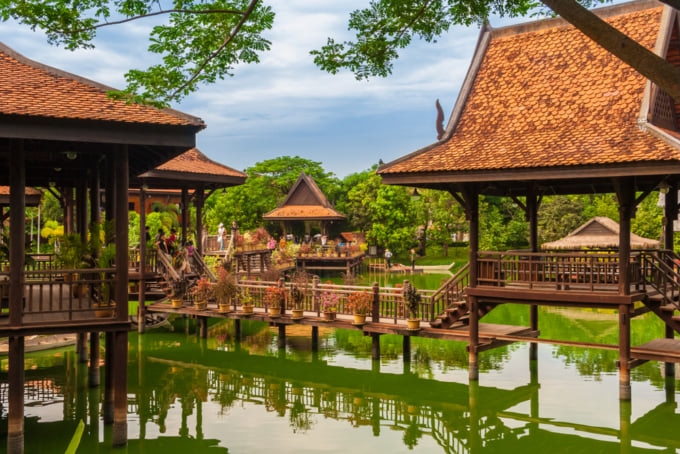 Photo by H-AB Photography/Shutterstock
A great way to get an insight into the local culture, the Cambodian Culture Village is full of details about both the history and the traditional ways of life in the country along with cultural shows and dances performed throughout the day. While it's often compared to as the 'Cambodian Disneyland', it's nothing like the iconic international park, aimed instead at showcasing and educating people about the local culture and ethnicities. Some of the statues and wax figures here are a little strange looking, but once you get passed the oddities it's a fascinating condensed journey into the this incredible nation.
APOPO Visitor Center
Although it might be another landmine related activity, APOPO is a heart-warming story of how people are clearing the country of mines without the usual risks involved. APOPO is a global organization that trains rats to detect landmines, their small bodies being too light to set off the dangerous hidden explosives. At the center, visitors can see the 'Herorats' in action and learn how they are trained to save lives.
Pub Street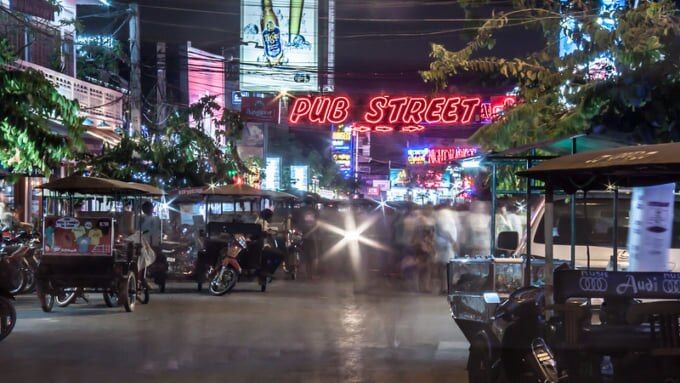 Photo by Oliver Townend/Flickr
As a gateway to the Angkor temple complex, Siem Reap is well suited for tourism, with most businesses and buildings serving the tourist population as hotels or restaurants. For nightlife you'll want to head to Pub Street, a row of restaurants and bars in the center of the town, this street section is where everyone goes to let off some steam at night in the city. It's also a good option for dining, you'll find a number of restaurants serving both local Cambodian food and western dishes here with extra cheap local beer to wash it down with.
Conclusion
Although it's most likely you'll be visiting Siem Reap to see the fascinating ancient temple of Angkor Wat, it's worth spending a couple of extra days in the city to take in the local culture at a slower pace. There's much more to offer here than just the temples and you may just end up finding another highlight of your trip there.