The Top 10 Things to Do in Nagoya, Japan's Central Capital
Nagoya City is the capital of Aichi Prefecture, a region right in the center of Japan's territory bordered by Shizuoka, Nagano and Gifu on land, with Mie Prefecture just across Ise Bay. A port town driven historically by trade, Nagoya has always been one of the country's most populous and thriving urban centers. Fall in love with Nagoya as you make your way through these top ten things to do in the city nicknamed Chukyo, the 'Central Capital' of Japan.
table of contents
[x] close
The Top 10 Things to Do in Nagoya, Japan's Central Capital
Nagoya Castle
Photo by Cowardlion/Shutterstock
One of the iconic symbol of Nagoya Castle are its kinshachi, the aquatic gargoyles meant to ward off fire and disaster. Originally made of solid gold, the statues were melted down and rebuilt again and again over the centuries, reflecting the wealth or lack thereof of the resident lords. Inside the palace building, the wooden panels with their elegant wall paintings have been resurrected to give visitors a glimpse of castle life in the Middle Ages. Nagoya Castle is considered one of the finest and most complete examples of traditional Japanese architecture of the nobility.
Legoland Japan
Legoland is a theme park centered around the eponymous building block toys. Highly recommended for families with younger children, the park is filled with kid-friendly rides and roller coasters, and is commended for its educational attractions, including one designed to teach computer programming to children. Adults will enjoy Miniland, a replica town made of Lego blocks filled with familiar landmarks like Tokyo Station and Nagoya Castle. The park slashed admission fees in 2018 after repeated complaints, and tickets now sit at 3,700 yen for children and 5,700 yen for adults.
Shirotori Garden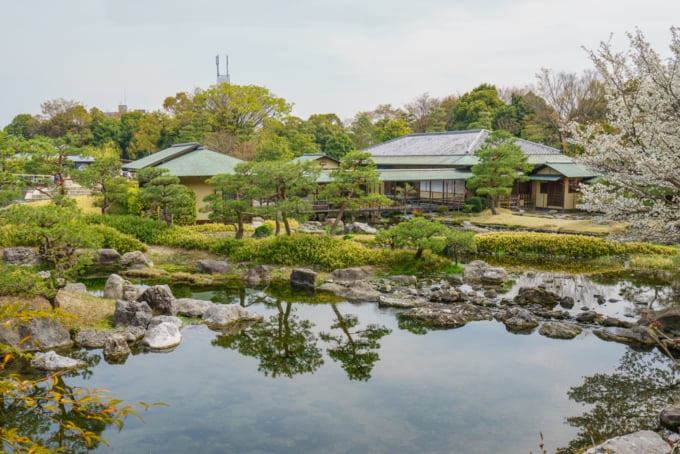 Photo by Rolling Rock/Shutterstock
Shirotori Garden is a picturesque Japanese strolling garden, a type of landscape design made popular by the nobility of the feudal era. The garden is dominated by water features, including ponds, wide streams and even waterfalls tumbling over boulders made smooth with time. At the center of Shirotori Garden is Seiu-tei, a classic teahouse cottage where visitors can leisurely sample matcha and wagashi (Japanese snacks) while admiring the view.
Atsuta Shrine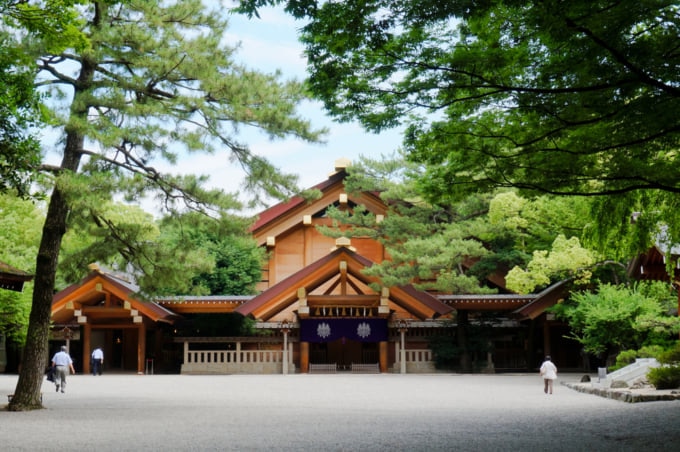 Photo by HelloRF ZCool/Shutterstock
Atsuta Shrine is one of the most spiritually important Shinto sites in Japan, seeing over six million visitors annually. The shrine is rumored to house the Kusanagi no Tsurugi, a legendary sword and one of the Three Sacred Treasures of Japan. The grounds include an impressive treasure hall which houses thousands of items donated by the Imperial Family and the upper classes, including over one hundred artifacts declared Important Cultural Assets of Japan. The shrine sells a unique amulet in the shape of a swan, the shirotori-mori, based on a legend about the enshrined kami.
The Tokugawa Art Museum and Garden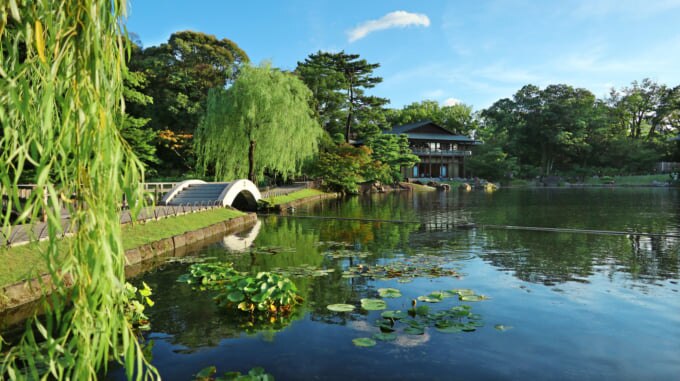 Nagoya is applauded for its many museums and cultural attractions, including the fascinating Tokugawa Art Museum, a hall dedicated to historic artifacts donated by the descendants of the Tokugawa family. The Tokugawas were the last shogunate, and ruled Japan with an iron fist for over 250 years during the feudal era, leaving behind a lasting legacy that continues to resonate in modern culture. On the grounds is the exquisite Tokugawa-en, a scenic garden with a traditional teahouse where the museum hosts cultural events.
Nagoya TV Tower and Oasis 21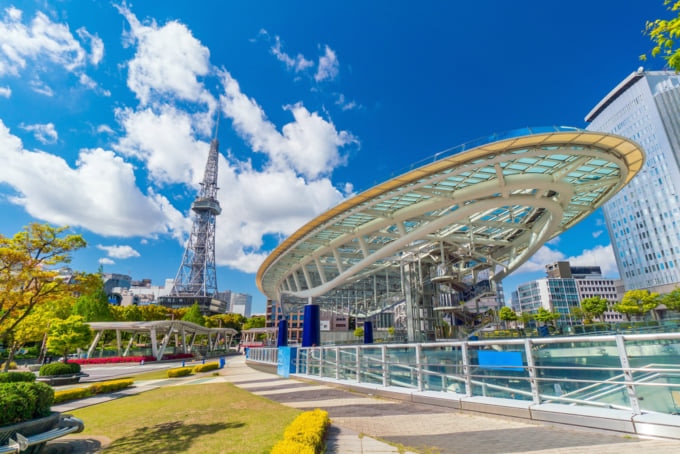 Photo by F11photo/Shutterstock
Located at the southern end of Hisaya-odori Park in the bustling downtown shopping district of Sakae, the Nagoya TV Tower is hard to miss. It was one of the first radio towers to be built in Japan, and has become one of the symbols of Nagoya. The steel tower is 180 meters and houses two observation decks as well as a restaurant and bar. The otherworldy, disc-like structure nearby is Spaceship-Aqua, part of the Oasis 21 commercial complex and transportation hub.
Sakae Shopping District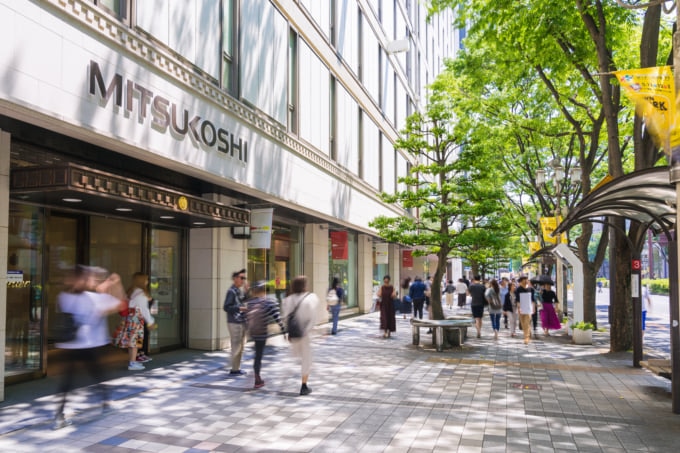 Sakae is the main shopping and entertainment district of Nagoya City, its skyline filled with the silhouettes of big name department stores, luxury retail outlets and commercial high-rises. The district is centered around Sakae Station, just steps from Nagoya TV Tower and minutes from Nagoya Castle. Known for its nightlife, this area is the go-to place for evening drinks, dancing or a visit to the nearby red light district in Shin-Sakae.
Osu Shopping Arcade and Osu-Kannon Temple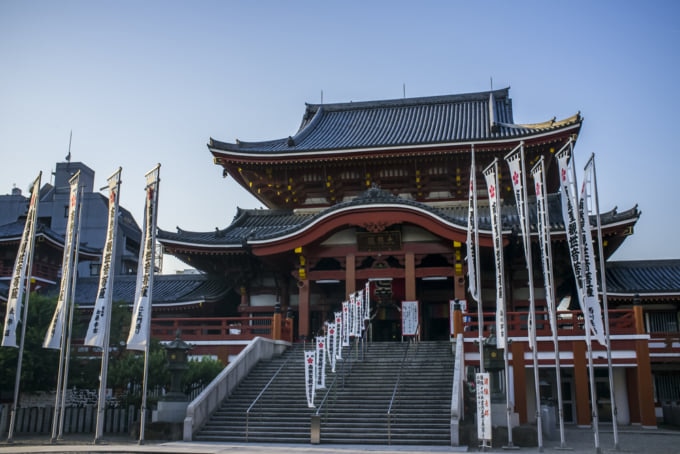 Photo by Isaac Mok/Shutterstock
Osu is Nagoya's historical temple district, home to important Buddhist Sites likes Osu-Kannon Temple, the largest and busiest of Nagoya's temples. Adjacent to the temple lies the entrance to the bustling Osu Shopping Arcade, with vendors selling everything from senbei (rice crackers) to shoes to posters of Japanese pop stars. Be sure to pick up a box of Nagoya's signature dainagon red bean spongecake, or colorful uiro mochi (chewy rice cakes) as a souvenir.
Toyota Commemorative Museum of Industry and Technology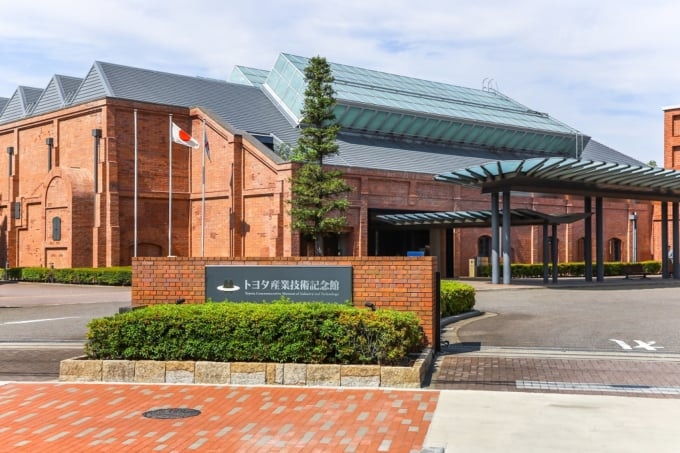 The Toyota Commemorative Museum is devoted to the history and development of Japanese technology and industry. The steam engine along with the textile and automobile industries are particularly well-represented, as these are the industries which had a profound effect on the economy and direction of Japan as well as having a history with the founding company. The museum in housed in an antique red brick warehouse, a renovated textiles factory built in 1911 known as the Sako Plant of Toyoda Automatic Loom Works, Ltd., the precursor of Toyota Motor Corporation.
The Museum Meiji-mura (Meiji Village)
The Museum Meiji-mura is an open-air architectural museum dedicated to preserving and exhibiting the architecture of the Meiji Period, an era lasting from 1868 to 1912. The museum's collection features over 60 buildings, which are not reconstructions but were brought to the museum's spacious property from all over Japan and reassembled. The museum's complex, true to its name, is laid out like a village, complete with gardens, roads and even an antique steam engine transporting visitors around the property.
Higashiyama Zoo and Botanical Gardens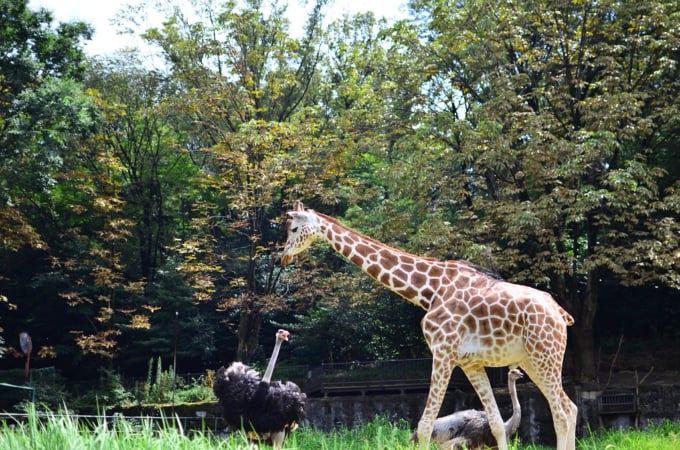 The Higashiyama Zoo and Botanical Gardens are some of Nagoya's most-visited attractions. The zoo is home to animals like koalas, elephants, giraffes, seals and hippos as well as those native to Japan, such as Ussuri brown bears and raccoon dogs (tanuki). The gardens feature a sprawling greenhouse, rose and flower gardens, a large pond overrun with reeds and a scenic path lined with cherry trees which burst into pink blooms come spring.
In Conclusion
Some of Japan's best museums can be found right here in Nagoya, earning it recognition among locals as one of Japan's cultural hotspots. Although the city is underrated as a travel destination and undiscovered by overseas tourists, those who do visit this thriving port city are pleasantly surprised. From the stunning castle and noble palace to its scenic gardens and the harborfront promenade, Nagoya won't disappoint.