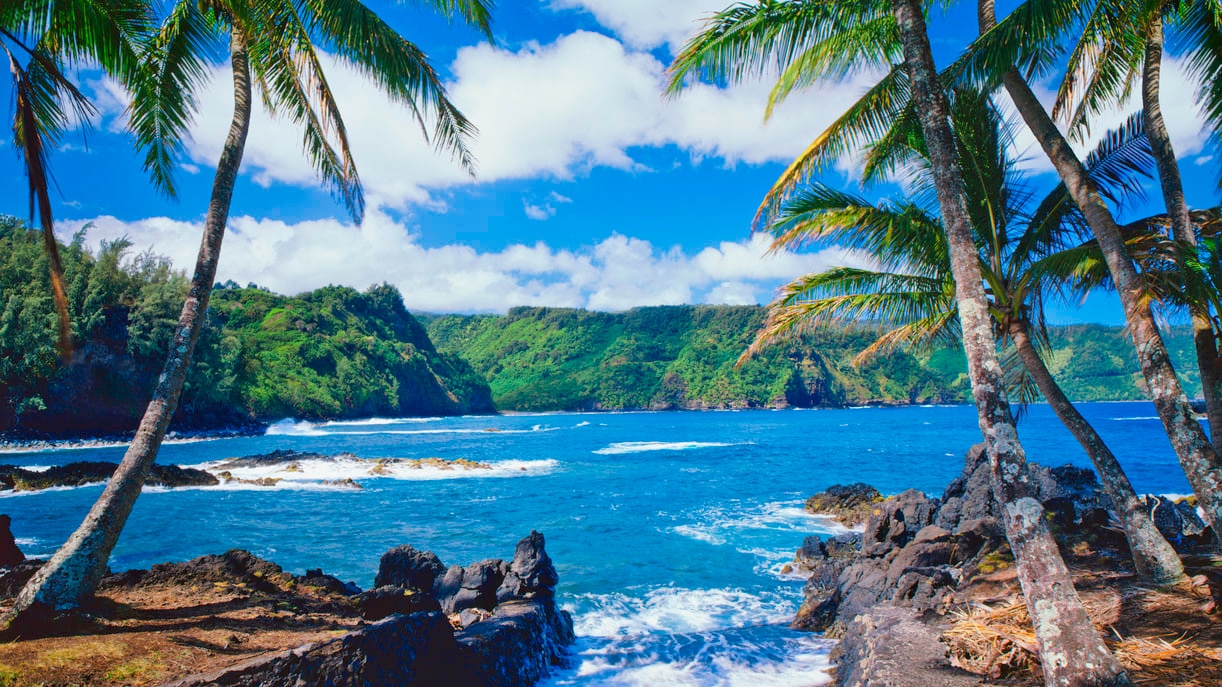 Maui Island: A Paradise of Beaches, Resorts and Parks
The paradise of Maui, also called the "Valley Isle", forms a part of the Hawaiian islands and offers plenty of things to do and see. The main island of Maui is the largest island out of the four Maui county islands, and it is the second largest island out of the islands of Hawaii. Maui has a unique beauty with broad geological sights, this stunning island is home for luxurious resorts and popular tourist sights. If you want to know the best things to do and see on the Valley Isle, here are some of the most interesting and popular sights of Maui.
table of contents
[x] close
Maui Island: A Paradise of Beaches, Resorts and Parks
1. Haleakala National Park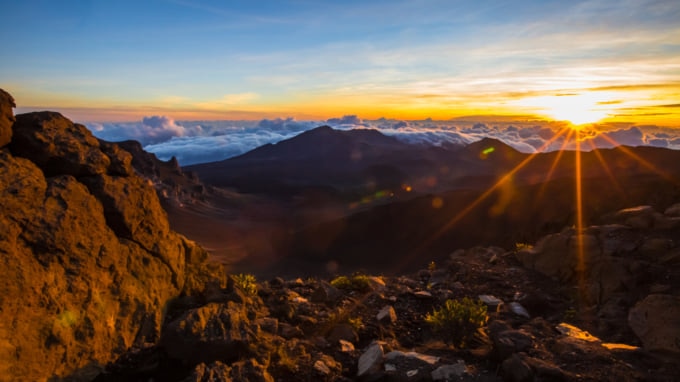 One of the most visited tourist sights in Maui is the Haleakala National Park. Located on Maui, Hawaii, the Haleakala National Park can be found from the summit of Haleakala all the way to the southeast side of the mountain. The National Park has three main parts you can visit, the coastal Kipahulu area, the mountain Summit area and the Wilderness mountain area. Haleakala has a wide variety of wild life as well as different plant species. Visitors can enjoy a wide range of activities, such as hiking, swimming, skywatching or wilderness camping. Tourists can also backpack around Haleakala or enjoy ranger programs.
Name:Haleakala National Park
Address:Route 378, Kula, Hawaii
Related Site:https://www.nps.gov/hale/index.htm
2. Kaanapali Beach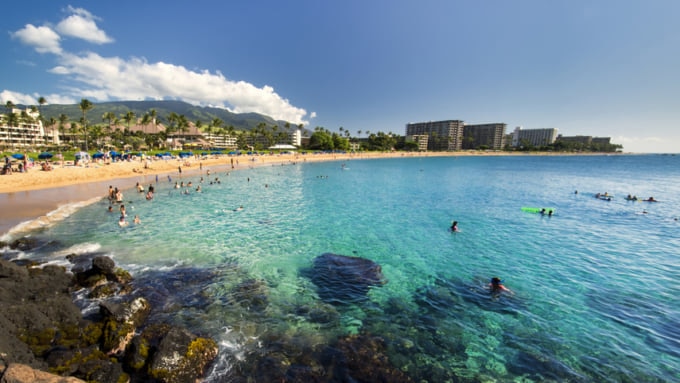 Photo by Photo Image/shutterstock.com
West Maui's signature beach, Kaanapali Beach is located in northwest Maui. With it's white sanded beach and with the crystal clear blue water Kaanapali beach became one of the most attractive beaches. This beach features an open air shopping complex with many shops to choose from, delicious restaurants and a whale museum. People who seek entertainment can stop at the shopping center and enjoy the Hawaiian entertainment. There is a chance to play golf for those who love to play. Every evening at sunset you can watch a cliff diving ceremony at the northernmost cliff of the beach.

Name:Kaanapali Beach
Address:West Maui, Hawaii
Related Site:https://www.hawaii-guide.com/maui/beaches/kaanapali_beach
3. Makena Beach State Park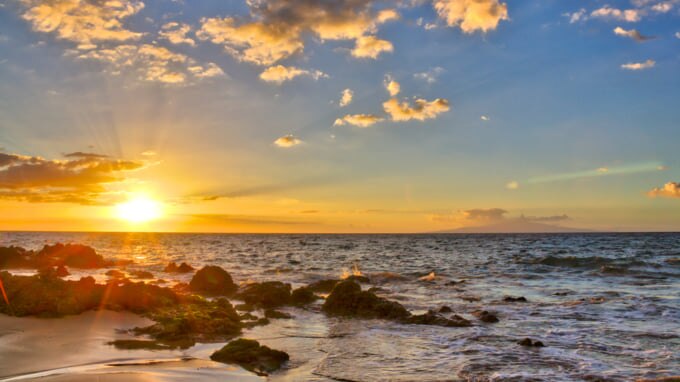 Photo by Ivan_Sabo/shutterstock.com
Located on the southwest shores of Maui, Makena Beach is considered one of the the finest beaches on the island. Makena is not just one of the finest beaches on the island but it is also one of the largest of all beaches, with a 1.5 mile sand stretching and can get as wide as 100 feet at some points. Visitors of the Makena beach, also known as the " Big Beach" can enjoy numerous activities, such as snorkeling, swimming, picnic in the sand or just pure relaxation. A day spent on the sunny beach of Makena is always going to be a warm memory for rainy days.
Name:Makena Beach State Park
Address: Makena Rd, Kihei, HI
Related Site:http://dlnr.hawaii.gov/dsp/parks/maui/makena-state-park/
4. Waianapanapa State Park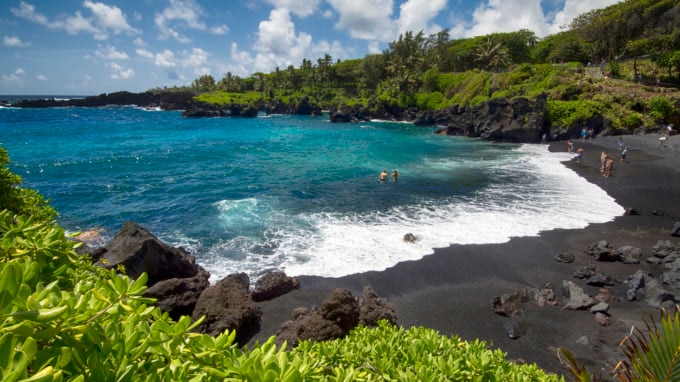 Waianapanapa State Park is another delightful place near Hana which attracts many tourists. This wild state park is a perfect place to get away from the busy everyday life. Waianapanapa is an isolated volcanic coastline with plenty of opportunities to choose from. This state park is not just for sightseeing, but you can fish in the sea, you can hike or camp out. Going to the beaches and swimming in the ocean is also allowed. There is plenty of adventure beginning form the native Hala forest with legendary caves or watching the diversity of the wildlife.
Name:Waianapanapa State Park
Address:Waianapanapa, Hana, Hawaii
Related Site:http://dlnr.hawaii.gov/dsp/parks/maui/waianapanapa-state-park/
5. Old Lahaina Luau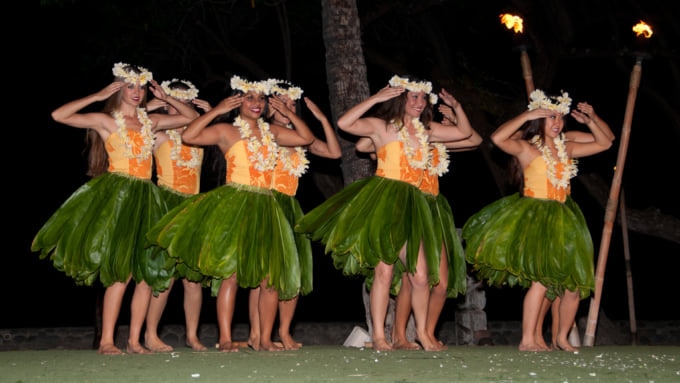 Every tourist who is enjoying their very first time on the paradise island of Maui enjoys to watch the Luau. However, tourist who are returning visitors to the island know that the Luau is a worth watching experience at any time. One of the best tourist attractions is the Old Lahaina Luau because they offer cultural integrity and authenticity. The traditional hula and feast is inviting everyone to join in and experience the romantic atmosphere of the beachside restaurant while watching the best hula dance.
Name:Old Lahaina Luau
Address:1251 Front St, Lahaina, Hawaii
Related Site:https://www.oldlahainaluau.com/home/
6. Maui Ocean Center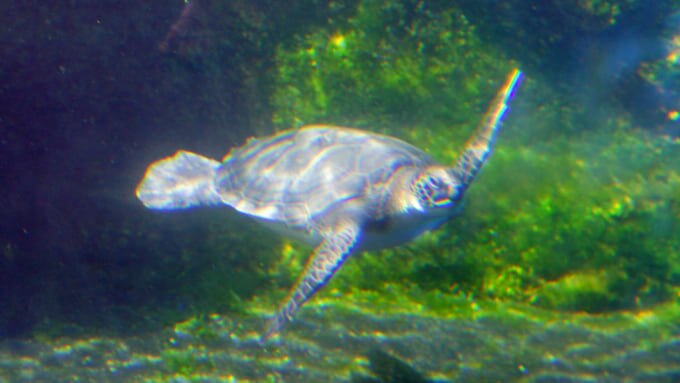 Do you like to see interesting fish or are you interested in underwater sea life? You can experience it all at one place. The Maui Ocean Center is an aquarium offering many interesting things to see. This center is also an oceanography center located in Maalaea. Do you like to admire beautiful corals too? You can see and experience the Coral World while you take a walk among the Pacific Corals displayed at the Ocean Center. Tours can be taken and visitors can enjoy activities.
Name:Maui Ocean Center
Address:192 Maalaea Rd, Wailuku, Hawaii
Related Site:https://mauioceancenter.com/
7. Road to Hana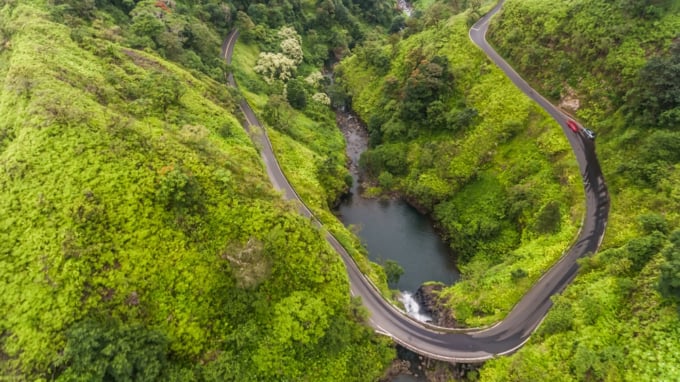 Photo by Kelly Headrick/shutterstock.com
Up next is a scenic drive to Hana on the Road of Hana, which is a Hawaiian highway. If you would want to take a scenic drive or get to know Maui a little bit better then the Hana highway is a great time passing. It is called a road, however there are many interesting locations and tourist places on the way which are worth stopping by. Such sights as Twin Falls, Waikamoi Ridge Trail, The Garden of Eden and many more breathtaking sights are marked milestones along the way which are attracted by tourists.
Name:Road to Hana
Address:Hana Hwy, Hawaii, USA
Related Site:http://roadtohana.com/
8. Iao Valley State Park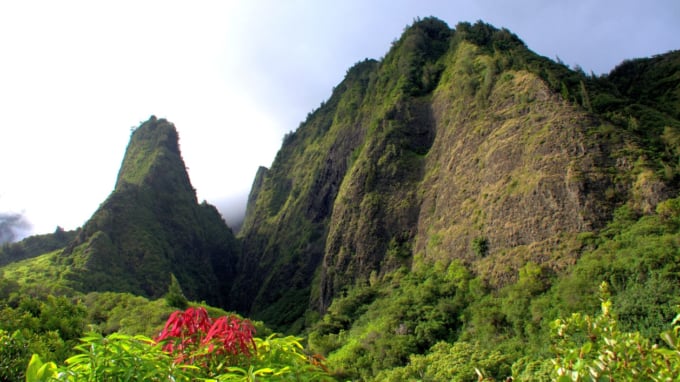 This historic state park is the home of the Iao Needle, Maui's one of the most recognized and visited landmarks. Located central Maui, west form Wailuku, the Iao Valley National Park is a natural tropical wonderland. The Iao Needle has been drawing the attention of tourists and hikers for a long time. The national park is a perfect place for sightseeing and hiking. Visitors can walk on a paved path to view the Iao Needle, and they can overlook the valley from the ridge-top. You can admire the exhibitions in the Hawaii Nature Center or take a walk in the rainforest.
Name:Iao Valley State Park
Address:54 S High St, Wailuku, HI
Related Site:http://dlnr.hawaii.gov/dsp/parks/maui/iao-valley-state-monument/
9. D.T. Fleming Beach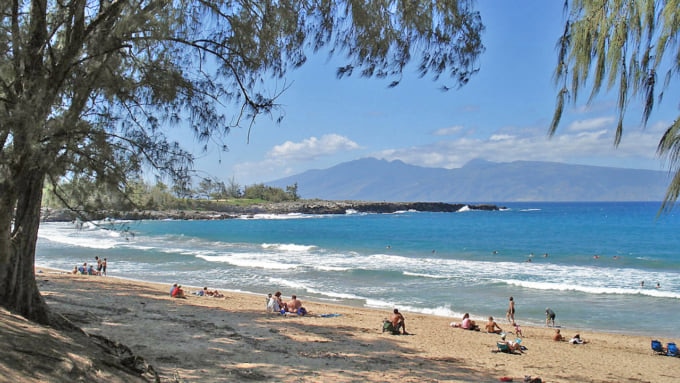 Photo by commons.wikimedia.org
In the northwest region, Fleming beach is a popular public beach on Maui. The beach attracts not just tourists but locals as well. D.T. Fleming Beach is named after the man who introduced pineapples to the west part of the island of Maui. The beach has several facilities such as picnic tables, parking lot, grills, restrooms, outdoor showers and water taps. Visitors can not only enjoy swimming in the water or soak up the sun, Fleming beach is a great place for surfing or bodyboarding.
Name:D.T. Fleming Beach
Address:Lower Honoapiilani Rd, Lahaina, HI
Related Site:http://www.co.maui.hi.us/Facilities/Facility/Details/DT-Fleming-Park-170
10. Zipline
Did you want to see Maui form above but you didn't get the chance on the airplane? That is okay, because here is another fun chance to see the island form a bird's eye view. At the Skyline Eco Adventures you have the chance to be a part of a cool ziplining adventure. They offer two locations to choose from on Maui, which are Haleakala and Kaanapali. Adventurers can also choose from different kinds of ziplining tours depending on their length.
Name:Skyline Eco-Adventures Kaanapali Ziplines / Skyline Eco-Adventures Haleakala
Address:Haleakala or Kaanapali
Related Site:https://www.zipline.com/kaanapali
Related Site:https://www.zipline.com/haleakala
◎ Closing
In conclusion the island of Maui is a perfect spot to pick out for family vacation, honeymoon or for a trip. The island is rich in culture which can be seen throughout Maui and tourists can learn about the island's history while their stay. The Valley Isle is a great getaway place with no stress and high level of hospitalism. Relaxing, having fun and making good memories while having a good time is all possible here. Don't forget to have a little adventure either!