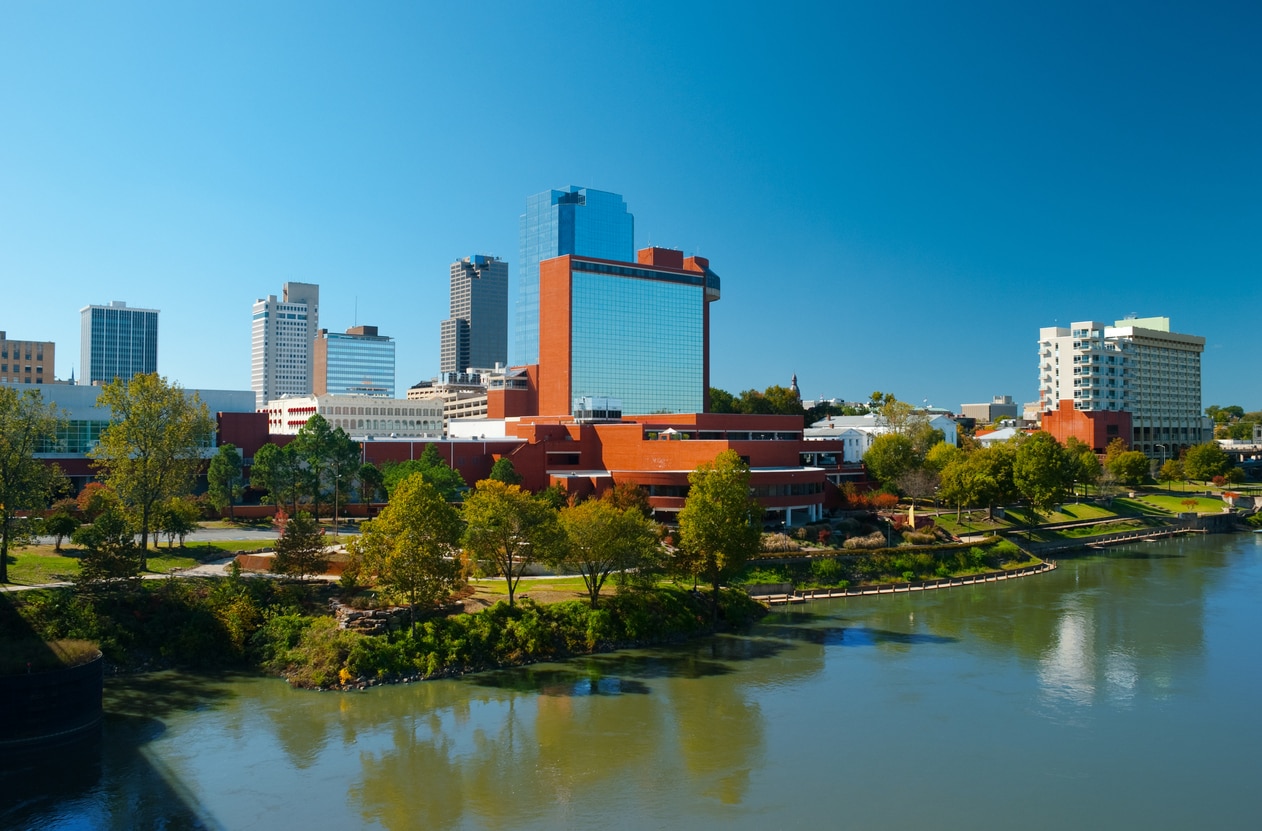 Little Rock : Enchanting City with Vivid and Grand History and Past
Little Rock is a happy place to be in the state of Arkansas and was founded in 1812. It is situated on the banks of the Arkansas River and has plethora of vibrant and beautiful places to witness and explore. It brings out a mosaic of culture and there are number of historical landmarks that one can soak into. There are a lot of museums to understand the culture of the city. The terrains and landscapes of the mountain surrounded city are amazing that offers number of natural trails along with hikes. Here is the list of top 10 places to see in Little Rock:
table of contents
[x] close
Little Rock : Enchanting City with Vivid and Grand History and Past
1. Little Rock Central High School National Historic Site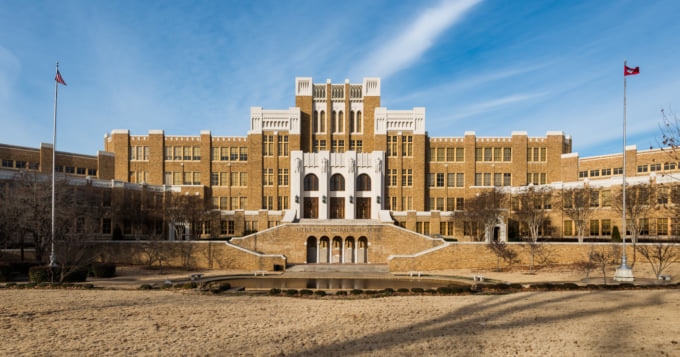 It is one of the most iconic historical sites in Little Rock and marked as site for school desegregation in 1957. The process of school desegregation began when the 9 African-American teenagers stepped inside the school premised. The building is still an active school and is famous for the 1957 desegregation crisis and this led to passing an order that prevented entry of first native African American students. It was indeed one of the darkest days into the history of Civil Rights Movement. It was the arrival of US Army's 101st Airborne Division who escorted the students next day.
Name:Little Rock Central High School National Historic Site
Address:2120 W Daisy L Gatson Bates Dr, Little Rock, AR
Related Site:https://www.nps.gov/chsc/index.htm
2. The ESSE Purse Museum
It is located on the South Main Street and is one of its kinds dedicated only to purses and their history. This museum takes you to the history and showcases many classic purses. The only museum that is dedicated towards purses in USA has a permanent collection of the handbags that were mostly used in 1990-1999. It is an interesting place especially for women. The museum currently has more than 500 types of rare purses and comprehensively showcases a decade of fashion and style. Along with the purses, there are many other interesting artifacts displayed.
Name:The ESSE Purse Museum
Address:1510 Main St, Little Rock, AR
Related Site:http://www.essepursemuseum.com/
3. Riverfront Park
This is a perfect place to enjoy the grandeur of nature along the Arkansas River and is a historic landmark. The park is a nice recreational option to spend some time with friends and families with amazing historic markers, playgrounds, sculptures and interesting trails around. It is spread around 33 acres of land and is known for amazing range of recreational activities, outdoor events and learning opportunities. Some of the great landmarks in the park include Little Rock Civil War Market, Riverfront Park History Pavilion, Clinton Presidential Park Bridge, etc.
Name:Riverfront Park
Address:, Little Rock, AR
Related Site:https://www.rivermarket.info/
4. Old State House Museum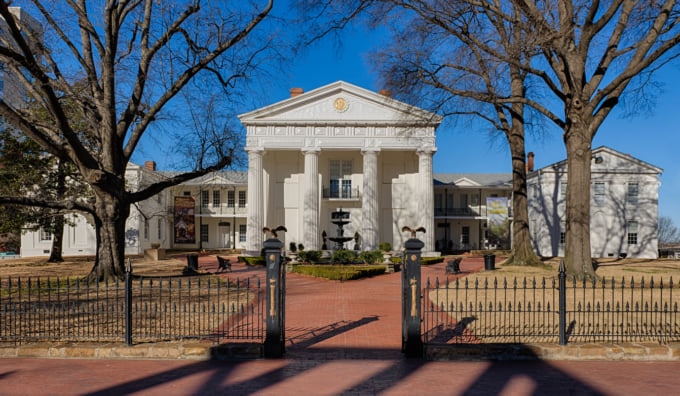 The old State House Museum is one of the best historical sites to know about the rich history and culture of the place. It is popularly known for it being the site for election night celebration in 1992 when Bill Clinton took over as President. It is located towards the west of the Mississippi River and was built between 1833 and 1842. It has a beautiful architecture and was designed by Gideon Shryock and boast of its gorgeous Doric architecture. There are some stunning piece of art and historical displays adorning the interior of the museum.
Name:Old State House Museum
Address:300 W Markham Street, Little Rock, AR
Related Site:http://www.oldstatehouse.com/
5. Arkansas State Capitol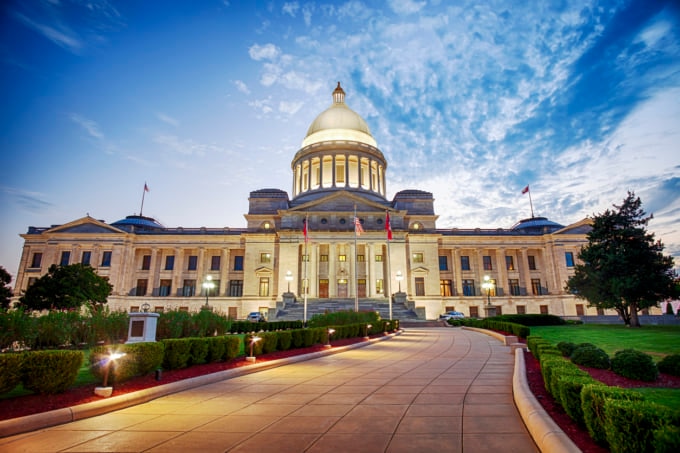 This gorgeous building is one of the best sight-seeing places in Little Rock and something that must not be missed at any cost. It was built in the year 1899 and was used as the state prison and now is one of the monumental landmarks in USA. It brings forward its stunning décor in form of limestone and marble work along with a 24 carat gold leaf cupola sitting at top of the building. The design of the building resembles the U.S Capitol in Washington and adds to its stunning architecture through the gorgeous bronze door.
Name:Arkansas State Capitol
Address:500 Woodlane St, Little Rock, AR
Related Site:https://www.littlerock.com/little-rock-destinations/arkansas-state-capitol
6. Pinnacle Mountain State Park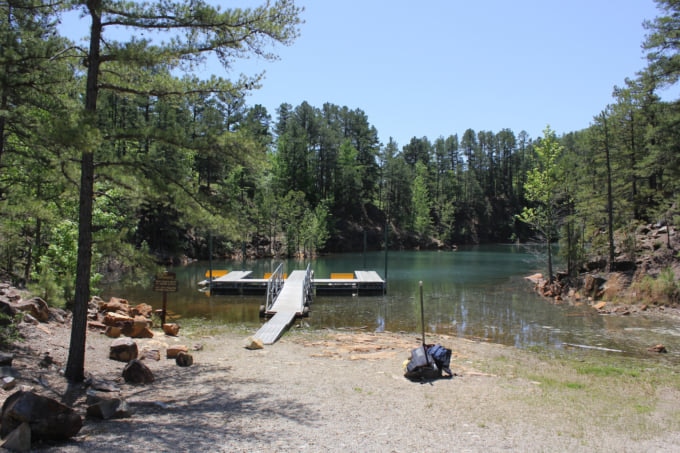 If you love beyond the regular tourist circuit and explore the nature and wilderness at its best, this place is definitely a must visit. It is no less than an enchantress that seduces you in its phenomenal charm and opens you to some amazing views, trails and hikes. It was opened for travelers in 1977 and currently serves as center for education, preservation and recreation purpose. It brings to you some great selection of walks, hikes and trails all in the same plate and offers you nature at its best form.
Name:Pinnacle Mountain State Park
Address:11901 Pinnacle Valley Rd, Little Rock, AR
Related Site:https://www.arkansasstateparks.com//park-finder/park.aspx?id=3
7. MacArthur Museum of Arkansan Military History
The museum is present inside the historic Tower Building and was a part of the Little Rock Arsenal. It gives you an insight about the military history of the state of Arkansas and is a tribute to the same. There are number of rare objects that you can see inside the museum. It has kept the history of military and its beginning in the state through artifacts, photographs, documents uniforms, military items, etc. The heritage of military is preserved in the historical Arsenal Building present inside MacArthur Park.
Name:MacArthur Museum of Arkansan Military History
Address:503 E 9th St, Little Rock, AR
RElated Site:http://www.arkmilitaryheritage.com
8. Museum of Discovery
It is one of the most popular museums that is based on natural sciences and history and is the oldest in the city of Little Rock. It is a perfect place to visit with children with the powerhouse of knowledge it gives. It was established in the year 1927 and is dedicated towards putting up new discoveries on display. The mission of the museum is to educate and spread awareness through an interactive atmosphere and is one of the most resourceful places to be.
Name:Museum of Discovery
Address:500 President Clinton Ave, Little Rock, AR
Related Site:https://museumofdiscovery.org/
9. William J. Clinton Presidential Library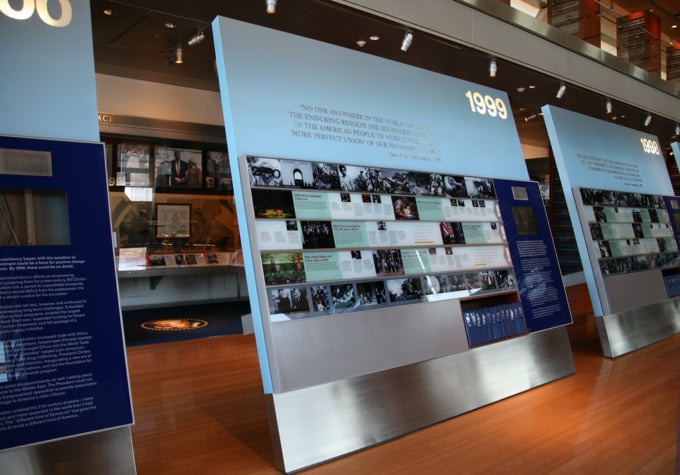 Whether you love reading or not, the majesty and grandness of this place definitely cannot be missed. It is located in the heart of Little Rock and is an example of contribution of Clinton family to the state of Arkansas. The place exhibits number of events and educational programs that can be attended by people from all walks of life and of all age. It has a museum, fascinating exhibition of history of Coca Cola and will enrich your mind with such historical richness.
Name:William J. Clinton Presidential Library
Address:1200 President Clinton Ave, Little Rock, AR
Related Site:https://www.clintonlibrary.gov/
10. Heifer Village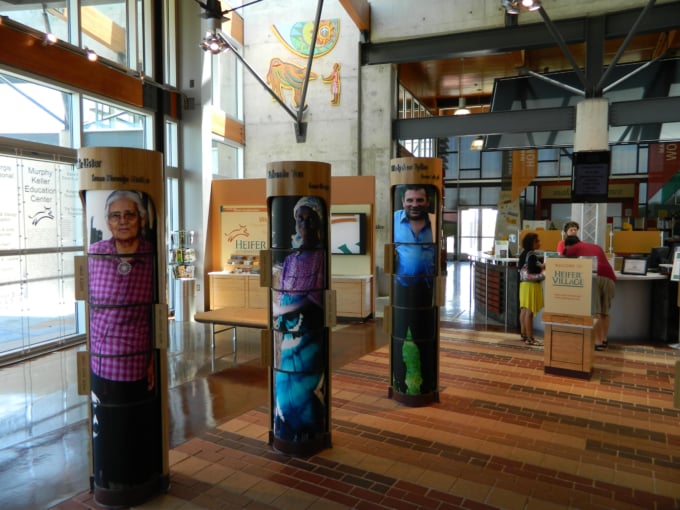 Photo by commons.wikimedia.org
It is indeed a wonderful place to spend some time while in Little Rock. It is a non-profit charity organization with a mission to eradicate hunger and poverty across the globe. There are many interesting and innovative exhibits that are held that brings challenging experience to people from all ages. The place is run by group of volunteers explaining the initiative of the place and promoting sustainable living through awareness and education. It is a great place to contribute and be a part of the good change.
Name:Heifer Village
Address:1 World Ave, Little Rock, AR
Related Site:https://www.heifer.org/what-you-can-do/experience-heifer/heifer-village/index.html
◎ Closing
Little Rock is an enchanting little city in Arkansas with rich presidential connection. The history of the place is grand that is shown with help of number of well maintained and iconic museums. It is a perfect place even to soak into the glory of nature.