Kalamazoo:A Vibrant City that Creates a Kind of Energy that Will Spark Your Adventure Spirit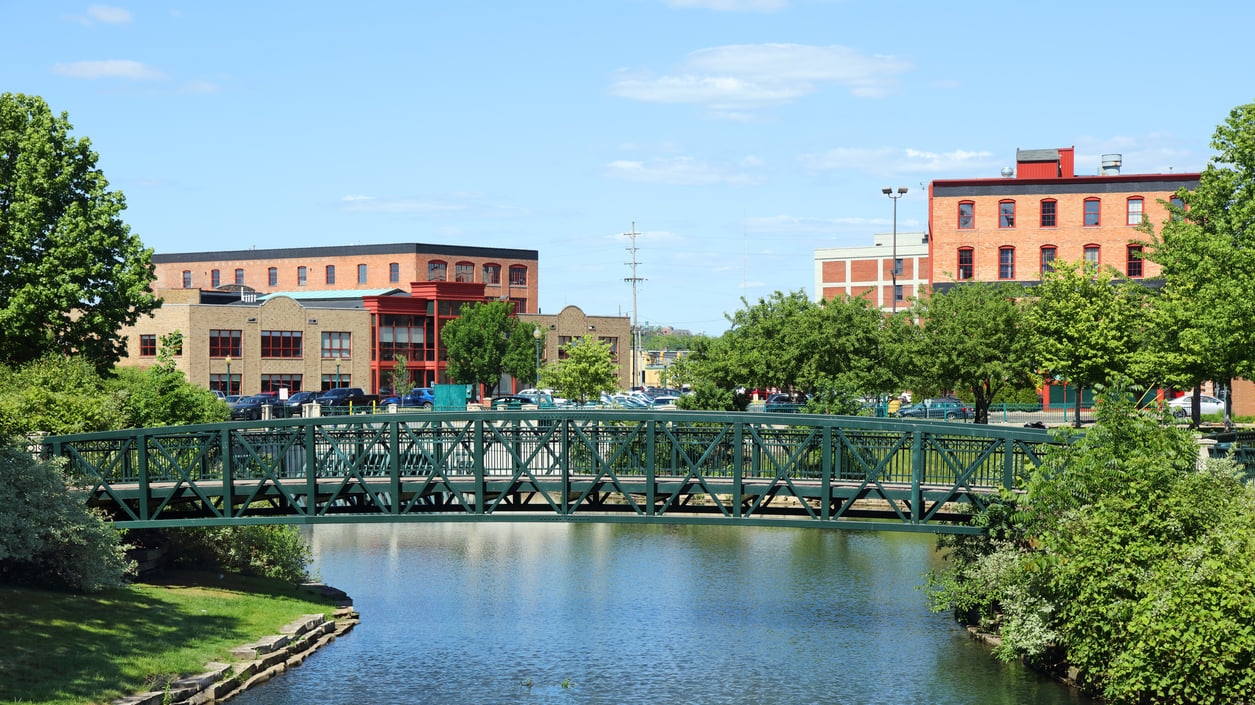 Kalamazoo is conveniently situated between Detroit and Chicago. Kalamazoo is an entertainment hub with various restaurants, microbreweries, and nightclubs. This vibrant city creates a kind of energy that will spark your adventure spirit. Kalamazoo is also home to five large stage theatres which draw thousands people downtown Kalamazoo. Aside from the theatres, these are the sightseeing sites that attract tourists visiting Kalamazoo.
[x] close
Kalamazoo:A Vibrant City that Creates a Kind of Energy that Will Spark Your Adventure Spirit:table of contents
1. Air Zoo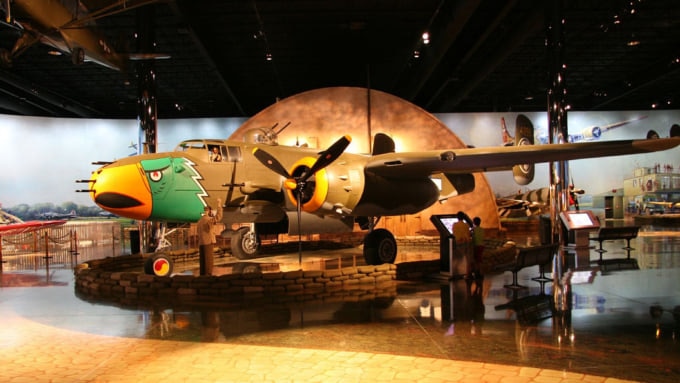 The air zoo is a must stop while in Kalamazoo. The center is a fun and educational center. It hosts over 100 designs of air and space crafts including the SR-71. There are some interactive exhibits that offer hands on science experiences with some full-motion flight simulators and a 4D theatre. The displays around give some important information are also about the ground battles during the world wars. Other than this, the well stocked library quenches one's thirst for knowledge on aircrafts. Special themed events held at the zoo make it fun especially for the kids.
Name:Air Zoo
Address:6151 Portage Rd, Portage, MI
Related Site:http://www.airzoo.org/
2. Kalamazoo Valley Museum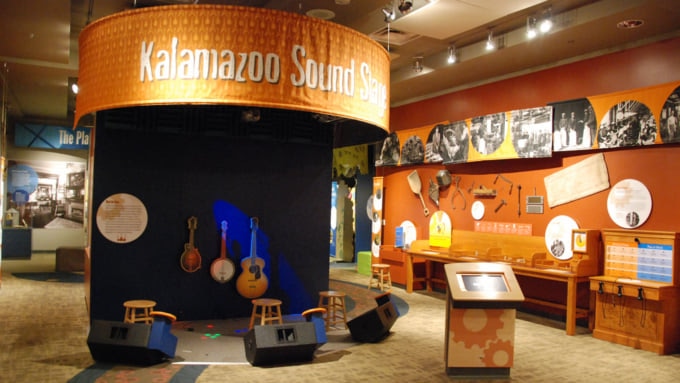 Kalamazoo Valley Museum hosts exhibits that focus on the history of Kalamazoo. There are various interesting parts of the museum that will catch your attention. Some of these include the mummy Egyptian area, the large guitar exhibit which, and a section where you can learn about the history of industries around Kalamazoo. The planetarium and theatre are must-see parts in the museum which can be found on the ground level. Since the museum is free of charge, do not miss out on this opportunity. Try to maximise on exploring opportunities as the time is limited.
Name:Kalamazoo Valley Museum
Address:Kalamazoo, MI
Related Site:http://kvm.kvcc.edu/
3. Kalamazoo Nature Center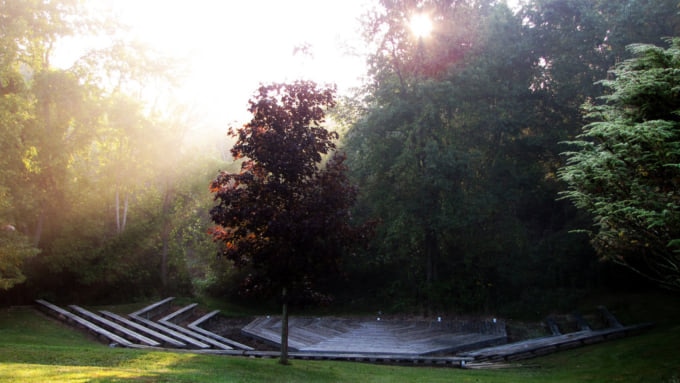 Kalamazoo Nature Center is the ideal spot to enjoy some fun into the woods in Kalamazoo. The trails are not so hard and are well marked. Within the center, there is a small informative visitors center and a kid zone area for the little ones to enjoy. The hay-ride is popular and those with memberships can enjoy nature walks around the center all year round to earn some badges. The meadows always burst with colors during fall. Entry to this sightseeing beauty will cost you about $7 per adult.
Name:Kalamazoo Nature Center
Address:7000 N Westnedge Ave, Kalamazoo, MI
Related Site:http://www.naturecenter.org/
4. W.K. Kellogg Bird Sanctuary
W.K. Kellogg Bird Sanctuary is among the few in Kalamazoo. The sanctuary has been in operation since the year 1927. The sanctuary's mission is to conserve the native habitat for resident and migratory birds. This scenic sightseeing attraction sits on over 180 acres of trails and forests. The lake habitat also seems to attract some species of birds. People are allowed to feed the birds and bird food can be bought form the sanctuary at just $1. The garden in the sanctuary attracts different species of butterflies which are beautiful to photograph.

Name:W.K. Kellogg Bird Sanctuary
Address:12685 E C Ave, Augusta, MI
Related Site:http://birdsanctuary.kbs.msu.edu/
5. Gene the Pumpkin Man
Gene the Pumpkin Man has been in existence for over 40 years. The place is known to produce the best pumpkins and squash in Kalamazoo. The most eye-catching thing about the place is that Gene colors everything orange. Even his car is orange. Kids are allowed to enter the tiny tractors around the farm and many enjoy taking photos around the time. The pumpkins are inexpensive and cookbooks for the little ones can also be bought at the library at a cheap price. This sightseeing spot is not one to visit all year round. The best season to make your way to this pumpkin den in Kalamazoo is around October.
Name:Gene the Pumpkin Man
Address:22637 W M 43, Kalamazoo, MI
6. Kalamazoo State Theatre
Kalamazoo State Theatre has been a gem in Kalamazoo since 1927. The theater was designed by John Eberson but its original founder was Colonel William Butterfield. The theatre design fits the architecture of its era making it a gem in this modern day and age. It provides a unique atmospheric effect. There are various acts that take place at the theatre such as dramas, big bands, and operas. Ballet performances and stage show are not to be left out. The audience enjoys and appreciate the venue and is always enthusiastic about visiting again.

Name:Kalamazoo State Theatre
Address:404 S Burdick St, Kalamazoo, MI
Related Site:https://www.kazoostate.com/
7. Gull Meadow Farms
Gull Meadow Farms is the ideal farm experience around Kalamazoo. From the jumping activities to the maze adventures, and petting animals. The landscapes have a variety of trees, vegetables, and fruits such as apples and pumpkins. The hosts make the visit very entertaining offering tractor rides, apple picking activities and even apple cannons. Since they sell a variety of trees, this is the best place to your pre-cut Christmas tree around Kalamazoo. There are $8 acttractions around the farm which are mostly geared towards young children. Some awesome are donuts available for purchase, be sure to look out for them!
Name:Gull Meadow Farms
Address:8544 Gull Rd, Richland, MI
Related Site:http://www.gullmeadowfarms.com/

8. Kalamazoo Institute of Arts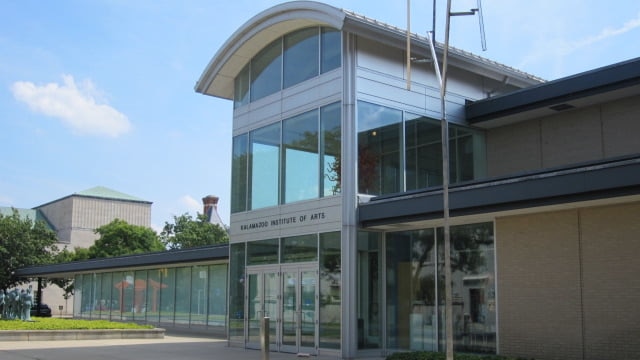 Photo by commons.wikimedia.org
Kalamazoo Institute of Arts is a visual arts museum in Kalamazoo. It consists of 11 galleries which have one permanent collection on American art and about four loaned exhibitions. Collections found within the gallery. The Institute hosts various activities for all age groups throughout the month. For those who wish to take some art classes, this institute offers world-class classes for all ages and the schedules can be made flexible for the working people. Annual art sales showcase some amazing art pieces that are locally produced and are sold at a reasonable price.

Name:Kalamazoo Institute of Arts
Address:435 West South Street, Mailing address: 314 S. Park St., Kalamazoo, MI
Related Site:https://www.kiarts.org/
9. Verhage Fruit Farm & Cider Mill
Verhage Fruit Farm & Cider Mill is the best place to get some nice apples around Kalamazoo. Some of the sightseeing activities tourists enjoy is watching cider being made, taking photos with cutouts and also touring the apple orchids. The cider is really good for organic ciders. A gallon goes for about $7. The mill may not be the best attraction around Kalamazoo but the produce from the farm is worth it. Be sure to try out the variety of preserves and some caramel apples which are a popular treat.
Name:Verhage Fruit Farm & Cider Mill
Address:8619 W ML Ave, Kalamazoo, MI 49009-7949
Related Site:http://www.verhagesfruitfarmandcidermill.com/
◎ Closing
Kalamazoo offers more than an interesting name. This small town is equipped with a big city mindset. From its vibrant and progressive world-class attractions, live entertainment and culture. What you will enjoy most about Kalamazoo is the ambience, there is no pressure and you explore all the beautiful parts at your own comfort.