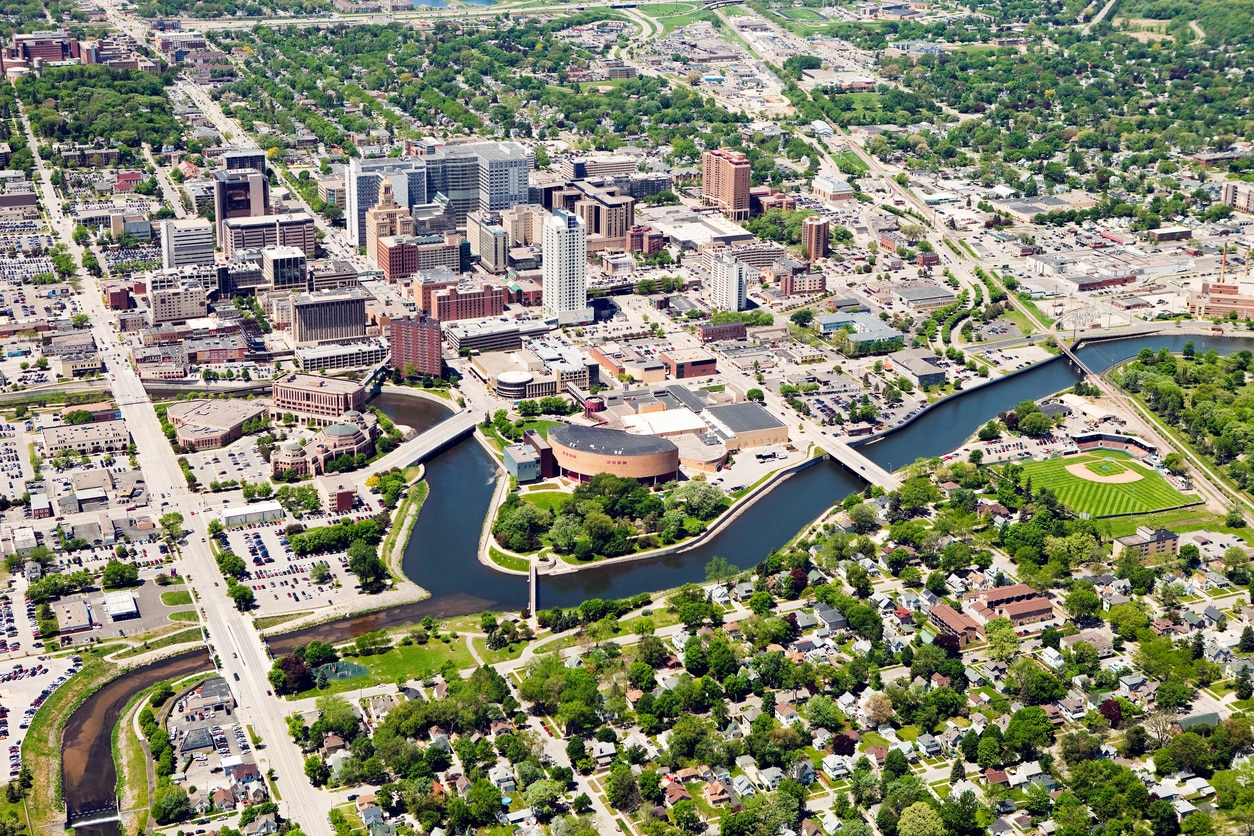 Rochester (Minnesota):A City that Offers Memorable Experiences
Rochester is a beautiful city located in the south of Minnesota. It is the third largest city of Minnesota, which is famous for its renowned Mayo clinic. The clinic attracts over 2 million visitors every year. Mayo Clinic is a nonprofit medical group and medical center which was founded in 1864 and specializes in treatment through tertiary care. However, Mayo clinic is not the only single attraction in Minnesota. There are several other destinations with a rich cultural history that the tourists like to visit and explore while traveling the city. Various art shows and theater groups' performance also happen regularly at Rochester art center.
table of contents
[x] close
Rochester (Minnesota):A City that Offers Memorable Experiences
1. Soldiers Field Veterans Memorial
The Soldiers Field Veteran Memorial was built to honor the veterans across generations from Minnesota who died serving America. The Wall of Remembrance features more than 3,000 soldiers of southeast Minnesota, who laid down their lives for upholding the dignity of America and is a fitting tribute. This memorial was built in the year 1995 without using any tax money and is open from 10 am to visitors every day at no charge. The wall is a circular one made of granite, and the walk of remembrance has more than 6,000 pavers honoring the veterans whereas the trees of remembrance got 50 sponsored trees representing each state of the US.
Name:Soldiers Field Veterans Memorial
Address:300 7th Street SW Rochester MN
Related Site:http://www.soldiersfieldveteransmemorial.org/
2. Quarry Hill Nature Center
Quarry Hill Nature Center is a large park where tourists can watch birds, animals, fishes and also a taxidermy collection. This 300 acres park houses many exotic animals as well as more than 35 species of animals that are native to Minnesota, a huge fish tank of 1700 gallons with 2 raptors and over 7 different type of fishes, a bird watching room, a beehive and a children's library. The park is also famous for holding various events for children as well as adults such as birthday parties, hiking, summer nature camp, field trips for schools and so on.
Name:Quarry Hill Nature Center
Address:2341 Silver Creek Rd NE, Rochester, MN
Related Site:http://www.qhnc.org/
3. Mayowood Mansion
As already mentioned above, one of the reasons Rochester is pretty famous for is the Mayo Clinic. Mayowood allows you a glimpse into the house of one of the co-founders of Mayo Clinic, Dr. Charles H. Mayo. The five-storied mansion built in the year 1911 comprising of 38 rooms and was occupied by the Mayo family for 3 generations. The one hour tour takes you into a whole new world with perfectly manicured gardens, exotic art collections, and antique furnishings. One of the main highlights of this tour is the Mayowood Mansion Christmas tours which take place during the Christmas season.
Name:Mayowood Mansion
Address:3720 Mayowood Rd SW, Rochester, MN
Related Site:https://www.olmstedhistory.com/your-visit/mayowood.html
4. The Plummer Building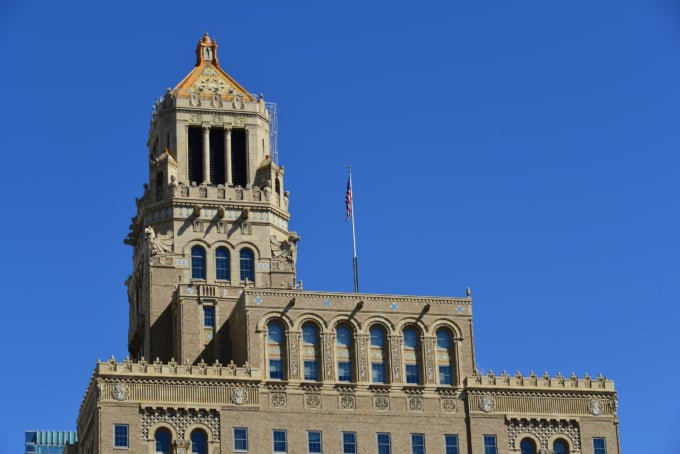 The Plummer Building on the Mayo Clinic campus is an extraordinary and historically significant building that tourists from all over the world like to visit. It was built in the year 1928 and named to commemorate Henry S. Plummer, M.D, who designed not only the building but also the other methods and processes which are still using in the various faculties of the Mayo Clinic. The building is very aesthetically pleasing. It got bronze doors that are 16ft high which is always open and closes only in case of critical earnest events. The tower has a 56 bell carillon, and in the 3rd-floor offices of Dr. Charlie Mayo and DR. Wills is situated.
Name:The Plummer Building
Address:100 2nd St SW, Rochester, MN
Related Site:http://www.rochestermn.gov/departments/parks-and-recreation/indoor-facilities/plummer-house
5. Rochester Art Center
Rochester art center is a contemporary gallery that is known for its innovation and creativity. There are various art programs and local, national and international exhibitions that take place regularly in this art center whose primary purpose is to create a relationship between art and society and so that people can adopt more diverse and critical thinking. The art center declared opened in the year 1941 however it has shifted to its current location in 2004. Hammel Green and Abrahamson designed the building, whereas the artist Judy Onofrio has outlined the main gallery.
Name:Rochester Art Center
Address:40 Civic Center Dr SE, Rochester, MN
Related Site:http://www.rochesterartcenter.org/
6. Downtown Peace Plaza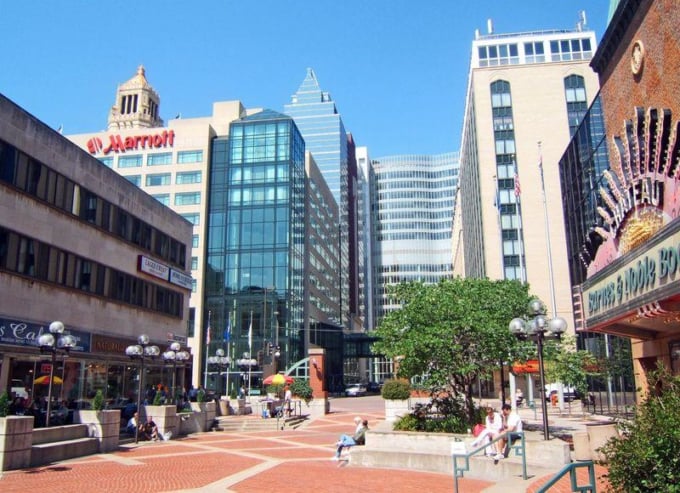 Photo by commons.wikimedia.org
The Downtown Peace Plaza is situated in the heart of the city of Rochester, Minnesota. It organizes various events throughout the year for locals and tourists such as the Fall Fashion Show, Summer Market which takes place during the months of June to August, numerous theatrical performances, and musical events. It is known for holding popular events like SocialICE- Rochester Ice Bar. The plaza is located near the Mayo Clinic and is open to the public for all year long. People can also rent the Plaza for hosting private parties and other public events. The Plaza can accommodate around 5,000 people.
Name:Downtown Peace Plaza
Address:1st AVE SW & 1st St SW, Rochester, MN
Related Site:https://www.downtownrochestermn.com/go/peace-plaza-downtown
7. Plummer House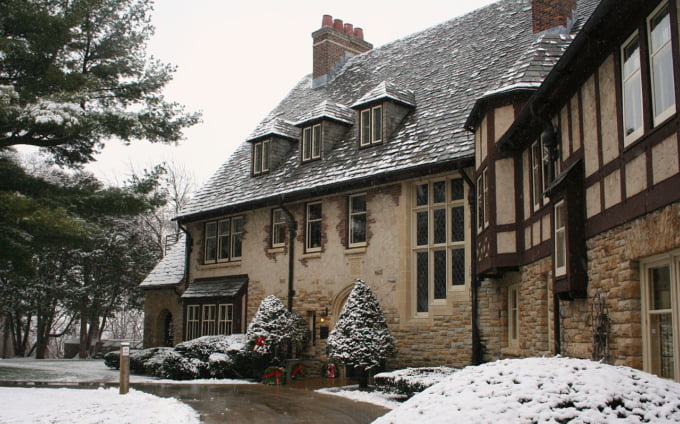 Photo by commons.wikimedia.org
The Plummer House is the past residence of Dr. Henry Stanley Plummer and his wife. It is now a famous tourist destination and is using for hosting weddings, parties, meetings, and receptions. The house can accommodate around 100 people, and it was previously named as the Quarry Hill. The Plummer family used to live in the house till 1969, but later it was given to the Park and Recreation Department. The house is enormous and got 5 stories, 49 bedrooms, and 5 fireplaces. The ground and the first floor of this house is handicap accessible while the rest are not.
Name:Plummer House
Address:1091 Plummer Ln SW, Rochester, MN
Related Site:http://www.rochestermn.gov/departments/parks-and-recreation/indoor-facilities/plummer-house
8. Douglas State Trail
Douglas State Trail is a 20.1 km trail which is a multi-use trail and paved. It is located between the cities of Rochester and Pine Island and is on the rail bed of the former Chicago Great Western Railway corridor. The trail is famously used for mainly bike riding by the tourists. It passes over the Zumbro River and also the town of Douglas. Along the trail, you will notice landscapes, forest, rolling fields and agricultural lands. Parking is available for each significant trail head, and thus tourists can easily enjoy different segments of the trail. Few benches are also there to provide people with rest stops while crossing the trail.
Name:Douglas State Trail
Address:Rochester, Minnesota
Related Site:https://www.dnr.state.mn.us/state_trails/douglas/index.html
9. Minnesota Children's Museum of Rochester
Minnesota's Children Museum is a 5,000 sq foot museum designed especially for the children. It tries to challenge the children in a fun way and help them in learning new and important things. Unique fun events take place at the museum every week like Math Magic, Yoga Classes, Healing Rhythms, lab experiments and celebrating special occasions. Crucial environmental stuff is also used to explain here like the use of renewable energy and clean water technology, etc. The children then have to use their own ideas and innovative skills to construct something new and exciting. You can become members of museum and enjoy free entry to it.
Name:Minnesota Children's Museum of Rochester
Address:1643 North Broadway Ste. A, River Center Plaza, Rochester
Related Site:https://mcm.org/visit/rochester/
10. Calvary Episcopal Church, Rochester, Minnesota
Calvary Episcopal Church is the oldest religious structure in Rochester. It was previously the family church for the Mayo family. It was built around 150 years ago and is home to around 400 local parishioners. The church is gorgeous with intrinsic details. The brick chapel built in the year 1862, and the stone baptismal font constructed in the year 1871. Similarly, the construction of walnut altar dated back to the year 1880. The church was named as a historic site in the year 1996. People who visit the Mayo Clinic love visiting the Episcopal Church making it Rochester's most loved tourist destinations.
Name:Calvary Episcopal Church, Rochester, Minnesota
Address:111 3rd Ave SW, Rochester, MN
Related Site:https://calvary-rochester.org/
◎ Closing
Rochester is a beautiful city which was popular with the world-renowned Mayo Clinic. But with time, it is being credited for and appreciated for its diverse history, beautiful monuments. And amazing lifestyle. More and more people are visiting this beautiful city each year. It has a glorious culmination of the rich past and the vibrant present. You can take a peek in the history and its creators by visiting the beautiful mansions, go to the oldest church, attend the cultural and musical events happening regularly or even take a walk on the Douglas trail. There is something for everyone here.