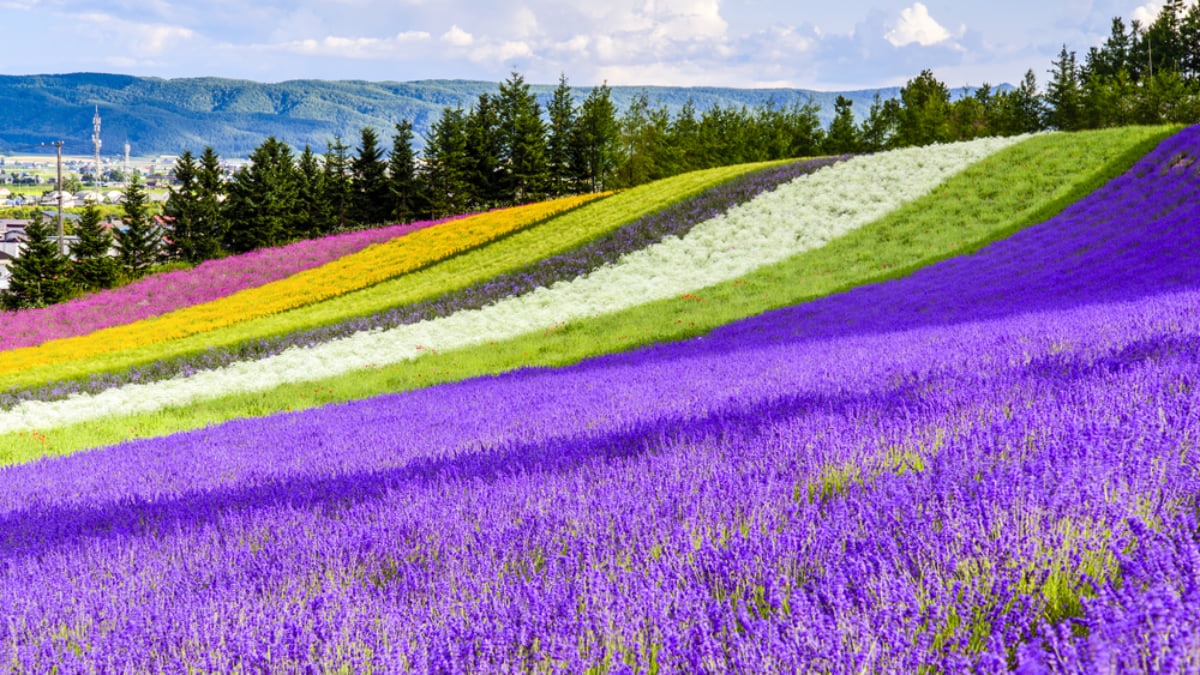 Photo by littlewormy/Shutterstock
Things to Do in Hokkaido During the Summer
With its world-class skiing resorts, romantic winter illuminations and spectacular winter festivals, it's easy to see why Hokkaido's sunnier side often gets overlooked. In the warmer months, however, Hokkaido is as wonderful as it is with a blanket of snow. From vast fields of sweet-scented flowers to remote, rugged coastlines, to an ocean of clouds so close you can almost touch them, Hokkaido's summer attractions may not twinkle with lights and sound, but they are natural wonders you won't find anywhere else.
table of contents
[x] close
Things to Do in Hokkaido During the Summer
Rishiri Island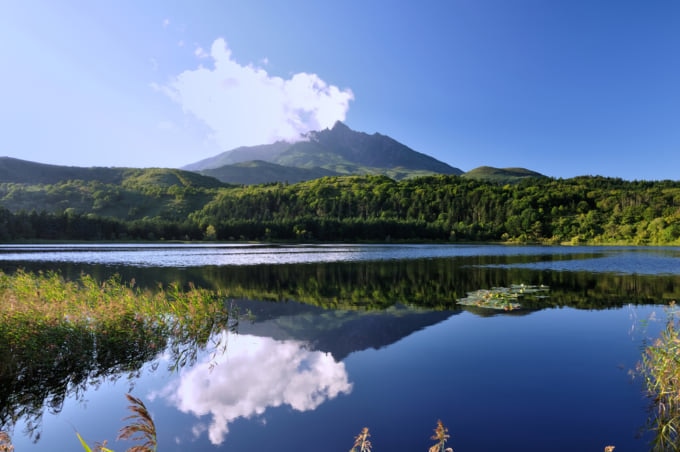 Known locally as Rishirito, this scenic island lies north of Hokkaido's mainland. At its heart, a dormant volcano called Mount Rishiri or 'Rishiri-Fuji' - a nod to its impressive size - looms over the landscape. Rishirito is within the bounds of the Rishiri-Rebun-Sarobetsu National Park, and is a popular summer destination for its natural scenery and unique alpine flora. In addition to Mount Rishiri, visitors can tackle the gentle Mount Pon, rent a bicycle for the Rishiri Cycling Road, or explore the picturesque fishing villages and capes along the shoreline.
Unkai Terrace, the Sea of Clouds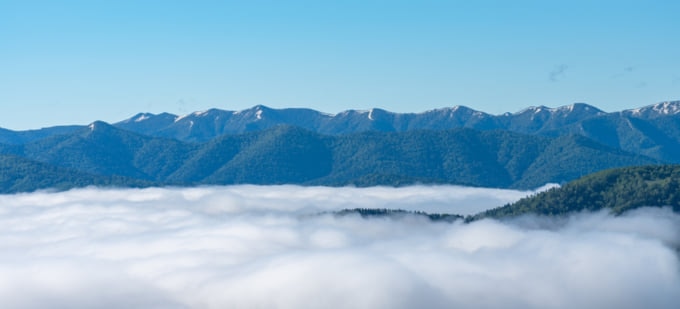 Photo by shawn.cff/Shutterstock
The Unkai Terrace was built by Hoshino Resorts Tomamu as a scenic viewpoint to enhance the natural beauty of Tomamu's mountains. The terrace is 1,088 meters above sea level and is only accessible via cable car which services the Tomamu ski resort in winter. Up here, clouds form easily, giving rise to the name of the site, Sea of Clouds (Unkai). The early morning time in summer is the best time to see them, though it's not guaranteed. The conditions must be just right in order for the deck to fill with cloud cover. The Unkai Terrace includes the Cloud Walk, a walkway which gives the impression of walking on the clouds, along with several viewing decks and trails.
Furano Lavender Fields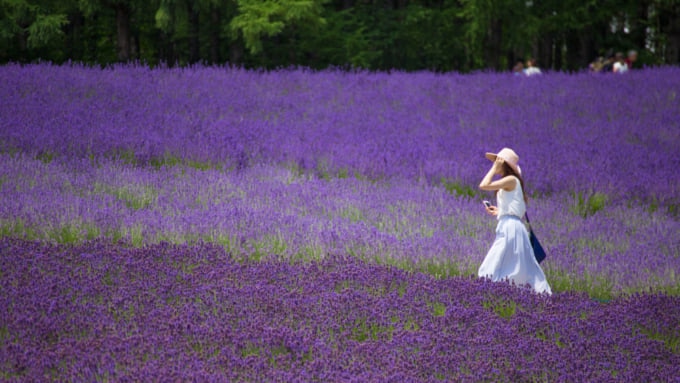 Photo by Phubet Juntarungsee/Shutterstock
The fragrant lavender fields of Furano and Biei are famous throughout Japan. These perennials typically bloom in late June and early July, depending on the year's temperature. Between Biei in the north and neighboring Furano City to the south, there are dozens of lavender farms offering tours, gift shops selling lavender based goodies and even ice cream stores with homemade lavender ice cream in stock. Furano is home to the highest concentration of lavender farms in Japan.
Shakotan Peninsula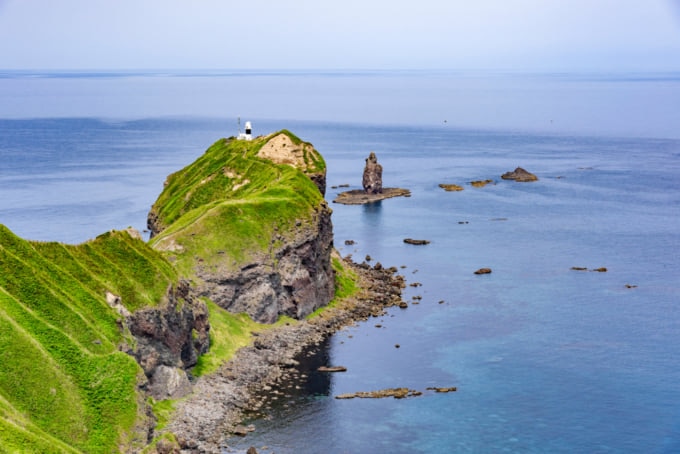 The Shakotan Peninsula is a rugged coastal area with spectacular natural scenery, including jagged capes, inlets and sea stacks formed by centuries of marine erosion. Some of the area's most iconic scenic points include the Kamui Cape, the lighthouse of Cape Ogon and the rocky vistas of the Shimamui Coast. Visitors can enjoy, hiking, fishing, boat tours and other marine activities in the summer. The mountainous peninsula is located in Shiribeshi, a large subprefecture on the western end of Hokkaido's mainland. During the winter, the region receives heavy snowfall and is not easily accessible to tourists.
Shiretoko National Park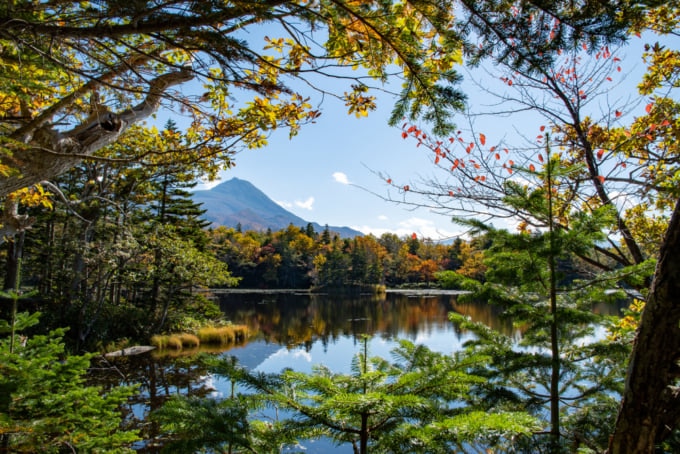 Photo by Tatsuo Nakamura/Shutterstock
On the eastern end of Hokkaido on the Shiretoko Peninsula, Shiretoko National Park is a vast, unspoiled territory marked by mountains, lakes, waterfalls, rugged coastlines and endless forests home to an abundance of wildlife. The park sees minimal human encroachment, and is renown as Japan's last true wilderness. Hokkaido's harsh winters limit tourism during those months, but in the summer, the park comes to life with greenery and flowers, and visitors flock to admire the scenery, enjoy the great outdoors or try their hand at fishing. Despite it's beauty, the region is also home to Japan's largest concentration of bears, so visitors are asked to take precautions beforehand.
Hokuryu Sunflower Fields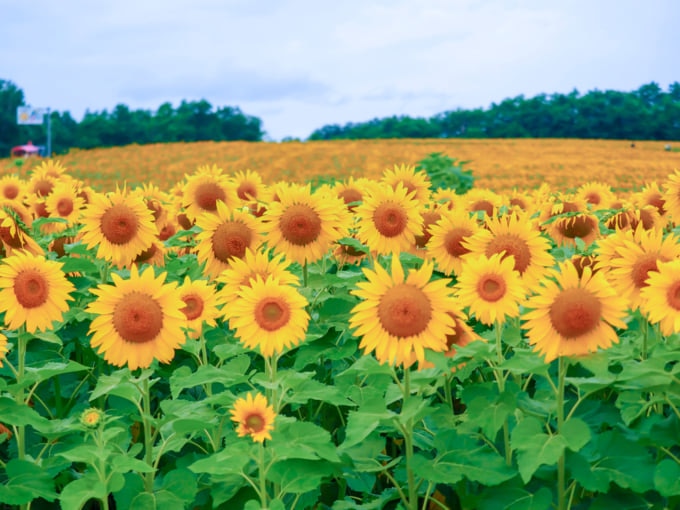 Photo by Koki Yamada/Shutterstock
In August, the town of Hokuryu turns a sunny shade of yellow as its 1.5 million sunflower plants burst into bloom, covering the fields as far as the eye can see. The townspeople began planting sunflowers here around 1979, eventually growing from a hobby to brighten the town to the largest sunflower field in Japan. Today, thousands of visitors each year enjoy wandering through the fields, hitching wagon rides and tasting the town's toasted sunflower seed soft cream. Hokuryu Town is located near Asahikawa, northeast of Sapporo.
Kiritappu Wetland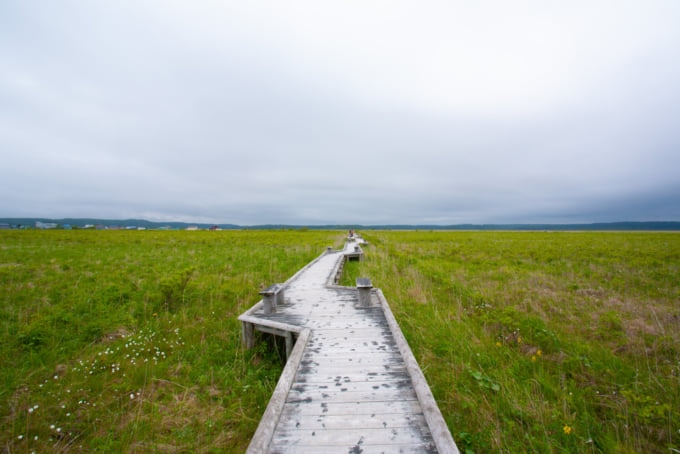 The Kiritappu Wetland is also known as the 'Wetland of Flowers' for its summer flowers which bloom mainly throughout June and July. These hardy varieties are unique to peat bogs and marshes, and there are only a few wetland habitats found in Japan. Visitors can explore this unique ecosystem via a system of boardwalks and observation decks. Kiritappu Wetland is located south of Shiretoko National Park on the opposite coast.
In Conclusion
While Hokkaido's reputation as a popular winter destination might overshadow the summer fun on offer here, there's plenty of things to do during summer that you won't find in the colder months. Escape back to nature and rejuvenate mind and body with Hokkaido's best summertime attractions.

Book a rental car for your trip to Hokkaido here (Japanese only): 新千歳空港のレンタカー予約