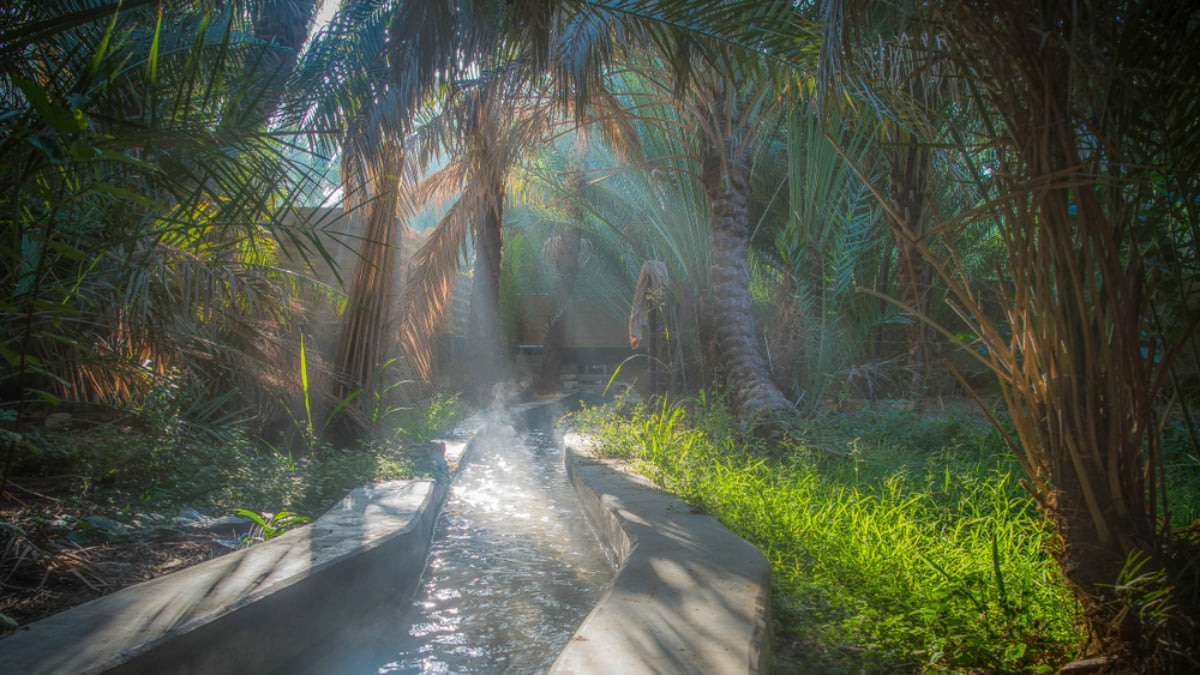 Photo by DeGe Photos/Shutterstock
5 Incredible Day Trips to Take from Dubai
The futuristic metropolis of the Middle East, Dubai offers a number of tantalizing things to do in its modern city. Take a few days to explore the surroundings of Dubai however, and you'll find a wealth of unique and exciting activities to engage in.
table of contents
[x] close
5 Incredible Day Trips to Take from Dubai
Explore the Desert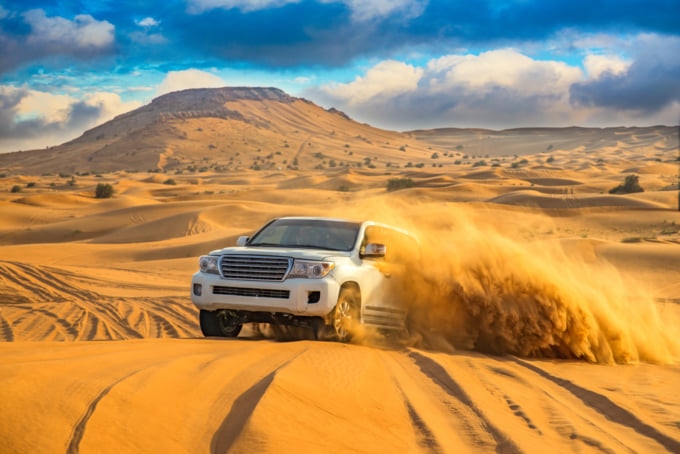 Photo by Victor Maschek/Shutterstock
Easily the most popular day activity for those visiting Dubai, exploring the vast desert that surrounds most of the city is a must. There are a number of different desert related activities that all tour companies in Dubai will usually offer. Some of the best include taking an off road desert safari, quad-biking through the desert and sandboarding. For those that want a more intimate experience, there are also options to spend the night camping in the desert.
Hop over the Border to Musandam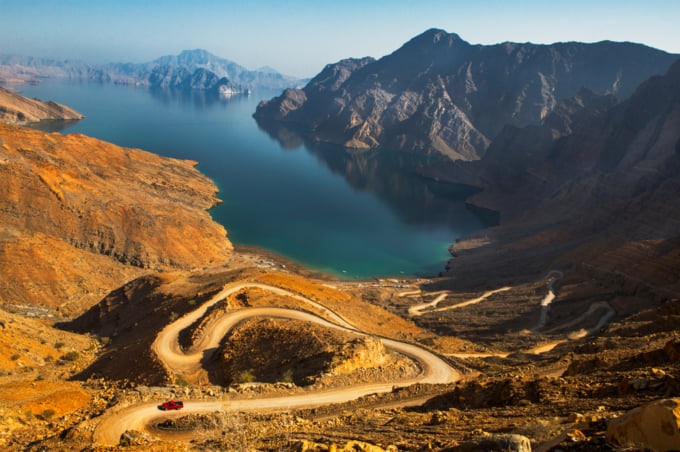 Photo by Abie Davies/Shutterstock
Oman's incredible Musandam Peninsula is full of beautiful scenery and the only fjords you'll find in the Middle East. Often dubbed as the 'Norway of the Middle East', it's a world away from the region's arid desert landscape. While it's recommended to spend a couple of days exploring this region of Oman, it's easily doable as a day trip from Dubai too. A number of tour companies offer day trips into this stunning region from Dubai to explore the fjords by boat.
Abu Dhabi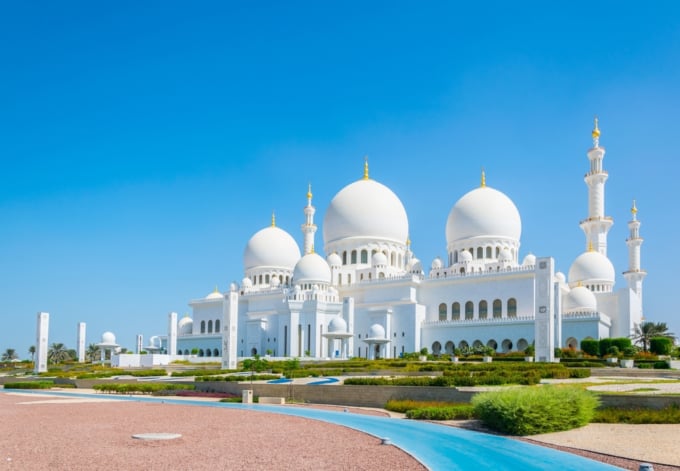 Photo by trabantos/Shutterstock
While Dubai seems to get all the tourism fame, the capital of the UAE, Abu Dhabi offers just as much to see and do. From the huge and majestic Sheikh Zayed Grand Mosque to thrilling theme parks such as the impressive Ferrari World on Yas Island, there's plenty for all ages. It only takes an hour and a half to drive there from Dubai and there are plenty of buses that make the journey throughout the day.
Al Ain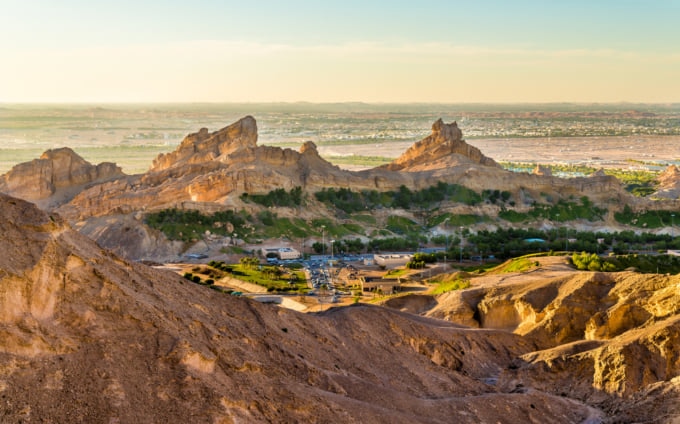 Photo by Leonid Andronov/Shutterstock
A world away from the glitzy skyscrapers and modern cities along the coast of the UAE, Al Ain is a fascinating insight into authentic Arabian culture and history. This oasis city in the desert has a long history with the area being inhabited for around 8,000 years.
Khor Fakkan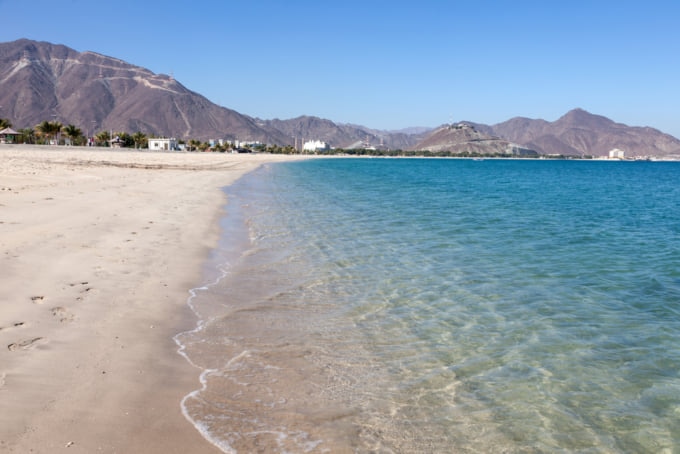 Photo by Philip Lange/Shutterstock
A picturesque seaside town on the Gulf of Oman, Khor Fakkan is a short hour and a half drive from Dubai. While you'll find beaches along the coast of Dubai, Khor Fakkan has a much more relaxed atmosphere away from the busy city life.
Conclusion
There's plenty of places to visit around Dubai to fill up anyone's itinerary. Next time you're planning a trip to the Emirates, make sure to add a few extra days to explore the surrounding area and towns close to the city.