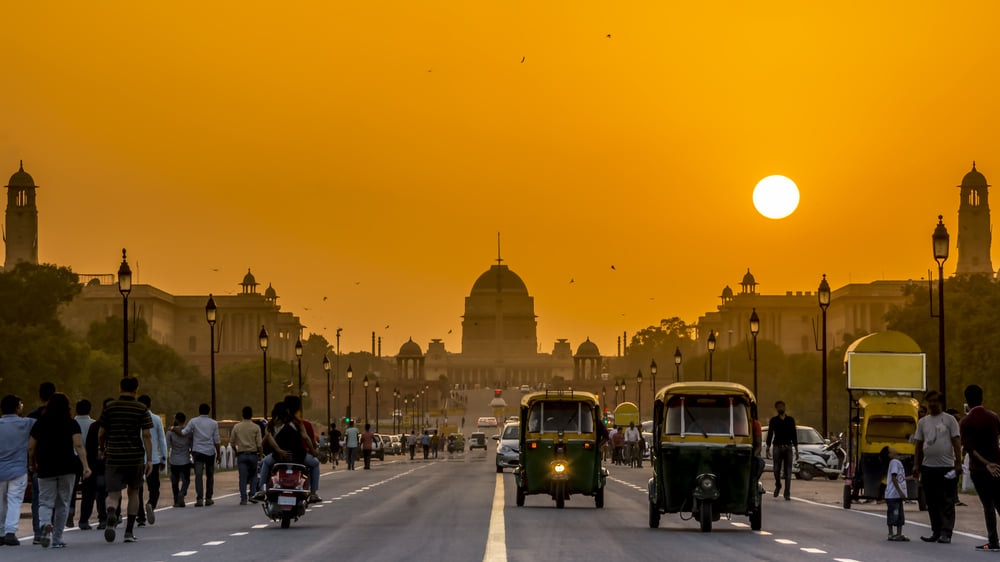 Photo by Kriangkrai Thitimakorn/shutterstock.com
10 Incredible Things to Do in India's Bustling Metropolis of Delhi
Delhi is India's bustling capital, a vibrant microcosm of all walks of life and cultures from all over the country. Old Delhi is a historic neighborhood that dates back to the 1600s. The old town often feels like its stuck at a point in the past, with jewelers weighing gold on dusty scales and laborers hauling sacks of spices in the busy, crowded markets. Take a turn into the modern New Delhi however and you'll find glitzy skyscrapers, monumental malls and trendy restaurants. A charm like no other, Delhi is also home to a number of beautiful historic structures that shouldn't be missed on a trip to the country.
table of contents
[x] close
10 Incredible Things to Do in India's Bustling Metropolis of Delhi
1. Gurudwara Bangla Sahib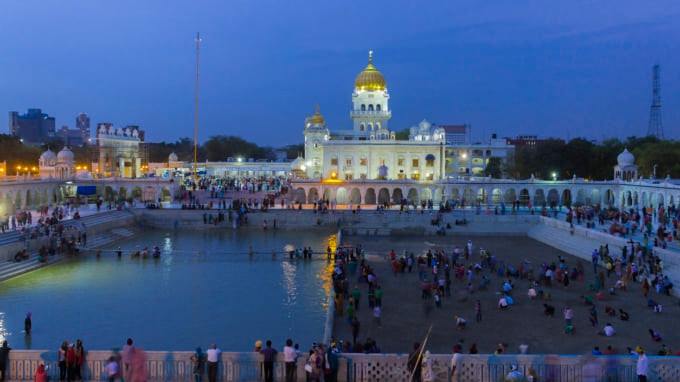 One of the most prominent Sikh houses of worship in Delhi, this beautiful stark-white building is linked with the well-known Guru Har Krishan. It's also known for the picturesque pool inside the complex known as the "Sarovar" with its incredibly tranquil and peaceful environment. Although the grounds are considered holy, tourists are allowed to enter but need to follow the proper dress code, make sure to cover your head before entering this holy place.
Name:Gurudwara Bangla Sahib
Address:Ashoka Road | Connaught Place, next to Grand Post Office, New Delhi 110001, India
Related Site:http://www.dsgmc.in/
2. Qutub Minar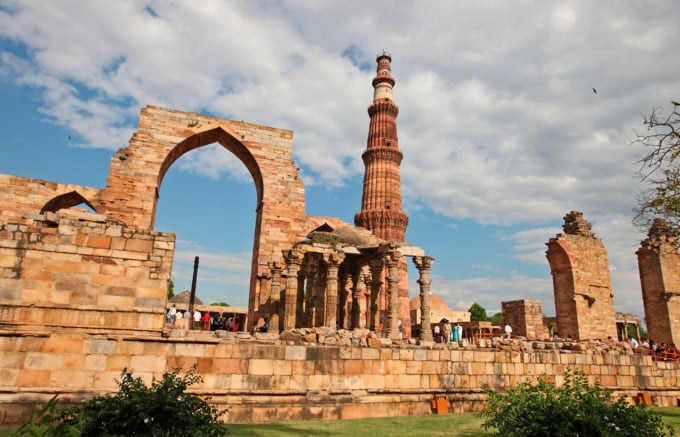 This UNESCO World Heritage Site is a tower of victory built by Qutab-ud-din Aibak, the first ruler of the Delhi Sultanate, in the year 1193. Covered in sandstone, the structure copies the similar Minaret of Jam found in a remote valley in Afghanistan and soars 73 meters up into the sky. Although the tower used to be open to the public, offering a viewpoint from the top, it's long been closed since a number of people were killed and injured in an accident there.
Name:Qutub Minar
Address:Aurobindo Marg | Mahrauli, New Delhi 110030, India
Related Site:http://www.delhitourism.gov.in/delhitourism/tourist_place/qutab_minar.jsp
3. Bahai Lotus Temple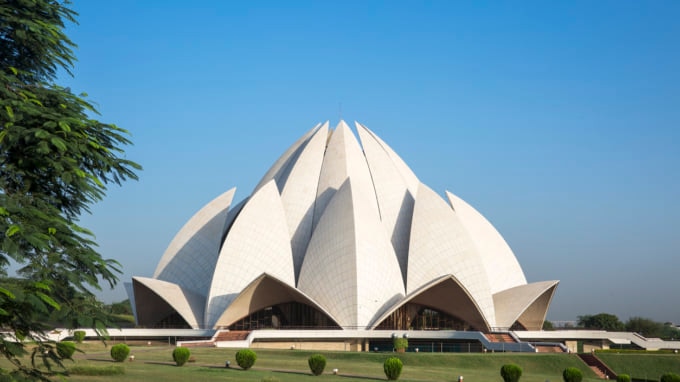 Bahai Lotus Temple is a Bahá'í House of Worship located in the heart of Delhi. It was established in 1986 with a huge construction cost of about 10 million dollars. The temple has become a prominent sightseeing attraction in Delhi due to its notable flower-like shape. The design features a blossoming lotus flower similar to the iconic Sydney opera house in style. Aside from its architectural splendor, the temple has some serene grounds with beautiful gardens and cool pools of water. There are plenty of spaces for people to sit and contemplate on the many wooden and marble pew-type benches.
Name:Bahai Lotus Temple
Address:Lotus Temple Rd | Shambhu Dayal Bagh, Bahapur, Shambhu Dayal Bagh, Kalkaji, New Delhi 110019, India
Related Site:http://www.bahaihouseofworship.in/
4. India Gate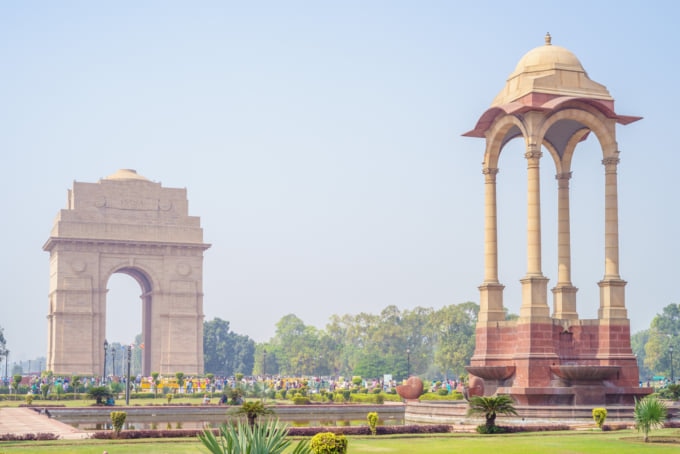 Photo by Related Site/Richie Chan
India Gate was once known as the Kingsway. It is a war memorial sightseeing landmark located in New Delhi. This monument was built in 1931 and was the work of Sir Edwin Lutyens. The essence of this iconic gem is the history it carries especially about the war that was in India and the brave hearts who laid down their lives. In addition to the architecture, there are nice lawns where people picnic. The gate also lights up at night into the Indian flag colors which are very symbolic and beautiful to see.

Name:India Gate
Address:Rajpath Marg, India Gate, New Delhi, Delhi 110001 india
Related Site:http://www.delhitourism.gov.in/delhitourism/tourist_place/india_gate.jsp
5. Red Fort (Lal Quila)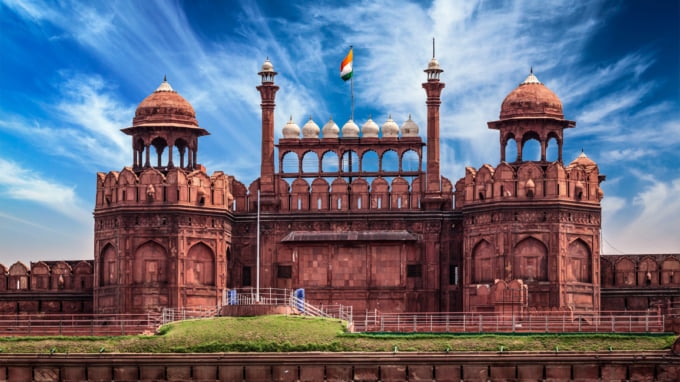 Named for its beautiful red sandstone walls that rise over 33 meters tall. This Old Delhi gem was built in 1638 with the purpose of locking out invaders trying to reach the city. The Red Fort (Lal Quila) houses a number of museums. This fort is historic to the people of Delhi as it served as a residence of emperors belonging to the Mughal dynasty for over two centuries. It was also the political and ceremonial center for the dynasty and many critical events impacting the Delhi region were held there.
Name:Red Fort (Lal Quila)
Address:Netaji Subhash Marg, Lal Qila, Chandni Chowk, New Delhi, Delhi 110006 India
Related Site:http://asi.nic.in/asi_monu_tktd_delhi_redfort.asp
6. Hauz Khas Village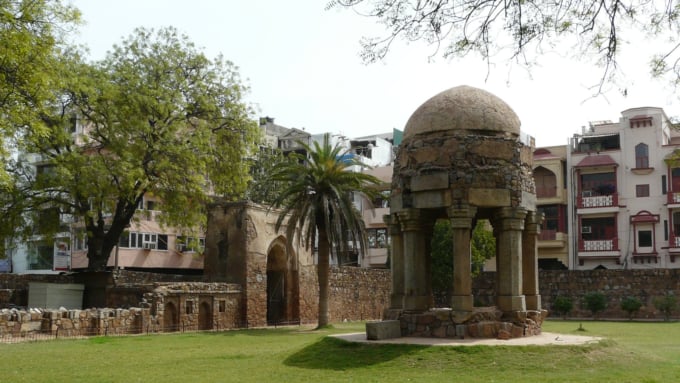 Hauz Khas Village has an old-world charm that is noticeable in many of the amazing buildings that still stand there today. The area was famous with Islamic scholars and students to the Madrasa. In recent times, Hauz Khas hosts some of India's prestigious educational institutions which have led to a wave of cultural diversity in Delhi. The village has been made even more beautiful by a number of well-maintained green parks. With the nearby pubs and restaurants to diner pavilions, the area is also a hub for everything entertainment.

Name:Hauz Khas Village
Address:354, Hauz Khas Tank, Hauz Khas Village, Deer Park, Hauz Khas, New Delhi, Delhi 110016 India
Related Site:http://www.delhitourism.gov.in/delhitourism/shopping/hauz_khas.jsp
7. National Gandhi Museum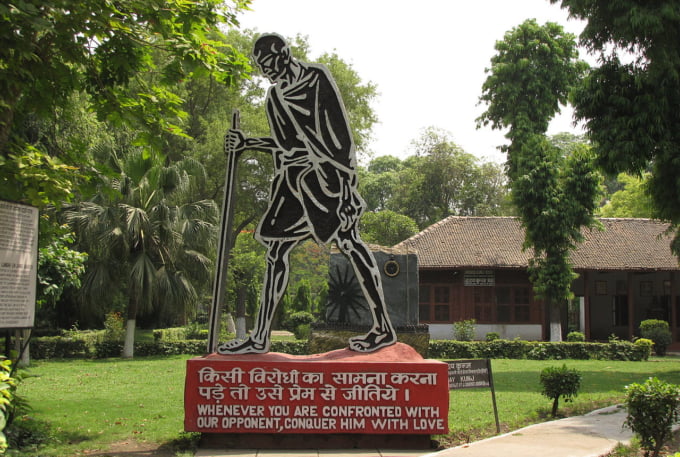 Photo by commons.wikimedia.org
The National Gandhi Museum is the perfect place in Delhi to get closer look into the life of the late Mahatma Gandhi. Here you can learn more about Kasturba Gandhi and the Indian Freedom Struggle. Some of the preserved items you should expect to find while visiting the museum are books, journals and a rich collection of original relics such as photographs, art pieces and other memorabilia. The place is peaceful and is a great show of affection to the man that played a huge role in the liberation of modern India.
Name:National Gandhi Museum
Address:Opp Raj Ghat, Jawaharlal Nehru Marg, Vikram Nagar, New Delhi, Delhi 110002 India
Related Site:http://gandhimuseum.org/site/
8. Humayun's Tomb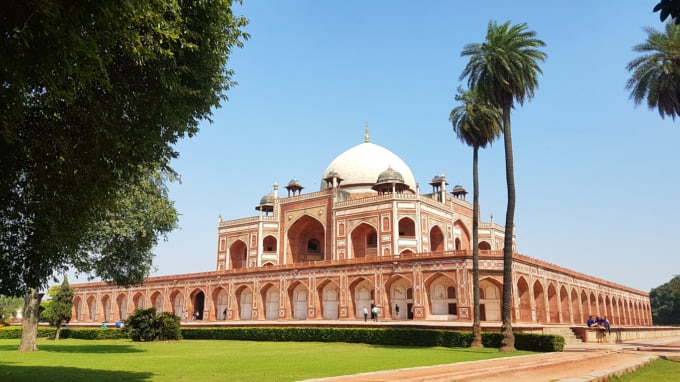 Built in 1570, this tomb is of great cultural significance to the people of Delhi as the first garden-tomb in India. Dedicated to the great Emperor of Mughal, Humayun, its architecture was inspirational to many other buildings within India mimicking the iconic Mughal architecture and its garden complexes, such as the incredible Taj Mahal.
Name:Humayun's Tomb
Address:Mathura Road, Oppo. Nizamuddin Police Station, Nizamuddin East, New Delhi, Delhi 110013 India
Related Site:http://www.humayunstomb.com/
9. Swaminarayan Akshardham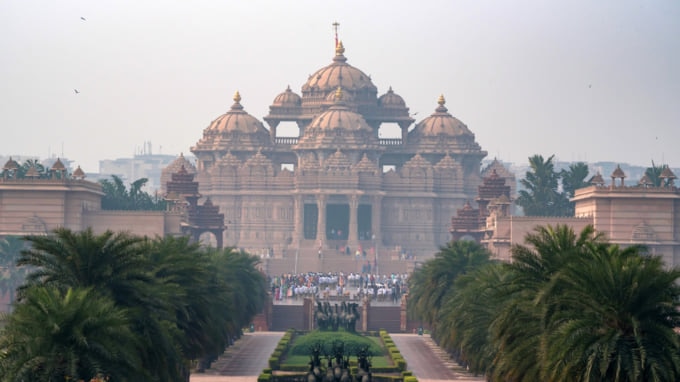 Photo by Yakov Oskanov/shutterstock.com
The name 'Akshardham' means the divine abode of God and this complex is a Hindu Mandir considered to be a place of peace and freedom in New Delhi. It's the largest Hindu temple in the world and is the perfect place to witness this incredible religion. This spiritual and cultural campus is hailed to be an eternal place of devotion, peace, and purity. Inside the temple are thousands of statues that tell great stories about the Hindu culture.

Name:Swaminarayan Akshardham
Address:Nh 24 | Akshardham Setu, New Delhi 110092, India
Related Site:http://akshardham.com/
10. Lodi Gardens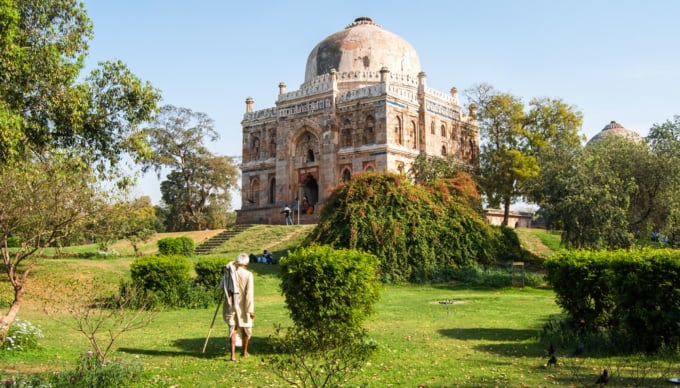 Photo by Svetlana Eremina/shutterstock.com
A true green oasis away from the bustle of the city, this park sits on over 90 acres of land making it spacious enough without being overcrowded. Here you'll also find a number of tombs of important people such as Sikandar Lodi. Apart from just getting a breath of fresh air, the park is also full of wildlife, perfect for for those who want an escape to nature.
Name:Lodi Gardens
Address:Lodhi Rd, Lodhi Gardens, Lodhi Estate, New Delhi, Delhi 110003 , India
Related Site:https://www.ndmc.gov.in/
Conclusion
Full of incredible cultural and historical buildings along with the new modern face of the country, Delhi offers a number of places you need to check out. From the great cultural and spiritual background to the simple way of life, this rich but humble city will give you plenty to marvel about.