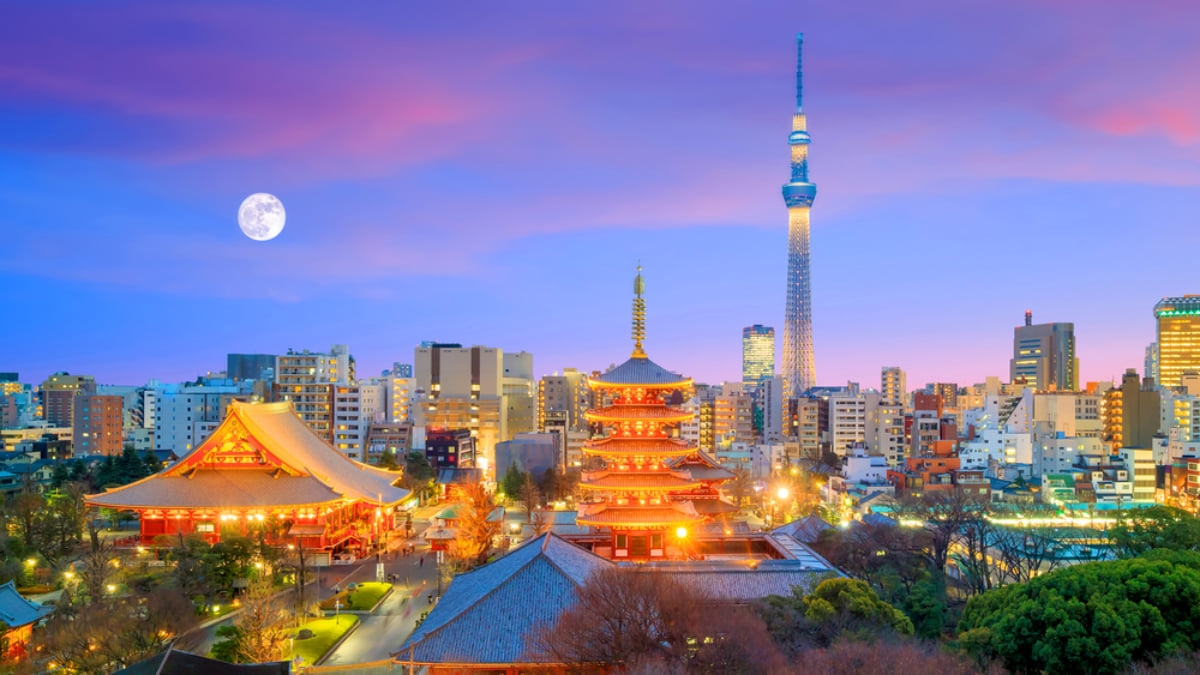 Photo by f11photo/Shutterstock
The Top Cheap Hotel Chains in Tokyo for a Budget Stay
As one of the most expensive cities in the world, Tokyo can quickly evaporate the contents of your wallet. However with a few tips and money saving skills, you can explore Japan's vibrant capital on the cheap. Dubbed as 'business hotels' in Japan, often aimed at Japanese salary men on business trips, many of these cheap hotels around Japan are often sub-standard with not-so-clean rooms. Along with Japanese-only language services and offering not much more than a bed and maybe a toothbrush if you're lucky. However you'll find some exceptions in popular chains that pride themselves in their service to both local Japanese and foreigners traveling from abroad.

For those wanting to stick to a budget while enjoying the Land of the Rising Sun, here are some of the top budget-friendly hotel chains you'll find in Tokyo, offering both cheap accommodation and a pleasant stay.

table of contents
[x] close
The Top Cheap Hotel Chains in Tokyo for a Budget Stay
Dormy Inn
While the name might suggest a lousy, hostel-style accommodation, Dormy Inn is quite the opposite. Much cheaper than staying at a ryokan, Dormy Inn's rooms are still often modern, clean and attractive. The best part of this hotel chain however is all the extras you'll get, something not commonly associated with 'business hotels'.

Not only is the breakfast usually great with a delicious spread on offer, the highlight of this chain are the hot springs and baths that each of their hotels offer. Hot springs are a huge part of the tourism industry in Japan, but hotels in the city don't usually tend to offer such spa services unlike Dormy. Even better every night from 9:30PM to 11PM the hotel gives out free bowls of 'yonaki soba noodles' to anyone staying there, a perfect snack after relaxing away the tires of travel in their hot spring.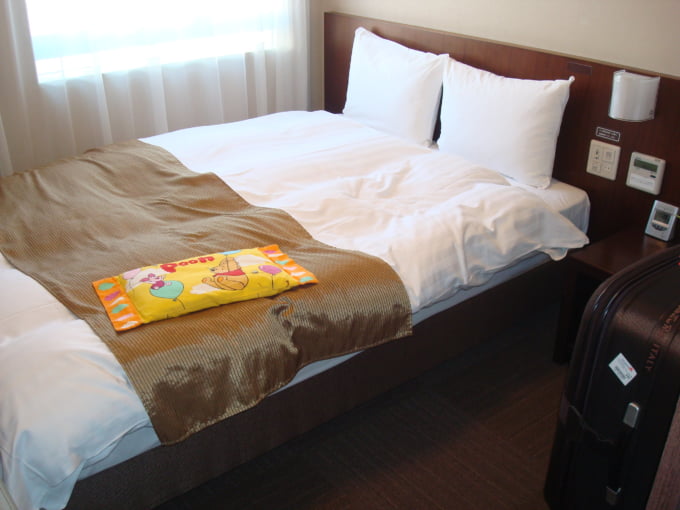 The only downside is they don't have quite as many locations, with only a few of their hotels in Tokyo and some of the other major tourism areas across Japan. Rooms at the Dormy Inn Tokyo Hatchobori run for as low as ¥7000.
Dormy Inn Hatchobori Tokyo
Address: 2 Chome-20-4 Shinkawa, Chuo City, Tokyo 104-0033
URL: https://www.hotespa.net/dormyinn/english/
Nine Hours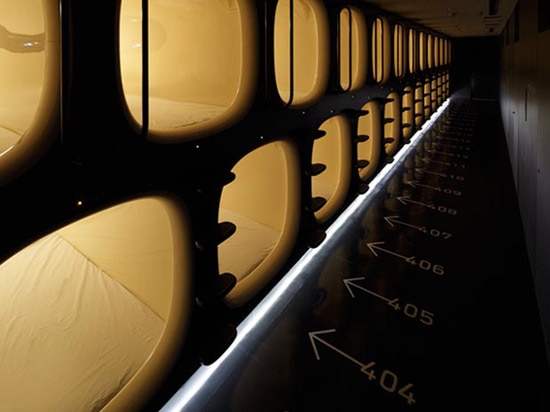 Capsule hotels are often a hit and miss in Japan, while they're often cheap, the shared facilities can be gloomy, overused and noisy. Nine Hours is a reliable chain however that offers well-organized and spotlessly clean capsule hotels around the city.

The beds here are surprisingly comfortable and capsules do well to cancel out surrounding noises. Facilities are clean and modern and offer everything you need including pajamas, a towel and slippers.

Note that while the staff and hotel do everything they can do keep things quiet for guests to sleep, it can often depend on the guests themselves. If you are a light sleeper, it's still recommended to try one of the business hotels for a cheap stay and a good night's sleep.

Seven hour naps cost from ¥1000 and overnight stays are ¥4,900 in Shinjuku, although if you book in advance rooms can go from ¥2,600. You can also pay ¥700 just to use the shower facilities.
9 Hours Shinjuku North
Address: 3-8F, 1 Chome−4−15, Hyakunincho, Shinjuku, Tokyo
URL: https://ninehours.co.jp/

Toyoko Inn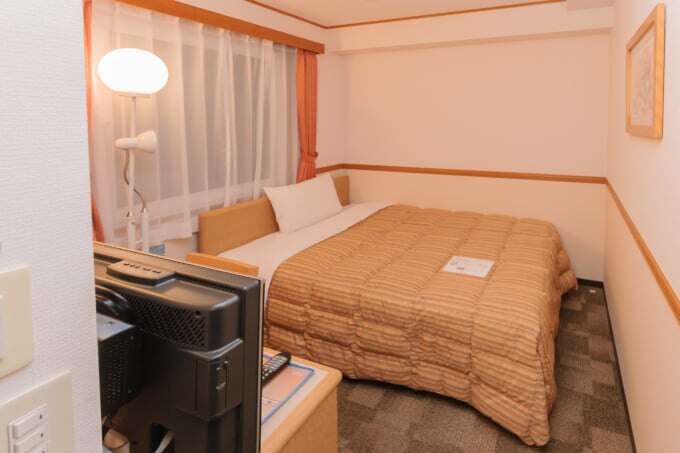 Another of the budget chains you'll find scattered all over the country, room prices are around ¥5,000 in the less popular areas and are still as cheap as ¥7,000 for a single room in the heart of Tokyo in popular areas like Shinjuku and Ikebukuro. The double rooms are also reasonably priced and usually don't cost much more than a single room.
Toyoko INN Shinjuku Kabukicho
Address: 2 Chome-20-15 Kabukicho, Shinjuku City, Tokyo 160-0021
URL: https://www.toyoko-inn.com/eng
APA Hotel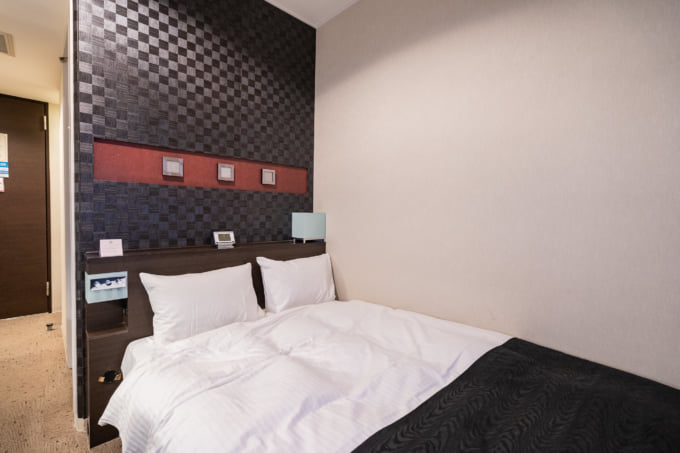 These iconic orange-and-black hotels have been popping up in places all over the country in the last few years. You'll often find them around most major stations around the country and with over 60 in Tokyo alone. If you're looking for convenience at a cheap price, APA Hotels are often the best choice.

Although these are classed as a budget hotel, the rooms usually feature a stylish decor and are super clean. The service is often impeccable and you'll find all the amenities and accessories needed that are often lacking in other cheap hotels.

Prices range from around ¥8,000-12,000 in the heart of Tokyo like Asakusa and Shibuya and as low as ¥4,500 for single rooms in cities outside the major tourist areas of Tokyo, Osaka and Kyoto.
APA Hotel Higashi Shinjuku Kabukicho
Address: 2 Chome-19-14 Kabukicho, Shinjuku City, Tokyo 160-0021
URL: https://www.apahotel.com/?version=en_us
Super Hotel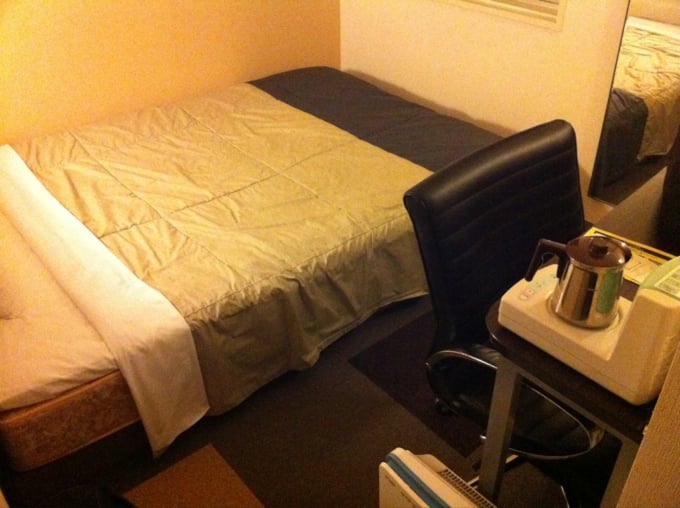 Photo by double-h_by_phone/Flickr
While the rooms are often not quite as swanky as some of the others on this list, Super Hotel is still well worth checking out with rooms going for a rate of under ¥10,000 in the heart of Tokyo's Shinjuku. Many of their locations also feature hot springs or public baths for you to soak in and they also offer different kinds of pillows to choose for those that have trouble getting the right balance of comfort. Most of their hotels are also decked out with an automated check-in and check-out service perfect for those in a hurry.
Super Hotel Shinjuku Kabukicho
Address: 2 Chome-39-9 Kabukicho, Shinjuku City, Tokyo 160-0021
URL: https://www.superhoteljapan.com/en/
Conclusion
A stay at any of the hotels listed here are highly recommended even at their low price points and are perfect for a low-cost yet hassle-free trip to Japan. If you're struggling to decide which to choose, although different hotels of the chains differ in comfort slightly, we'd rate Dormy Inn as our favorite for their luxurious hot springs and other extras, with APA Hotels coming in at a close second.

Note all of these hotels are participating in Japan's Go to Travel campaign, offering up to 50% of hotel stays until next year.