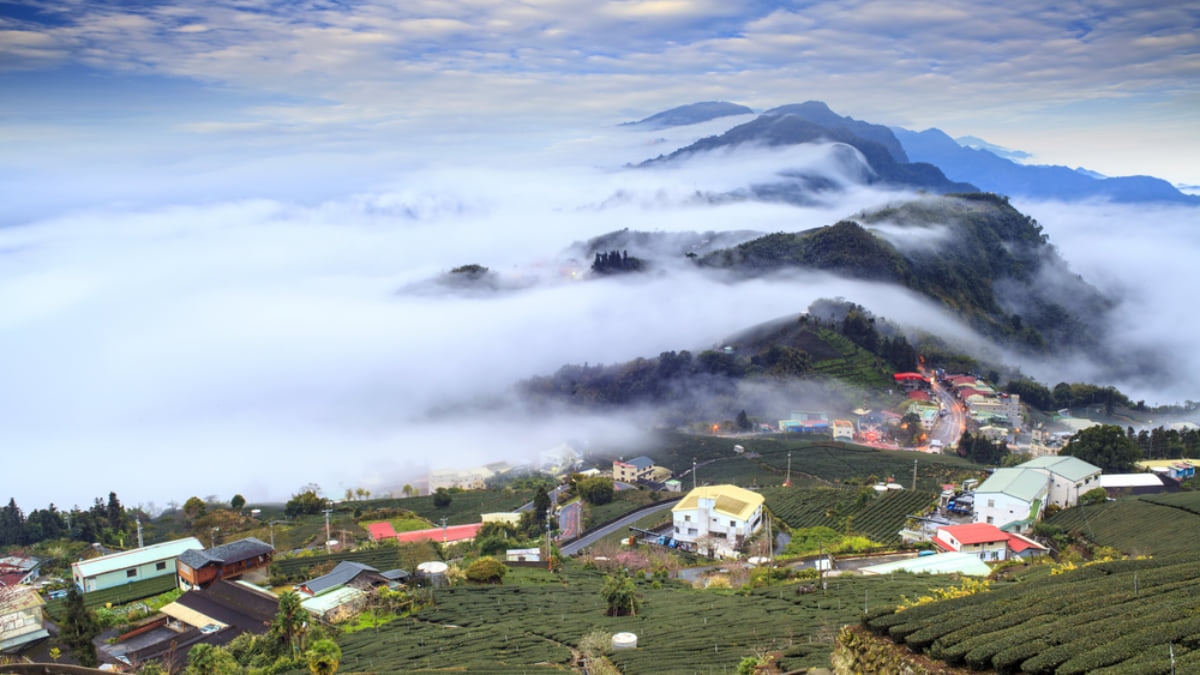 7 Incredible Things to Do in Chiayi, Taiwan
Halfway between Taichung and Tainan, Chiayi isn't usually the first place in mind when tourists land in Taiwan. However extending from the west coast to the jagged central mountains, this laid-back southern county has a wealth of things to do, both within the city and the surrounding area.

A perfect stop for those wanting to explore the rest of Taiwan outside of the capital, Taipei, here are some of the best things to do in Chiayi.
table of contents
[x] close
7 Incredible Things to Do in Chiayi, Taiwan
Alishan National Scenic Area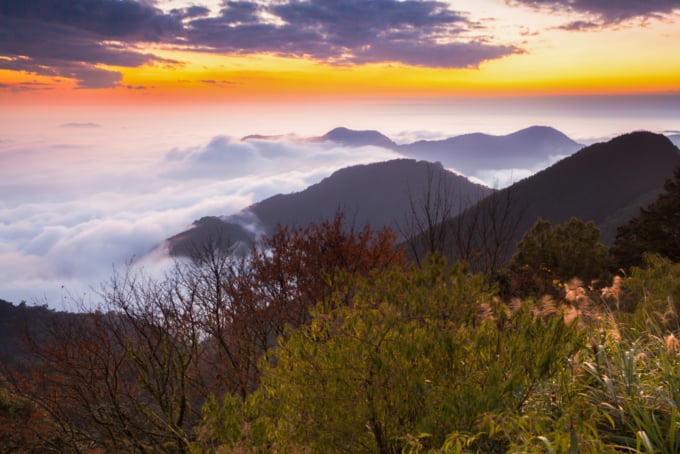 Chiayi's main claim to fame, the popular Alishan National Scenic Area is a wonderful escape into Taiwan's vast stretch of nature. Deep in the mountains of central Taiwan, this park is a great destinations for those looking to explore the great outdoors of the island. While the west coast is almost completely covered with towns and cities, the central region is sparsely populated, filled with overgrown forests and jagged mountains.

Due to its popularity, Alishan is one of the easiest to reach scenic areas in Taiwan, with regular buses departing from Chiayi to the park. From the bus stop there are plenty of hiking trails and things to do that can be easily reached. Despite its status as one of Taiwan's most popular nature excursions, the park is huge which helps disperse any crowds.

The journey from Alishan to Chiayi takes about two and a half hours by bus. Note that as the bus starts to head into the mountains, the roads can be quite winding and nauseating if you're easily car sick.
Eat Turkey Rice
Photo by Robert CHG/Shutterstock
The most famous dish in Chiayi, turkey rice is loved all over Taiwan by locals, some will travel from Taipei to Chiayi just to eat a bowl of this beloved dish. Almost every street in the center of Chiayi seems to have multiple turkey rice restaurants and sampling this delicious dish is a must here. It's not certain exactly how this scrumptious dish came to be but we're certainly thankful for it. Simply shredded turkey meat laid over rice, the flavorings of fried garlic and chicken fat make this dish stand out. Even better, this popular dish is super cheap, often costing as little as NT$30 for a small bowl.

While it's difficult to find a bad example of this dish in the city, Spraying Water Chicken Rice Restaurant is one of the most popular eateries. Despite being called 'chicken rice' the dish is made with turkey.
Take a Trip to Penghu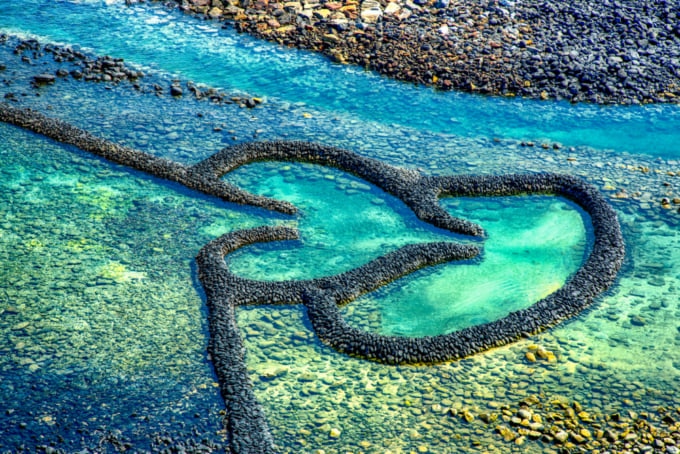 Not only is Chiayi the gateway to one of Taiwan's most popular nature reserves, it's also a stepping stone to some of Taiwan's most beautiful islands. Penghu is an archipelago of 90 beautiful islands containing some of the best beaches and snorkeling spots in the country. As you'd expect from a string of tiny islands, Penghu is also famous for its delicious, fresh seafood dishes.

From Jiayi's Budai Harbor it takes just 1.5 hours by ferry to get to Magong Harbor on the main island. It's also usually much cheaper than taking a flight from Taipei or Kaohsiung.

If you're visiting Budai Harbor to take the ferry to Penghu, make sure to check out the giant glass shoe located next to it. It's actually a church that was built to show respect for the victims of Blackfoot disease.
Chiayi Tower
Offering a beautiful view across the surrounding city of Chiayi and towards the mountains, Chiayi Tower is the perfect place to relax and spend an afternoon taking in the scenery. Head to the 11th floor for the cafe with an amazing view, or just head to the 10th floor for the observation deck if you're shorter on time. The tower is located in Chiayi Park, which is worth spending a little time to walk around as well.
Hinoki Village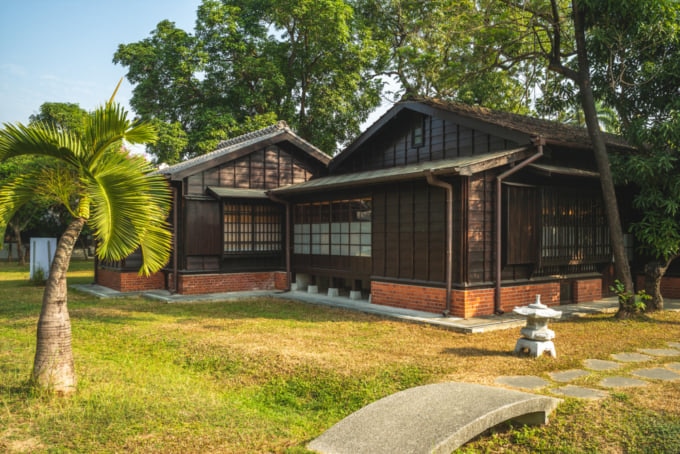 Photo by Richie Chan/Shutterstock
A photographer's paradise, Hinoki Village is full of well-preserved traditional Japanese buildings that were used as dormitories during colonial Japanese rule. Apart from just admiring the architecture here, there are a number of arts and crafts shops, bookshops and a cafe there that make it a wonderful place to spend an afternoon while in Chiayi.
Wenhua Road Night Market
Filled with all kinds of delicacies and tasty snacks, Taiwan's night markets are the best window into Taiwanese food culture. Chiayi is no exception to the rule, the city's Wenhua Road Night Market comes alive every day from 5PM, bustling with all kinds of tasty treats and street food to fill your stomach. And of course you'll find multiple places selling Chiayi's iconic dish of turkey rice here too. The night market is about a ten minute walk east of Chiayi Station, an easy trip even if you're just waiting for a train here or bus here.
Guanziling Hot Spring Town
Although Guanziling is actually located in neighboring Tainan county, it's much closer to Chiayi City than Tainan. This small mountain getaway is one of the most famous hot spring areas on the island. The muddy waters here are particularly famous for their healing properties. In fact Guanziling is one of only three similar hot springs in the world, the other two being in Kagoshima, Japan and Italy.

It takes less than an hour to reach Guanziling from Chiayi by bus, if you're coming from Tainan you'll need to take a train to TRA Sinying Station first and then catch a bus from there.
Getting to Chiayi Taiwan
With the high-speed railway (THSR) stopping to the west of the city, getting to Chiayi is a breeze. It takes just over an hour to get to Chiayi by high speed rail and normally costs NT$1080 one way. To get to the city center from the station hop on one of the buses that form Chiayi's convenient BRT system. If you'd rather save some money and go straight to the city, the ordinary trains go straight to Chiayi Station in the center.

There's also an airport that's located just outside of the center of the city area, however as there are no international flights (apart from charter flights), it isn't really used apart from to travel to Penghu and further out to Jinmen.