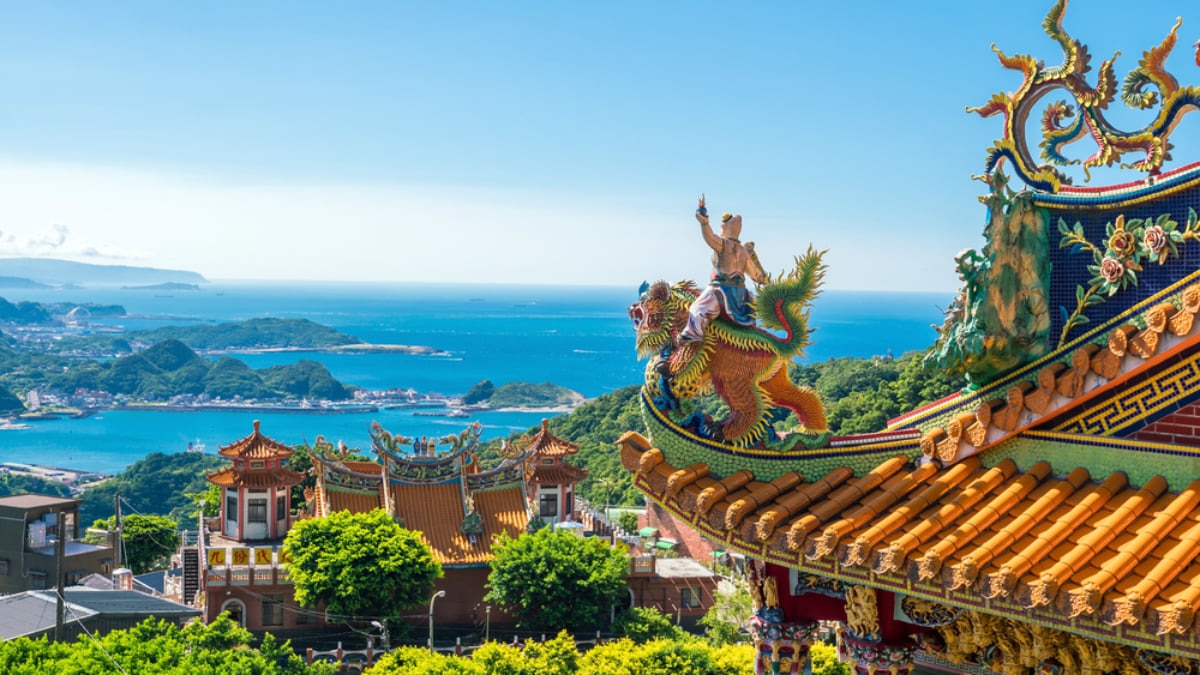 Photo by f11photo/Shutterstock
The 19 Best Things to Do in Taiwan in 2022
Taiwan, an island nation in the Pacific Ocean is steeped in Chinese traditions and culture offering a wealth of unique experiences and incredible things to do around the island.

While opening a guide and picking the top ten attractions of Taiwan might seem like a good idea to tackle the island, in reality it's just touching the surface of experiencing Taiwan's many beautiful places and fascinating traditions. With a culture that's vastly different to other places in the world, there's some incredible experiences that make a trip to Taiwan so unforgettable.

Don't leave Taiwan without trying some of these experiences and things to do.
table of contents
[x] close
The 19 Best Things to Do in Taiwan in 2022
Grab a Taiwanese Breakfast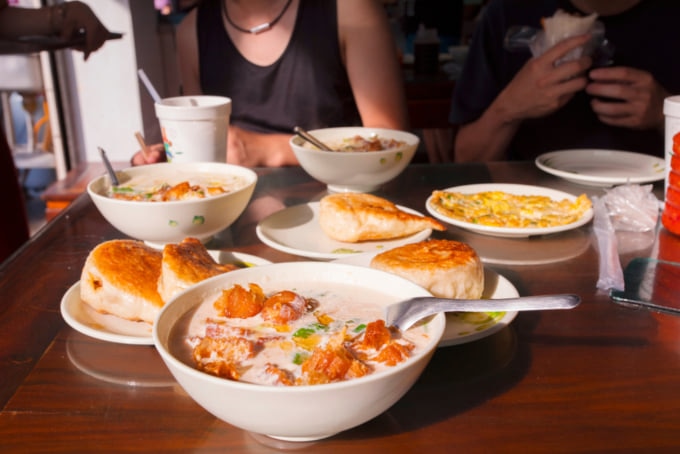 Photo by wu hsiung/Shutterstock
Taiwanese breakfast is more than just a meal, it's an experience you just can't miss out on while visiting the island. Across Taipei you'll find stores grilling and baking breakfast foods from the early hours of the morning all over the city, almost every street is bound to have one, or three. Skip the unappetizing hotel buffet breakfast and head to the streets for one meal you won't want to skip.

There's plenty to try, but these are some of the best Taiwanese breakfast foods you have to eat.


Explore Taiwan's Ancient Capital, Tainan
Photo by Krishna.Wu/Shutterstock
Journey back in time to Taiwan's ancient capital, from the forts of Anping to the quaint old streets, Tainan is teeming with history.

Due to Tainan being the capital of the island for several hundred years, most famous Taiwanese foods first originated in Tainan. For food lovers visiting the island, taking a trip to Tainan, the food capital of Taiwan is a must.

There's plenty of things to do around Tainan to warrant a visit, the grand Chimei Museum is just as incredible on the outside as the exquisite exhibits inside. The beautiful Taijiang National Park along the coast or Siraya Scenic Area inland are both a quick journey from the city.
Sample Taiwanese Tea at a Traditional Teahouse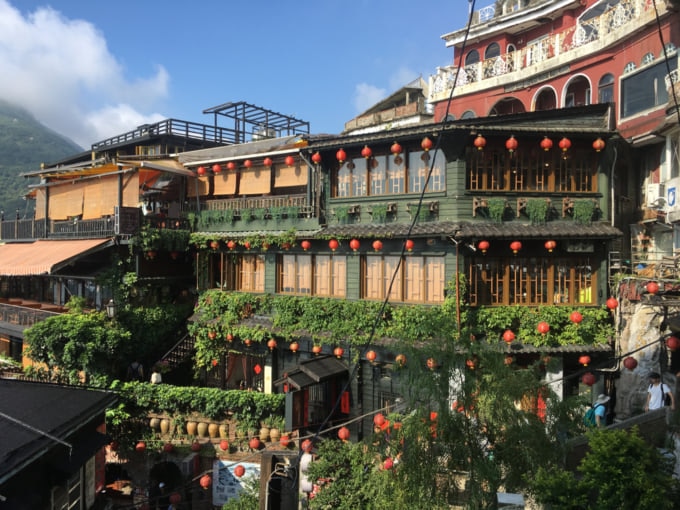 Photo by KarnwaJEE/Shutterstock
Tea connoisseurs around the world will no doubt agree that Taiwan produces some of the best oolong tea. Grown mostly on the slopes of Taiwan's mountainous region that cuts through the center of the island, the plants are given the perfect conditions to produce the sweet buttery oolong tea that Taiwan is famous for. Give it a try by sipping on cup after cup of oolong tea at a traditional tea house.

There are plenty of tea houses around Maokong, an area where tea is grown in the mountains surrounding Taipei. You can find a number of tea houses here with beautiful views over the skyline of Taipei, perfect for watching the sunset while relaxing over some oolong tea.

There's plenty more delicious types of tea in Taiwan to try as well.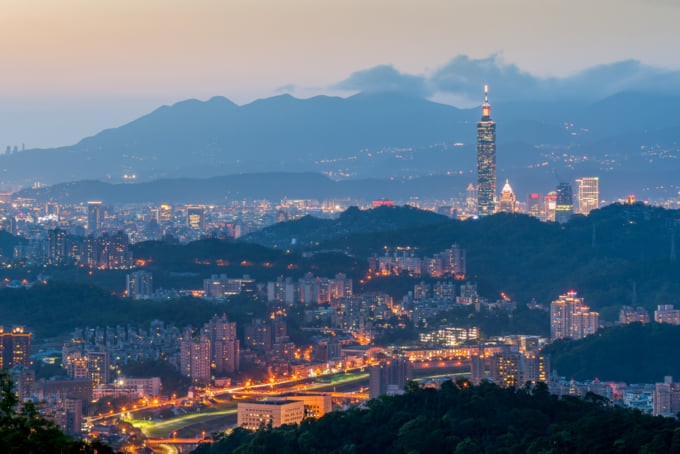 Photo by Mulder Chiu/Shutterstock
For those with a sweet tooth, Taiwan's bubble milk tea is a delectable treat. Although you can find it everywhere around the island, check out Chun Shui Tang, the original creators of bubble milk tea at their store in Taichung.

Try pairing your tea with some pineapple cake, a sweet snack that goes wonderfully with the smooth taste of oolong tea.
Beautiful Beaches in Taiwan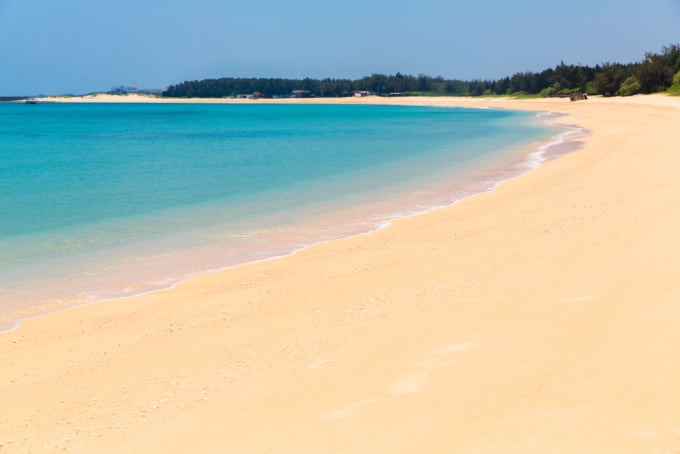 Photo by Frolova_Elena/Shutterstock
As an island nation, there are plenty of pristine beaches in Taiwan, you just need to know where to look. Baishawan and Shalun Beach are easy to reach from Taipei and if you're a beach lover visiting the capital, it's well worth taking a day trip to these beaches. They are not however the best beaches Taiwan has to offer and can also be a little crowded in the summer months.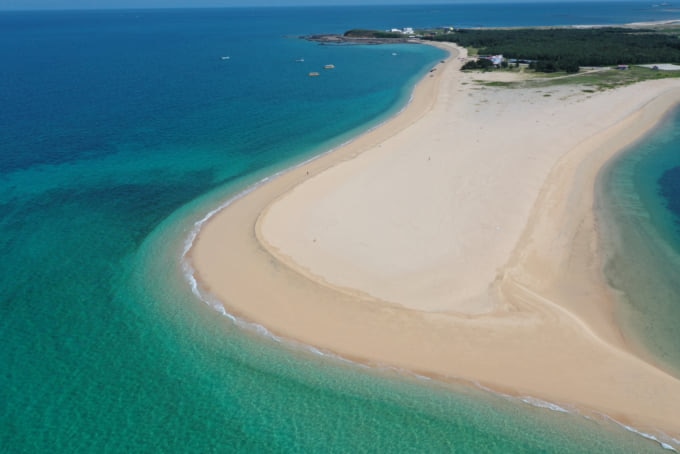 Photo by Morris Lu/Shutterstock
For the best beaches in Taiwan, you'll want to go further afield than Taipei and the surrounding area and head to some of the outlying islands. Places like Penghu and Xiaoliuqiu have beautiful azure waters surrounding the coast along with gorgeous white sand beaches that rival other top beach destinations in Asia.

Some of the most scenic beaches are found along the east coast of Taiwan in Hualien and Taitung. The mountain meets sea landscape here at places like Qixingtan Beach is incredible. However with strong waves from the Pacific Ocean and often stony beaches, Taiwan's east coast beaches aren't quite as suited for a relaxing beach holiday.
Sun Moon Lake
Some of Taiwan's most beautiful scenery can be found further inland from the coast. Surrounded by jagged peaks of Taiwan's central mountain range, this uniquely-shaped lake is one of Taiwan's most famous scenic spots. A center for aboriginal culture set in the heart of nature, there's plenty of incredible things to do around Sun Moon Lake.


Eat at Taiwan's Largest Night Market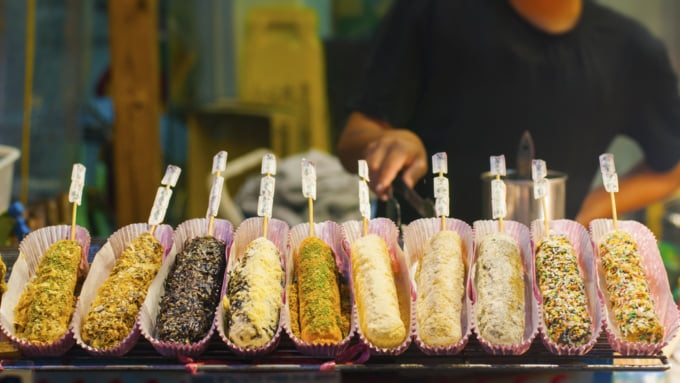 Photo by Joe Techapanupreeda/Shutterstock
Shilin Night Market in Taipei might be the most popular amongst tourists visiting the country, but Taiwan's largest and often touted as best night market is in Taichung, called Feng Chia Night Market. Feng Chia is known as a trend setter, it's here where many of the dishes at night markets all over the island were first created and trying them at the source is a must.

Clothes and goods are also usually much cheaper here than similar night markets in Taiwan.

There are plenty of great reasons to visit Taichung on your trip too, from the Instagram favorite Rainbow Village to Taiwan's best nightlife scene.
Circle around Taiwan - Huandao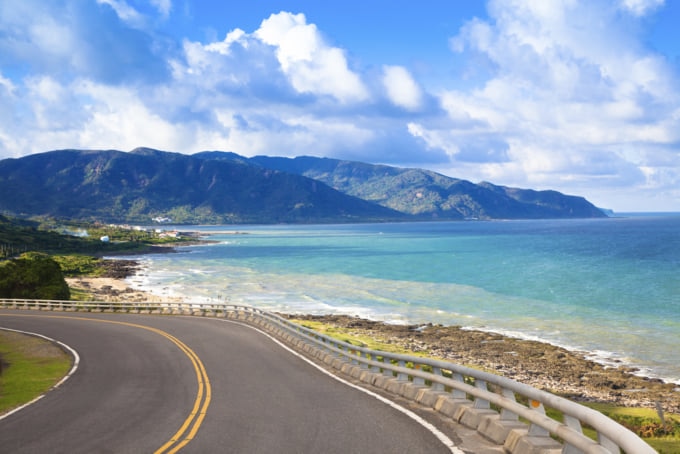 Photo by Tom Wang/Shutterstock
For those who want the ultimate experience of traveling around Taiwan, consider traversing the coastal roads all around the island. Known locally as 'huandao', it's almost a rite of passage amongst university students as something to do during summer vacations.

While most people start in Taipei and loop round counter-clockwise, you can start anywhere and follow any direction you want. It's also recommended to get away from the coast and divert into the central mountains for a few days, although if you're cycling you might want to leave the bike for this part.
Experience a Taiwanese Festival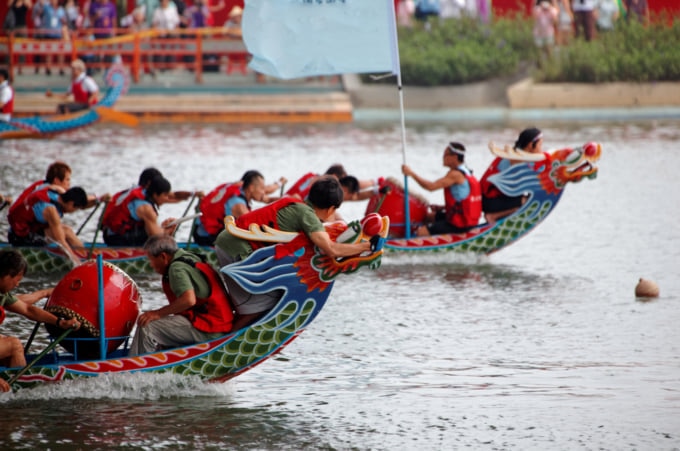 Photo by CHEN MIN CHUN/Shutterstock
While it depends on what time of the year you visit Taiwan, there's usually always something going on around the island.

Some events may be postponed this year (2022) due to the COVID-19 pandemic. Taiwan continues to employ stringent rules and regulations to stem the spread of COVID-19, which has helped to keep infections at some of the lowest in the world.

While events and festivals this year will be mostly a scaled down affair due to COVID-19, there are still many that will go ahead. Taiwan was one of the few nations to hold New Year's Eve celebrations last year, limiting numbers of people around Taipei 101 for the firework show. Events are held at temples and cities all over the country for Ghost Month in August, an incredible way to see the culture first hand. The Taiwan International Balloon Festival is a popular event in Taitung that's well worth seeing along with dragon boat racing in June.
Explore Taiwan's Gorgeous East Coast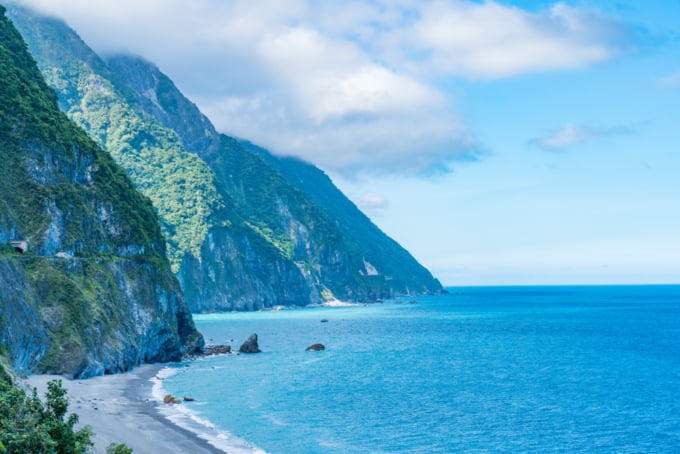 Photo by Ryan_Cheng/Shutterstock
Separate from the larger cities along the west coast by the Central Mountain Range that runs through the middle of the island, the lesser explored east coast is often missed off most people's itinerary for Taiwan. It's a shame as this is one of the most beautiful regions on the island. Both Hualien and Taitung offer a number of incredible scenic spots to visit but driving down the Suhua Highway from Yilan to Hualien is an impressive introduction to the sea meets mountain scenery common here.


Take Taiwan's Most Beautiful Railway - Pingxi Line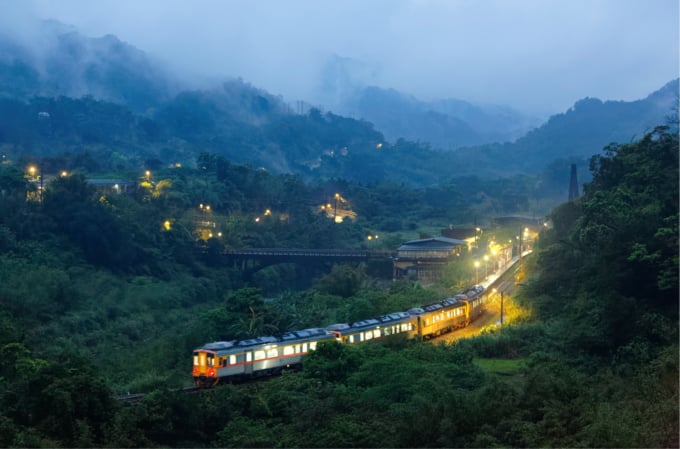 Photo by CHEN MIN CHUN/Shutterstock
Cutting through the mountains outside of Taipei, this once bustling railway line now serves as a memoir to bygone times when Pingxi and the neighboring towns thrived as a busy mining community. This train journey takes passengers through beautiful mountain scenery, towns with historic streets and delicious street snacks along a hundred-year-old railway. Along the route, Houtong Village is famous as one of the world's most popular 'cat villages' where felines roam the streets. A short journey from the first station is also Jiufen, one of the most popular towns in Taiwan, touted as being the inspiration for Studio Ghibli's popular movie, Spirited Away.

Soak in One of Taiwan's Hot Springs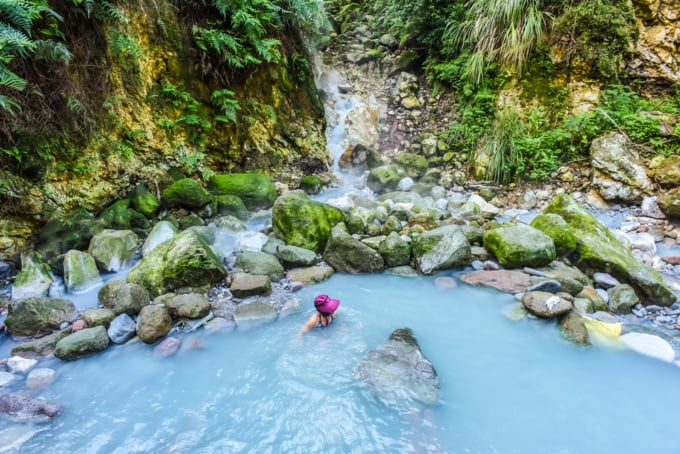 Photo by weniliou/Shutterstock
Taiwan is full of invitingly warm and relaxing hot springs around the island, perfect for taking a moment to rest while on your travels. If you're visiting during the colder winter months, side-tracking to one of Taiwan's hot spring towns is a must, but even during summer these baths are highly recommended. Many of them founded during the Japanese occupation, nowadays these towns are full of stunning hot spring resorts and hotels around Taiwan.

The easiest to get to if you're visiting Taipei is Beitou, just a short ride on the MRT from the center of the city.


Get a View of Taipei 101 and the Taipei Skyline
Best view of the capital of Taiwan, Taipei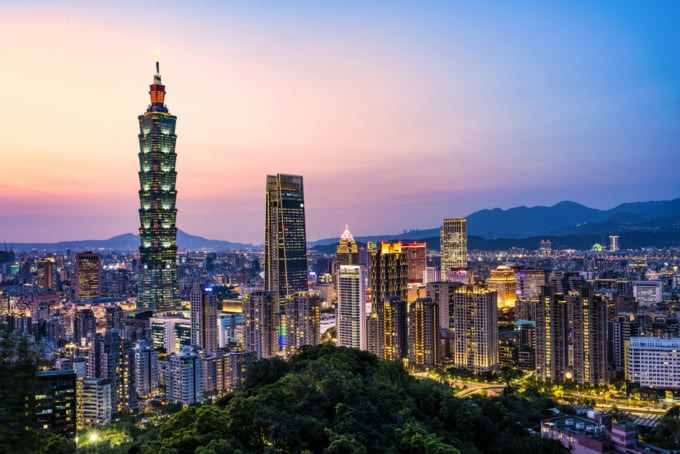 Photo by travelwild/Shutterstock
It's no doubt Taipei 101 is Taiwan's most iconic building and the modern symbol of the city. Taipei 101 is 508 meters high and was the tallest building in the world for five years.

Heading to the top of Taipei 101 is a great way to see the city from above, with stunning views of the mountains surrounding Taipei.

However being on top of the tallest building in Taiwan means you won't be able to see the city's most iconic view of Taipei 101 and the skyline of Taipei such as the recent Taipei Nan Shan Plaza. Instead, head to the closest mountain to the tower, Xiangshan.

Xiangshan is actually a short journey from Taipei 101, the next station along the MRT red line, and walking to the top is almost just as easy. It takes about 20 minutes to hike to the top of Xiangshan, well worth it to see what is Taipei's most beautiful city skyline view. This is where most of the famous photos of Taipei 101 and the Taipei skyline are taken, the view is absolutely gorgeous during sunset.
Experience Taiwanese Aboriginal Culture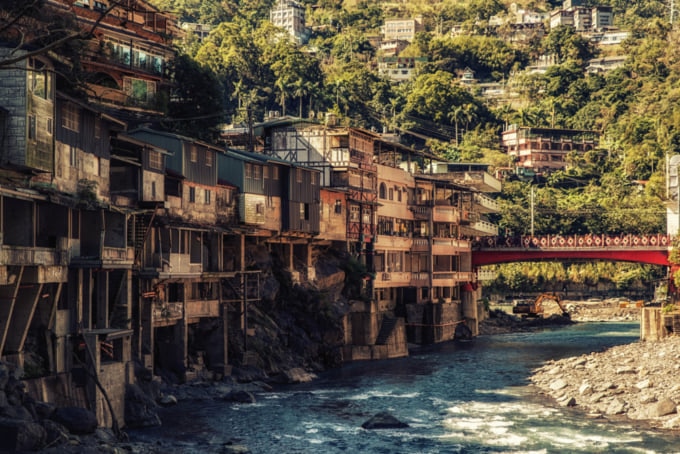 While nowadays the original residents of Taiwan make up a small portion of the population, aboriginal culture in Taiwan is still a large part of the island's culture, especially around a number of major tourism spots.

A hot spring resort town in the mountains near to Taipei, Wulai has long been populated by Taiwanese aboriginals and is a great place to learn more about Taiwan's native population, along with trying delicious local snacks. Head to Shung Ye Museum of Formosan Aborigines in Taipei first for a comprehensive collection of aboriginal history and artifacts.

To the south of Taiwan, Taiwan Indigenous Culture Park in Pingtung and Orchid Island are other popular places to see Taiwanese aboriginal culture.
Most Unique Starbucks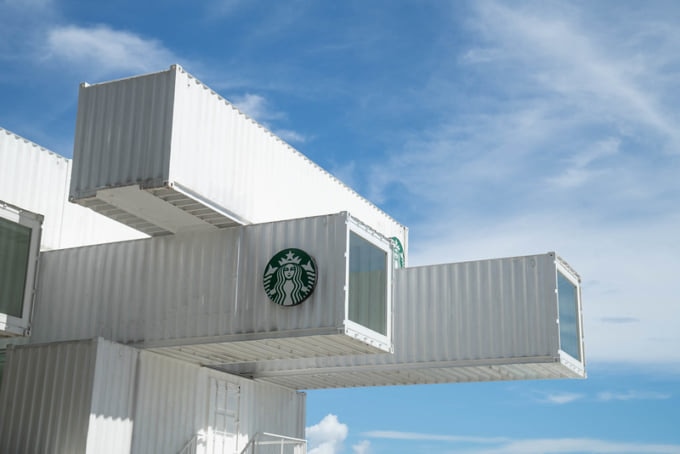 While there are some interesting Starbucks buildings around the world, often to blend in with surrounding architecture, Hualien's offering is incredible both inside and outside. The famous coffee shop is built out of shipping containers with huge glass windows at the end, the unique appearance is worth checking out even for those who aren't fans of Starbucks.

While there also used to be what was once the highest Starbucks in the world, on the 35th floor of Taipei 101, unfortunately it's now closed. We'll update this post if it does reopen.
Address: No. 505, Section 1, Nanbin Road, Ji'an Township, Hualien County
Chang Kai Shek Memorial Hall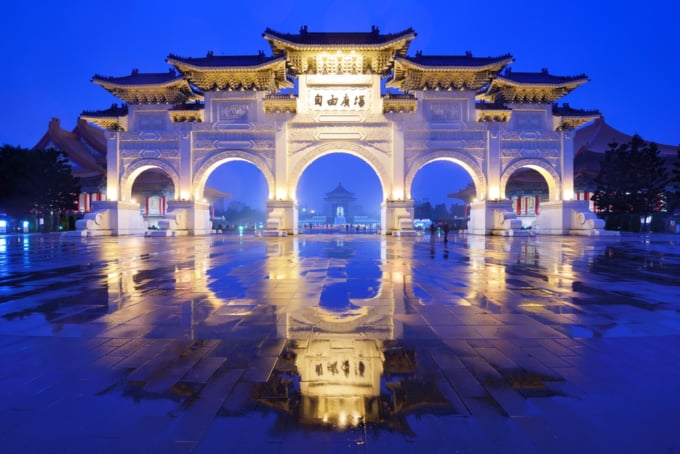 Photo by ESB Professional/Shutterstock
One of the most incredible feats of architecture in Taiwan, Chang Kai Shek Memorial Hall is a must-see for anyone visiting Taipei. The hall is the final resting place for Chiang Kai-shek, former President of the Republic of China, the official name of Taiwan, and was built in 1976 after his death.

For decades the surrounding site has been a gathering place for demonstrations and historical movements, it's often seen as the birthplace of Taiwanese democracy. To honor the area's place in history, it was rededicated as Liberty Square in 2007.

Traverse Taiwan's Incredible National Parks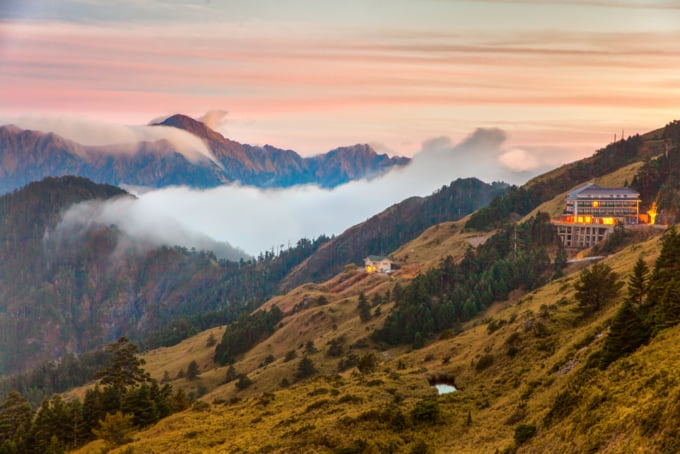 Taiwan is covered in beautiful mountain scenery, dramatic coastline and mysterious forests, many of which are designated national parks around Taiwan.

Alishan is one of the easiest to get to, being one of Taiwan's most famous national parks means there are regular buses heading to the park and in the area. Taroko Gorge is one of the easiest scenic areas to reach from Taipei, full of picturesque hikes and cycle routes to discover.

Taiwan's tallest mountain, Mount Yushan also has its own national park, while it's often mistaken for being part of Alishan, Yushan is a fair distance from the Alishan area with no road access (but plenty of hiking trails). The hike to Yushan requires a permit and is usually done on a two-day hike to the top.

While most of the dramatic mountain ranges are focused in the central belt of Taiwan, there are a number of national parks along the coast and beyond worth visiting too. One of which is Kenting National Park, the first national park in Taiwan, with some of the best beaches on the south coast.
Shop for Souvenirs Under Taipei Main Station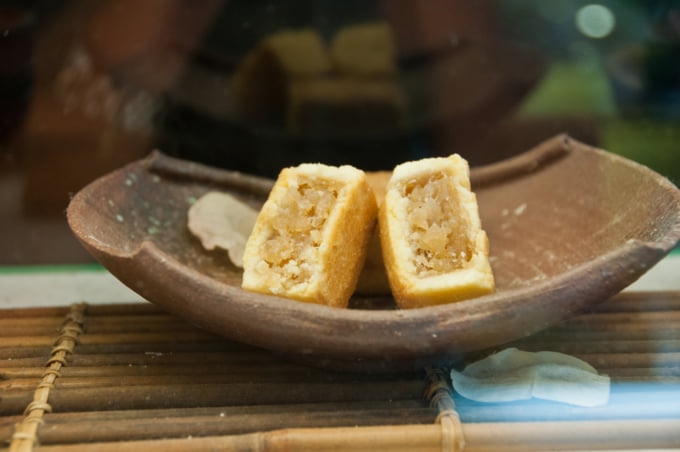 Photo by EyeofPaul/Shutterstock
The main artery for transportation in the capital of Taiwan, most visitors to the island will pass through Taipei Main Station at some point. Head to the lower floors of the station however and you'll find a huge underground shopping mall. Perfect for buying souvenirs to bring back from Taiwan just before catching a train to the airport.

A classic souvenir from Taiwan, pineapple cakes are a beloved snack on the island and among visitors.
Cingjing Farm, the Swiss Alps of Asia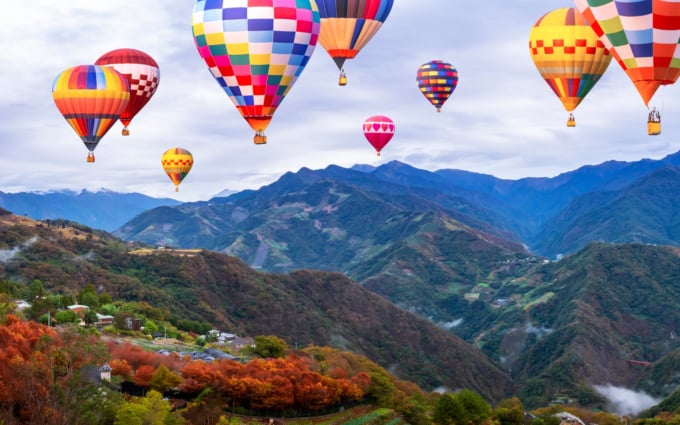 Another of Taiwan's beautiful scenic spots in the central area, Qingjing Farm spans across dramatic mountain peaks and deep valleys.

It even has a town with a beautiful European atmosphere, nestled on the mountainside Qingjing's Old English Manor is a small town resort with beautiful Tudor-style British architecture. It's often mistaken for places in Europe, when in fact it's actually in Taiwan. There's also actually a 'Swiss Garden' which isn't quite impressive as the manor, but still worth exploring.

Qingjing Farm is also one of the few places on the island where you can see beautiful autumn foliage, being high up in the mountains allows red-leafed maple trees and other colorful trees to grow.
Travel to Taiwan's Outlying Islands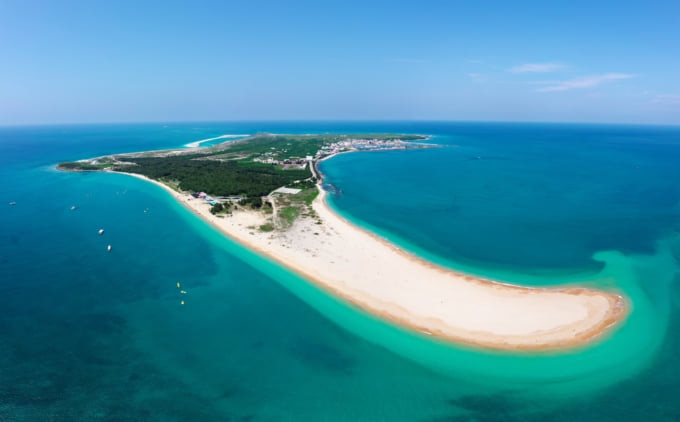 Photo by CHEN MIN CHUN/Shutterstock
It's no secret Taiwan's best beaches and diving spots are mostly centered around the outlying islands of Penghu, apart from just Penghu there's many more islands around Taiwan that are well worth checking out. The Matsu islands or Kinmen are just a stone's throw from mainland China and to the north Guishan Island is the perfect spot for whale and dolphin watching.

We've also compiled a list of the best offshore islands to visit around Taiwan.
The Best Time of The Year to Visit Taiwan
Taiwan can be brutally hot during the summer months from June to August. It's also during the summer where typhoons are most common, mainly around July to September with most arriving at the end of August and in September. A strong typhoon can ruin one or two days of your vacation, forcing you to just stay at the hotel. Although not quite as severe as a typhoon, May and June is plum rain season, which sees a high number of downpours, although the rain doesn't usually last for long periods in most places around the island.

While winters in Taiwan are fairly mild, coastal winds can mean it feels a fair bit colder than you'd expect.

The best month to visit Taiwan is April before the plum rain season starts, March and November are also pleasant times to visit as like April, the weather tends to be quite mild and temperatures range from warm to cool.

If you do decide to visit Taiwan in the summer, make sure to check out one of these delicious mango shaved ice cafes in Taipei, it's perfect for combating the sweltering heat. Also check here for tips for surviving the summer weather in Taiwan.
Top Tip: Get an EasyCard When You Arrive in Taiwan
If you're mostly using public transport while in Taiwan, make sure to pick up an EasyCard (or iPASS) as soon as you arrive at the airport (Taoyuan Airport, Kaohsiung Airport and Songshan Airport and some others all have places you can purchase them from). Not only is it used for all metro systems (Taipei, Kaohsiung, Taichung) in Taiwan, you can use it on most Taiwan Railway trains around the island, for purchases in a number of stores such as 7/Eleven and FamilyMart, a number of restaurants and intercity bus systems across Taiwan. You can get the 100 TWD deposit back when you leave Taiwan easily from the airport or most metro stations.
Best Places to Stay in Taiwan
If it's your first time in Taiwan, staying in the capital Taipei is a must. One of the best areas to stay in Taipei is Ximending, a lively area of Taipei there's almost always something happening there. Check out our guide of the best things to do in Ximending here. For the ultimate luxury consider staying at the Mandarin Oriental Taipei, the rooms are absolutely stunning and one of the best hotels in Taipei.