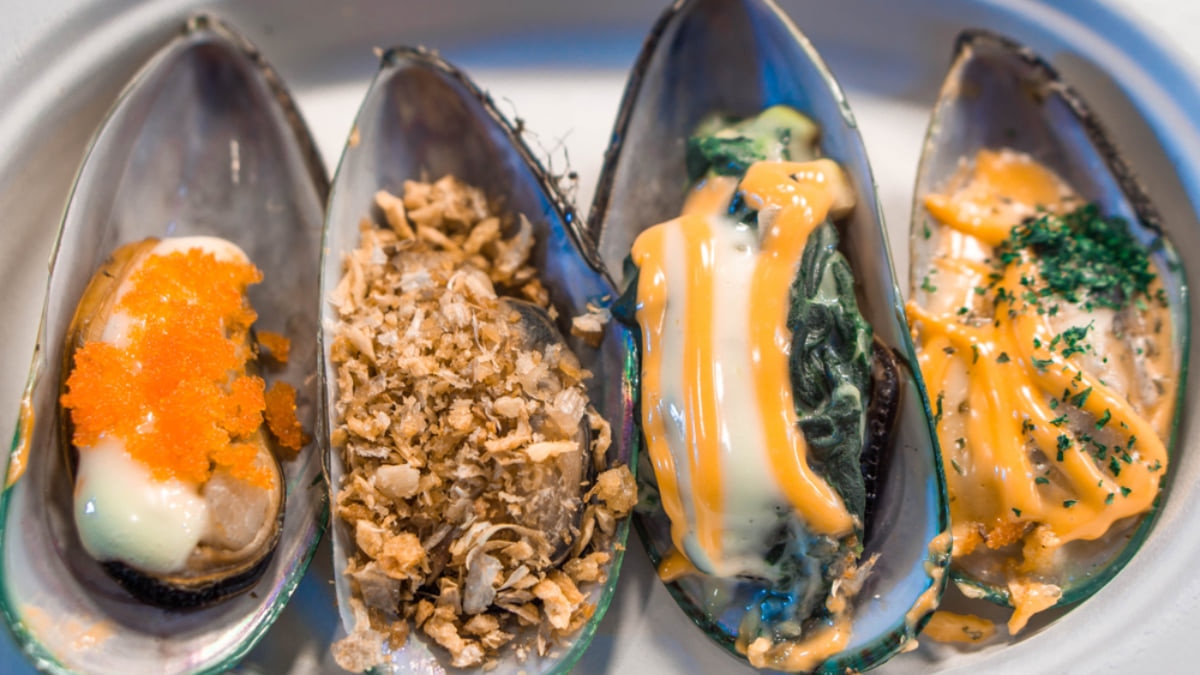 Photo by ferdyboy/Shutterstock
The Best Food of New Zealand: 7 Classic Kiwi Dishes to Try in NZ
One of the world's most coveted holiday destinations for the country's incredible scenery, New Zealand doesn't get a whole lotta love for its local cuisine and foods. However the food in New Zealand is something special and its cities are full of up-and-coming innovative restaurants showcasing the local produce of New Zealand in both unique and classic preparations. With a high expectation of food quality across the islands, you'll be hard-pressed to have a bad meal while visiting this beautiful nation, but here are some of the unique foods you should make sure to try when in New Zealand.
table of contents
[x] close
The Best Food of New Zealand: 7 Classic Kiwi Dishes to Try in NZ
Whitebait Fritters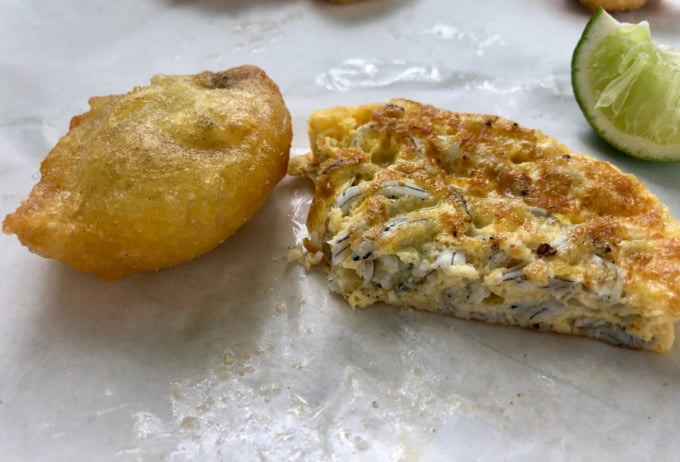 Photo by Angus McDonald/Shutterstock
As an island country in the Pacific Ocean, it's not surprising to find that you'll get a number of delicious seafood dishes at restaurants all over the country. While both Australia and New Zealand have plenty of fish and chip shops that serve their take on the classic British dish, in New Zealand you'll also want to try something a bit more local.

Whitebait Fritters are a delicious food from New Zealand that perfectly showcases some of the special seafood you can find around the country. The small fish are mixed with a simple batter of egg and flour and fried up until crispy. The best kind tend to use less flour and more fish to accentuate the delicious seafood flavor.
Delicious Wine Pairings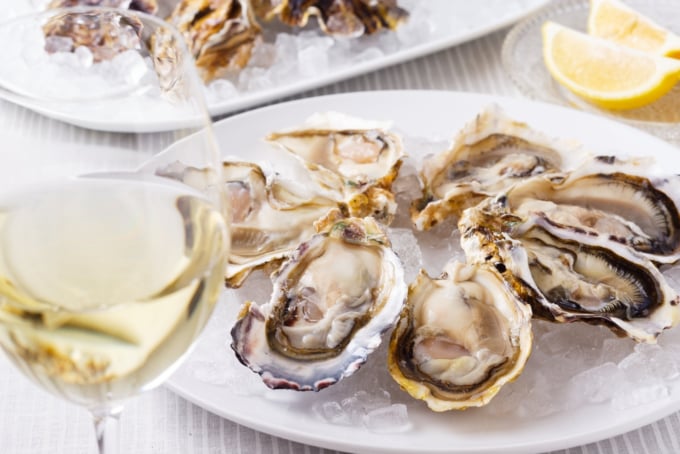 Photo by NaturalBox/Shutterstock
New Zealand become famous around the world for its wines when connoisseurs discovered the unique flavors of local grapes around the islands here. Particularly known for its refreshing and light version of sauvignon blanc, the true is almost all of New Zealand's wines are really some of the best you'll find in the world. It's no surprise therefore that you'll find restaurants all over New Zealand serving delicious wine pairings that impressively increase the flavor of both food and wine.
Maori Hangi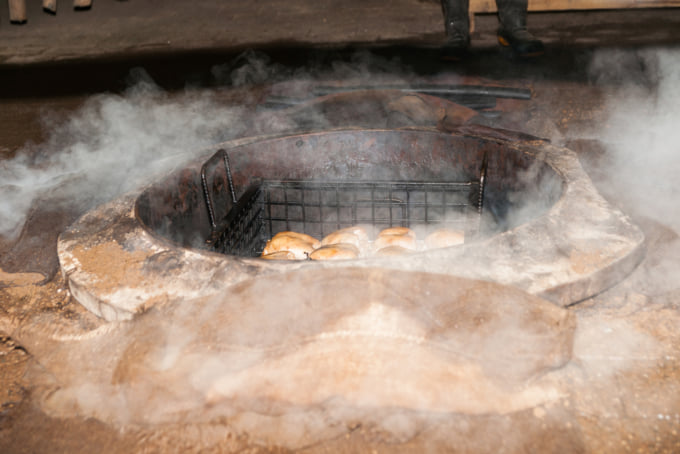 Photo by Photos BrianScantlebury/Shutterstock
New Zealand is deeply rooted in its traditional Maori culture and the cuisine is no exception. This traditional way of cooking known as Maori hangi is an exceptional way of seeing both the local Maori culture and sampling the cuisine of New Zealand at the same time.

A hangi is prepared with local meats and produce that are wrapped up, placed on hot stones and then buried in the grown to cook slowly. The ingredients of the hangi are then left to cook for about three hours or so until the flavors are all infused throughout the dish and given a delicious smoky, earthy flavor from the traditional cooking method. Less of just a meal and more of an gastronomical experience, trying a Maori Hangi meal while in New Zealand is a must.
Grilled Seafood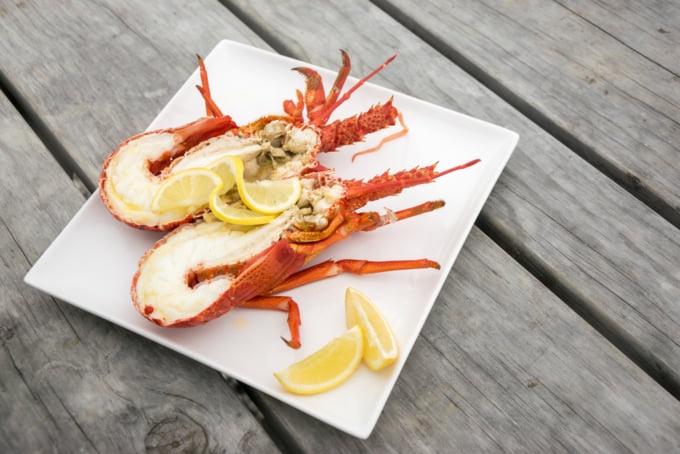 Photo by Martin Capek/Shutterstock
Any seafood you've taken a liking for is generally easy to find and delicious to eat in New Zealand, but for the best of the best be sure to try some of the following.

Crayfish is particularly tasty in New Zealand, there's even a town called Kaikoura towards the south which means 'to eat crayfish' in the local Maori language, which offers some of the best crayfish in New Zealand. Green-lipped mussels are loved all over New Zealand distinguished by their unique shell which go perfectly with a glass of Marlborough sauvignon blanc wine, a pairing you can't miss out on when visiting New Zealand. The oysters you'll find in New Zealand (especially in Bluff) are delicious and also pair wonderfully with the local white wines.
New Zealand Lamb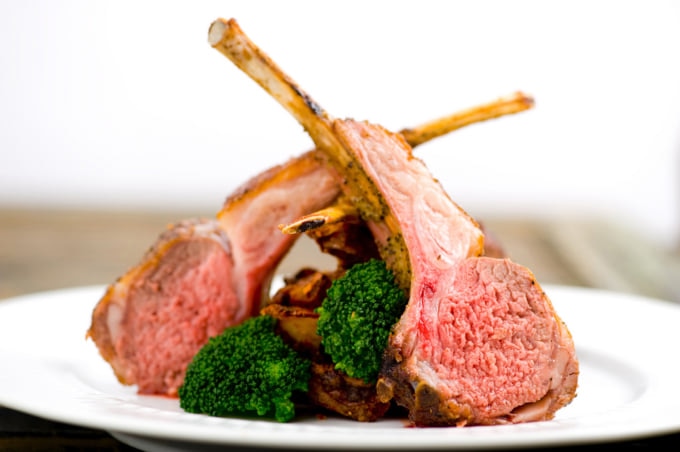 Photo by Dallas Events Inc/Shutterstock
With more sheep than people populating New Zealand, lamb is plentiful across this island nation. The unique flavor of New Zealand lamb is generally down to its grass-fed diet and free range to roam vast areas. It generally tends to be a little gamey and leaner than the fatty cuts you'll find abroad and still manages to retain a beautifully tender texture when cooked. Roast lamb dinners are served at restaurants all over the country or grab a minced lamb filled pie for a delicious snack.
Fish and Chips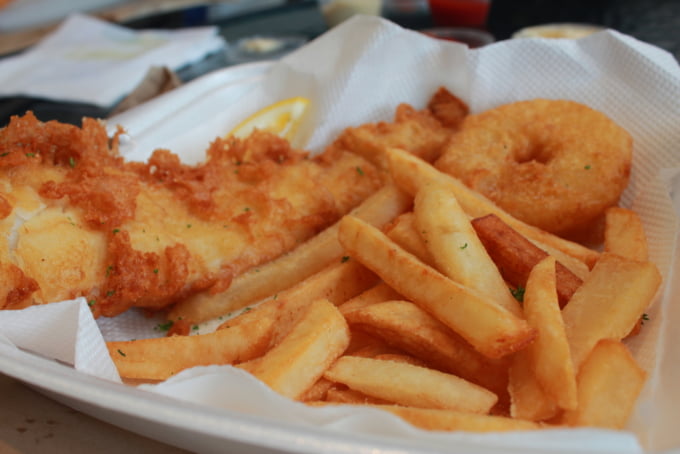 Photo by gypsy.aiko/Shutterstock
Ubiquitous and popular all over New Zealand and neighboring Australia, it might be lacking in uniqueness or originality but fish and chips are a delicious and cheap meal that's just a necessity to any visits around the coastal towns of New Zealand. While it might be similar in style to the same dish found in Australia and the UK, the fish found here are slightly different that warrant trying while visiting.

Go for some of the sustainable (and delicious) types of fish when ordering at a fish and chip shop in New Zealand. Tarakihi might still be a popular choice, but its dwindling numbers are putting it at risk, kahawai and trevally are just as delicious and plentiful enough to try without needing to worry.
Rewena bread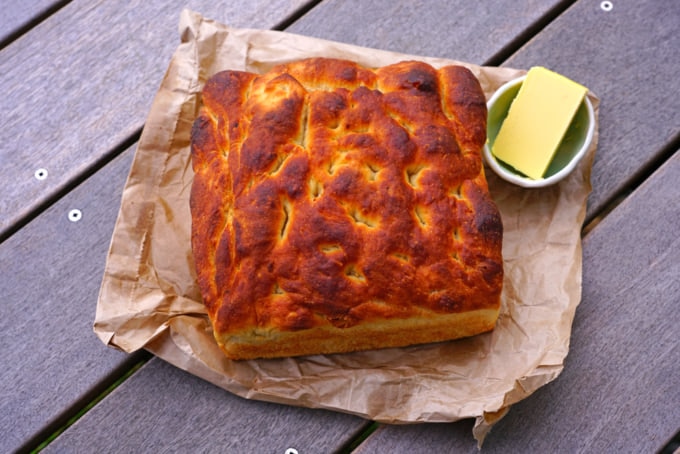 A traditional Maori staple, this unique sourdough style bread is made with a fermented mix of potatoes and sugar. The use of potato in the bread is unique and gives rewena its classic taste and texture that you won't find outside of the country.
Where to Eat in New Zealand
For any food lovers visiting New Zealand, the country's capital of Wellington has some of the best restaurants you'll find in the nation, and a great introduction to New Zealand's fascinating culinary scene. Almost all of New Zealand's most famous foods can be food in the city and its coastal location at the southern tip of North Island offers fresh and delicious seafood.