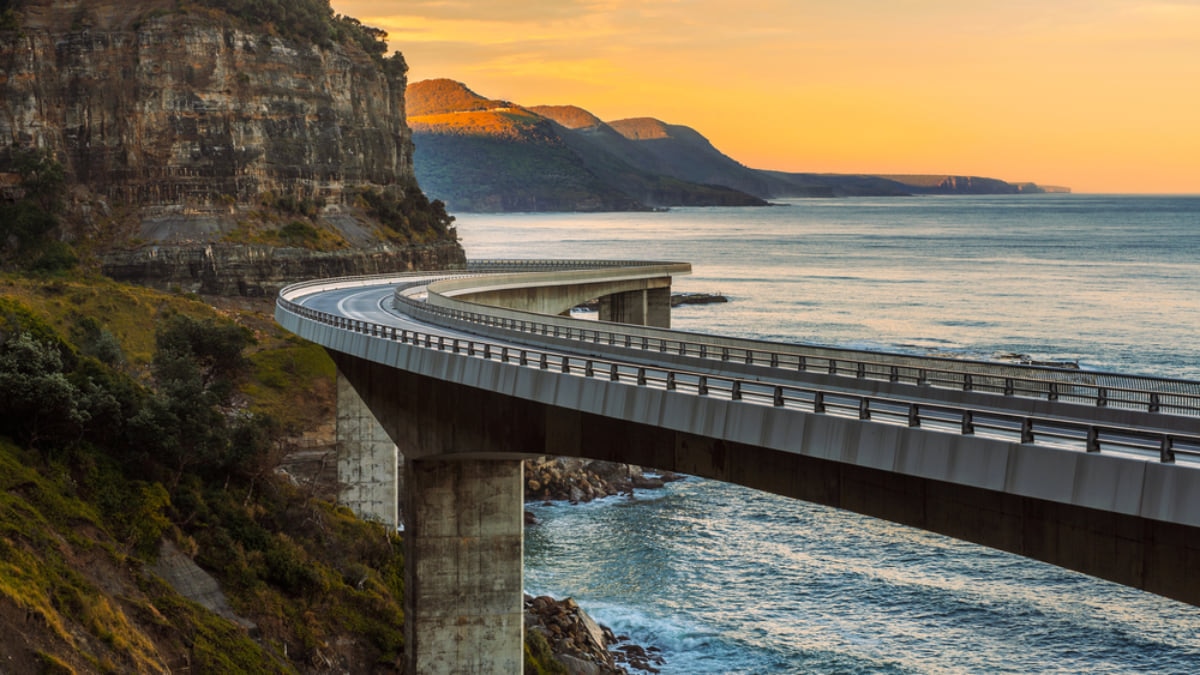 Photo by Nick Fox/Shutterstock
Sydney to Melbourne: 5 Places to Visit On the Way in NSW and Victoria
Australia's two most beloved cities, Melbourne and Sydney are both unmissable for those visiting the land down under, each with their unique metropolitan personalities. While you can easy take a flight from Sydney to Melbourne you'd miss out on some of South Australia's best attractions and scenic spots. The epic Sydney to Melbourne road trip is often a rite of passage for those living in Australia. An incredible journey that stretches over a thousand kilometers, much of which you can take by scenic coastal roads.
table of contents
[x] close
Sydney to Melbourne: 5 Places to Visit On the Way in NSW and Victoria
Places to Visit in NSW
Symbio Wildlife Park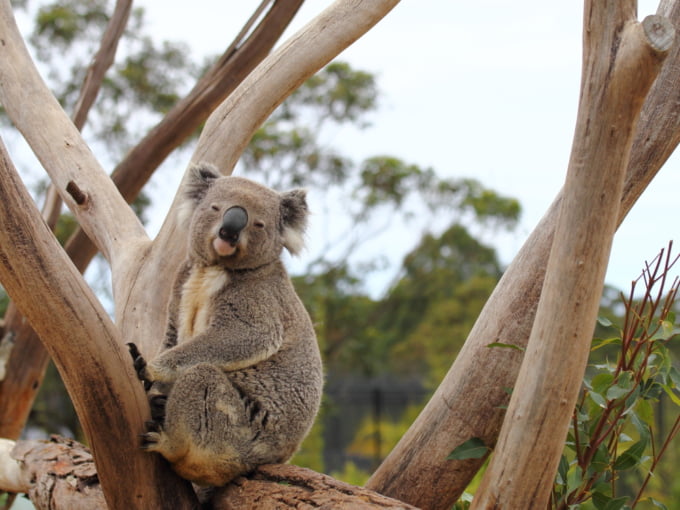 An hour's drive south of Sydney, Symbio Wildlife Park is a wonderful way to see the fascinating animals found in Australia. You'll find all of Australia's popular cute critters here such as koalas, kangaroos and wombats, along with other globally loved creatures like meerkats and red pandas.
Canberra, the Actual Capital of Australia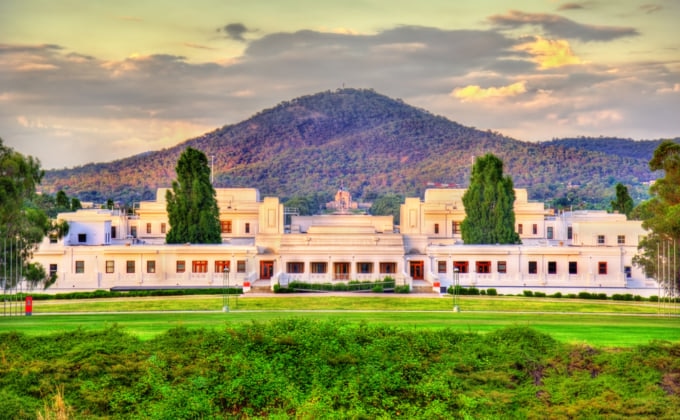 Photo by Leonid Andronov/Shutterstock
Despite popular foreign opinion, Canberra, not Sydney is the national capital of Australia and the heart of Australia's government. Sydney might be the center of Australia's economy and tourism, but there's still plenty to do in the capital region. The iconic Parliament House in Canberra is reason enough to visit, both the new and old buildings feature some fascinating architecture along with housing an vast array of contemporary Australian art. Afterwards head to the Australian National Botanic Gardens sloped down Black Mountain in Canberra and showcasing the incredible natural flora of Australia and NSW.

While you could drive straight to Canberra from Sydney passing by Campbelltown, consider taking a little extra time to drive down the Grand Pacific Drive. Passing through the picturesque coastal towns of Kiama and Wollongong, NSW's Grand Pacific Drive is full of beautiful scenic spots along the southern coast of New South Wales.
Kosciuszko National Park, Australia's Ski Resort Region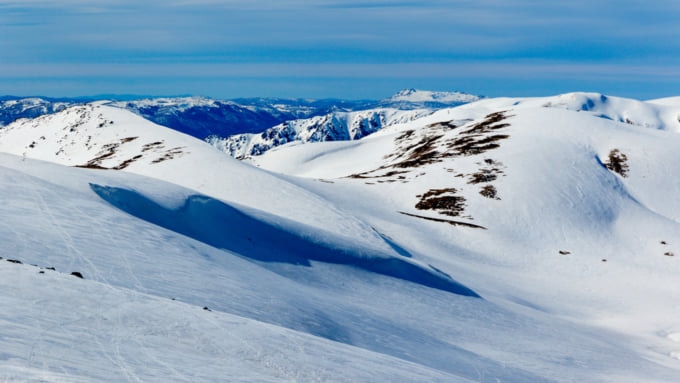 Photo by Minh Toan Huynh/Shutterstock
One of the most beautiful national parks in Australia, Kosciuszko National Park is well worth taking some time out to drive around and witness the incredible scenery here. Home to mainland Australia's highest peak, Mount Kosciuszko, the region is full of rugged mountain landscape that most people don't associate with Australia. Part of the Australian National Heritage List, Kosciuszko is stunning in every season, but particularly popular as a ski holiday in Australia, due to the large snowfall during the summer.
Places to Visit in Victoria
Wilsons Promontory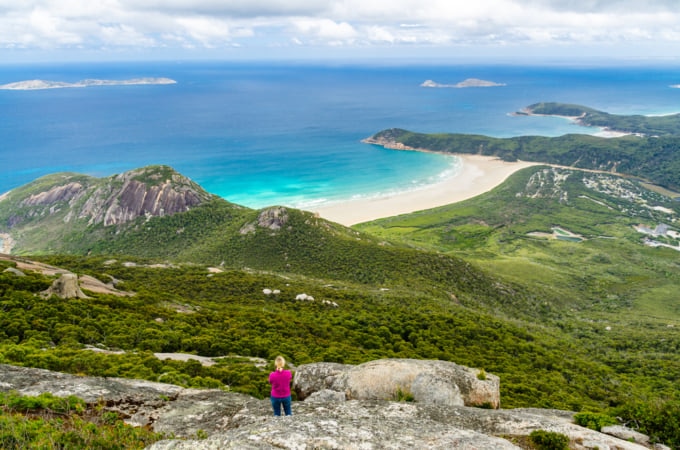 Photo by Judyta Jastrzebska/Shutterstock
The most southern point on mainland Australia, Wilsons Promontory is another of southeastern Australia's best scenic spots. A few hours from reaching Melbourne, Wilsons Promontory has some of the best beaches in Victoria including beautiful areas like Squeaky Beach and Mount Oberon that offers sweeping views over the coastline.
Yarra Ranges National Park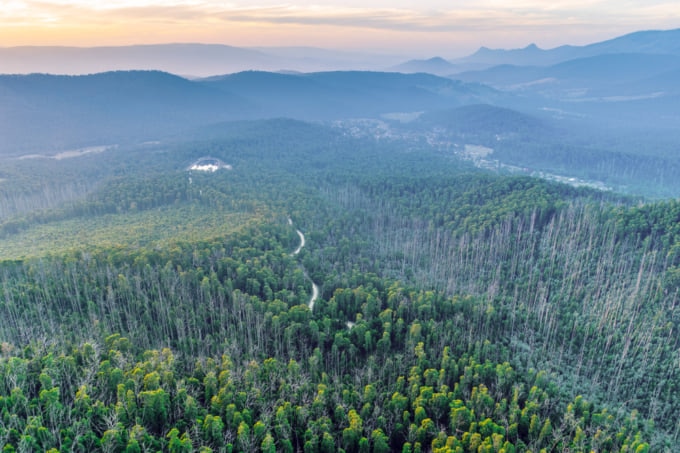 Photo by Greg Brave/Shutterstock
A testimony of Australia's greener side, Yarra Ranges is covered in incredible rainforest scenery and towering mountain views. Black Spur Drive is one of the most famous scenic roads in the region and is well worth taking some time to drive down on the way to Melbourne.

For the wine enthusiasts, the Yarra Valley is home to a number of wineries and vineyards that make for a great stop just before heading to Melbourne.
Direct Route from Sydney to Melbourne
If you're short on time, you can drive between Sydney and Melbourne on the M31 in just over eight hours. However there are plenty of places well worth seeing along the route from Sydney to Melbourne that make it well worthwhile adding a few extra days to explore the region. If you're just sticking to the M31, there aren't really many places you can stop at along the way apart from Albury which offers a few things to do. Canberra isn't along the M31, but taking a detour there will only add about an extra hour or so of driving time. The Yarra Valley is also quite easy to make a detour to while heading to Melbourne and won't add too much extra time to drive there.

If you'd rather get there as quickly as possible, check out cheap flights from Sydney to Melbourne here.