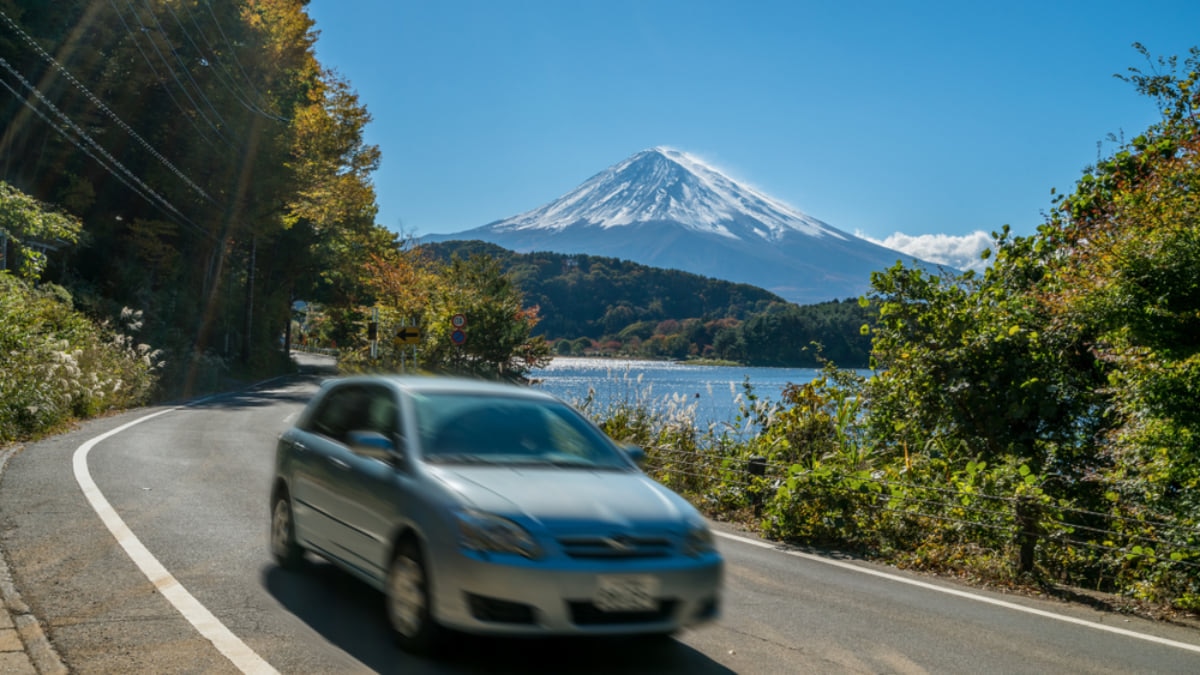 Photo by Blue Planet Studio/Shutterstock
How to Get From Tokyo to Osaka: The Best Way to Travel
Japan's two most popular cities, Tokyo and Osaka are different in all kinds of ways, from the people to the landmarks and the food. Instead of trying to work out whether to visit Tokyo or Osaka, we'd highly recommend checking both cities out. If you're looking for the best way to travel from Tokyo to Osaka (or vice versa), it usually depends on what your priorities are and what you want to see in Japan. To make things simplifier here are the pros and cons of each transportation method of getting from Tokyo to Osaka.
table of contents
[x] close
How to Get From Tokyo to Osaka: The Best Way to Travel
Tokyo to Osaka by Shinkansen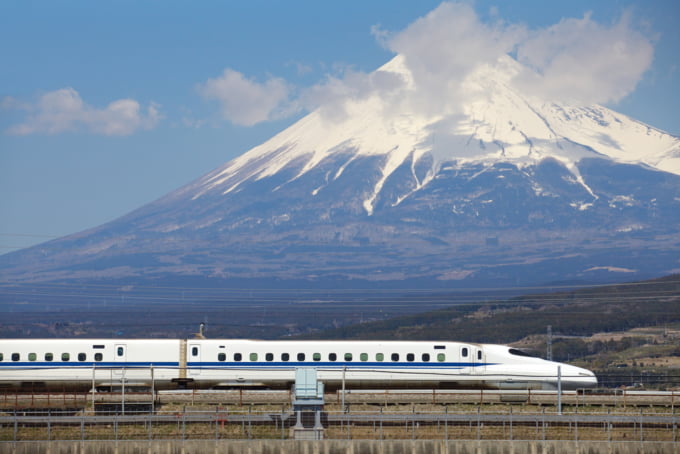 Photo by Sakarin Sawasdinaka/Shutterstock
Sit on the right-hand side of shinkansen trains to see Mount Fuji from Tokyo to Osaka
By far the most popular choice, Japan's bullet train, the shinkansen lets you travel from Tokyo to Osaka in just two and a half hours as opposed to around seven hours by car. It costs ¥14,520 to take the fastest Nozomi train and you can sometimes get discounts for the fare and you can save a few thousand by booking the Puratto Kodama Economy Plan, which takes four hours. The shinkansen leaves Tokyo Station and arrives in Shin-Osaka, which is a bit out of the city center, you'll need to transfer trains to get to popular areas such as Namba or Universal Studios Japan.

Note that if you're using the JR Pass, the Nozomi trains are not included, you'll need to take Hikari trains, however it only adds about 30 minutes to travel time between Tokyo and Osaka.

Tip: If you're just visiting Osaka and not using the JR Pass, you can often find package deals for hotels and shinkansen trains from Tokyo to Osaka (including return leg) which saves some yen. You can find packages on websites like JR Tokai Tours and Voyagin, or book here on skyticket (currently in Japanese only.)
Taking a regular train from Tokyo to Osaka takes over ten hours, requires multiple transfers and costs almost the same as the Kodama shinkansen.
Tokyo to Osaka by Bus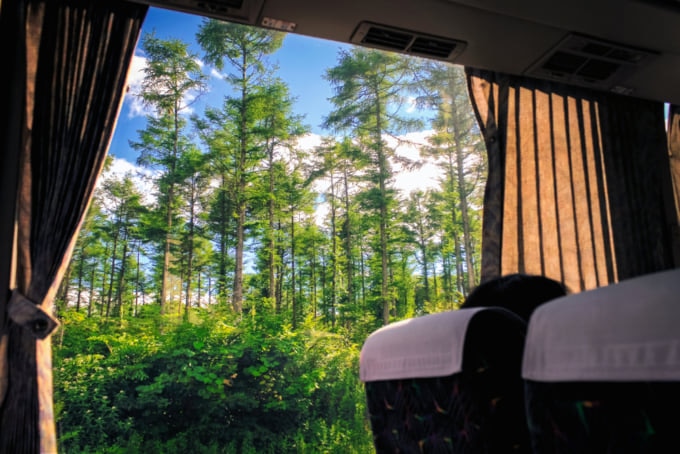 Photo by Ben Petcharapiracht/Shutterstock
As it takes an average of eight hours to travel by bus from Tokyo to Osaka, taking a highway bus on this route is not really the best option for those on a tight schedule. However at a fraction of the price of a shinkansen ticket, taking the night bus from Tokyo to Osaka is a valid option for budget travelers.

As most of the buses set off late from Tokyo and arrive in Osaka early in the morning, you can save on a night's hotel cost. Often costing around ¥10,000 less than a shinkansen train, along with the extra money saved from a hotel fee, it can be a great way to bring down travel costs in Japan. Some of the most popular bus companies with English services are Willer Express and Kosoku Bus.

Be aware that while highway buses in Japan are usually quite comfortable, it's not for light sleepers. If you're planning to get a good nights sleep but sometimes have trouble nodding off, you might be disappointed. In fact you can even end up loosing precious time and money this way by not sleeping and needing to check in early to a hotel to sleep for a few hours on arrival in Osaka (which almost always costs extra in Japan).
Flights from Tokyo to Osaka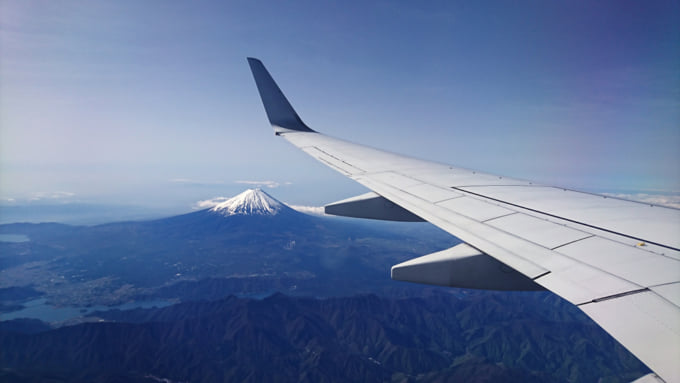 Photo by Winya Uemura/Shutterstock
If you don't mind the extra hassle of getting to and from airports, you can often find cheap flights from Tokyo to Osaka for as low as ¥3,000 during discounts or with budget carriers such as Jetstar Japan and Peach. As it only takes about an hour to fly from NRT (Tokyo) to KIX (Osaka), it's technically the fastest way, however you'll need to factor in transport to the airport and usually around an hour or so for check-in procedures.

One reason flying from Tokyo to Osaka can be a better option than the shinkansen is if you have air miles and points to use up with ANA or JAL. ANA is a Star Alliance Member and partners with United Airlines and others whereas JAL is part of the oneworld alliance, partnering with American Airlines, Qatar and others.

Consider also seeing if you can book flights from Tokyo to Osaka included in your international flight. It might be much cheaper to fly into Tokyo from abroad and include the flight from Tokyo to Osaka in your international flight booking. Some airlines often allow for lengthening a layover to a few days or so depending on flight availability.
Driving from Tokyo to Osaka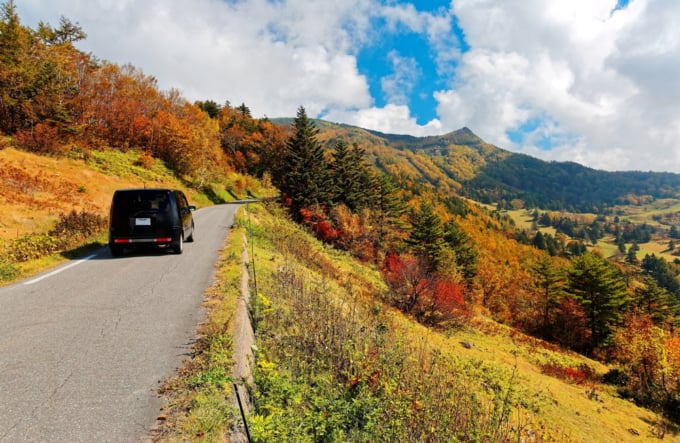 Photo by CHEN MIN CHUN/Shutterstock
Renting a car and driving from Tokyo to Osaka won't save you much if anything, toll fares are quite expensive in Japan for long distances and will most likely cost over ¥10,000. Coupled with the car rental fees, it'll probably cost more than taking the shinkansen to drive from Tokyo to Osaka. As it takes about seven hours to drive between the two cities, you'd be losing both time and money if you're only wanting to visit places within the city.

The best reason to go by car from Tokyo to Osaka however is if you're looking to explore places along the way. While the train system in Japan is well connected, there are still places that are inconvenient to reach by train compared to by car. If you're wanting to take a detour to rural Japan or scenic spots in between Tokyo and Osaka, driving gives you much more freedom to stop where you want.

There are plenty of beautiful places to check out around Mount Fuji and the coast around Shizuoka that are well worth checking out along the way. The Minami Alps in Shizuoka and Yamanashi are also hard to reach by train and warrant using a car to explore. Driving in Japan isn't really that difficult and doesn't take long to get used to for most people.

For those that have been to Japan before, seeing the countryside and less popular areas by using a car is a great way to enjoy a second or third trip to Japan. By taking the slower route and exploring places along the way, you can also save on expensive highway fees.
Going the Other Way: Osaka to Tokyo
Traveling from Osaka to Tokyo is generally the same as doing the opposite route, you'll need to leave from Shin-Osaka to take the shinkansen to Tokyo or KIX Kansai Airport for flights to Tokyo Narita.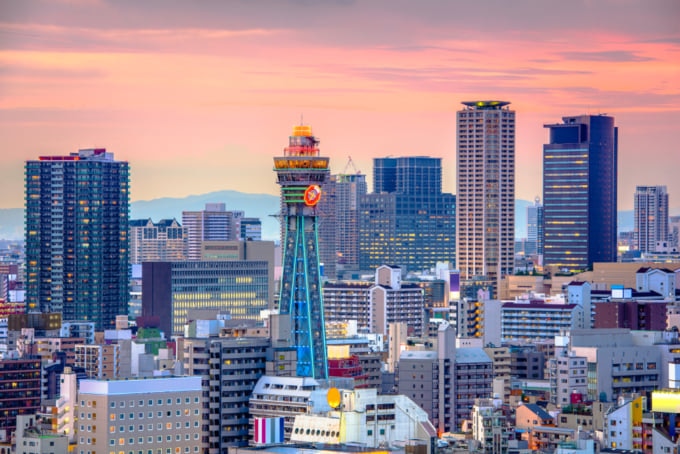 Photo by Sean Pavone/Shutterstock
The Best Way to Travel from Tokyo to Osaka
If time is the highest importance, the shinkansen is easily the best way to travel from Tokyo to Osaka. If you're looking for the cheapest option, both taking a highway bus or a budget flight from Tokyo to Osaka are the most economical. If you want to take some time to explore the countryside in between then consider renting a car and spending a few days to a week to drive between Japan's two largest cities.

Where to Stay in Osaka: The Best Hotels in the City