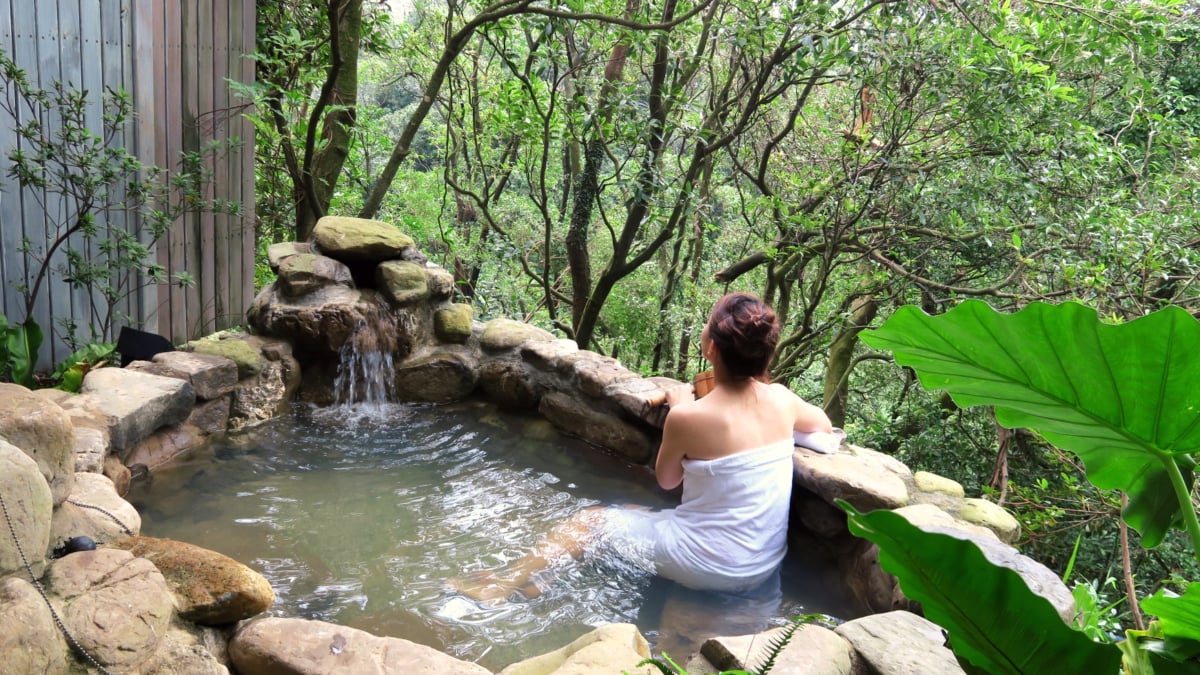 Visit These Incredible Hot Springs in Taiwan for the Ultimate Relaxation
While winter in Taiwan is generally quite mild compared to most places around the world, the lack of central heating in most homes and public places along with wind chill around coastal areas can make it feel much colder than you're comfortable with. Luckily Taiwan is full of invitingly warm hot springs that are utilized around the island, perfect for taking a moment to relax while on your travels.
table of contents
[x] close
Visit These Incredible Hot Springs in Taiwan for the Ultimate Relaxation
Zhiben Hot Springs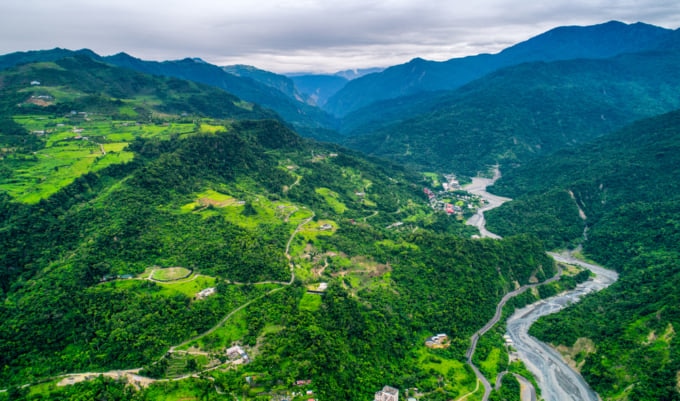 A short journey from the sleepy east-coast city of Taitung, Zhiben Hot Spring encompasses the banks of the Zhiben River, sourced from the towering mountains that surround the quaint resort town. Despite its fairly rural location, there are plenty of high-end hotels here with their own private hot springs.
Beitou Hot Springs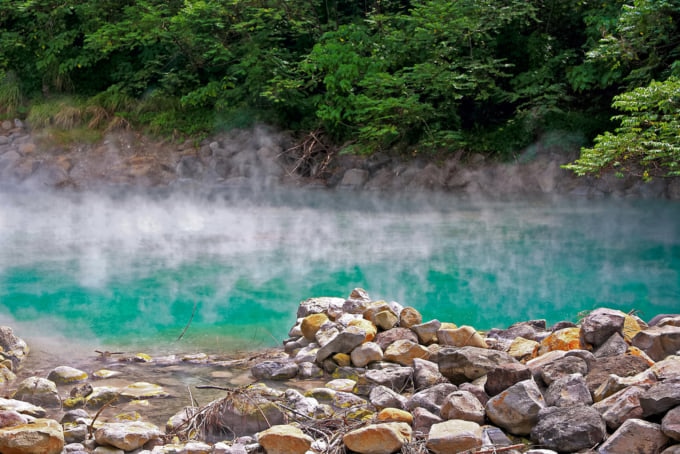 Photo by topimages/Shutterstock
The easiest hot spring town to reach for most visitors to Taiwan, Beitou is a short ride on the MRT from the center of Taipei, the island's capital.

There are both public and private baths to enjoy the hot springs at Beitou. For those that don't mind paying a little extra for some privacy, there are a number of modern hotels that allow guests to pay for usage of the private baths without staying overnight.
Zhaori Hot Springs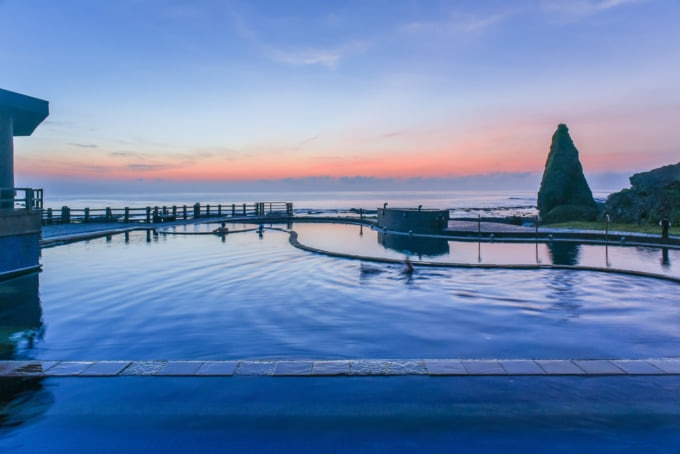 Photo by weniliou/Shutterstock
One of the most popular places to visit on Green Island, an offshore island a short ferry-ride from Taitung, Zhaori Hot Springs allows visitors to enjoy the healing properties of these outside thermal pools while viewing the island's beautiful coastline. Heated from sources under the water, the island's location far to the east of Taiwan makes it perfect for watching the sunrise, while bathing in the relaxing waters.

Wulai Hot Springs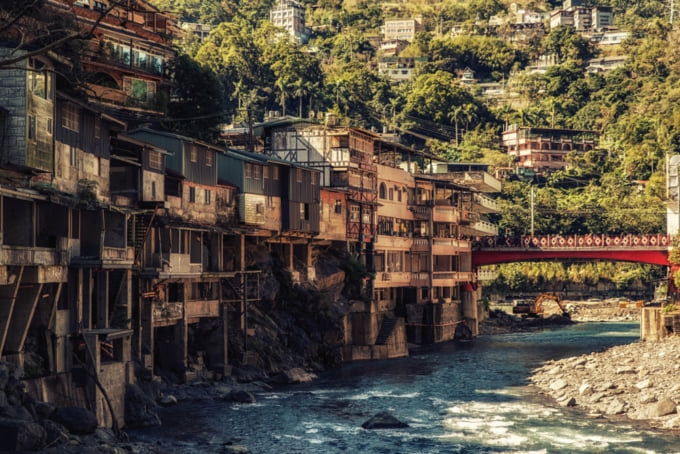 Incredible mountain scenery, waterfalls and relaxing hot springs, it's no wonder Wulai is a popular day trip from Taipei. After spending a day escaping to nature and learning about the life and culture of the aboriginal Taiwanese, spend some time to relax in the many hot spring resorts you'll find around the town. Along with more luxury-orientated hot spring offerings, you'll find some public outdoor hot springs beside the river banks to try out too.

Some of the best resorts to visit in Wulai include Full Moon Spa Wulai, Pause landis Resort Wulai and Yufuin Hot Spring.
Guanziling
This small mountain resort town is one of the most famous hot spring areas on the island for its unique properties. The muddy waters here are particularly famous for their healing properties. In fact Guanziling is one of only three similar hot springs in the world, the other two being in Kagoshima, Japan and Italy.

One of the more difficult to get to hot spring resorts, it takes about an hour to reach Guanziling from Chiayi by bus, if you're coming from Tainan you'll need to take a train to TRA Sinying Station first and then catch a bus from there.
Yangmingshan Hot Springs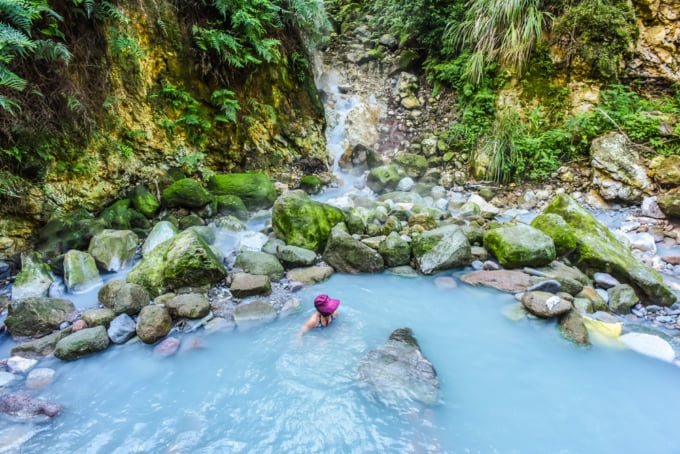 Photo by weniliou/Shutterstock
Actually referring to a number of different hot springs around Yangmingshan, the large popular national park next to Taipei, this area is home to a number hot spring resorts and natural thermal pools.

Powered by the same group of volcanoes that heat up the waters in Beitou, the hot springs in Yangmingshan are perfect for those who want more than just quick soak, allowing visitors to explore the nature and scenery of one of Taiwan's most beautiful parks.
Conclusion
Although Taiwan might not have as strong a hot spring culture as across the sea in Japan, there are plenty of stunning hot spring resorts and hotels across the island, many of which are popular destinations in themselves.