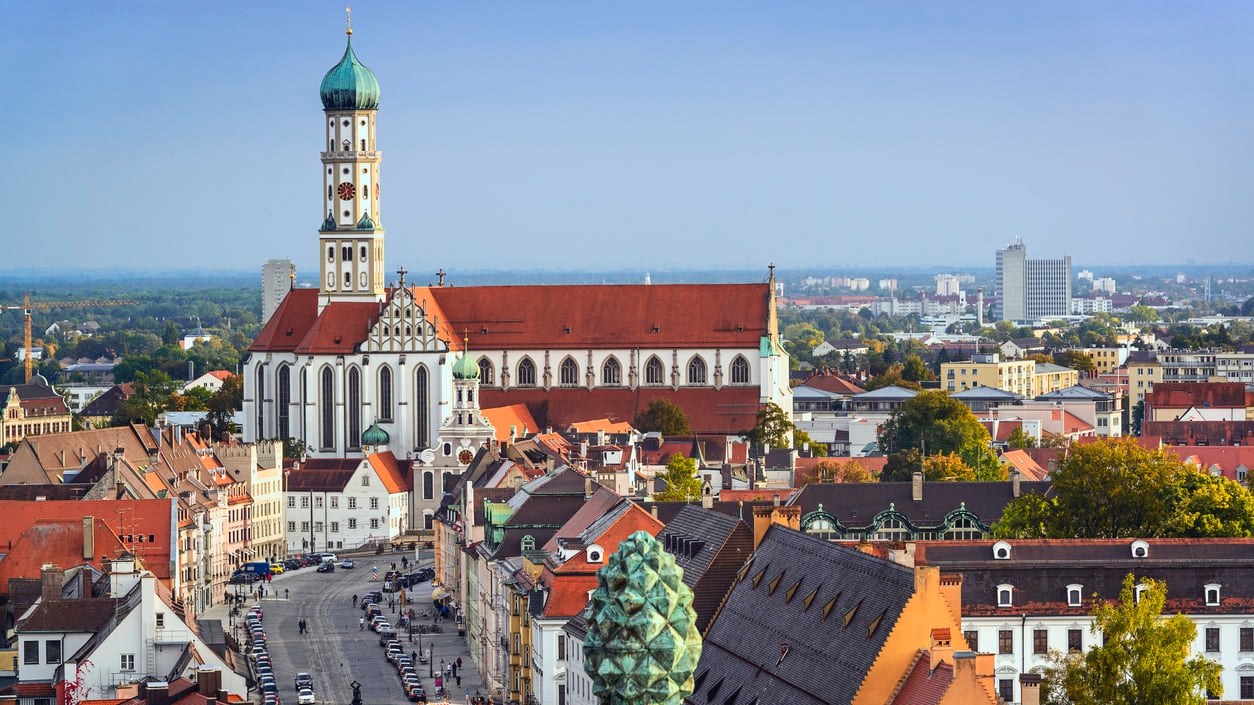 Augsburg : Bavaria's Third Largest City with Vintage Styled Urban Plans and Buildings
Located at the converging points of the Wertach and Singold rivers, is the city of Augsburg. It is Germany's third oldest city, Emperor Roman Augustus' brainchild over two millenniums ago. The banking families of Fugger and Welser gave the city a growth spurt and a budding Renaissance-era architecture and music. Below are some of the touring and sightseeing places in Augsburg city:
table of contents
[x] close
Augsburg : Bavaria's Third Largest City with Vintage Styled Urban Plans and Buildings
1. Fuggerei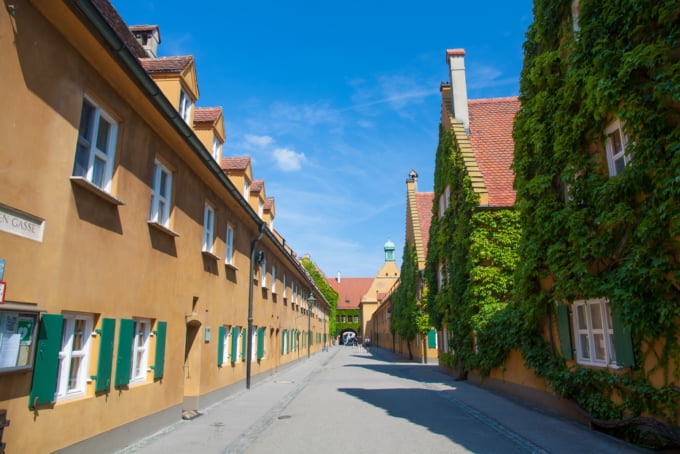 Photo by inkwelldodo/shutterstock.com
The Fuggerei family played a pivotal role in the growth of the city. Through their philanthropic efforts, they put up the world's oldest social housing projects. The projects are worth a sightseeing trip, made up of eight streets, a couple courtyards and houses with ivy grown all over its walls. The ground floor has a museum with chronological documentation on the history of Augsburg. The projects are also enclosed by a wall with the main entrance, giving an uptown feel to the less fortunate in the city.
Name : Fuggerei
Address : Jakoberstraße 26, 86152 Augsburg, Germany
Related Site : http://www.fugger.de/en/fuggerei.html
2. Augsburg Cathedral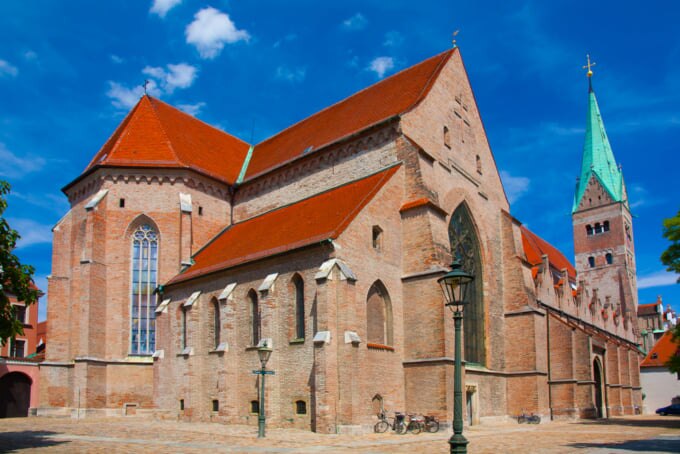 Photo by inkwelldodo/shutterstock.com
The Augsburg city cathedral is a church building, built in the 1200s. At its entrance, is a giant bronze door having sculptured panels highlighting some scenes from the Bible's Old Testament. The windows are decorated with figures and kept clean and fresh. The church usually has a pair of choirs singing simultaneously during its services, yielding a great musical experience. The altarpieces are among one of Europe's most famous artists, Hans Holbein the elder. The interior roofing of the church is highly decorated and bright, adding a pseudo-angelic experience to it.
Name : Augsburg Cathedral
Address : Frauentorstraße 2, 86152 Augsburg, Germany
Related Site : https://bistum-augsburg.de/Pfarreien/Zum-Hlgst.-Herzen-Jesu_Augsburg-Dom/Der-Dom
3. Botanischer Garten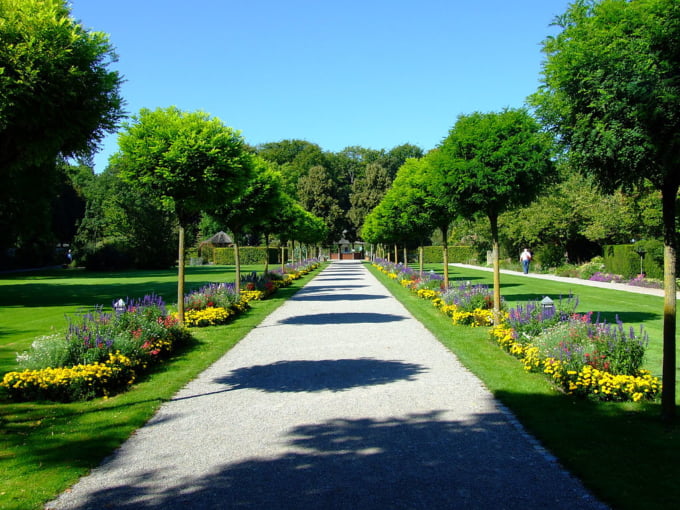 Just as the city's founders, this botanical garden also exudes a taste of exotic items. The ten-hectare garden is a habitat for flora from all corners of the earth, with around three thousand plant species. The tropical species which require generally hot climatic conditions are reared in greenhouses, alongside the subtropical plants. There are themed gardens as well, giving reason to pay a sightseeing visit, such as a rose garden, Japanese gardens, apothecary garden, rockery garden and a sunken garden. The garden offers seemingly infinite stretches to enjoy greenery and flower fragrances.
Name : Botanischer Garten
Address : Dr.-Ziegenspeck-Weg 10, 86161 Augsburg, Germany
Related Site : https://www.augsburg.de/freizeit/ausflugsziele/botanischer-garten/
4. Augsburg Zoo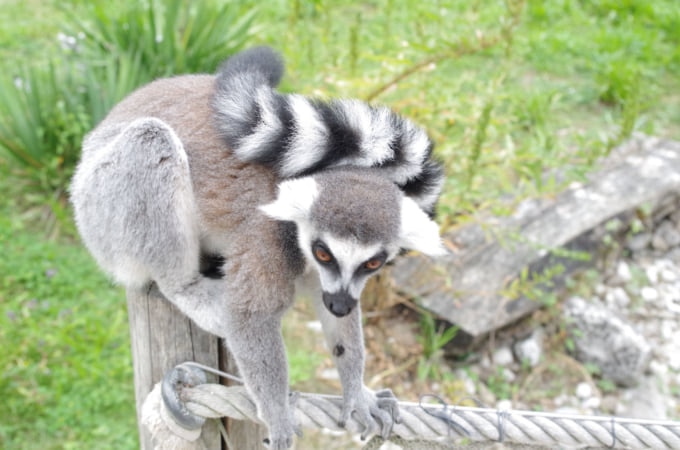 Continuing with the taste of exotic collections in Augsburg city is the Augsburg zoo. It is located in the expansive woodlands, north of Siebentischwald. The park is home to approximately two thousand animals from three hundred species. The park also has definite sorting, with some animals only being found along certain strips. A reptile house is within the park, housing various cold-blooded species. A man-made rocky environment was carved out of mountain for breeds such as ibexes. The zoo is beaming with a promise to becoming an awesome sightseeing experience, close to a game park visit.
Name : Augsburg Zoo
Address : Brehm. 1, 86161 Augsburg, Germany
Related Site : https://www.zoo-augsburg.de/
5. Maximilian Museum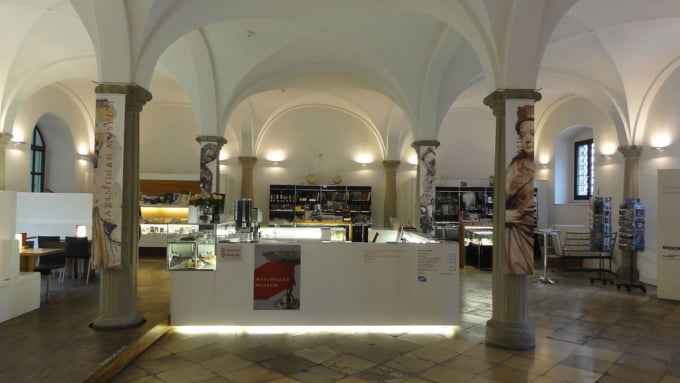 Photo by commons.wikimedia.org
As one of Germany's oldest cities, Augsburg has tried a great deal to keep its history etched for eternity and generations to come. The museum is located in the town center with designs majorly borrowing from major styles before the nineteenth century. The interior is also palatial in appearance, with gold and silver wall and ceiling decorations. The courtyard has sculptures of various prominent European and Bavarian persons. There is a watches and clock exhibition as if to serve as a reminder that making edifices is an artistic process.
Name : Maximilian Museum
Address : Fugger. 1, 86150 Augsburg, Germany
Related Site : https://www.augsburg.de/kultur/museen-galerien/maximilianmuseum/
6. Augsburger Puppenkiste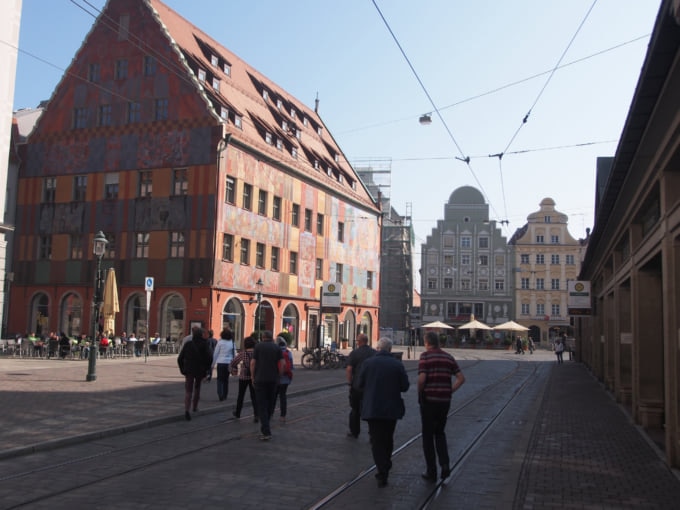 Augsburg city has a lot to offer, away from the usual sightseeing and historical. This is a puppet show, guaranteeing entertainment for all age brackets, from kids to adults and parents. The institution has been running since the beginning of the 21st century. For kids entertainment, there are adaptations of modern children books and fairy tales. In the evenings, intellectual shows meant for adult audiences get rolling. On the upper floor, the marionettes that have been characters in all of the shows are usually on display. Permanent members in this floor are the famous and critically acclaimed puppets such as Kater Mikesch.
Name : Augsburger Puppenkiste
Address : Spitalgasse 15, 86150 Augsburg, Germany
Related Site : http://www.augsburger-puppenkiste.de/
7. St. Anne's Church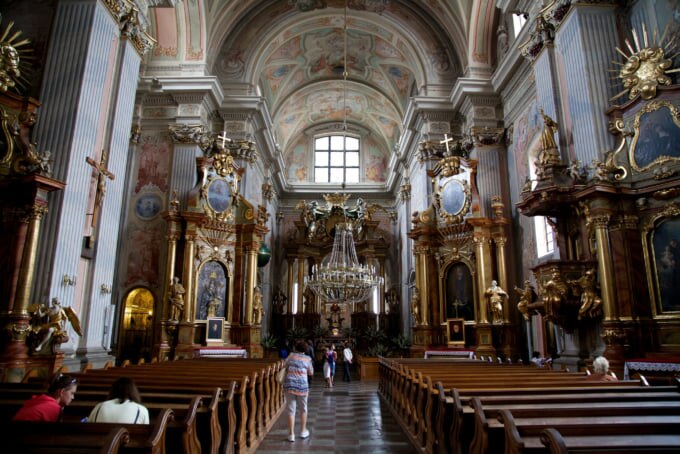 The Augsburg city has a rich Christian historical background as characterized by its plethora of age-old churches. One other example is the St. Anne's church. The church has designs borrowing from old, yet classic architecture designs. The central ceiling is made up of vaulted rococo. The choir usually has complete performances, equipped with a choir, organist, tenor, soprano and a string quartet. The church has a white, baroque styled ceiling, with colorfully stained glass windows. The church is also home to the clergy's renaissance styled burial sites accompanied by Martin Luther exhibitions.
Name : St. Anne's Church
Address : Im Annahof 2, 86150 Augsburg, Germany
Related Site : http://www.st-anna-augsburg.de/
8. Perlachturm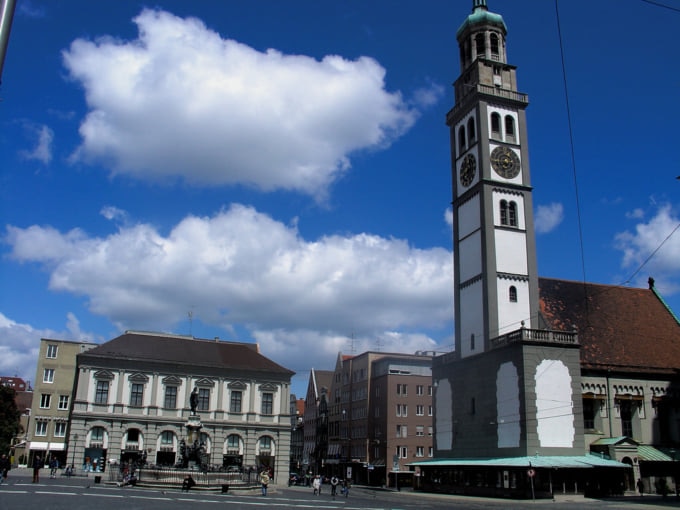 To avoid toppling of prevailing authorities, ancient cities always had defense mechanisms. Watchtower and citadels were the best ways to communicate and surveil rival troops. The Perlach Tower served the latter and is nowadays simply one of the city's signature landmarks. At 210 feet long, the tower has steps leading to the top, opening up to a great sightseeing platform. The lower window displays an animation of St. Michael battling Lucifer.The tower is open to the public from the onset of the Easter period all through to November.
Name : Perlach Tower
Address : Rathausplatz, 86159 Augsburg, Germany
Related Site : http://www.augsburg-tourismus.de/sehenswuerdigkeiten-augsburg-innenstadt.html
9. St. Afra and St. Ulrich's church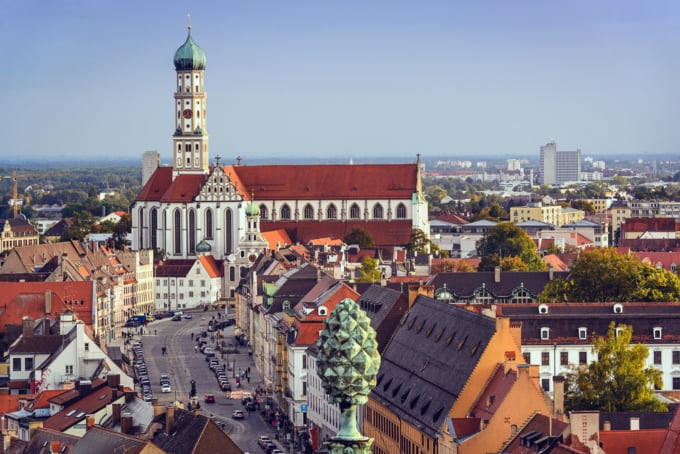 Photo by Sean Pavone/shutterstock.com
These are churches located on the Imperial Abbey in the heart of the city. The church has an outstanding medieval age architectural style. At the center of a church is a far-reaching nave with star and galaxy style of design. The aisles and walkways in the church are also beautifully patterned with rare mosaics. The altar is embellished with oak carvings done by the famous Johann Schermer. The altar also has sarcophagus containing a relic from former bishops and Saints Ulrich, Simperitus, and Afra.
Name : Basilika St. Ulrich and Afra
Address : Ulrich Spl. 19, 86150 Augsburg, Germany
Related Site : http://ulrichsbasilika.de/
10. Schaezlerpalais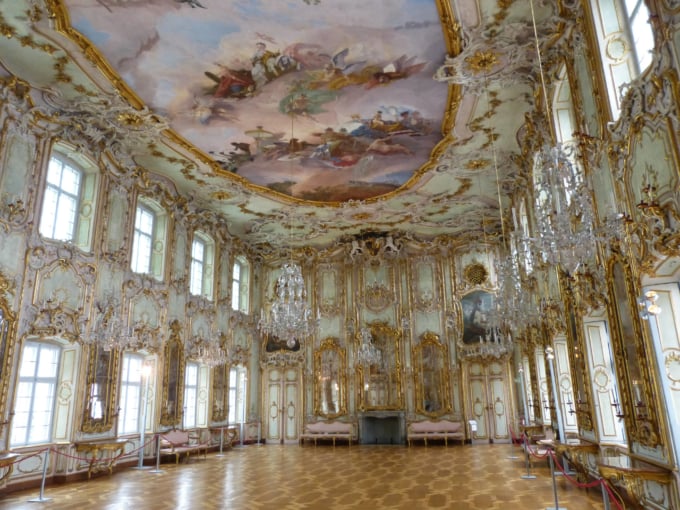 Photo by commons.wikimedia.org
This is the best sightseeing and tour place to get a glimpse of the revered royal lifestyle in the city. The compound is made up of large gardens with amazing topiary, making it a good sightseeing place. The interior's main talking point is a large ballroom that has a painted ceiling, from which seemingly gliding high mirrors. The ballroom is brightly illuminated with highly intricate chandeliers, making one fathom a royal celebration. Also in the palace is a German gallery with baroque styled pieces from George Rugendas, Johann Heinrich, and other prominent German painters.
Name : Schaezlerpalais
Address : Maximilianstraße 46, 86150 Augsburg, Germany
Related Site : http://kunstsammlungen-museen.augsburg.de/
◎ Closing
The city of Augsburg is rich in history, a guaranteed evocative itinerary. Though not endowed with flora and fauna to paradise's extents, the city's sightseeing spots made up for this by assembling exotic collections of plant and animal species. A tour of Augsburg is a guaranteed to be picture worthy and one for the books.