Dusseldorf : A Lucrative Old-Fashioned City Renowned for its Fashion, with a Historic Touch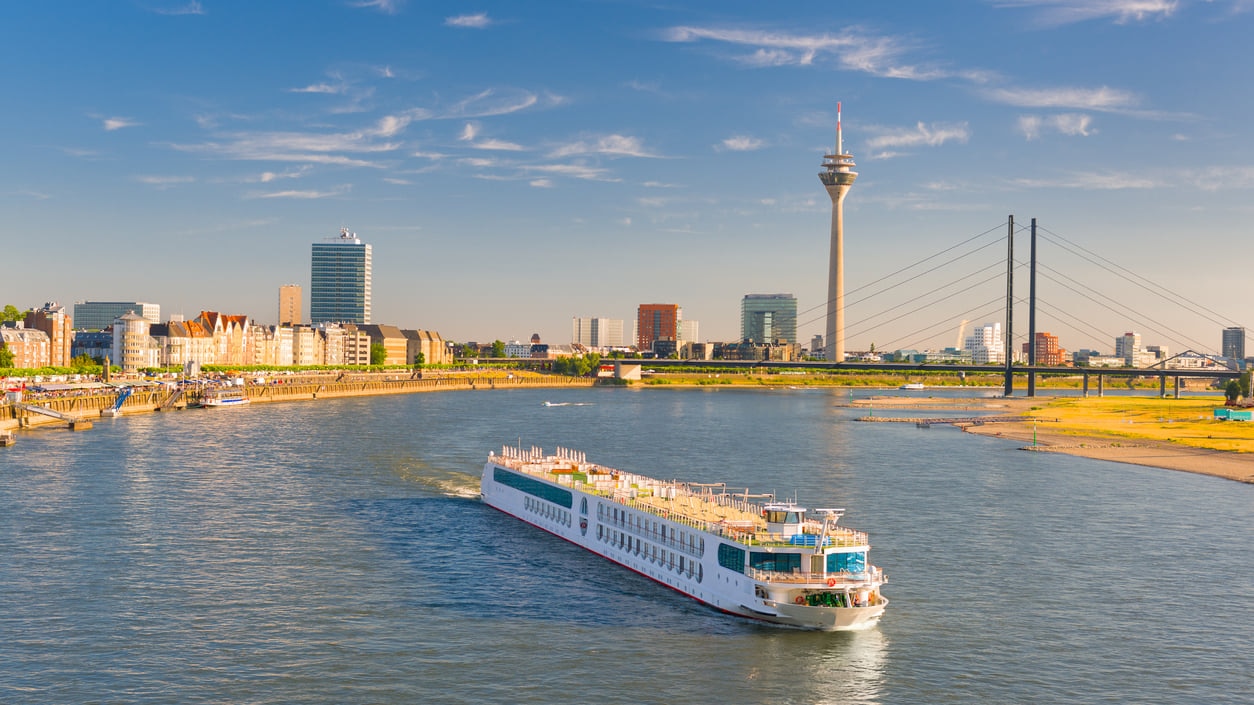 Dusseldorf is an outstanding City in Germany renowned for its fashion and trade fairs. The magnificent place is the seventh most populous municipality in Germany, with welcoming locals. It is filled with an array of interactive sightseeing activities that one can engage themselves in while visiting here, a couple of the fun sightseeing destinations have been outlined below:
[x] close
Dusseldorf : A Lucrative Old-Fashioned City Renowned for its Fashion, with a Historic Touch:table of contents
1. Sky Train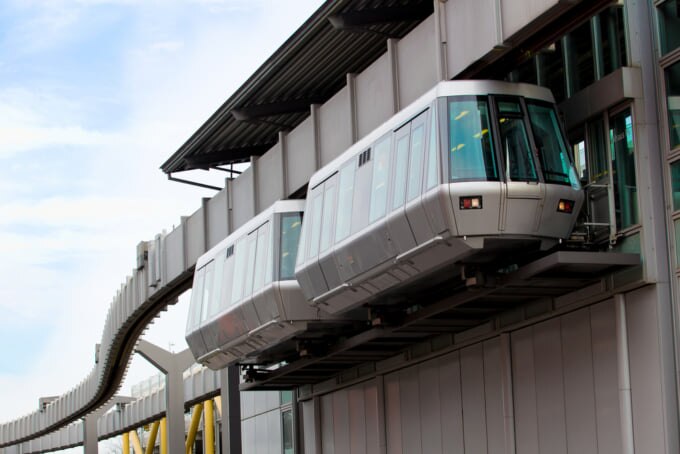 Photo by Ewa Studio/shutterstock.com
Sky train in Dusseldorf is an amazing place to have your best modest train experience. The trains here are digitized and unlike the normal trains that run on tracks, this one hangs from the track. It is considered an ideal sightseeing site since one is able to majestically cruise through the old town, Apollo theater and check out Konigsallee at a convenient cost. Though a bit crowded, the best experience is still achieved. The sky train aims at enhancing the functionality of the airport and facilitate easy and comfortable travel. For the best view of the Dusseldorf Airport, the sky train an amazing piece of engineering is highly recommended.
Name : Skytrain
Address : Flughafenstr. 120 | Dusseldorf International Airport, 40474 Dusseldorf, North Rhine-Westphalia, Germany
Related Site : https://www.dus.com/de-de/an-und-abreise/skytrain
2. Rheinufer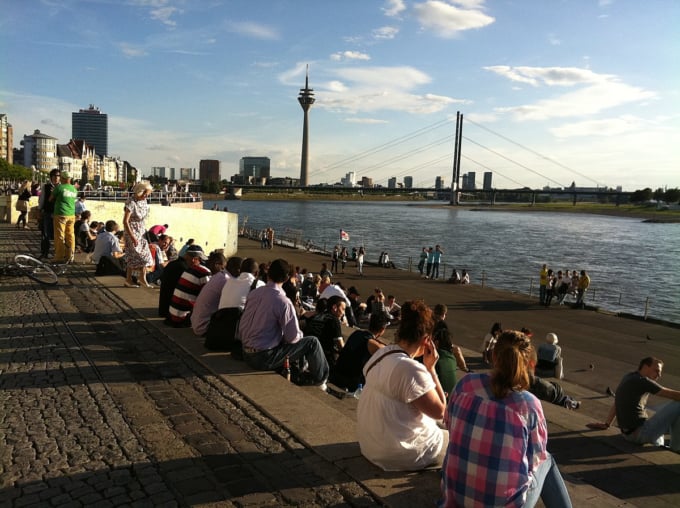 The Rheinufer is an ideal sightseeing destination situated in Dusseldorf, filled with a commendable number of ravishing sceneries. It spreads out on a sizable amount of well-kept land which embraces the breathtaking beauty of nature. From the sightseeing site, you are able to enjoy the panoramic view of the sunset bouncing on the steady river and Oberkassel. The location is ideal for evening strolls and relaxation. The adjacent restaurants that offer good drinks are just but a bonus. This gem in Dusseldorf is a great location when the weather is good to enjoy the fantastic view of the Rhine and the boats passing by.

Name : Rheinufer
Address : Dusseldorf, North Rhine-Westphalia, Germany
Related Site : https://www.rheinlust.de/veranstaltungen-2/fischmarkt/
3. Classic Remise Dusseldorf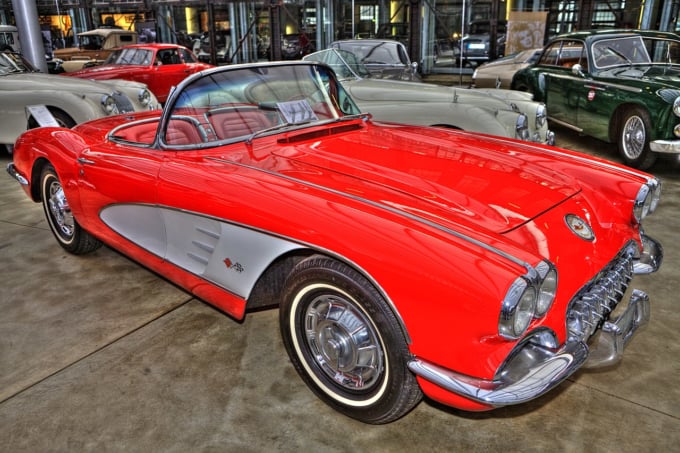 Photo by commons.wikimedia.org
Classic Remis in Dusseldorf is the marvel of the whole city, set up in an old train roundhouse. The fantastic sightseeing site is home to exotic locomotives such as the famous Jaguar, Maserati, BMW, Mercedes-Benz, Bentley, Porsche and Rolls Royce among other classic cars. It takes about thirty minutes for a quick tour through the museum, guaranteed an opportunity to take the legendary automobiles for a spin. One is able to grab themselves goodies from the souvenir shops, workshops and later on enjoy a meal at the adjacent cafe-restaurant. This is the go-to place for the car enthusiasts while sightseeing in Dusseldorf.

Name : Classic Remise Dusseldorf
Address : Harffstr. 110 a, 40591 Dusseldorf, North Rhine-Westphalia, Germany
Related Site : http://www.remise.de/
4. Kirche St Andreas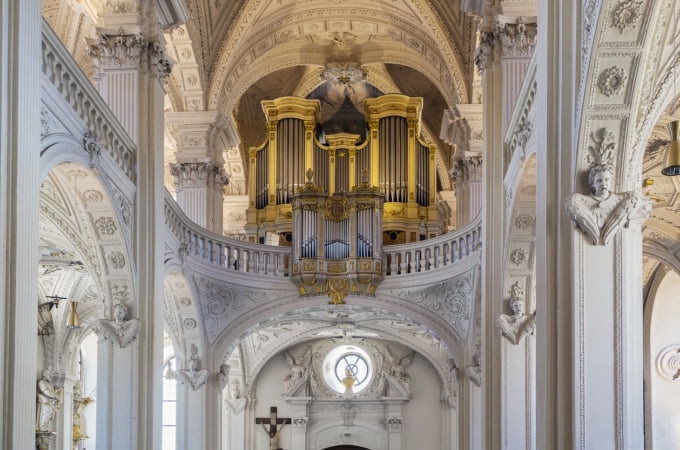 Kirche St Andreas situated off K20 road in Dusseldorf is among Rhineland most beautiful baroque churches, built in seventeenth-century for the Jesuit monastery. Its outstanding interior and Yellow type brickwork make it notable from quite a distance. One is able to observe the detailed craftsmanship and the white porcelain looking architecture. It takes about twenty minutes to traverse through the jewel of Dusseldorf taking panoramic photos from several spots. The major tourist site offers a handful historical relevance that can be seen from its architecture that blends in well with the old town.

Name : Kirche St Andreas
Address : Andreasstr. 27, 40213 Dusseldorf, North Rhine-Westphalia, Germany
Related Site : http://www.dominikaner-duesseldorf.de/home/
5. Radschlägerbrunnen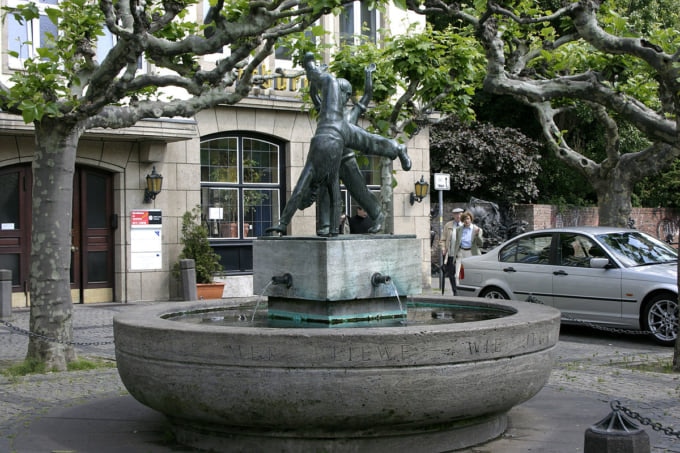 Radschlag Brunnen square is a great old looking fountain, located at the City center in Burgplatz, Dusseldorf. The superb fountain is strategically positioned in front of the great tavern, close to the Rhine. Its outstandingly beautiful architecture attracts people from all walks of life allowing for universal interaction. The artistic design of the two children at play doing cartwheels offers great photographic opportunities. The chain of bars, pubs, and restaurants is just a bonus to this ravishing sightseeing site. When sightseeing in Dusseldorf, Radschlag Brunnen is a must visit destination.
Name : Radschlägerbrunnen
Address : Burgplatz, 40213 Dusseldorf, North Rhine-Westphalia, Germany
Related Site : http://www.duesseldorf-tourismus.de/
6. Alt St. Martin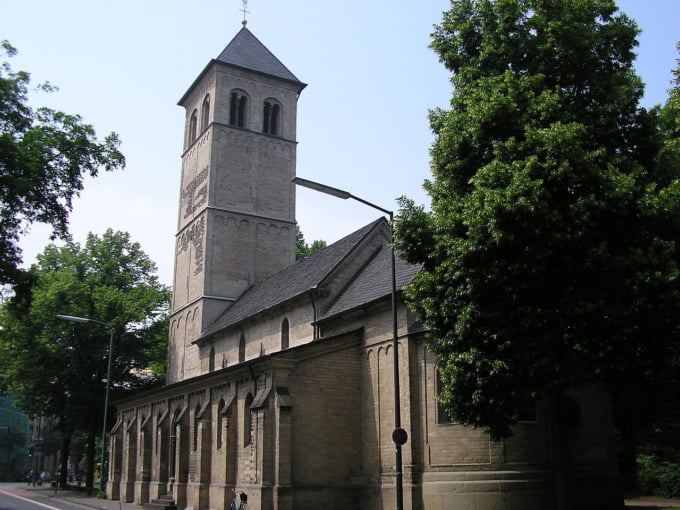 Photo by commons.wikimedia.org
Alt St. Martin is considered to be the oldest church in the city. It is also the oldest preserved state capital building. This ancient church served as a parish church in the early 1200's but after the war, it remained dormant. Today, it has been restored to honor the Catholic community. Tourist marvel at its Romanesque architecture that makes it stand out from other ancient churches within the city. Everyone is welcomed to visit the church at no cost. If you wish to go for mass, you are welcomed to join the faithfuls.
Name : Alt St. Martin
Address : Martin-/Ecke Bachstrasse | Düsseldorf-Bilk, 40223 Dusseldorf, North Rhine-Westphalia, Germany
7. Standehaus Park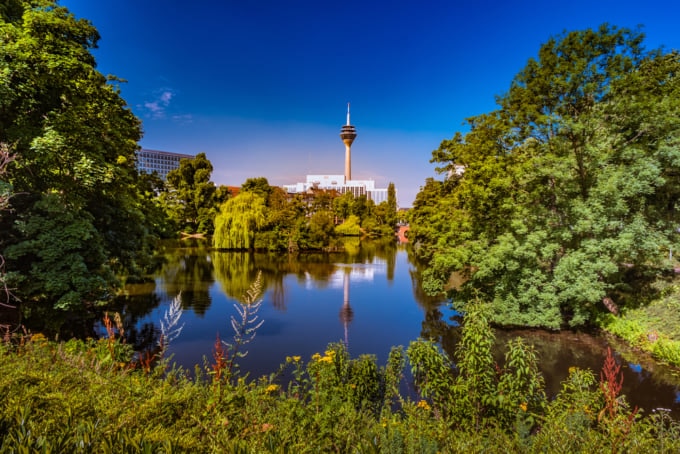 Photo by Romas_Photo/shutterstock.com
Standehaus Park is a is a lovely tranquil park Located next to K21, Kunstsammlung, in Dusseldorf. Consistent with the Imperial Pond and Swan mirrors, a small bridge and a playground the beautiful sightseeing site is a perfect escaped from the vibrant City, enjoying mother nature's ravishing beauty. Many enjoy the lake area with a number of well taken care of ducks and the cool atmosphere, making it a nice spot to relax. The park is a perfect destination for family outs and picnics. When visiting Standehaus Park, be sure to carry a camera to capture beautiful photos.
Name : Standehaus Park
Address : Ständehausstraße 1, 40217 Düsseldorf, Germany
Related Site : http://www.duesseldorf-tourismus.de/sehenswuerdigkeiten/parks/staendehauspark
8. Carlsplatz Market
Carlsplatz located in the heart of Dusseldorf is a unique market set up with a nice combination of stalls. The remarkably lively, calm and neat sightseeing site houses numerous food spots that offer exquisite delicacies at reasonable prices not forgetting the maze of flower, grocery and bakery shops within its vicinity. The architectural setup of the place is great as rain and snow are no impediment since the area is well roofed. When visiting the Carlsplatz market, aim to go around eleven so as to enjoy lunch at one of the several great places such as the restaurant that serves a variety of authentic German cold cuts and sausages.

Name:Carlsplatz Market
Adress:Carlspl. 1, 40213 Düsseldorf, Germany
Related Site : https://www.carlsplatz-markt.de/
9. Hetjens Museum (Deutsches Keramikmuseum)
Hetjens museum is a major historic site that holds history dated as back as the past 8000 years situated in Dusseldorf. The sightseeing site spreads out on about the size of the exhibition area is about 91500 sq ft with great unique ceramics from all over the world. The Museum is open to all and no charges required upon entry. The ravishing scenery is equipped with a variety of outstanding ceramics and antiques displayed neatly in three levels. Hetjens Museum is an old-fashioned museum filled with history, this is a go-to sightseeing site when in Dusseldorf.
Name : Hetjens Museum (Deutsches Keramikmuseum)
Address : Schulstrasse 4, 40213 Dusseldorf, North Rhine-Westphalia, Germany
Related Site : https://www.duesseldorf.de/hetjens
10. Rhine Tower (Rheinturm)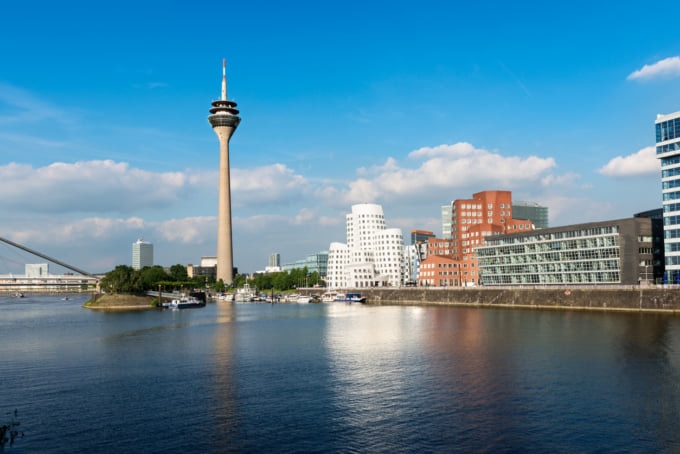 Rhine tower is a remarkable sightseeing site situated in Dusseldorf. The tower which is 168-meters high offers great photo taking opportunities. Though a bit pricey the place is normally busy since everyone yarns to check out the great views of the beautiful and enjoy a drink at the panoramic bar within. For the best experience, it is advised to visit the tower at night enjoying some sweet coffee in the cafeteria area. The rhine tower is a remarkable destination for chilled nights out with friends and family enjoying the beautiful scenery.

Name : Hour Segway Tour in Düsseldorf
Address : Stromstr. 20, 40221 Dusseldorf, North Rhine-Westphalia, Germany
Related Site : http://www.guennewig.de/drheintu/homepage.php
◎ Closing
Dusseldorf is a small city that has the welcoming feel of a home. Filled with numerous sightseeing destinations and welcoming locals. When planning a trip be sure to highlight Dusseldorf on the top of the list. People from all walks of life come to enjoy what this beautiful City has to offer.