San Jose : The Oldest Spanish Settlement Around California that Is Now a Sprawling Tech Hub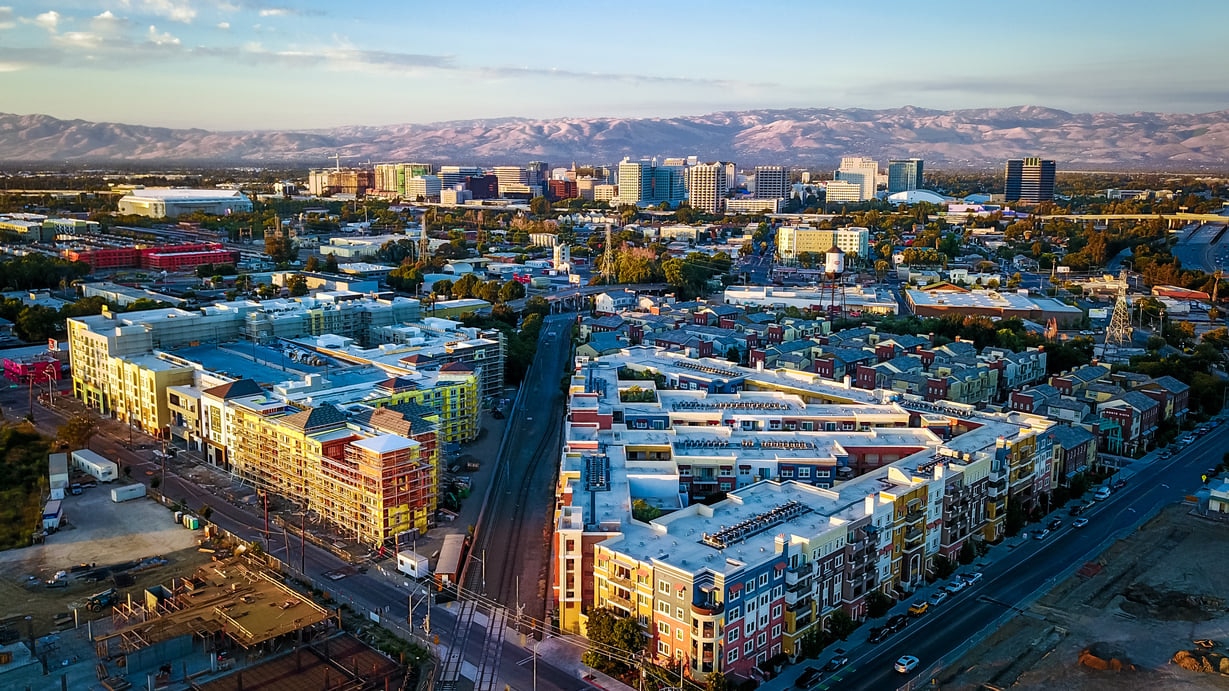 San Jose is the tech hub around California's Bay area. It has been known to be among the oldest Spanish settlement areas around the region but that has since changed evolving into what it is today. There are plenty of development areas as well as historical gems that still grace San Jose. Despite being more tech and wiping out more farm areas, it still has a traditional feel to it. Sightseeing tourists may consider San Jose due to the highlighted places.
[x] close
San Jose : The Oldest Spanish Settlement Around California that Is Now a Sprawling Tech Hub:table of contents
1. Rosicrucian Egyptian Museum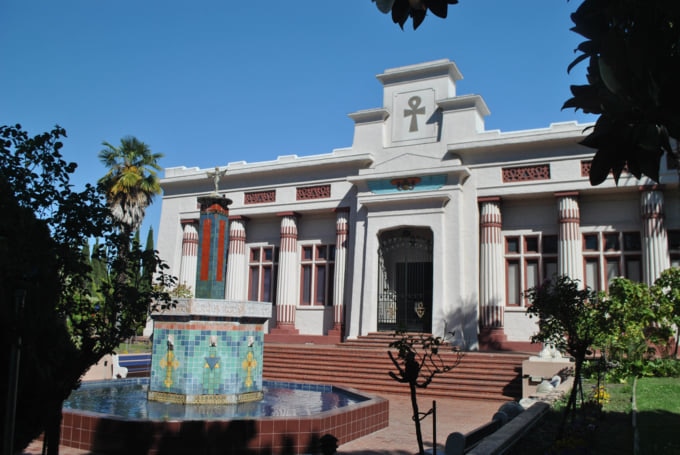 Photo by Wayne Hsieh78/shutterstock.com
Rosicrucian Egyptian Museum is an important museum in San Jose. This is because it houses the largest collection of Egyptian artifacts that can be found across the whole of North-western America. The architecture of the building was inspired by the Temple of Amon at Karnak. The establishment is made up of two floors all having a collection of very fascinating exhibits. One can expect to find real Egyptian mummies as well as artifacts. Aside from the usual Egyptian exhibits, there is a reading room and an alchemy exhibit. There is also a planetarium next to the museum which is very intriguing.
Name : Rosicrucian Egyptian Museum
Address : 1660 Park Ave, San Jose, CA
Related Site : http://www.rosicrucianegyptianmuseum.org/
2. SAP Center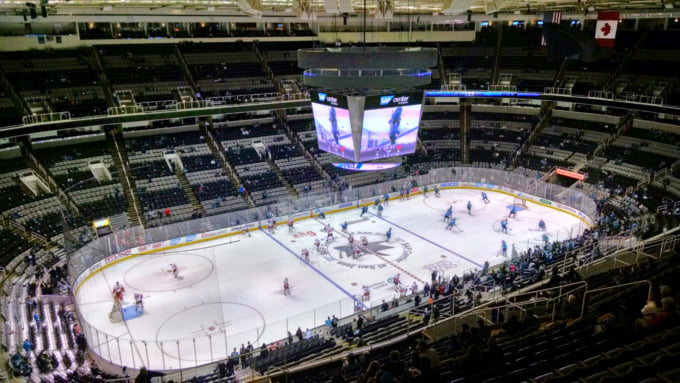 SAP Center has been a household name in San Jose for over 25 years. It is an amazing venue to catch a concert, a small event or a hockey game. The atmosphere of the place is all round electrifying. The center has also put up a VIP area known as the BMW lounge that has amazing premium seats. The place is awesome to watch some local hockey matches as you mingle with the locals. Since there are plenty of places to get food, you can find a great stop. The staff is very friendly ready to show you the way around. There are places available to get memorabilia if you need some.
Name : SAP Center
Address : 525 W Santa Clara St, San Jose, CA
Related Site : http://www.sapcenter.com/
3. The Tech Museum of Innovation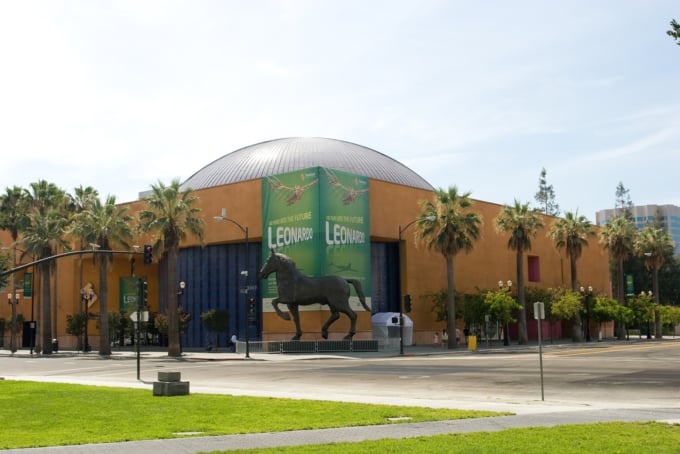 Photo by Mariusz S. Jurgielewicz/shutterstock.com
The Tech Museum of Innovation is among San Jose's premier science and technology museums. It sits on 132,000 sq feet of space and is a great landmark for Silicon Valley. Most of the tourists that visit this museum are usually seeking a glimpse of the innovation that takes place. There are plenty of interactive experiences offered at the museum courtesy of NASA and Stanford University. There is also an IMAX center with an eight-story screen that is an amazing feature. The tech studio with amazing 3D printers as well as other machines is also a great pastime.
Name : The Tech Museum of Innovation
Address : 201 S Market St, San Jose, CA
Related Site : https://www.thetech.org/
4. Winchester Mystery House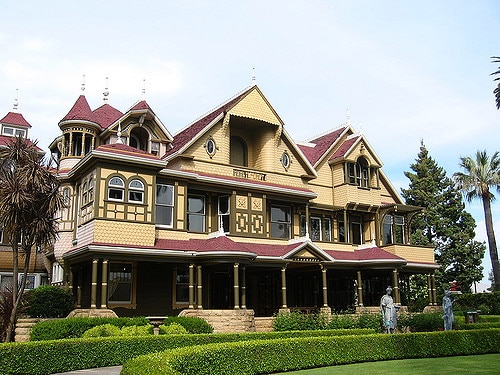 Winchester Mystery House is a huge 160 roomed mansion that took 38 years to build. It belonged to Sarah Winchester who was a widow. So much detail was put into the establishment having a Victorian feel to it. The house was used in a famous movie that has seen the number of tourists visiting for sightseeing purposes increase. The ticket is also at a steep $40 per person. The house tour has the option of the main house and staircase to nowhere while the basement and attic has an additional tour to the basement and attic areas. There is also a shooting gallery in the garden that visitors can check out.
Name : Winchester Mystery House
Address : 525 S Winchester Blvd, North San Jose, San Jose, CA
Related Site : https://winchestermysteryhouse.com/
5. Municipal Rose Garden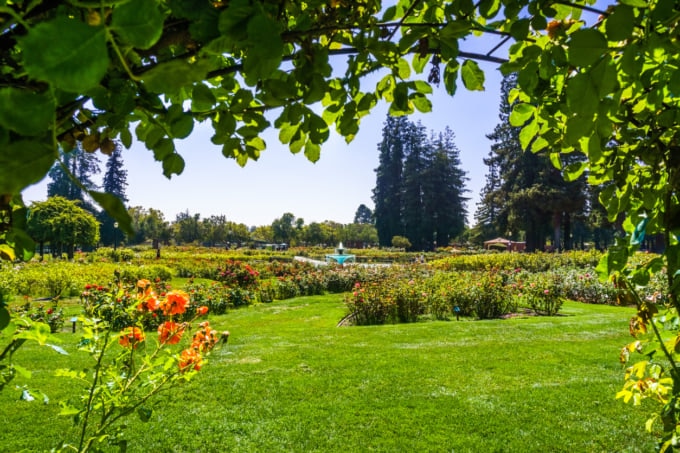 Municipal Rose Garden is a floral oasis in San Jose. The rose garden is more attractive during bloom when the flowers are striking and petals blooming in full color. There are a great variety of well-maintained roses which can be amazing for photo lovers. There are also plenty of open green grassy areas that can be ideal for picnicking as you enjoy the atmosphere. The redwood trees also provide a beautiful backdrop adding to the beauty of the place. Since the place is serene and quiet, having a good read is also an option.
Name : Municipal Rose Garden
Address : Naglee Avenue & Dana Ave, San Jose,
Related Site : http://www.sanjoseca.gov/facilities/Facility/Details/74
6. Children's Discovery Museum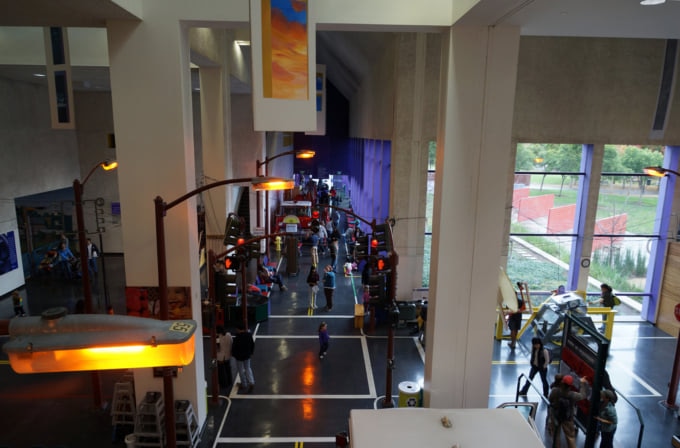 Children's Discovery Museum has been valued in San Jose since its opening in 1990. There are many interactive exhibits for children that focus on science, humanities, arts, as well as health and physical fitness. This museum has also gotten recognition receiving various awards due to the creation of exhibits that show positive impacts on the children. The curious minds of young people are amazed by the hands-on exhibits they can engage in as they interact with one another. The best age group for the museum would be 3 to 9 years old.
Name : Children's Discovery Museum
Address : 180 Woz Way, San Jose, CA
Related Site : https://www.cdm.org/
7. Happy Hollow Park and Zoo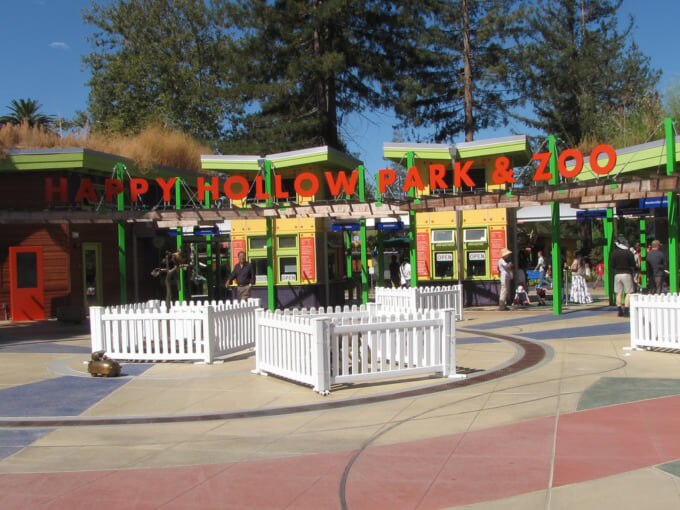 Happy Hollow Park & Zoo is a great family escape in San Jose. The place is both a park with family rides, puppet theatre, play fields, amusement spaces as well as a nice zoo in the vicinity. The zoo is not so big but houses over 140 species of animals. There are endangered lemurs that are housed there too. Some of the major attractions that occupy families include picnicking, as well as indulging in the many activities at the park such as; Pacific Fruit Express, Redwood Lookout, Danny the Dragon, Crooked House, Petting Zoo, and Zoo in the Hollow. Entry per head is charged at $14 which includes kids.
Name : Happy Hollow Park and Zoo
Address : 748 Story Rd, San Jose, CA
Related Site : https://happyhollow.org/index.cfm
8. Cathedral Basilica of St. Joseph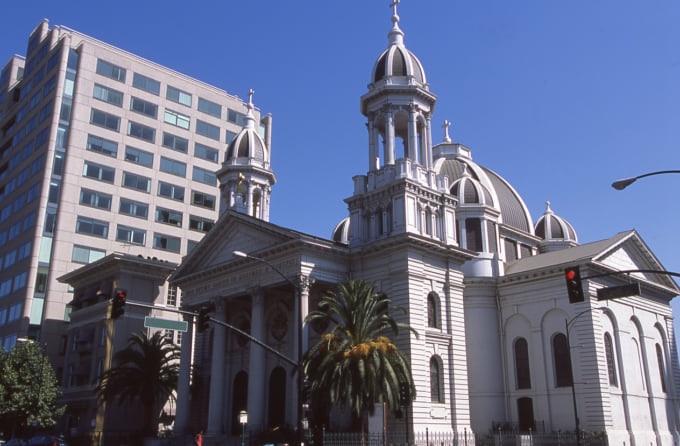 Cathedral Basilica of St. Joseph is the oldest serving parish around the area existing since 1876.
The church is treasured by the people of San Jose as devotees still go there for mass. Many of the locals use the church for weddings as it had been historically. From the outside, the church feels aesthetic combining both traditional and contemporary elements. There is some golden rotunda worth admiring. For those who wish to get a tour inside the church, the best time to visit is during the weekday between 1-3 pm.
Name : Cathedral Basilica of St. Joseph
Address : 80 S Market St, San Jose, CA
Related Site : http://www.stjosephcathedral.org/

9. Santana Row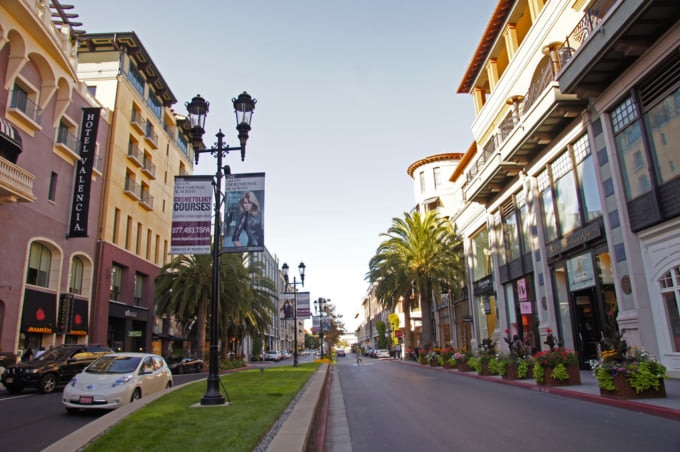 Santana Row is Silicon Valley's famous outdoor destination. The area is the perfect spot for all the entertainment and living needs one may have while in San Jose. There are over 30 restaurants, 50 shops as well as a luxury boutique hotel in the same area. There is also a movie theatre that has 6 screens. Plenty of free outdoor concerts take place on this street due to the liveliness. For the working class, there are Class A offices within too making it conducive. The best way to move around the area is by renting an electric bike. Another advantage is that there are plenty of free parking spaces.
Name : Santana Row
Address : 377 Santana Row, Suite 1005, San Jose, CA
Related Site : http://www.santanarow.com/
10. San Jose Museum of Art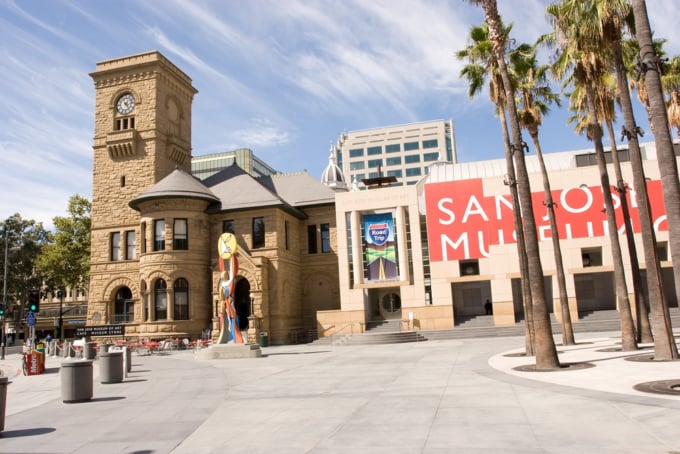 Photo by Mariusz S. Jurgielewicz/shutterstock.com
San Jose Museum of Art is considered to be the most historic building in the area. The main focus is modern art but the museum houses both permanent and rotating exhibits which are great as tourists get to see a variety everytime they choose to visit. The permanent exhibition is on American Prints from the 19th and 20th century though the collection is not very big. Entrance is $10 per adult but you can pay half price during the third Thursday of the month. One should note that the museum only opens from 11 am.
Name : San Jose Museum of Art
Address : 110 S Market St, San Jose, CA
Related Site : https://sjmusart.org/
◎ Closing
San Jose is a huge ball of tech, art, history, fun, and adventure. The scope of activities offered in this city makes it attractive to tourists with different kinds of interest. There is no boring day in San Jose for those paying a visit. From the various architectural landmarks, one can tell that San Jose still values its genesis despite the technological advancements.