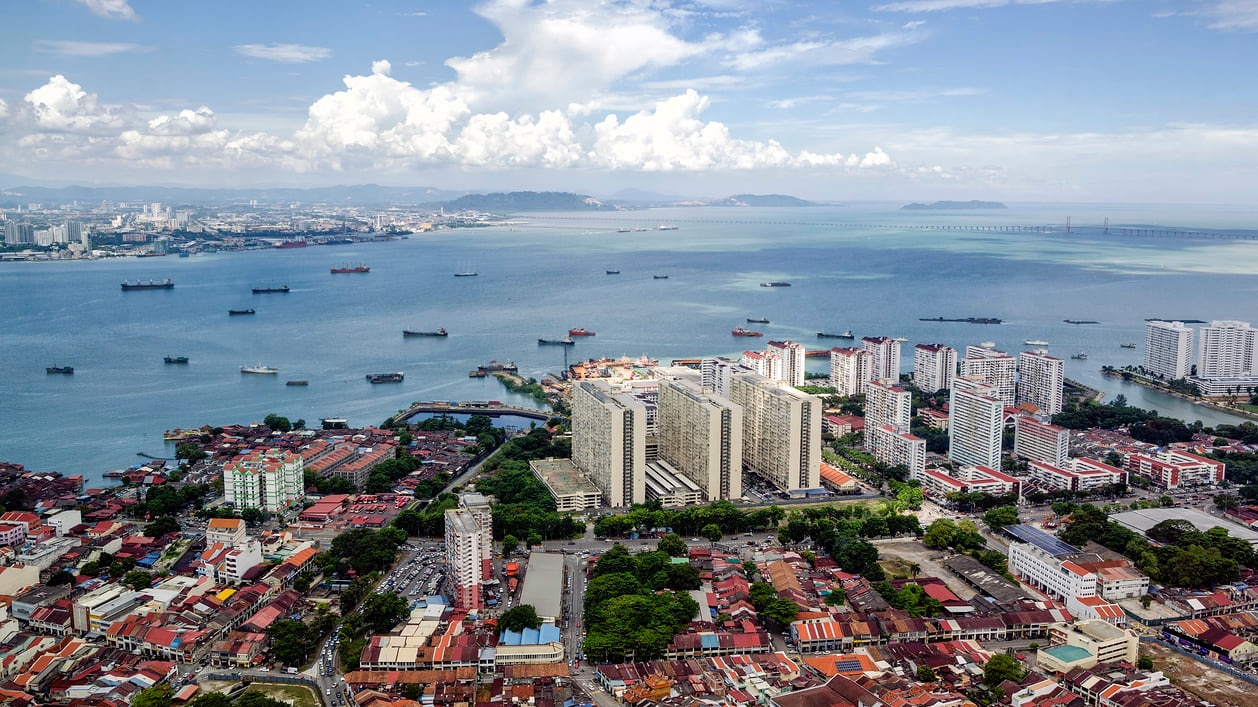 Penang : An Exotic Destination to Cherish
Penang is an island that is part of Malaysia. Its capital, Georgetown, is a mix of Chinese, Malay and Indian influences and is a British colonial stronghold, as its name suggests. It is also considered the starting point of the Baba-Nyonya culture of Malacca and Penang. Because of its importance in the past as a trading port, Penang is a melting pot of cultures and religions from all over Southeast Asia and has some of the most important monuments in the region. Today, Penang is also a modern city, with its skyscrapers and shopping malls, but the center of Georgetown remains marked by UNESCO and is full of things to see. Read on to know more about the top ten attractions that are in store when you visit Penang.
table of contents
[x] close
1. Old Georgetown Streets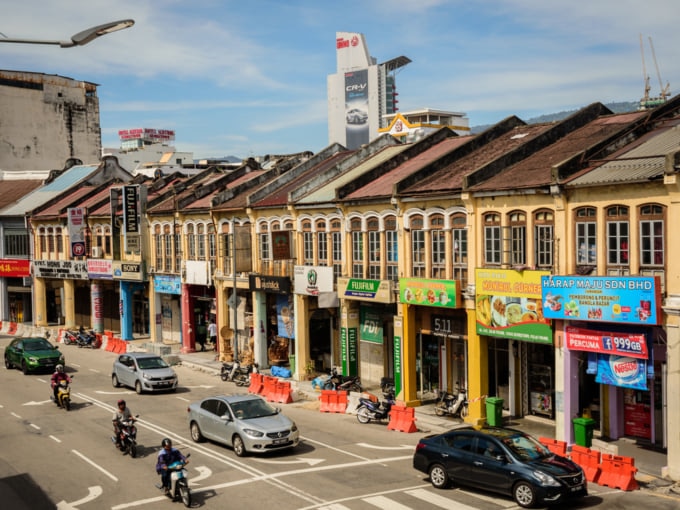 Photo by Anton Mezinov/shutterstock.com
Old Georgetown, the heart of the city, is close to the old docks and is renowned for its colonial and traditional buildings. The colors and structure of these will leave you impressed by the splendor that Penang has known during its history as a trading post in Southeast Asia. Join guided walking tours to see the city's heritage sites or rent a trishaw (rickshaw tricycle) to take you.
Name:Old Georgetown Streets
Address:Penang, Malaysia
2. Penang Hill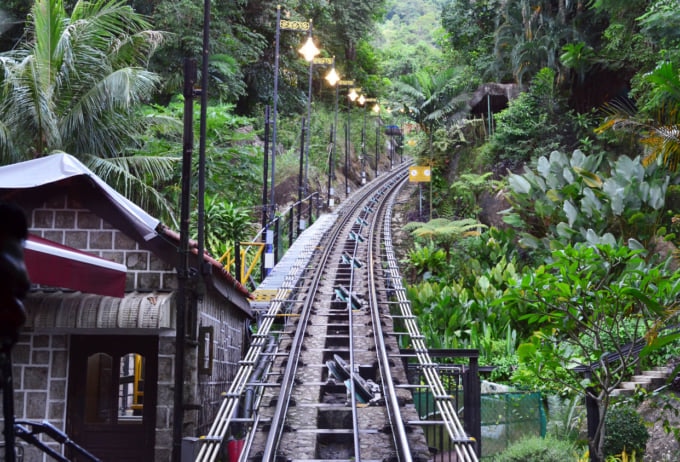 Penang Hill is the must visit of Penang Island. The hill is home to a tropical forest with many species of exotic plants, some dating back to the Jurassic period. This is a great attraction for those who are looking for some peace and freshness. It is accessed by taking a funicular that drops tourists in about fifteen minutes. At the top, a platform offers a panoramic view of George Town and its surroundings. With a little luck, you can see monkeys and giant black squirrels. The town of Penang Hill is 821 meters above sea level and is dotted with colonial mansions, which today have largely guest houses or restaurants. For exercise enthusiasts, a hiking trail climbs the hill through the botanical gardens. For the rest, there is a short 30-minute cable car ride that will take you directly to the summit. Enjoy the view of Penang stretching in front of you from all sides.
Name:Penang Hill
Address:Penang, Malaysia
Related Site:http://www.penanghill.gov.my/index.php/en/
3. Pinang Peranakan Museum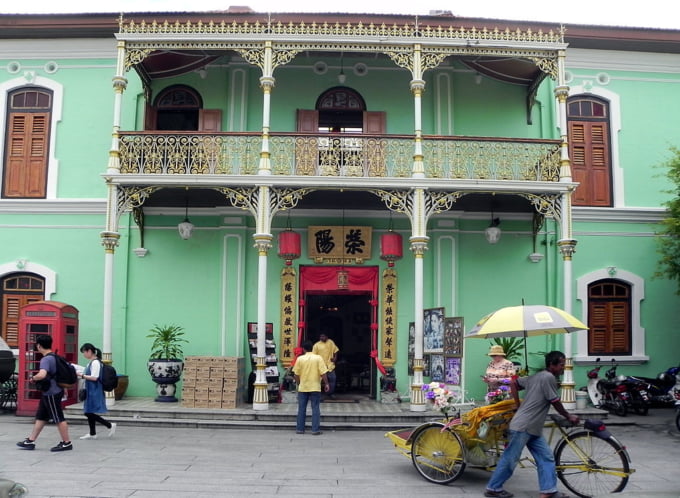 Photo by commons.wikimedia.org
A wealthy Baba merchant once owned this nineteenth-century mansion. It is now a showcase for Peranakan culture, and various items such as furniture, cutlery, opium beds, women's accessories and jewelry are all well preserved. If you have a few hours to study the history of Penang, this is where you should spend it.
Name:Pinang Peranakan Museum
Address:29, Church St, Georgetown, 10200 George Town, Penang, Malaysia
Related Site:http://www.pinangperanakanmansion.com.my/
4. Dharmikarama Burmese Temple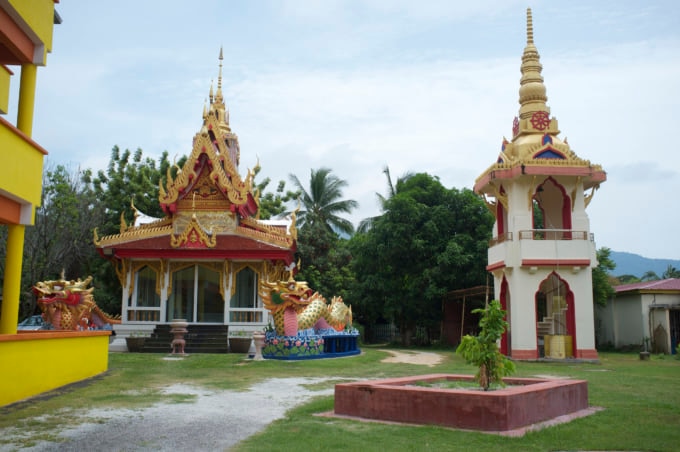 Considered as one of the largest Buddhist temples in the world, it is located right in front of Wat Chayamangkalaram, one of the city's Thai Buddhist temples. In fact, this place of worship widely frequented by the Burmese population of Penang and is the only one of its kind outside Myanmar, with its unique gables and colorful frescoes.
Name:Dharmikarama Burmese Temple
Address:24, Jalan Burma, Pulau Tikus, 10250 George Town, Pulau Penang, Malaysia
5. Asia Camera Museum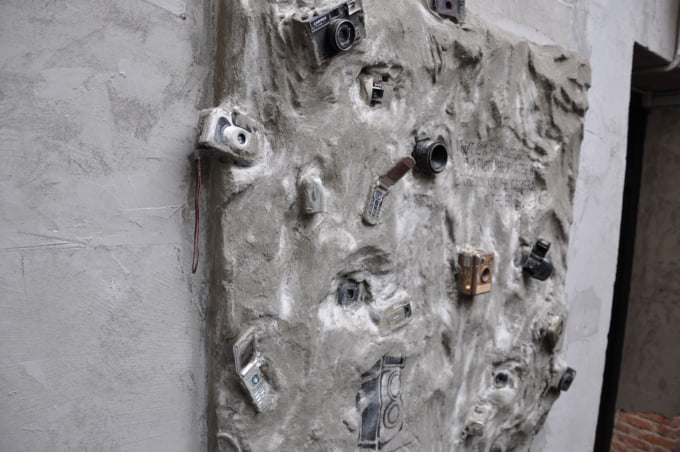 Probably the only two of its kind in Malaysia (if not the world), these camera museums are home to nearly 2,000 varieties of cameras. Visitors are allowed to touch and even receive training on how to use the different cameras. A must for any type of scorer, professional or amateur, and a beautiful place to have fun before heading to these photogenic beaches on the Malay coast.
Name:Asia Camera Museum
Address:71 (1st Floor, Lebuh Armenian, Georgetown, 10200 George Town, Penang, Malaysia
Related Site:http://www.asiacameramuseum.com/
6. Khoo Kongsi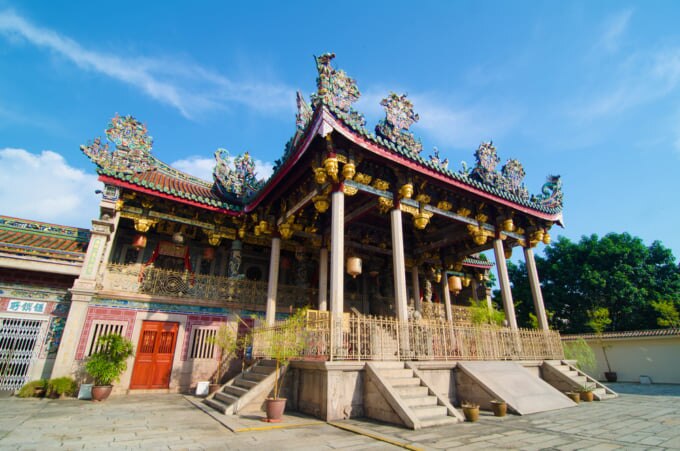 Photo by wong yu liang/shutterstock.com
One of the great clan houses, this emblem is the ancestral home of the Khoo family. Explore this well-preserved and ornate residence and see how the rich merchants and merchants of the past lived. A clan house is a meeting point for the whole family and serves as a seat. Chinese immigrants of the 15th century, mainly those who came as traders rather than workers, all had such homes. However, only a handful was as well preserved as this one.
Name:Khoo Kongsi
Address:18, Cannon Square, George Town, 10450 George Town, Pulau Pinang, Malaysia
Related Site:http://www.khookongsi.com.my/
7. Fort Cornwallis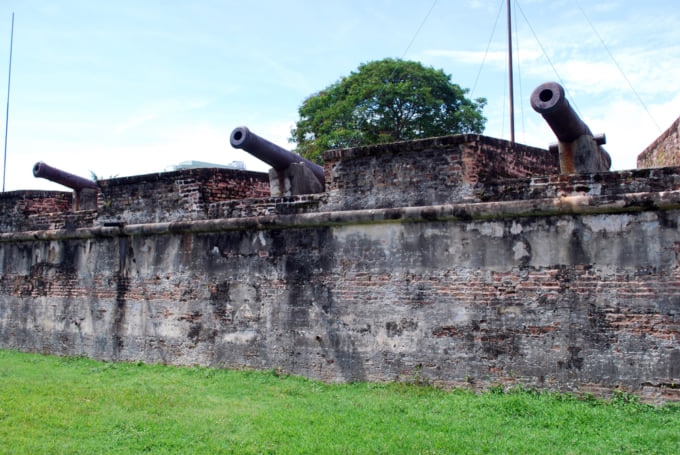 Photo by Chris Jenner/shutterstock.com
One of the reminders of British rule over this region is this fort and some of the colonial structures in the city. Although the structure is now reduced to a 10-foot enclosure surrounding a garden and some buildings such as a chapel, a prison and a barracks, it gives visitors an idea of how the British conquerors have maintained control over the region. In fact, this fort and the clock tower in the center of Penang are the two main icons of British rule left behind.
Name:Fort Cornwallis
Address:Jalan Tun Syed Sheh Barakbah, George Town, 10200 George Town, Pulau Pinang, Malaysia
Related Site:http://www.theesplanadepark.com.my/
8. The Chinese District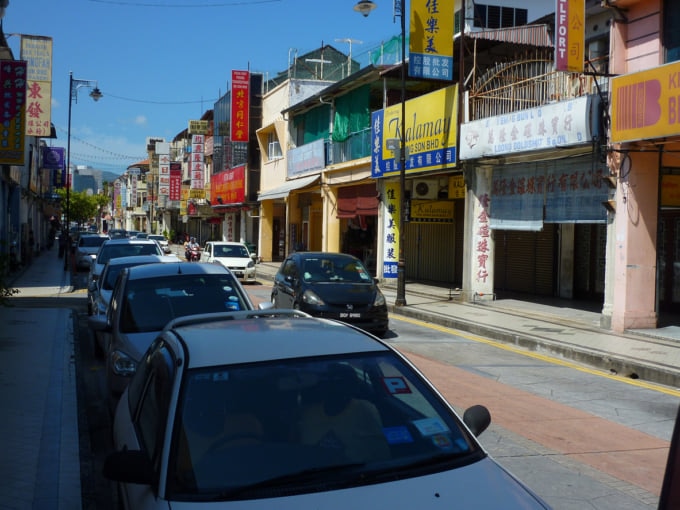 Chinatown is on the side of Jalan Masjid Kapitan Keling Avenue on the edge of Kuan Yin Teng Temple, the oldest in Penang. You will discover pagodas, colorful shophouses, restaurants and shops. Take the opportunity to meet Mr Lee, 90, The JossStick Maker! Mr Lee is one of the last manufacturers of homemade incense sticks, those used by Buddhist Chinese in temples during their prayers. Mr Lee and his son will be happy to explain their manufacturing process and offer you a lot of Chinese items to bring back as a souvenir.
Name:The Chinese District
Address:George Town, Penang, Malaysia
9. Nattukotai Chettiar Temple
The largest Hindu temple in Penang, the Nattukotai Chettiar Temple was built and consecrated by the Chettiar community of Tamil Nadu in South India, dedicated to Lord Thandayutha. Arranged in the structure of a cross, the temple has a sense of calm and serenity that is matched by some other places of worship in Penang. The walls are covered with hundreds of paintings, and the temple also hosts the annual Thaipusam festival.
Name:Nattukotai Chettiar Temple
Address:Jalan Kebun Bunga, Pulau Tikus, 10350 George Town, Pulau Pinang, Malaysia
Related Site : http://pttemple.com/
10. Butterfly Farm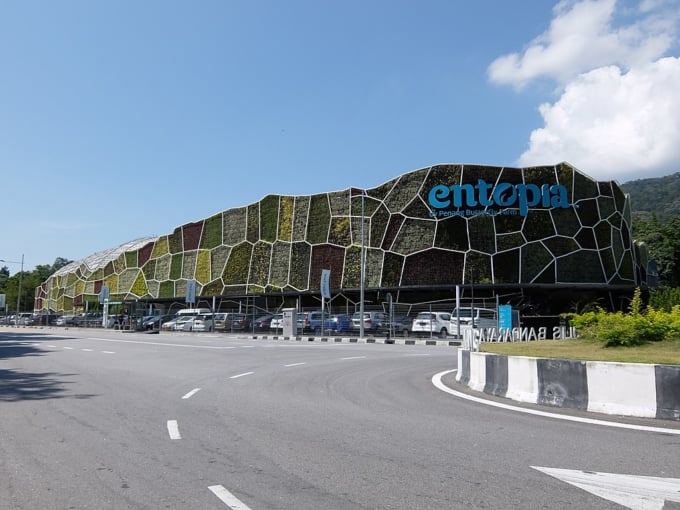 Photo by commons.wikimedia.org
Created in 1986, the butterfly farm is one of the largest in the world. It is home to more than 4,000 creatures and works to research and preserve these extraordinary insects. More than 120 species live there, and we know that former British Prime Minister Tony Blair even visited there.
Name:Butterfly Farm
Address:No.830, Jalan Teluk Bahang, 11050 Teluk Bahang, Pulau Pinang, Malaysia
Related Site : http://www.entopia.com/
◎ Closing
Penang is the kind of place that marks you, leaving an indelible mark, with its unique atmosphere and atmosphere that cannot be found anywhere else. A perfect mix of nature, culture, history and gastronomy. It is a must-see destination for a trip to Malaysia that attracts a lot of tourists but still keeps its charm and authenticity. So what are you waiting for? Pack your bags and make your way to Penang.