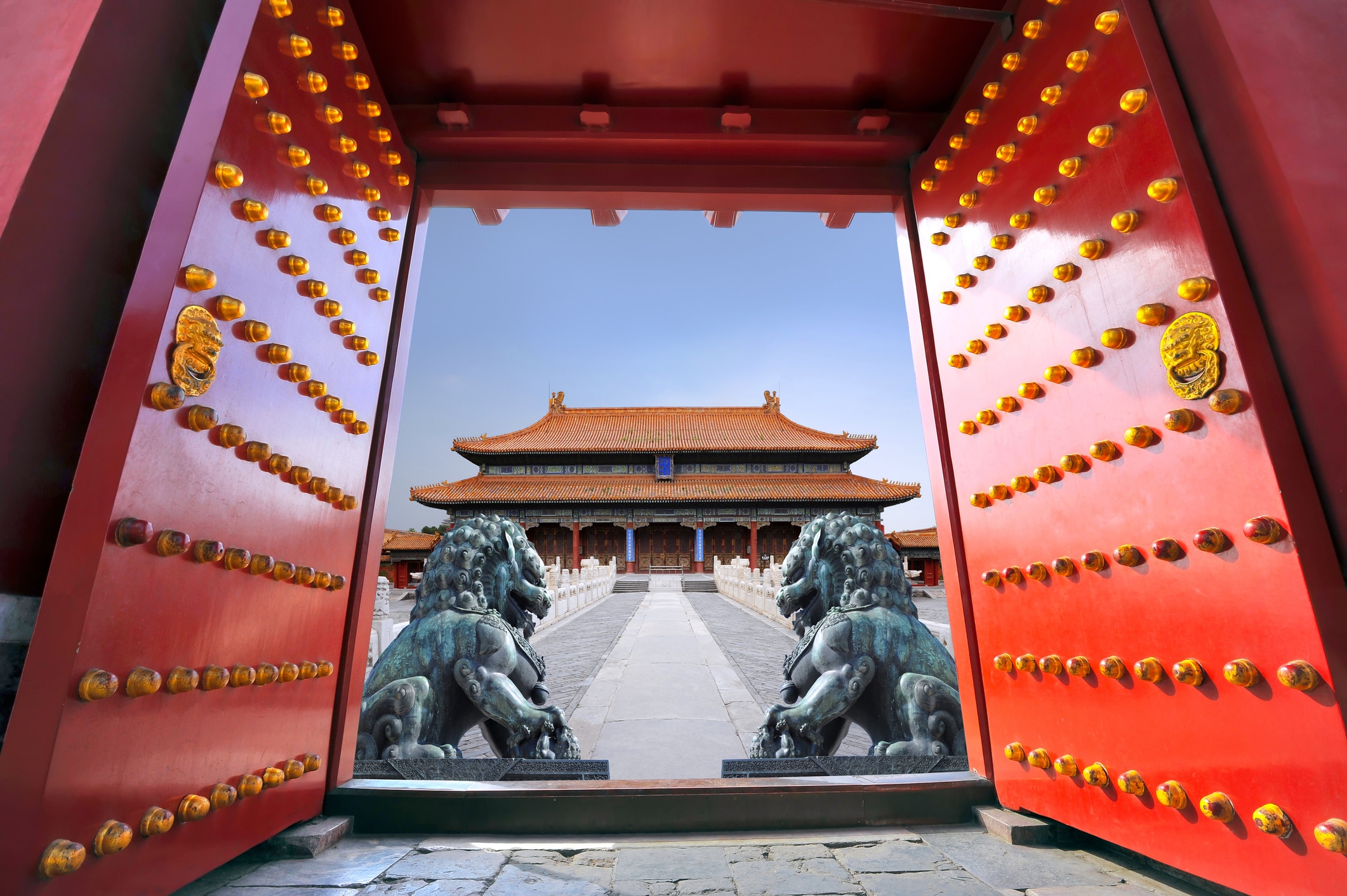 Beijing: Travel to the Center of China's Powerful Dynasties
table of contents
[x] close
Beijing: Travel to the Center of China's Powerful Dynasties
China's ancient and current capital spanning various dynasties throughout the country's rich history. Beijing holds numerous stunning masterpieces of Chinese architecture, some of the country's most renowned museums, art galleries and some of the most mouth-watering offerings of Chinese cuisine in the country. Here are ten places you have to see on a visit to the capital.
1. The Forbidden City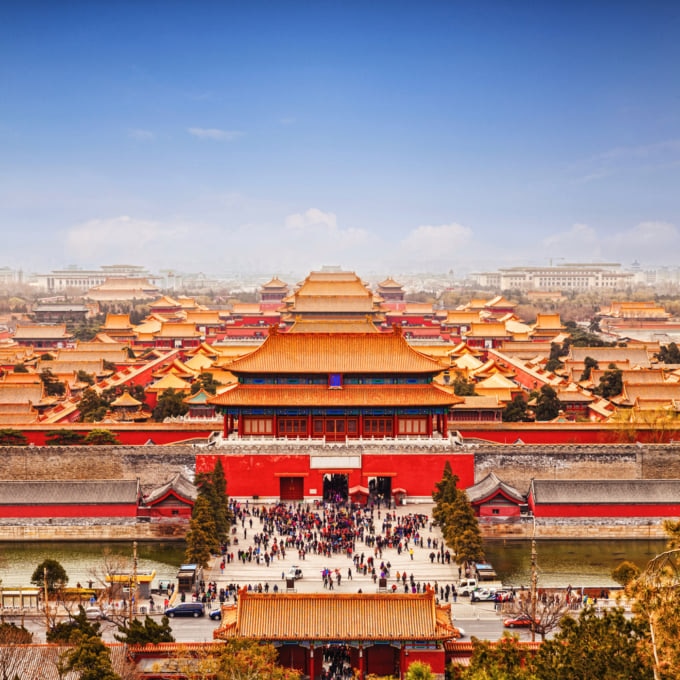 Photo by travellight/Wikipedia
One of Beijing's most impressive attractions, the Forbidden City was once the center of the ancient city and used as the imperial palace throughout several Chinese dynasties. Ordinary people were not allowed to enter the vast palace grounds without permission of the Emperor, hence it became known as the forbidden city. As the world's largest imperial palace, the grounds and architecture really are something to behold, make sure to head to Jingshan Hill for a picture-perfect view over the palace.

Name:The Forbidden City
Address:4 Jingshan Front St, Dongcheng Qu, Beijing
2. Mutianyu Great Wall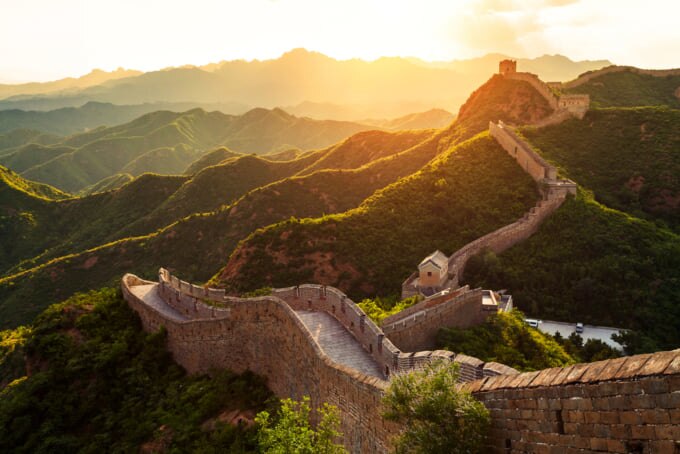 No visit to Beijing is complete without checking out the spectacular Great Wall of China, the collective masterpiece of China's dynasties stretching for over 21,000 kilometers across the country. The closest section of the wall, Badaling is generally crowded all throughout the year and almost unbearably during Chinese holidays. Instead we'd recommend travelling a little further to Mutianyu, another section close to the city which has been renovated recently. If you want to make a full day out of it, consider hiking from Jiankou to Mutianyu which takes about five hours. The section at Jiankou has not been renovated and offers a more rustic unaltered appearence of the wall.
Name:Mutianyu Great Wall
Address:Huairou, China
Official website URL:http://www.mutianyugreatwall.com/en/home
3. Fragrant Hill Park
A vast imperial garden to the west of the city, Fragrant Hills Park is rich in both history and nature, being first developed in the 12th century during the Jin Dynasty. The area was further developed throughout several dynasties, most notably during the reign of Emperor Qianlong, when numerous new buildings and gardens were constructed.
4. Summer Palace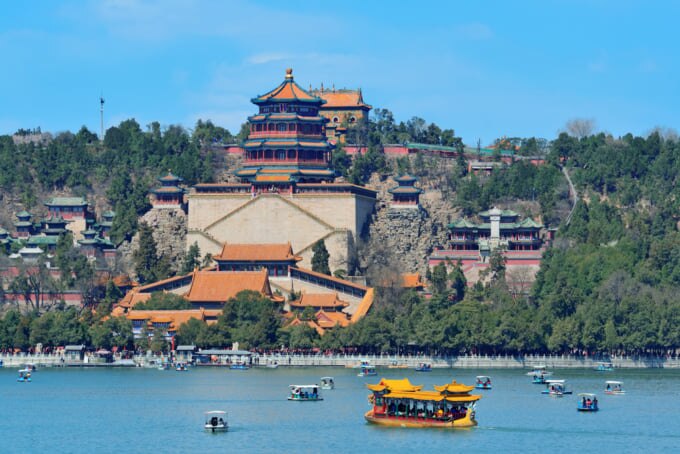 Photo by Songquan Deng/Wikipedia
The Summer Palace, the ancient imperial garden of Beijing, is located in the western suburbs of Beijing and spans a vast area of lakes, greenery and imperial structures. The area is known particularly for its picturesque landscape of Longevity Hill with Kunming Lake in the foreground. The tower on the hill is a colorful stunning representation of traditional Chinese architecture.
5. Yuanmingyuan Imperial Garden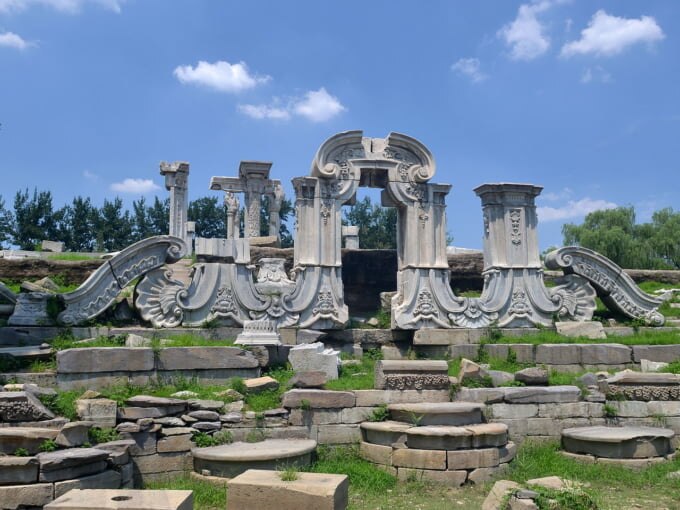 Also known as the Old Summer Palace, this once mighty complex of gardens and palaces was often referred to as the pinnacle of Chinese imperial gardens until it was destroyed by French and British troops during the Second Opium War. The grounds were so large in fact that it took 4000 troops almost three days of burning and destruction to completely destroy it. All that's mostly left now is ruins of the once grand palaces, however it's still well worth a visit to see the gardens and ruins of a bygone era.
6. Temple of Heaven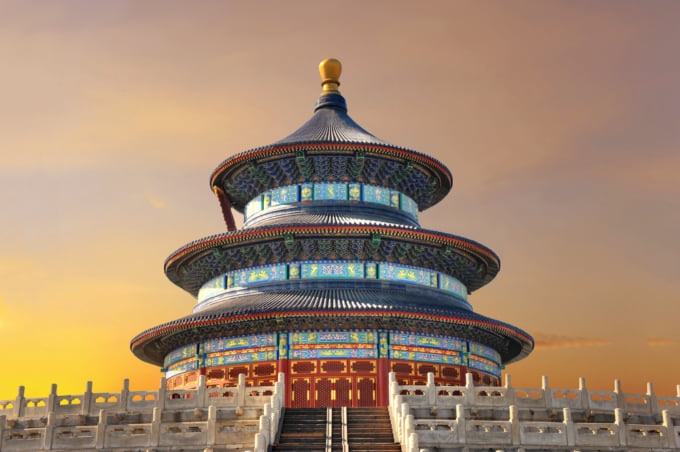 Photo by Hung Chung Chih/Shutterstock
This impressive masterpiece of Chinese architecture was built in 1420 at the same time as the Forbidden City. The centerpiece of the complex, the Hall of Prayer for Good Harvests was used by emperors throughout the Ming and Qing dynasties to pray for a good harvest, offering various items like silk and jade and even sacrificial animals to please them.
Name:Temple of Heaven
Address:1 Tiantan E Rd, Dongcheng Qu, Beijing
7. Quanjude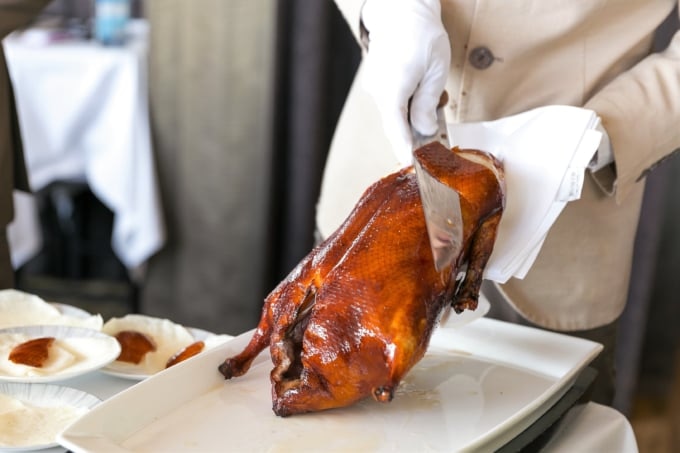 Photo by City Foodsters/Wikipedia
To visit Beijing and not sample the world-renowned Peking roast duck would be sacrilege, having hundreds of years of history in China and often served as a main dish on imperial court menus. One of the oldest establishments to sample this delight is Quanjude, which opened its doors in 1864 and quickly rose to fame. While those who know Beijing well often have their own preferred eatery, Quanjude is a solid staple with a long history and well worth a visit for anyone visiting the city.
Name:Quanjude
Address:32 Qianmen Dajie, Beijing
8. National Stadium
Known colloquially as the 'Birds Nest', the National Stadium was built as the main arena used for the 2008 Summer Olympic Games. The incredible bird's-nest-style design comes from a multitude of steel beams used in order to blend in with and hide the supports for the retractable roof. The unique design was apparently inspired by cracked or crazed Chinese ceramics.
Name:National Stadium
Address:1 National Stadium S Rd, Chaoyang Qu, Beijing
9. 798 Art District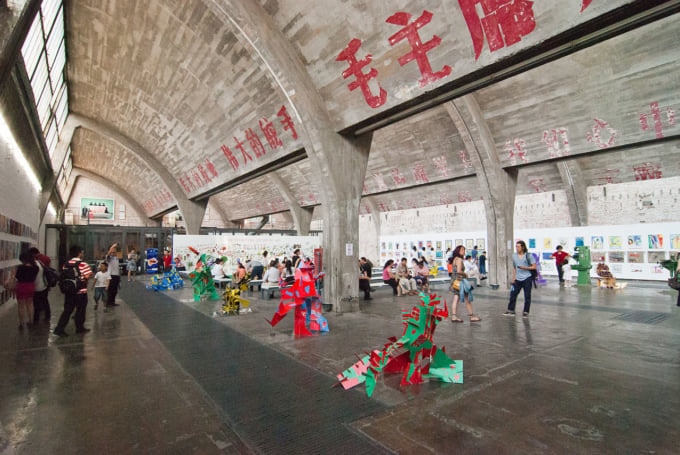 In the site of an old military factory built during the era of Mao Zedong, 798 Art Zone features a range of popular contemporary Chinese art exhibitions from various famous and upcoming artists. You'll also see various Maoist propaganda slogans dotted around the factories reminding visitors of the buildings past.
Name:798 Art District
Address:2 Jiuxianqiao Rd, Chaoyang Qu, Beijing
Website: http://www.798district.com/
10. National Museum of China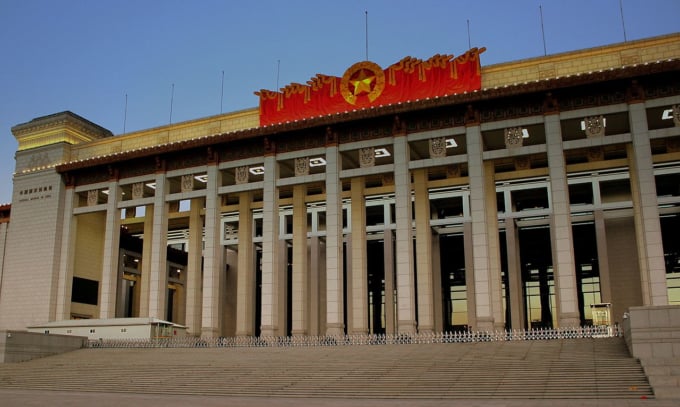 Photo by calflier001/Wikipedia
Adjacent to the notorious Tiananmen Square, the National Museum of China hosts a huge range of artifacts throughout China's long history with a size of over 1.3 million items in its collection. Some of its most famous displays include the Shang Dynasty's Simuwu Ding, the largest piece of bronze work found in the world and remnants of the Yuanmou Man dating back to 1.7 million years ago.
Name:National Museum of China
Address:16 E Chang'an Ave, Dongcheng Qu, Beijing
Website:chnmuseum.cn
Conclusion
Apart from the stunning traditional architecture and palace buildings, Beijing is well-known in China for hosting some of the best restaurants in the country. Not only for Peking duck but also for a range of regional Chinese cuisines such as Sichuan, Dongbei and Inner Mongolian food. Be sure to sample as much of the local fare as you can when you visit this gastronomic capital.