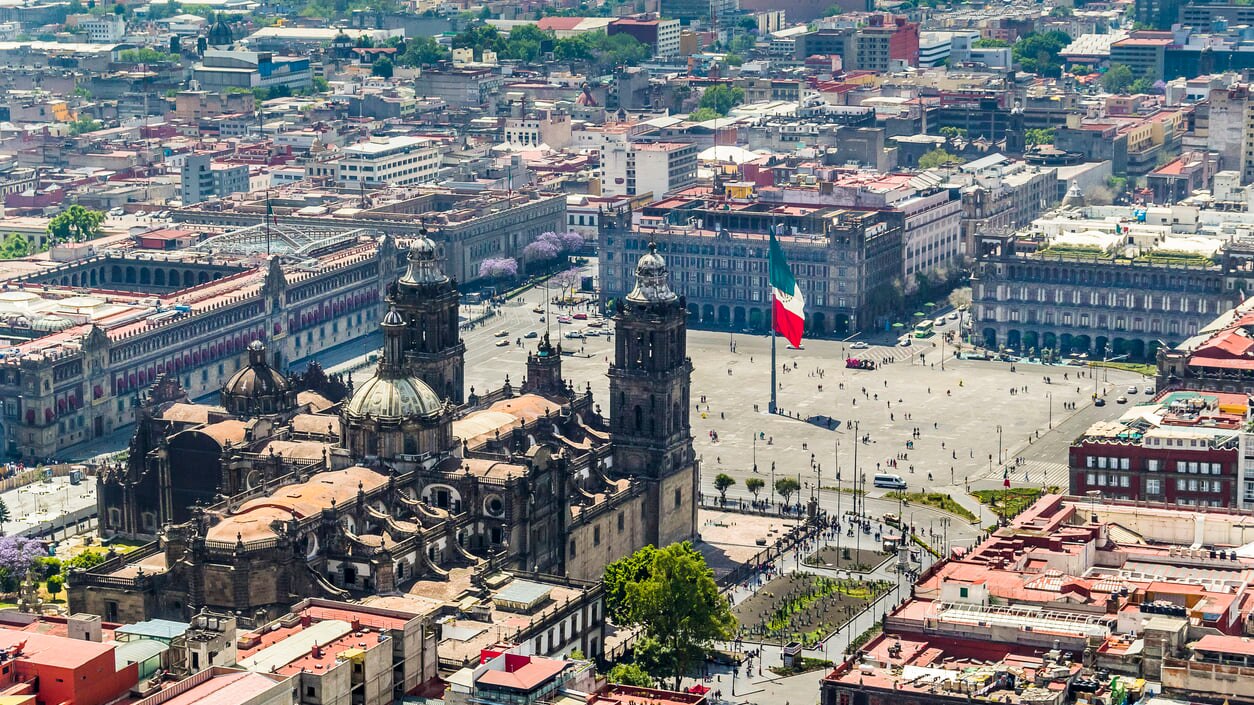 Mexico: Adventure, Mouth-watering Cuisine, and Gorgeous Beaches
The powerhouse of Central America and neighbor to the United States, Mexico is well-known as the ancient home of the Mayan and Aztec civilizations, yet offers so much more than just its historic sites. The country is full of breathtaking landscapes, vast deserts and home to one of the most-loved cuisines in the world. A trip to Mexico is not complete without checking out some of these incredible locations.
table of contents
[x] close
Mexico: Adventure, Mouth-watering Cuisine, and Gorgeous Beaches
1. Chichen Itza (Yucatan)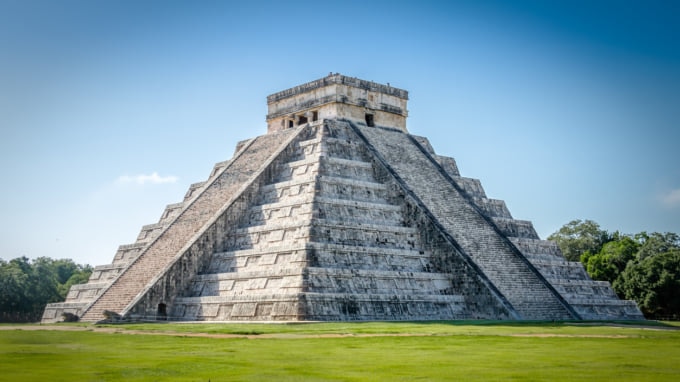 One of the world's most incredible historic sites, this ancient temple complex, contains numerous buildings and structures dating back to the Maya civilization which populated much of Mexico thousands of years ago. The surrounding area is also home to tropical forests with a range of different wildlife such as monkeys and toucans.

Name:Chichen Itza
Address:Yucatan, Mexico
URL:http://www.chichenitza.com
2. Temples of Uxmal (Uxmal)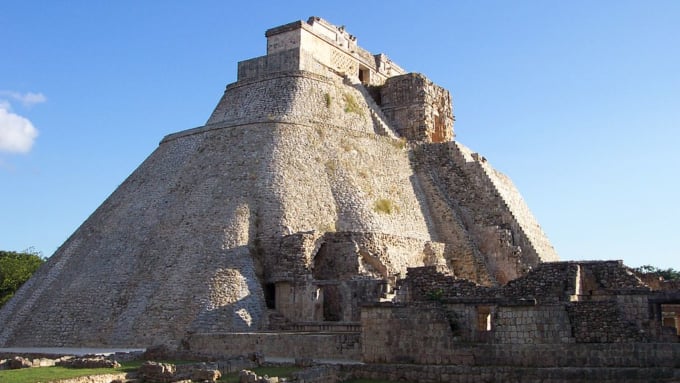 Photo by commons.wikimedia.org
Another must-see archaeological site is the Temples of Uxmal, once a major city for the Mayan people around 500 AD. Still standing today are a number of tomb-like Mayan temples, many of which are a great example of Mayan architecture. While tourists tend to flock to the nearby Chichen Itza, Uxmal often sees less people visiting, perfect for those who want to escape the crowds.
Name:Temples of Uxmal
Address:Highway 261, Uxmal, Mexico
URL:http://whc.unesco.org/en/list/791/
3. Sian Kaan (Quintana Roo)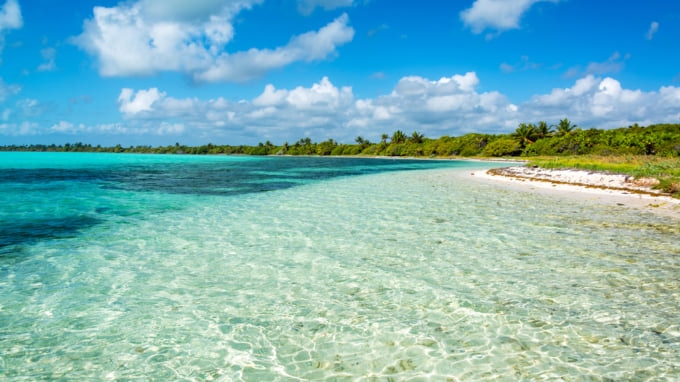 Photo by Jess Kraft/shutterstock
A beautiful nature reserve in the south of the country, Sian Kaan boasts of pristine pools of crystal clear water with plenty of activities such as fishing, snorkeling and exploring the numerous Mayan ruins. Along with its picturesque scenery, the area hosts a huge variety of wildlife and flora along with marine creatures.
Name:Sian Kaan
Address:Felipe Carrillo Puerto, Quintana Roo, Mexico
URL:http://www.visitsiankaan.com
4. Xel-Ha (Puerto Juarez)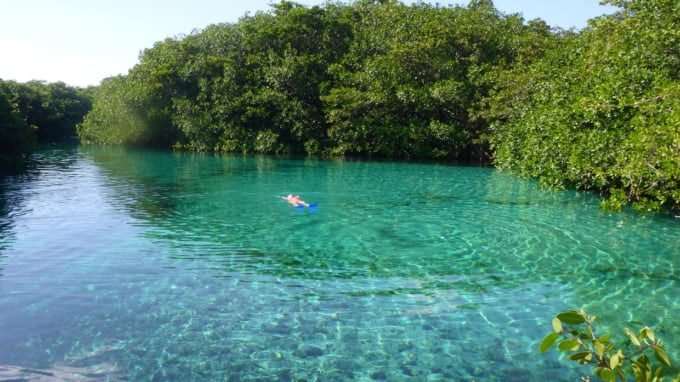 When looking for unique and fun activities while in Mexico, Xel-Ha Park has all that it takes to satisfy both children and adults. This theme park with focus on ecotourism is located is the Solidaridad municipality on the Caribbean coast of Mexico. Xel-Ha is a great place to stop and enjoy after active sightseeing around Yucatan Peninsula. What makes the park so unique is the natural aquarium created by an inlet and the turtle reserve which is among the largest in Mexico. Underwater sightseeing as well as snorkeling and swimming are among the most fun activities in this unique attraction park.
Name:Xel-Ha Park
Address:Carretera Chetumal Puerto Juárez Km 240, locales 1 & 2, módulo B, 77780 Q.R., Mexico
URL:http://www.xelha.com
5. Zona Arqueologica Teotihuacan (San Juan Teotihuacan de Arista)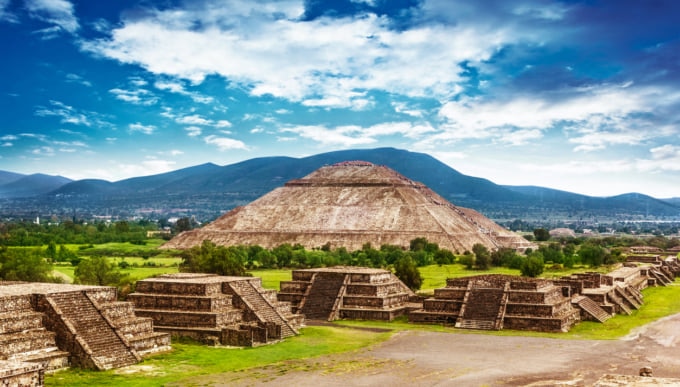 Located only about forty kilometers north of Mexico City, Teotihuacan used to be a large city of a Mesoamerican civilization in the pre-Columbian era. Teotihuacan boasts of beautifully preserved Mesoamerican pyramids as well as impressive murals and original artifacts dotted around the area. Make sure to check out the two famous structures in Teotihuacán, the Pyramid of the Moon and the Pyramid of the Sun.
Name:Teotihuacán
Address:Ecatepec Pirámides Km. 22 600, 55800 San Juan Teotihuacan de Arista, Méx, Mexico
URL:http://www.teotihuacan.inah.gob.mx
6. Gran Desierto de Altar (Puerto Peñasco)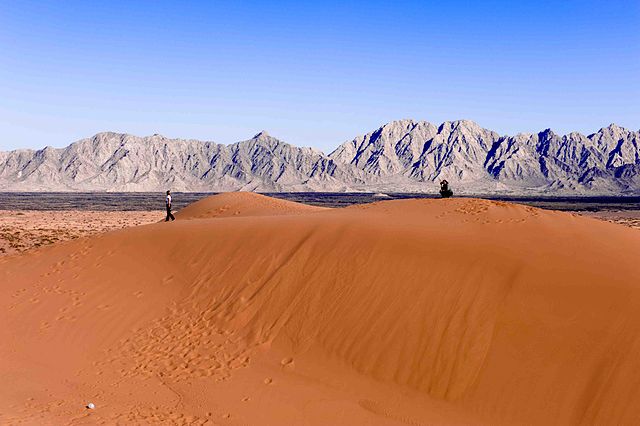 Photo by commons.wikimedia.org
A beautiful desert in northwestern Mexico, Gran Desierto de Altar is situated in the State of Sonora, on the border of Mexico and the United States of America. Home to the picturesque Pinacate Peaks, an area of active volcanoes and sandy dunes which climb to as high as two hundred meters, the area is also known for its diverse wildlife that roam the mountains and valleys. Hiking, sand-boarding and camping are among some of the most preferred activities in this stunning part of Mexico.
Name:Gran Desierto de Altar
Address:Carretera Sonoyta-Puerto Peñasco Km. 52, Ejido Los Norteños, 83550 Puerto Peñasco, Son., Mexco
URL:http://elpinacate.conanp.gob.mx/
7. Gran Cenote (Quintana Roo)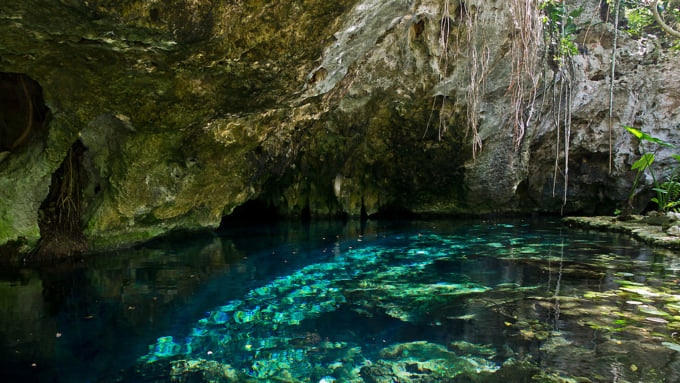 Photo by commons.wikimedia.org
While looking for the hidden natural beauty on offer around the country, Gran Cenote is a great place to explore. Gran Cenote is situated on the Riviera Maya, and provides the perfect environment for underwater sightseeing, in the form of snorkeling or diving, as well as swimming in the pristine waters.

As the name suggests, this is one of the largest cenotes in Mexico, however its considerable size is due to several cenotes connected together by walkways. Thanks to the cleanliness of the water here, visitors can enjoy spotting marine life without even swimming or snorkeling. Two days are recommended to get the best out of this stunning natural wonder of Mexico.

Name:Gran Cenote
Address:Tulum, Quintana Roo, Mexico
URL:http://www.grancenote.com
8. Rio Secreto (Puerto Juárez)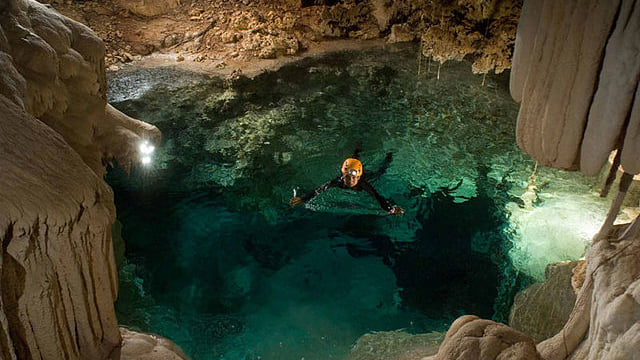 Photo by commons.wikimedia.org
Sightseeing in Mexico's Yucatan Peninsula can prove to be truly rewarding only after one has visited the Rio Secreto, or the Secret River. The Secret River, flowing through a cave system that has long sunk, creates a cenote which is twelve kilometers long. Sightseeing and exploring the beauty of this cenote which is covered by stalactites and stalagmites, is possible while walking or floating.

Rio Secreto is also one of the most interesting sites for diving and snorkeling in all of Mexico, offering plenty of adventure while sightseeing at any of the fifteen entrances to the cave system.

Name:Rio Secreto
Address:Km. 283.5, Puerto Juárez, Carretera Federal Libre Chetumal, Ejido Sur, 77712 Playa del Carmen, QROO, Mexico
URL:http://www.riosecreto.com
9. Grutas Tolantongo (Hidalgo)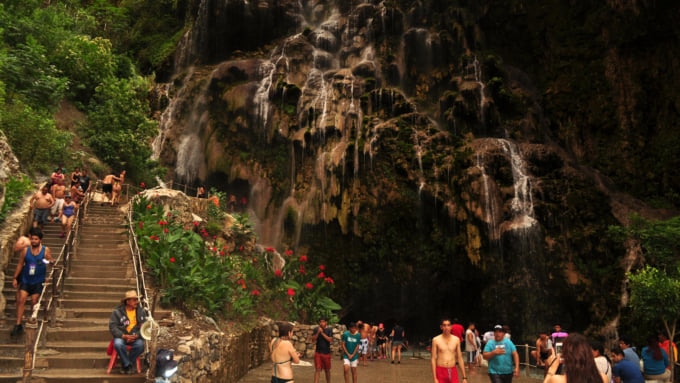 Grutas Tolantongo are a collection of beautiful karst caves created by the Tolantongo river. A tour around here will reveal the beauty of the rock formations in the two main caverns while most of the visitors will head for the relaxing pools with warm water to soak in afterwards. The scenic beauty of the area is so striking that some of the telenovelas (tv shows) produced by Mexico often feature the scenery here.

Name:Grutas Tolantongo
Address: San Cristobal, 42370 Cardonal, Hidalgo, Mexico
URL:http://www.grutastolantongo.com.mx/
10. Plaza de Torros (Mexico City)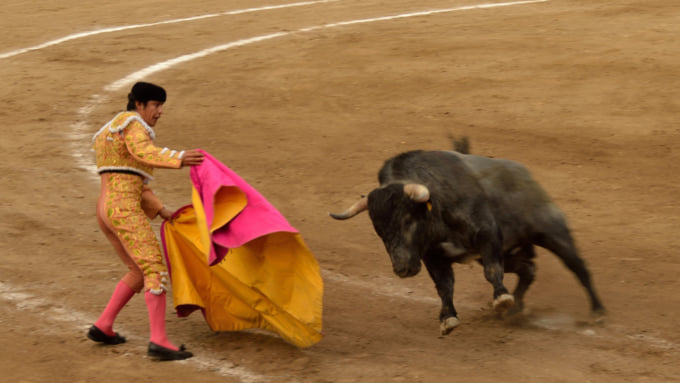 Plaza de Toros is the main bullring of Mexico City and as such is an unmissable destination when visiting the capital. Besides bullfights, visitors can attend a music or artistic performance here as well, the stadium can seat about 50,000 people at its full capacity.

Name:Plaza de Toros
Address:Cd de los Deportes, 03710 Ciudad de México, CDMX, Mexico

Conclusion
Mexico offers a number of destinations perfect for a holiday throughout the year with its warm, comfortable climate and numerous resorts perfect for families. Renowned around the world for its street food and vibrant cuisine, Mexico is the perfect place to start getting to know Central and Latin American culture.