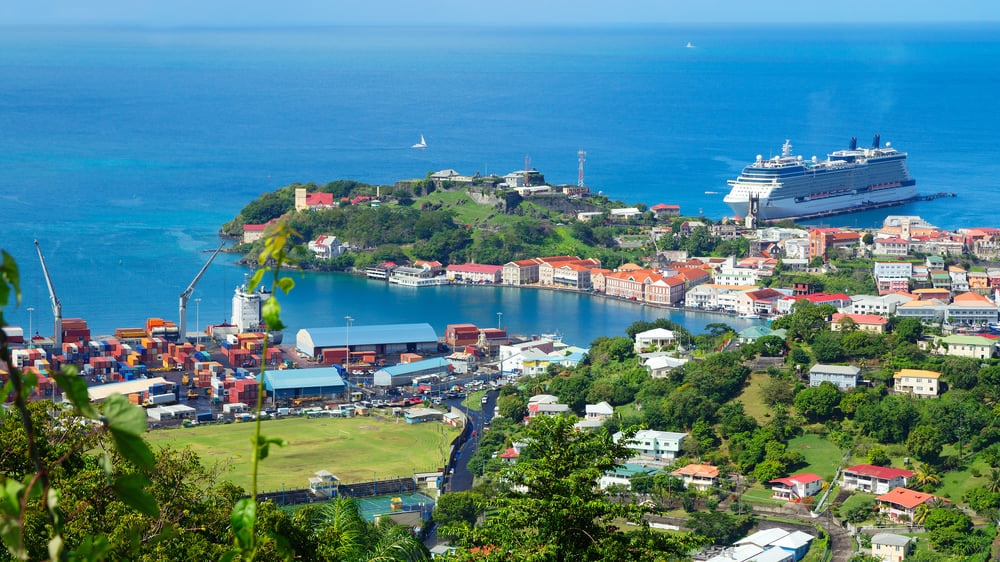 Photo by Galina Savina/shutterstock
Grenada: Caribbean Spice Island, Famous for Its Vibrant Coastal Towns and Perfect Sandy Beaches
Grenada is an island found in in the Caribbean, or West Indies, widely known for its spices, giving it its common nickname as the Spice Isle. Grenada is a significant source of cloves, cinnamon, and ginger, among others. The island is also a home to several tourist attractions perfect for taking a holiday. Here are some of the best attractions in Grenada for sightseeing.
table of contents
[x] close
Grenada: Caribbean Spice Island, Famous for Its Vibrant Coastal Towns and Perfect Sandy Beaches
1. Grand Anse Beach (St. George)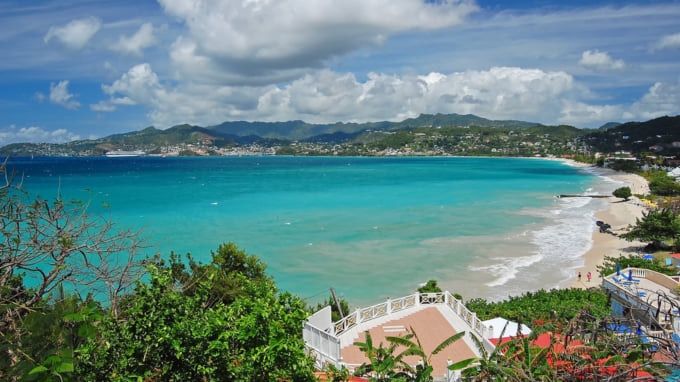 Photo by Pawel Kazmierczak/shutterstock
Situated at Grand Anse in St. George, Grenada, Grand Anser Beach features a stretch of fine white sand which visitors can enjoy. Aside from sightseeing, tourists can take a dip in its crystal blue waters. The beach spans three kilometers along the southwest coastline of Grenada. Aside from sightseeing and swimming on it world famous beach, tourists and locals may also enjoy several amenities found near Grand Anse Beach. These include hotels, restaurants, water sports specialists, and much more. Grande Anse Beach ensures it visitors of a calm and relaxing beach which they will crave.
Name:Grand Anse Beach
Address:St. George, Grenada
Related Site:http://www.puregrenada.com/explore/attractions/beaches/grand-anse-beach/#.Wl110qhl8dV
2. Underwater Sculptures (St. George)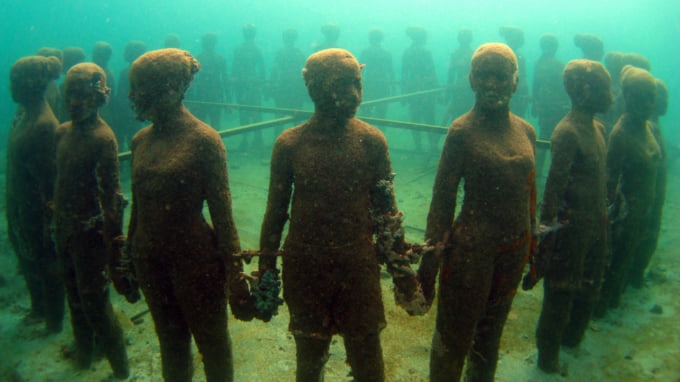 Photo by R Gombarik/shutterstock
The Underwater Sculpture Park is most probably one of the most famous places in Grenada to go sightseeing. It features an underwater gallery of sculptures found at the Molinere Beauséjour Marine Protected Area. These sculptures, which may be accessed by snorkeling under the sea, speak of the culture and history of Grenada. Such sculptures are made from various media, but the majority of them are built from simple substrates including rebar and concrete. These sculptures also serve as artificial reefs, attracting an array of marine species.
Name:Underwater Sculptures
Address:12°05'00.3"N 61°45'48., 2nd Ave, The Lime, Grenada
Related Site:http://www.grenadaunderwatersculpture.com/
3. Belmont Estate (Belmont)
When you are sightseeing in Belmont, Grenada, you should stop by the Belmont Estate. This place is ideal for those who are into chocolates because the production and process of making chocolates are done on this area. The interactive tour is helmed by a tour guide who will also provide salient information about several spices found in Grenada. Food served in Belmont Estate are scrumptious, and their hot chocolate is delicious. The tour around the estate usually lasts around 30 to 45 minutes long.
Name:Belmont Estate
Address:St Patrick, Belmont, Grenada
Related Site:http://www.belmontestate.net/
4. Seven Sisters Falls
The Seven Sisters Falls is another spot for sightseeing when in Grenada. Found within the Grand Etang National Park, Grenada, the Seven Sisters Falls provide its visitors with a stunning view of waterfalls. To reach the falls, one can join a scheduled tour to the place. You can hike for about 45 minutes to find this hidden paradise in Grenada. Hiking may not be easy, but it will most surely not take most of your energy. If you plan to take a dip in the waters, always bring extra clothes with you.
Name:Seven Sisters Falls
Address:St Margaret, St Andrews, Grenada
5. Fort George (St. George)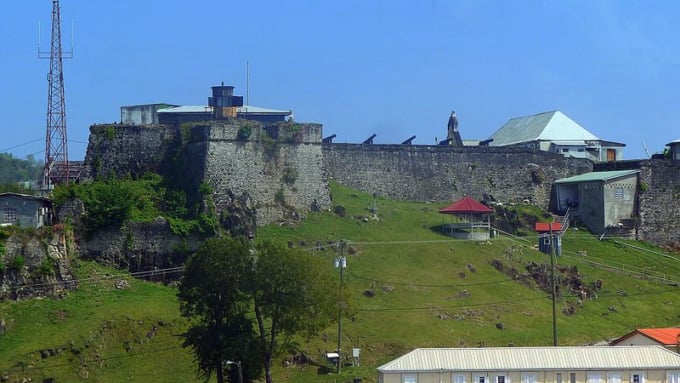 Photo by commons.wikimedia.org
Fort George is one of the main sites for sightseeing in Grenada. It is located on a promontory to the west of the harbor. The French constructed Fort George in 1705. Filled with some cannons, Fort George remains to be a living piece of history in Grenada. It also gives an excellent view of the Bay and the town of St. George. Going to the fort may require a bit of climbing, but everything will be worth it when you are at the place.
Name:Fort George
Address:Grand Etang Road, St George's, Grenada
6. Carenage (St. George)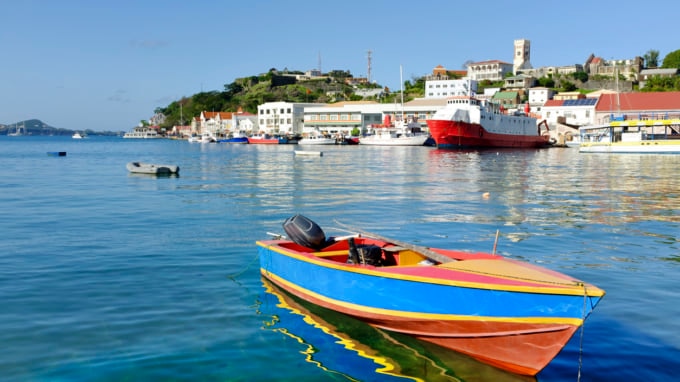 Situated in St. George's, Grenada, Carenage is an excellent place for strolling and sightseeing along the edge of the water. You may witness several fishing boats and bustle of supplies while sightseeing on this scenic inlet. The harbor has other amenities including a restaurant with a remarkable deck. In here, you do not only get to taste local cuisine from Grenada, but you will also witness distant yachts and boats across the water. Below the deck, you may also see the clear waters of the ocean.
Name:Carenage
Address:St. George's, Grenada
7. Palm Tree Gardens Botanical Garden (St. David)
Palm Tree Gardens Botanical Garden is set across two acres of groomed land located at St. David's, overlooking the beautiful southeast coast of Grenada. The botanical garden is home to over 25 different species of palm trees. Sightseeing around the garden will also allow visitors to see several attractions including lily ponds, a distinct greenhouse conversion, and an exotic display of flora and fauna, among others. Lawrence Lambert, a gardener and a landscaper, may tour you around the garden. The botanical garden is open from Mondays to Saturdays.
Name:Palm Tree Gardens Botanical Garden
Address:Red Gate, Grenada
8. Concord Falls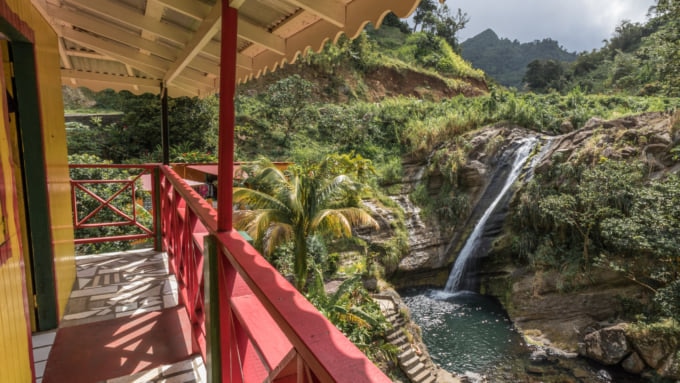 The Concord Falls is one of the few picturesque falls to visit when sightseeing in Grenada. The water from the falls goes along the Concord River. The lowers among the falls can be viewed by going to the end of the Concord Mountain Road. Such falls are found in a privately owned area, so a small amount is charged before you can go sightseeing on the falls. To reach the upper falls, one must hike a trail of about half a mile. It is recommended that you hike with a buddy when going to the falls.
Name:Concord Falls
Address:Grenada Island, Grenada
9. Fort Frederick (St. George)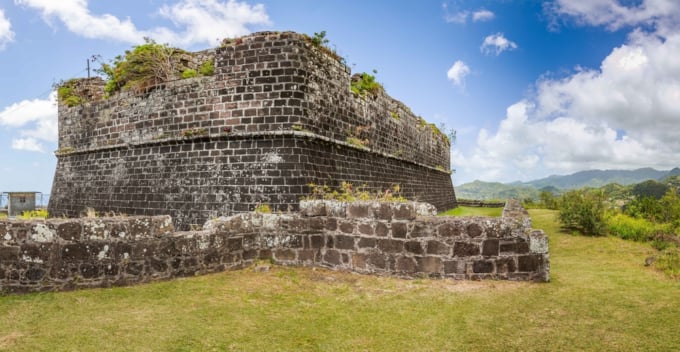 Photo by Paulo Miguel Costa/shutterstock
Fort Frederick offers those who are sightseeing in Grenada piece of history. Build by the French to secure their position in 1779, Fort Frederick has become one of the most famous attractions for sightseeing when you are in Grenada. It offers a world-class view of Grenada wherever you look. Furthermore, you will also get to immerse yourself in the local history of the place. Fort Frederick is easy to access. It will only take you about two kilometers from the center of St. George's.
Name:Fort Frederick
Address:Richmond Hill, Grenada
10. Grand Etang Lake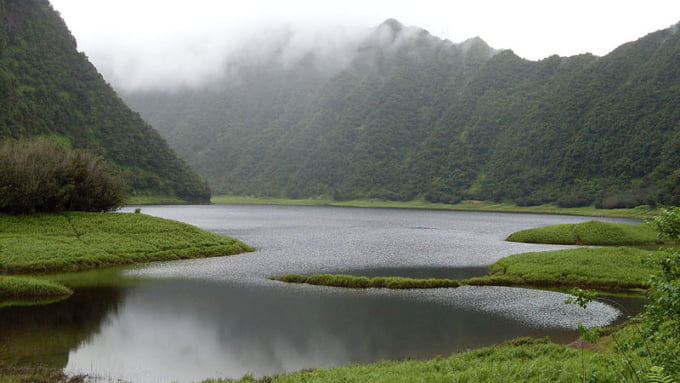 Photo by commons.wikimedia.org
Grand Etang Lake is a lake found in a crater in an extinct volcano. It is located Grand Etang National Park, Grenada on the island of Grenada. The park where Grand Etang Lake can be found has unique eco-zones because of its varied elevation. Grand Etang Lake is characterized by its azure blue waters locked around a tropical jungle. Several organisms including birds, lizards, and a variety of orchids may be found when sightseeing around the lake. From the lake, one can see Mount Qua Qua.
Name:Grand Etang Lake
Address:Grand Etang, St Andrews, Grenada
◎Closing
Exploring Grenada will allow you to witness several beautiful natural and historical attractions which you can enjoy visiting. Sightseeing on such attractions in Grenada will leave you with a distinct experience that you will carry on for the rest of your life.