Kosovo:Europe's Newest Tourist Craze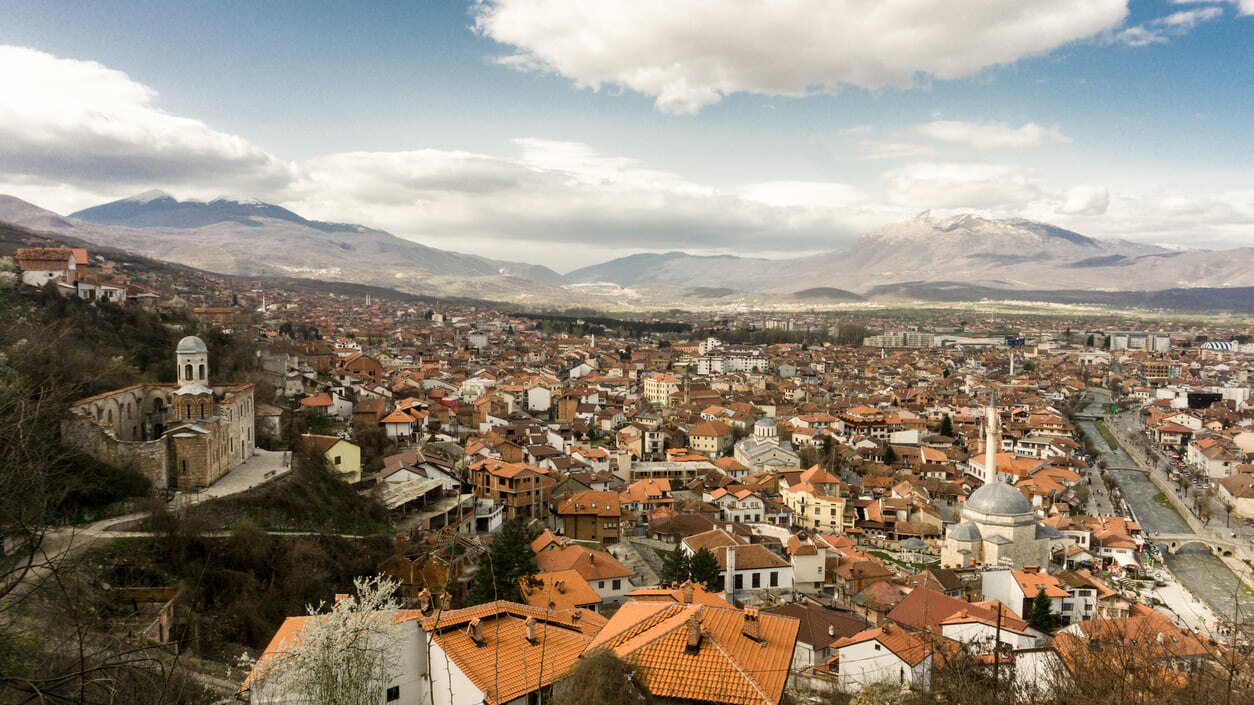 [x] close
Kosovo:Europe's Newest Tourist Craze:table of contents
Kosovo stands as Europe's newest country. It is situated at the heart of the Balkans with friendly people, serbian monasteries, Incredible hiking sights among other amazing things.Kosovo itself is a small country and may not scream as a tourist destination but Kosovo is visioned as an upcoming craze. These are some of the amazing sightseeing places to look out for when planning your Kosovo trip.
1. Kalaja Fortress (Prizren)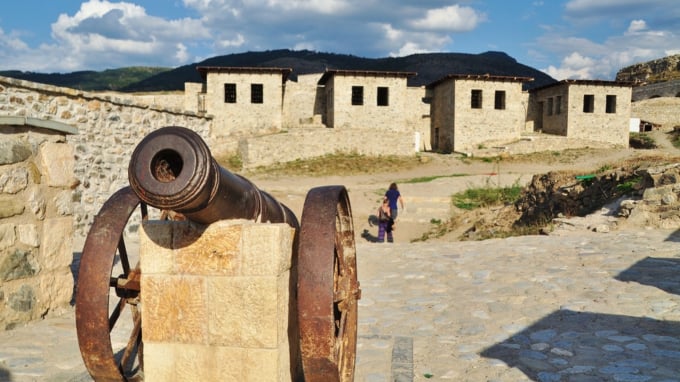 Photo by O.Jay Photography/shutterstock
The Kalaja Fortress in Kosovo was built to guard its approaches. The fortress is large with canons and chambers. You can get some detailed description about Kalaja Fortress through signboards around the fortress.The top of the fortress offers some panoramic views of Prizren and its surrounding and is very beautiful during sunset.Aside from the breathtaking views, there is a beautiful amphitheater inside that acts as a wonderful venue for concerts.

There are cafes along the way where one can enjoy beverages before sunset.There are no entry charges to the fortress making it a must see location if you are traveling on a budget. Another thing to note is that the fortress closes at 9pm. Getting to the fortress from the old city center is a 20 minutes easy climb. Since the ascent is a little steep, one should mind their step.
Name:Kalaja Fortress
Address:Kalaja, Prizren, Kosovo
2. Ethnographic Museum (Pristina)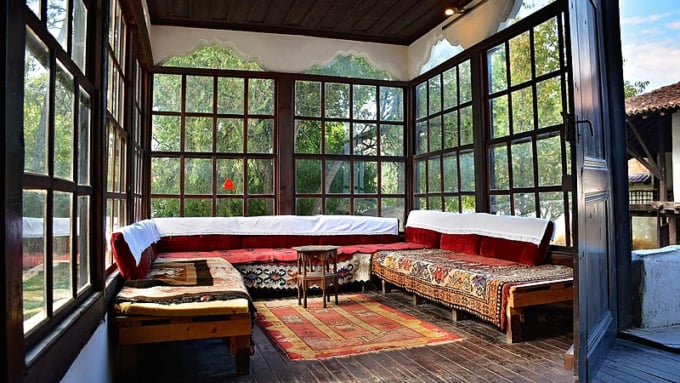 Photo by commons.wikimedia.org
The Ethnographic Museum in kosovo is an interesting sightseeing monument.As a museum, it offers a fantastic legacy and insight into Kosovian history.The museum is composed of two houses from the eighteenth century. The copper work and wood carvings within the houses architecture depict Turkish houses from the days of Ottoman empire rule. A major part of the collection that can be found in Ethnographic Museum is clothing, one is also able to see how the wealthy lived. A knowledgeable tour guide with fluent English is available at your disposal.

Sightseeing the museum is absolutely free but one is expected to make a small donation to the tour guide at the end.
Name:Ethnographic Museum
Address:Rr. Iliaz Agushi, Pristina 10000, Kosovo
3. Germia Park (Pristina)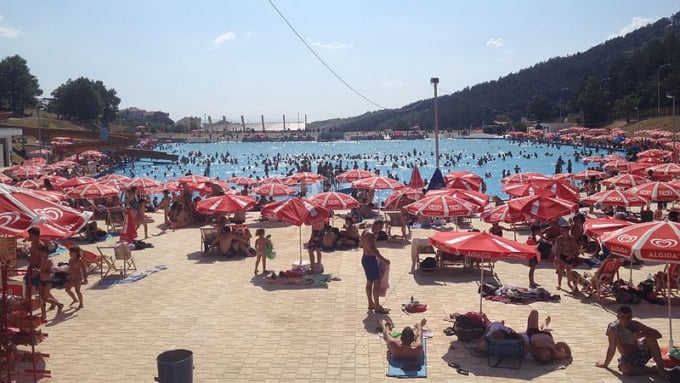 Photo by commons.wikimedia.org
The Germia Parka is a family park located in a place called Prishtina in Kosovo.The park is a serene environment with fresh air offering various sightseeing activities. There is a 20 kilometer trail where one can hike or bike uphill or downhill. Bikes for rent are available at around one euro per hour.

Other famous tourist activities include swimming in the large outdoor pool which is a common family activity or getting sucked into the well-preserved nature.If you get hungry, there are in-park restaurants where you can sample a macchiato or taste some traditional foods in Kosovo.

Name:Germia Park
Address:Dr. Shpëtim Robaj, Prishtinë, Kosovo
4. Visoki Decani Monastery (the Prokletije Mountains)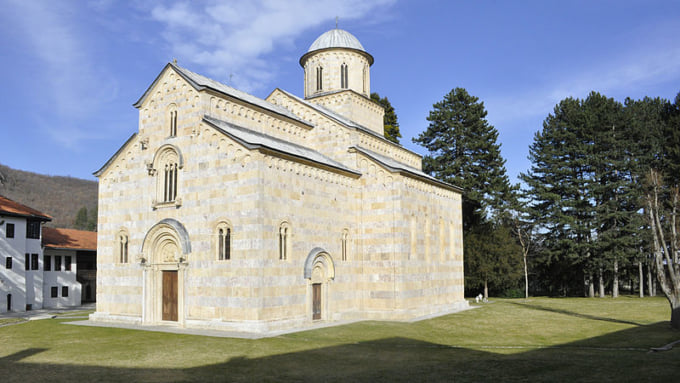 Photo by commons.wikimedia.org
The Visoki Decani Monastery is a strikingly beautiful Nemanjic dinasty serbian orthodox church in Kosovo. The monastery was built in the 14th century and is considered to be a masterpiece of franciscan Father Vito. Its interiors including the frescoes that are in good shape have been able to survive some major calamities including wars and earthquake, making it a miracle itself.

A 20 minutes walk is what you will endure to get to the monastery as all the buses stop at the roundabout at Decani.Upon entry, you will be required to show some identification as a check is in place and backpacks handed over. Taking photos is prohibited but you may be allowed to take some outside rather than inside.If you wish to carry some memories, there is a gift shop that offers a nice guidebook that includes the many frescoes and one of St. Stefan's body. You will get an opportunity to get up close to the monks and a student is available to explain every element and symbols of the frescoes in detail.
Name:Visoki Decani Monastery
Address:Rruga Sali Ceku | the Prokletije Mountains, 51000, Kosovo
Related Site:http://www.kosovo.net/edecani.html
5. Gracanica Monastery (Gracanica)
The Gracanica Monastery situated in Gracanica, Kosovo, is considered a UNESCO World Heritage Site.It serves as a spiritual, cultural, national and political center.

The monastery is about 10km from Pristina the capital of Kosovo, hence not worth missing out on.Entrance to the monastery is free and no prior bookings are needed. There is a path crossing wooden doors that leads to the monastery, since they expect visitors at all times, all you do is enter.Passports are to be handed over to soldiers guarding the gates and proper attire should be observed as a sign of respect. The men are expected to adhere to trousers and not shorts while the women to be fully covered both arms and legs.
Name:Gracanica Monastery
Address:Gračanica, Kosovo 10500
Related Site:https://kk.rks-gov.net/gracanice/
6. Sinan Pasha Mosque (Prizren)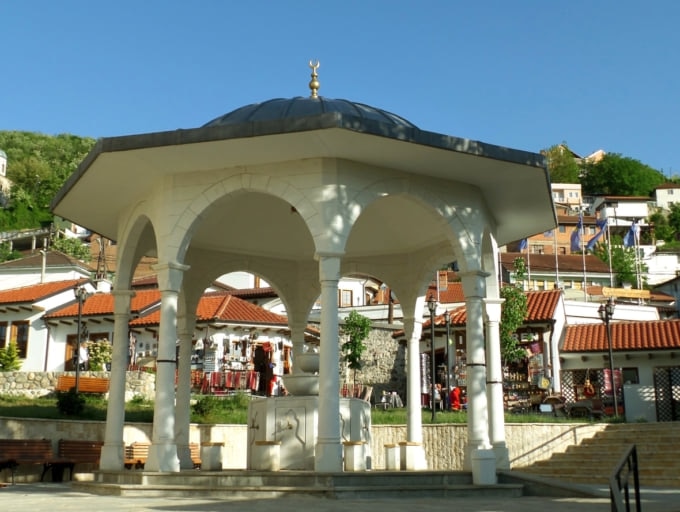 Sinan Pasha Mosque is an old Ottoman middle sized Mosque from about 1600 located in Prizen, Kosovo.The mosque has undergone several renovations to make it a worthy tourist attraction.The yard of the mosque is surrounded by many souvenir shops where one can find cool artifacts. There are cafes as well where you can enjoy some good tea. The atmosphere inside and outside is amazing surrounded by very friendly and welcoming people.

Entry to the mosque is free and can be visited at any time except during prayer time.There is no strict rule on dress code but it is courteous to observe some respect and cover yourself.
Name:Sinan Pasha Mosque
Address:Sheshi Shadervan, Prizren, Kosovo
7. Via Ferrata Ari (Pec)
The Via Ferrata Ari is an adventurous trail located in Kosovo. It gives one a good opportunity for mountain sightseeing and enjoying some extreme sports like ziplining. There is a visitors center where hiking equipment can be rented at about 5 euros per person and a guide can be hired too. It takes an average of 1 hour to get through the advanced trail. There is a picnic site situated at the top worth seeing so some light food and drink could come in handy for a scenic picnic.

Name:Via Ferrata Ari
Address:Pec, Kosovo
Related Site:http://bnadventure.com/
8. Patriarchate of Pec (Pec)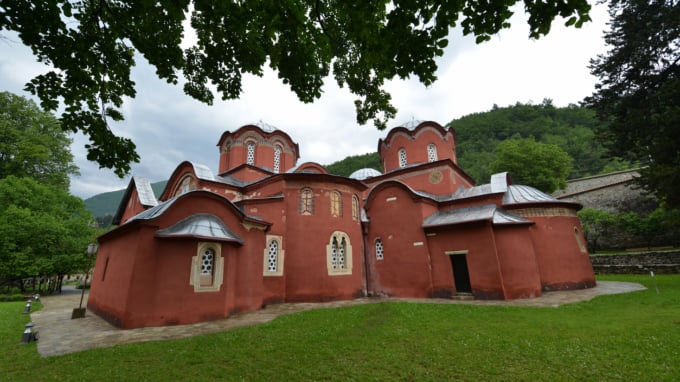 Patriarchate of Pec is one of the oldest Female Serbian Orthodox Church monasteries in Kosovo. It is a quiet place full of history and known for its devotion to God.

The inside of the church is decorated with beautiful ancient frescoes, some of the interesting architectural marvels is that the church still retains a lot of the original murals with all the detail and rich colouring. Within the courtyard of the monastry lays an ancient tree that was supposedly planted by St. Sava which one should look out for.

Audio guides are provided to aid the tour though it can be very detailed.Entrance is free and as many monasteries are but photography is prohibited inside the building. Only photos outside are permitted.Female tourists are able to ask for blessings to sleep in the monastery and to participate in evening and/or morning prayers in the monastery churches. However, they may be required to call a couple of weeks prior to their visit.The male tourists are allowed to pay a visit but cannot stay overnight.

A small shop is located nearby where you can purchase local honey products and other items.
Name:Patriarchate of Pec (Pec)
Address:Pec, Kosovo
9. Rugova Mountains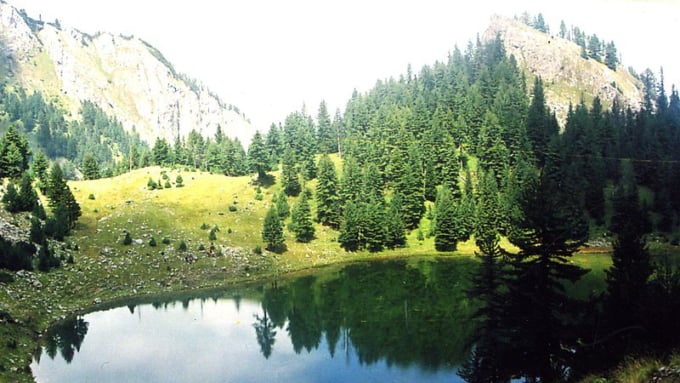 Photo by commons.wikimedia.org
Rugova mountains are a part of the famous Dinaric Alps located in Kosovo.The drive may be long and narrow but worth it especially if you get to go all the way to the tip to the beautiful ski village, Bogë.

Some travel guides scare off tourists from taking solo hikes by cautioning on the treacherous road.However, the road is very well marked and if you drive carefully you will have a smooth sail.It can take you about 3 and a half hours to hike to the summit of Hajla Peak where you are able to see some amazing views of the Reka e Allages village below.There are many beautiful waterfalls, restaurants that will keep you busy along the way.

Visiting the Rugova Mountains is ideal any day apart from Sundays as most locals are off duty on Sundays making it too crowded.The local villages and people are however super friendly and helpful.
Name:Rugova Mountains
Address:Pec, Kosovo
10. Sharr Mountains National Park (Prizren)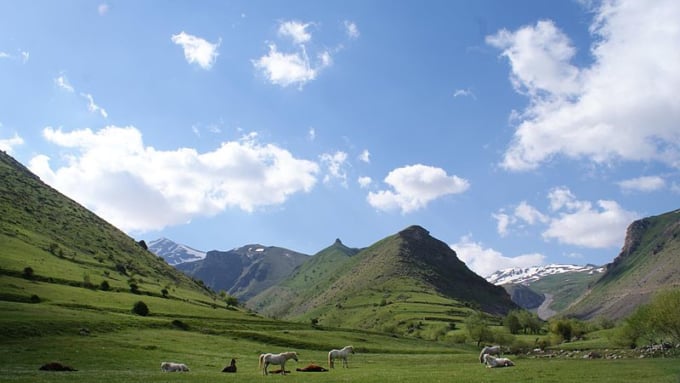 Photo by commons.wikimedia.org
Sharr Mountains National park is a mountain range found in the southeastern side of Kosova. They cover across 60 kilometers and consists of three main zones: Luboten and Brezovica, Prizren, and Opoja and Gora.

The mountains offer amazing sightseeing views all seasons. During autumn, the trees turn into different golden shades. In the winter, there is a ski area for people to ski. Summer is full of lush green plantation and people visit for the fresh air.There is even a doctor's recommendation for people with asthma.The grounds are still ideal for families that want to go for camping or picnic.The area also has lots of traditional restaurants within if one wishes to sample some local cuisine in Kosovo.
Name:Sharr Mountains National Park
Address:Zupa Valley, Prizren, Kosovo
Related Site:http://www.ammk-rks.net/?page=2,88
◎ Closing
From the countryside set up, to the friendly people, to the awesome history and great coffee, Kosovo is a great sightseeing place for the tourist looking for a less commercial destination and recollection.
There is no best season to visit Kosovo as each season offers its advantages depending on what activities you would like to indulge in during your stay.