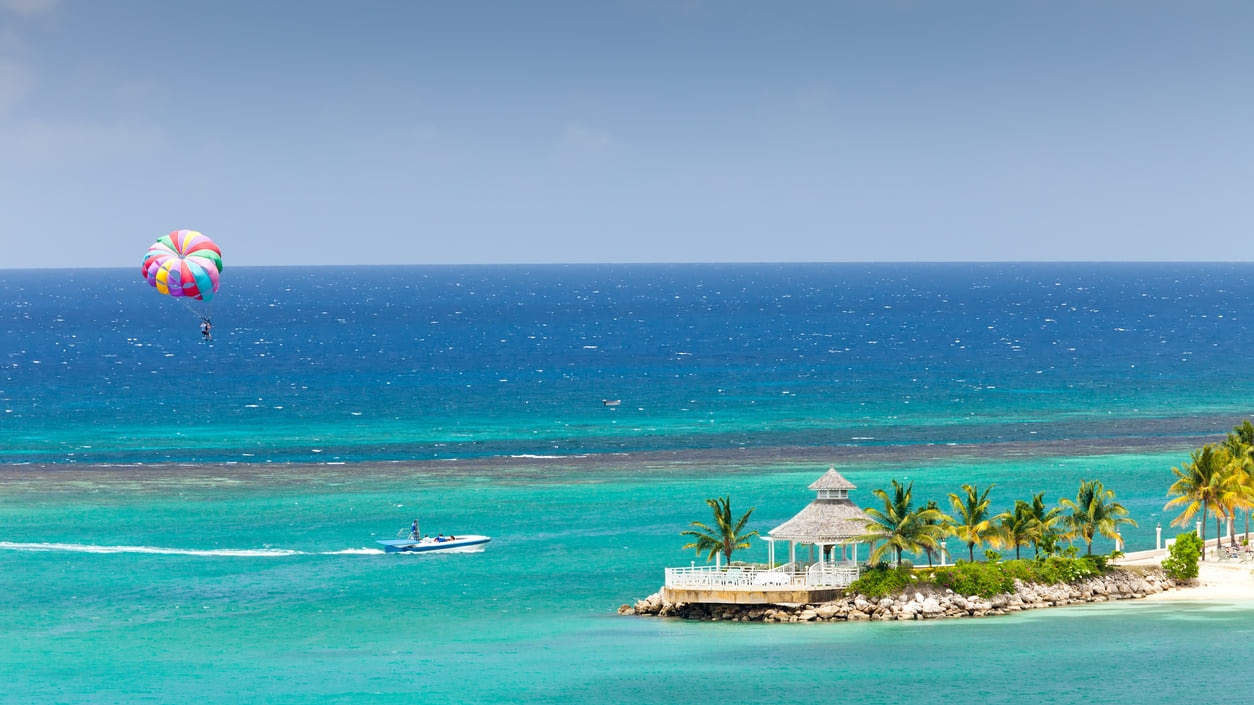 Jamaica: A Slice of Adventure and Paradise in the Caribbean
Jamaica is an island nation located at the heart of the idyllic Caribbean Sea. Although the country is quite small, mainly limited to the one island, there are a range of great things to do here. The country is also home to a rich scene of music, literature, culture and cuisine. Apart from the beautiful beaches and turquoise ocean the region is well-known for, the island is covered in greenery and jungle along with the picturesque Blue Mountains that run through the country.
table of contents
[x] close
Jamaica: A Slice of Adventure and Paradise in the Caribbean
1. Blue Hole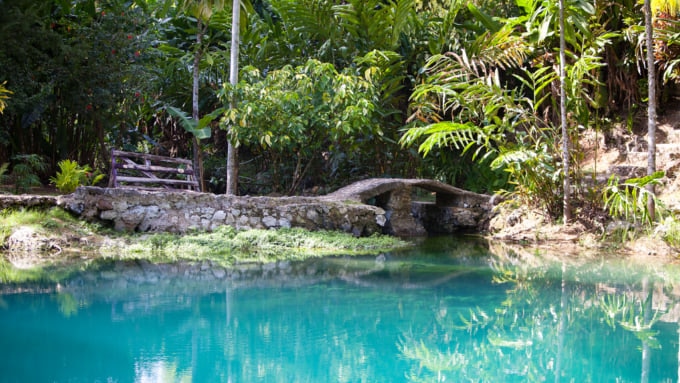 Known as the Irie Blue Hole or the Secret Falls, this incredible site is popular for its beautiful blue hue that comes from the minerals there. It's considered one of the most beautiful attractions and photogenic spots in Jamaica. Apart from the main part for the blue hole. there's also a section with a waterfall, and the surrounding natural environment is great for strolling around.
Name:Blue Hole
Address:Thatch Hill Rd, Ocho Rios, Jamaica
Related Site:https://www.coolblueholeochorios.com/
2. Seven Mile Beach
If you're looking to spend some time relaxing on the beach, there's nowhere better than Negril's Seven Mile Beach. It's a beautiful stretch of white sand and a tropical setting that the Caribbean is famous for. Apart from just relaxing and enjoying the crystal-clear waters, there are a number of water activities you can take part in here such as jet-skiing and kayaking. If you're looking to spend your time here in style, there are a number of luxury resorts close by too.
Name:Seven Mile Beach
Address:Negril, Jamaica
3. Dunn's River Falls and Park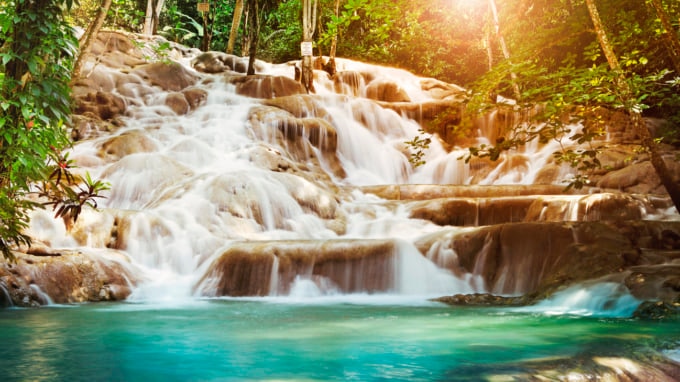 Another famous waterfall in Jamaica is the Dunn's River Falls near Ocho Rios. Due to its amazing formation, Dunn's River Falls looks like a living waterfall on a staircase. At around 180 feet high and 600 feet long, the Dunn's River Falls of Jamaica is an amazing sightseeing spectacle for everyone.
Name:Dunn's River Falls and Park (Ocho Rios)
Address:Ocho Rios, Jamaica
Related Site:http://www.dunnsriverfallsja.com/
4. Negril Cliffs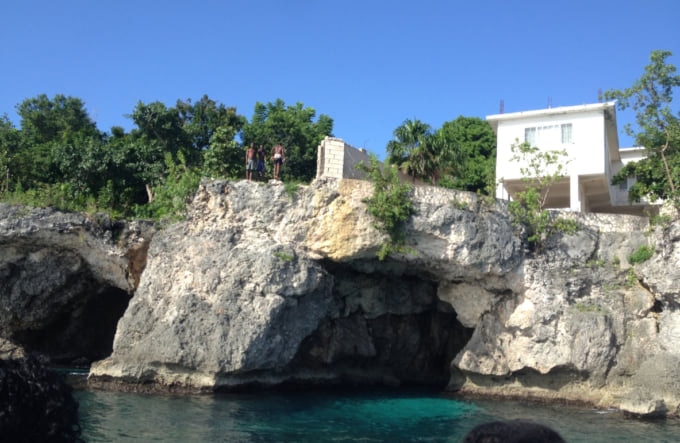 Prepare your snorkeling gear and head out to the dramatic black coral cliffs along the coast at Negril. The pure turquoise water and shallow coral reefs are perfect for taking a refreshing plunge. There are boats that can take you around the stunning cliff scenery and dive shops that can give you lessons on how to scuba dive.
Name:Negril Cliffs
Address:West End, Negril, Jamaica
5. Mayfield Falls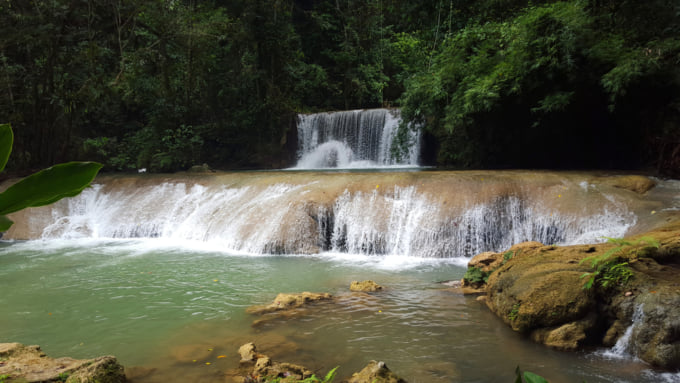 Jamaica is blessed with a number of beautiful waterfalls and one of them is the Mayfield Falls. It's actually made up of 21 waterfalls that are linked together. The 'Washing Machine,' which is one of the twenty-one waterfalls is the tallest of them and rises up three meters. It's another place that showcases the amazing natural scenery that can be found around the island.
Name:Mayfield Falls
Address:Gloucester Ave, Montego Bay, Jamaica
6. Bloody Bay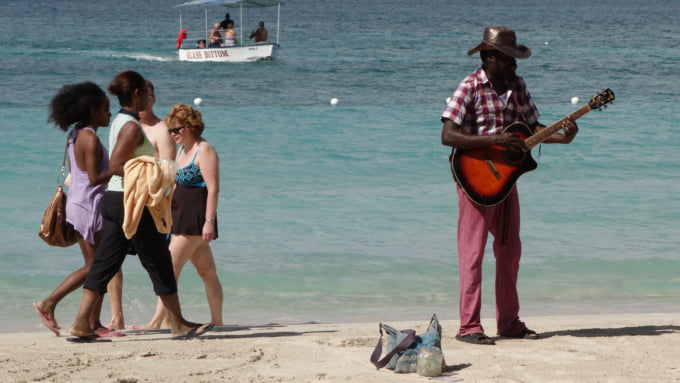 With its white sand and sapphire waters, Bloody Bay is the heart of Jamaica and the soul of Negril. If you want to spend time relaxing in a beautiful Caribbean setting, then this place is perfect. You will not only enjoy the calming ambiance and the cool breeze, you will also love the feeling of oneness with the nature. For the more adventurous tourists, kayaking and boating activities are also available here.
Name:Bloody Bay
Address:Negril, Jamaica
7. White River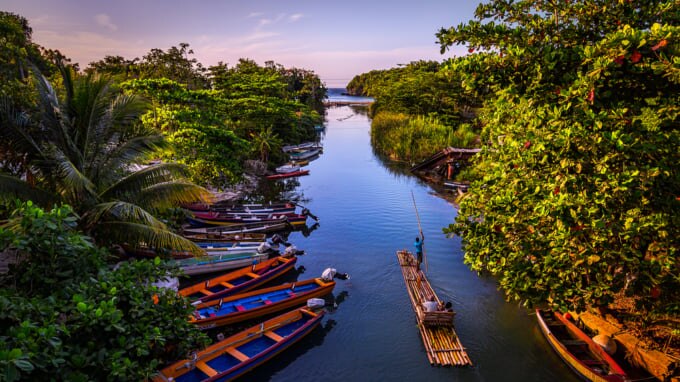 Photo by LBSimms Photography/shutterstock
Looking for a paradise hidden away from the world of technology? Then the White River Valley is the place to go. A stone's throw from the busy city of Ocho Rios lies this peaceful river that greets you with its calm surroundings, numerous exotic birds and surrounding nature. It's a popular spot for tubing, as you drift down past bamboo groves and enchanting forest.

Name:White River
Address:Ocho Rios, Jamaica
8. Konoko Falls & Park
Konoko falls is one of the grandest waterfalls in Jamaica. Close to being perfect, Konoko Falls is suspected to be man-made, but it is one hundred percent natural. Its beauty is just so good to behold and is really nice for sightseeing. Konoko Falls and Park in Jamaica is comparatively smaller than the famous Dunn's River Falls, nevertheless, it is still stunning and very well-preserved. If you ever travel to Jamaica, make sure to visit this breathtaking place!
Name:Konoko Falls & Park
Address:Pimento Walk Main St, Jamaica
Related Site:http://www.konokofalls.com/
9. Blue Hole Mineral Spring
Not to be confused with the other Blue Hole near Ocho Rios, this one near Negril is more of a literal hole, that opens up into a deep cave full of similarly turquoise-colored mineral-heavy water. Diving through the hole and into the cave waters below is a must, a perfect chance to cool off from the relentless summer heat. You'll need to gather a bit of courage however, the drop is about 22 feet below, although if jumping into caves isn't really your thing there's also a ladder you can use to climb down there.
Name:Blue Hole Mineral Spring
Address:Brighton District, Little Bay, Jamaica
Related Site:http://www.blueholeochoriosjamaica.com/
10. Emancipation Park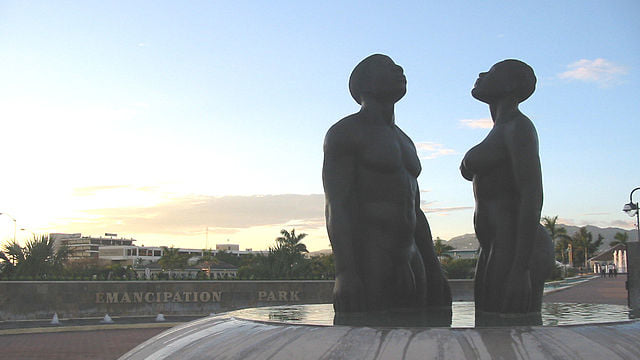 Photo by commons.wikimedia.org
A must-see for anyone traveling to or through the island's main metropolis of Kingston, Emancipation Park is a welcome stretch of greenery and openness that makes for a great place to stroll around. The park was built as a commemoration to the end of slavery, which can be seen from the sculpture at the center of the park. It's also a spot for regular events such as concerts and ceremonies, so make sure to check what's going on there beforehand.
Name:Emancipation Park
Address:Oxford Road, Kingston, Jamaica
Related Site:http://www.emancipationpark.org.jm/about-us/history-of-emancipation-park.php
Conclusion
Jamaica might be a small country, but it makes up for it with its beautiful natural scenery, picture-perfect beaches and a long list of activities to keep you busy no matter how long you spend here. If you're looking for somewhere to stay in the Caribbean that offers a little bit of everything, then Jamaica is one of the best places to head to.